With Cinco de Mayo coming up, I have one more Mexican inspired dish to add to your line up. These Charro Beans will make your maracas shake ya'll.  The have a great smoky flavor and are oh so good!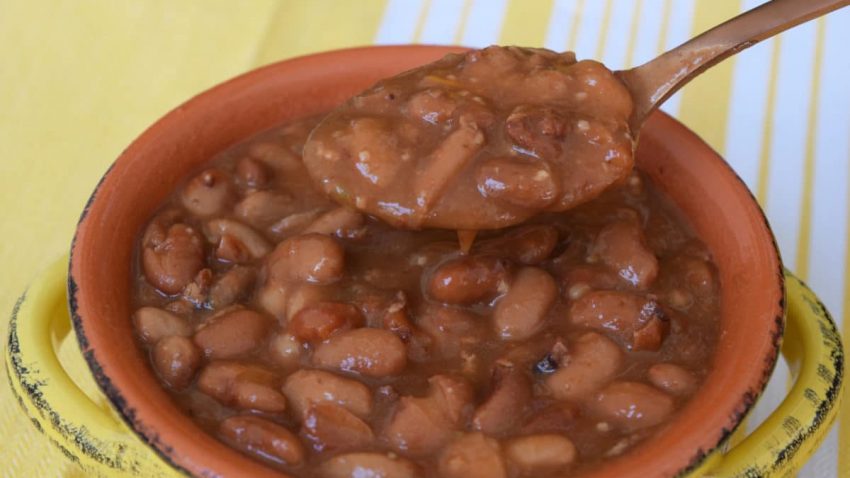 Now don't run away when you see Instant Pot, if you do not have one!  I have stove top instructions too! I use my instant pot to cut out the soaking time. (You know sometimes I just forget to do that)
The combo of the bacon and the roasted garlic creates a smokiness you cannot resist! These beans will add just a little something special to your Taco Tuesday or in this case Cinco de Mayo Celebration!   Pair them with Mexican Rice  to complete a perfect plate!  Creamy Green Chile Enchiladas just want these as a side kick for Fiesta Friday!  Or maybe  Easy Beef Barbacoa or Salsa Verde Chicken  may just win out for the celebrations too! Why not make them all!
Grab your bacon and let's get to cookin'.  It's sauté time.  Cook it up for about 2 to 3 minutes.  Add in onion and jalapeno cook another minute or 2.
Then you are ready to dump everything else in and stir. Put your lid on and cook for 1 hour.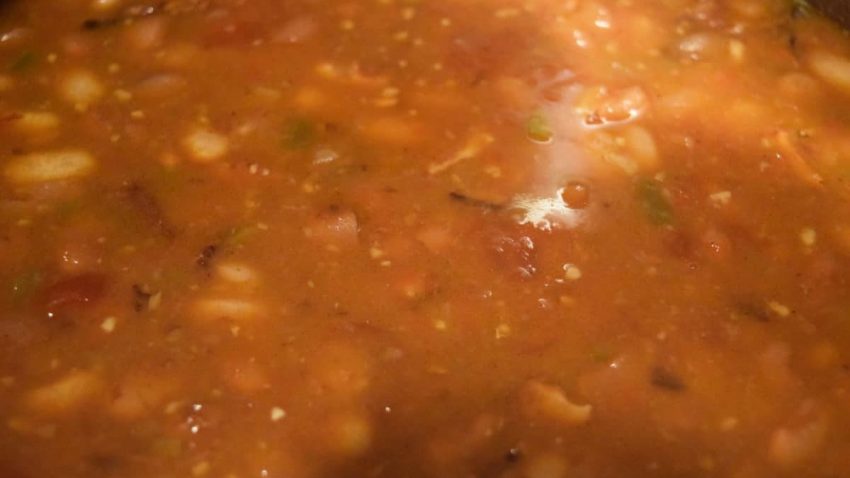 Then you have magical beans!! I mean smoky bacon flavors greatness with a touch a spice. But not too much! It is so yummy my friends!
Enjoy!

Charro Beans | Instant Pot & Stove Top
Ingredients
1 pound dried pinto beans, rinsed
8 ounces of bacon, chopped
¼ cup yellow onion, diced
1 jalapeno, seeds removed, diced
1 teaspoon sea salt
2 teaspoons roasted minced garlic (I used spice world brand)
1 can diced tomatoes
4 cups chicken stock or broth
2 bay leaves
Instructions
Set instant pot to sauté and cook bacon for 2 to 3 minutes. Add in onion and jalapeno and cook another 1 to 2 minutes.
Add in salt, garlic, tomatoes, chicken broth, beans and bay leaves, Stir. Lock on lid and set to manual high pressure and cook for 60 minutes.
Let steam release naturally and serve!
Tips:
If you cannot find the roasted minced garlic, use fire roasted diced tomatoes and regular minced garlic instead.
STOVE TOP DIRECTIONS: Soak beans covered in water with the salt overnight.  Drain. Put beans in a large Dutch oven and bring to a boil.  Cook on med to medium high heat for 1 hour