This was my first year attending the Food Wine Conference by Sunday Supper Movement!  As I headed off to the Conference at the Rosen Shingle Creek, I was filled with such anticipation and excitement.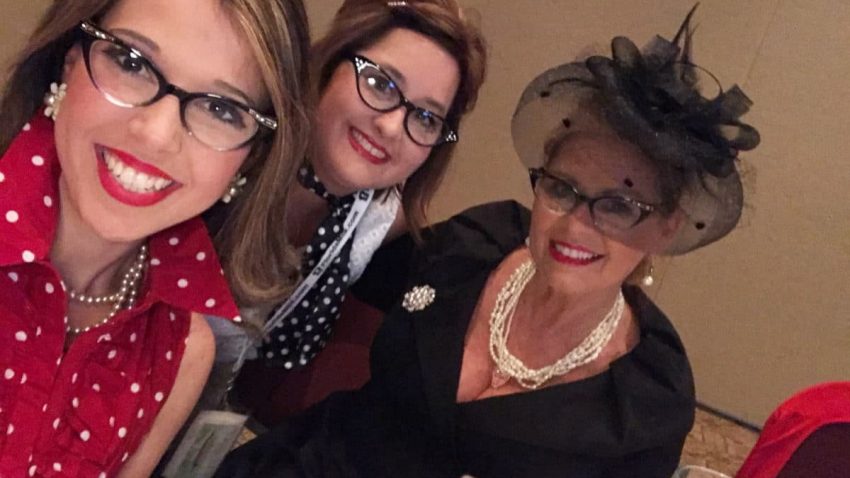 My excitement had much to do with meeting this incredible community of people I have grown to know in the blogosphere. The blog grew out of a desire to share a few recipes with family and friends. In late 2016, I knew I wanted to create a community of friends that share my love for recipes, southern tradition, and the notion that the dinner table brings people together.  After all, gathering with the ones we love and building memories to last a lifetime are woven together in everyday life.
Coming to meet Isabel and growing to know the Sunday Supper Movement Community were just one of those divine moments that happen along life's journey. I count them as blessings.
I knew I had to attend first to meet these wonderful people in "real life" and second to grow and learn more about doing what I love.
THE CONFERENCE
The Food Wine Conference brings together brands, bloggers, restaurateurs, authors, chefs, public relations firms, media, and much more! Can you imagine the knowledge, creativity, and talent all under one roof?
Not to mention all the sessions! They were informative, hands on, and full of real life experienced professionals, and full of fun!
The first session on Saturday morning started with Ina Pinkney, she turned her dream into a successful restaurant. I think what spoke to me most in her story were all the lives she touched by just being herself and sharing the gift she was meant to share with the world.  If I came away with just this one HUGE golden nugget from the weekend that was enough.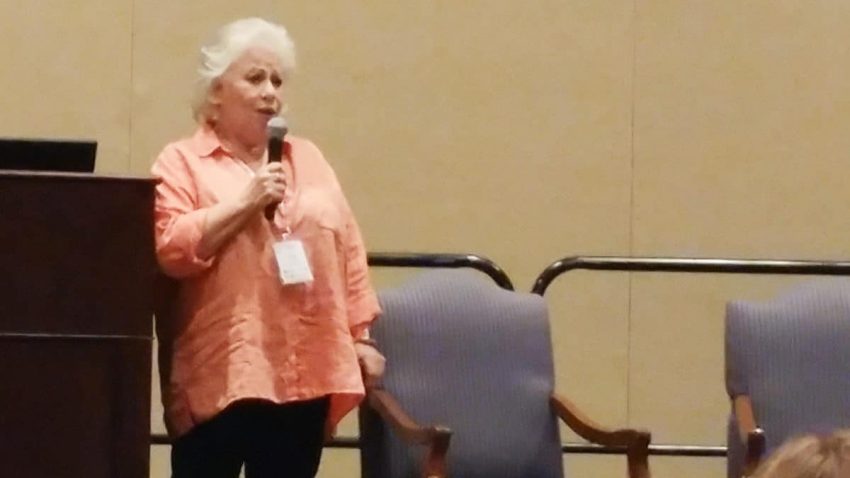 But it didn't end there.  Second, what I kept hearing over and over from numerous others, was to be authentic and be true to yourself.   This is the key to happiness and success, friends!
The third thing was laugh and laugh a little more.  It was such a sweet treat to meet Amanda, from I am Baker. She too spoke to being real (and so much more), but shared it with humor and laughter! This we need in our life every day.
THE FOOD and WINE
It was Abundant, it was Beautiful and it was Delicious!!
At every turn, there was something filled with Yumminess! From the opening night kicked off with Potato Latkes from Idaho Potatoes, to the fabulous meal that featured restaurants of The Rosen Shingle Creek.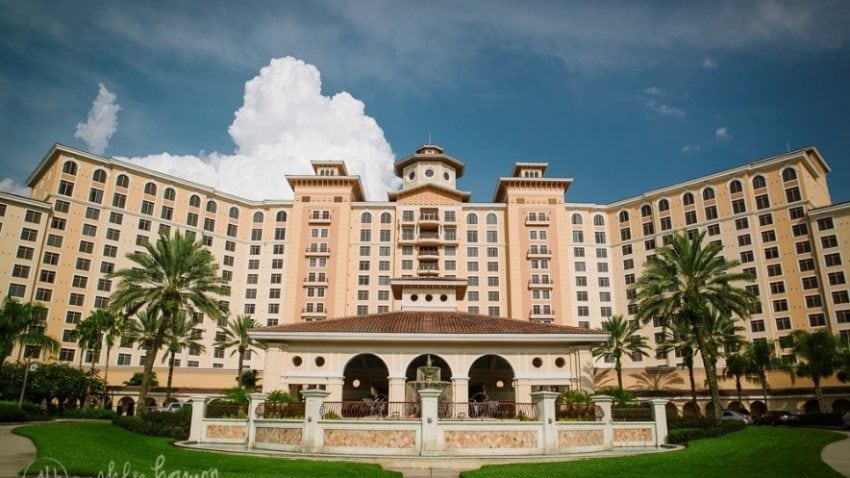 On Saturday, we kicked off the day with Breakfast Bowl's, containing wonderful yogurt from Florida Dairy Farmers.  They are all the rage now and for good reason, they are healthy and delicious.  To lunch from Mann's Fresh Vegetables.  I must say I am totally in love with all their delicious products we enjoyed at lunch.  That evening dinner was brought to us by Certified Angus Beef and can I tell you they made my heart skip a beat with their Southern Inspired deliciousness paired with CK Mondavi and Family's fabulous wines. The day could not have been more perfect.
Here's a just a glimpse of some of the food from the weekend!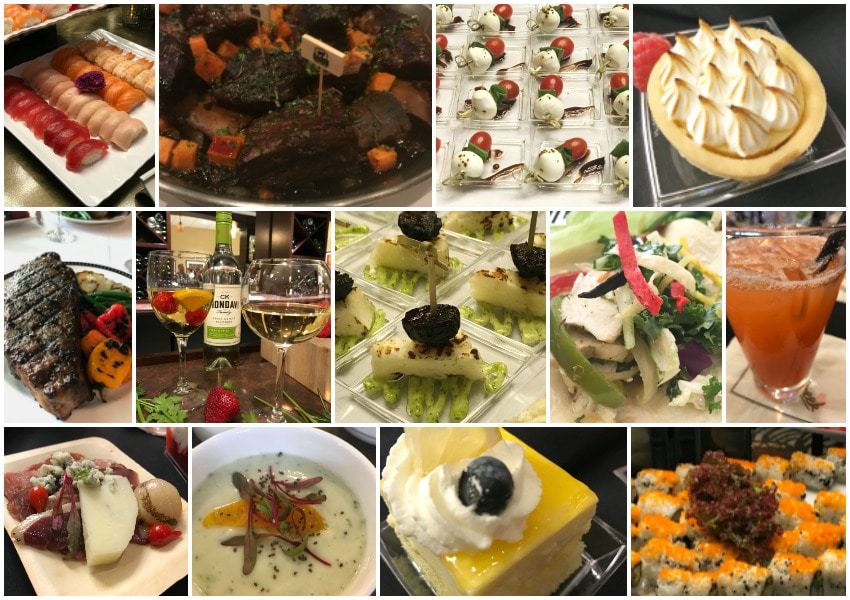 THE FUN
That night ended with a Party – A STRAWBERRY JAM Party, sponsored by the Florida Strawberry Growers Association.  This year as a Brand Ambassador, I was privilege to work with this amazing organization. FSGA hails from Plant City/Dover, FL, the Winter Strawberry Capital of the World.  Where I too have grown up and currently reside.  I may be a little partial to this great group, but only because I whole heartedly believe in their mission.  They are the voice for Florida Strawberries Growers and work to share all the wonderful benefits of this delicious and nutritious crop.
The night was filled with 50's styled fun. We hula hooped, blew bubbles for prizes, no one can forget that twist contest. The night was a buzz with dancing, a signature Strawberry Fizz Cocktail, and those Strawberry Cupcakes and desserts! These proof is in the pictures! No one left this party without having the best of FUN!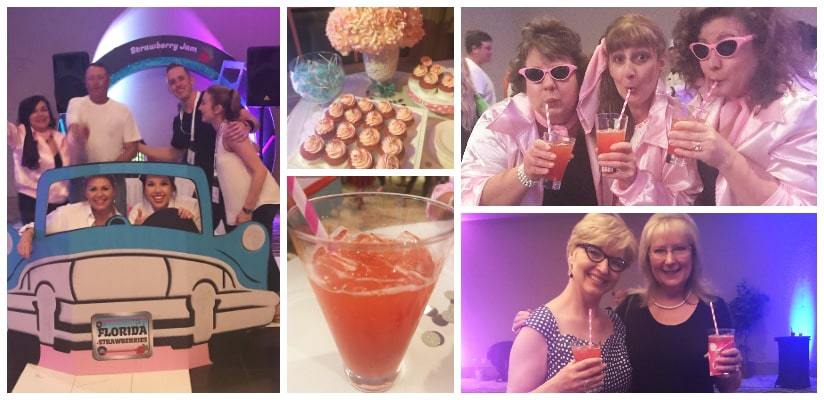 THE FRIENDSHIPS
Of all the other AMAZINGNESS, I gained from this conference, the most valuable will be the friendships! It's remarkable how many incredible people I met. How can I put into words the beautiful gift I have been given in getting to know incredible people? We are now a community, a family!
I will cherish sll these great memories, until next year!  Hope to see you there! 
If you didn't make it this year, they are already getting ready for next year! You truly do not want to miss out!  Head over and follow Food Wine Conference on Facebook, Twitter, and Instagram and stay up to date on all that is going on!