There is just something lovely about a pound cake. It's crumbly, crunchy outside and moist inside makes for a perfectly simple cake. I remember a neighbor bringing over the most delicious pound cake when I was a kid. My family enjoyed my sweet neighbor's company as much as we did the warm treat she brought.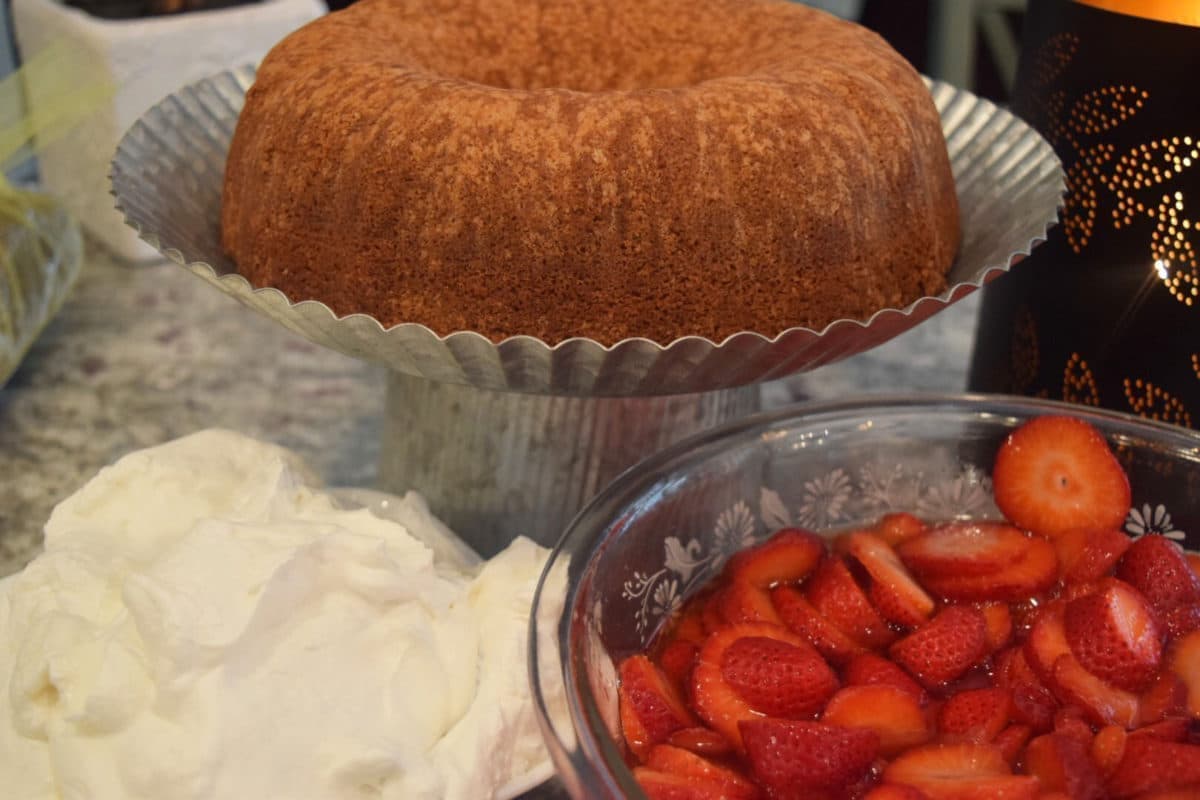 I have been so blessed to be raised in the south and in a wonderful small town that embodies community, faith and values. Don't you think food and hospitality go hand in hand in the south? Whenever there is a milestone or a life event we always take a meal or a baked good to show our love and share our friendship. This traditional cake reminds me of southern hospitality at its best.
This version veers from the original 1 pound of each ingredient, but the addition of the sour cream makes it extra delicious! You will need a little bit of time if you want to make this one. The cake does take 1 hour to bake. However, I think you will find it a cinch to prepare and well worth the wait!
Every time I make this my son Andrew says "What do you call this again? It is SOOO good mom" – I think that makes it worth the wait!
Today I am serving it with Amaretto Strawberries and Fresh Whipped Cream, but it is delicious all by itself honestly. These strawberries are local from my home town, Plant City and in season and I love to use local fresh ingredients as much as possible.
So don't forget to look for Fresh From Florida and support our local Plant City, Florida Strawberries Growers. You can find them around the country in many stores during the winter months. They are the sweetest and best berries in the USA! The Winter Strawberry Capital season runs late November through March.
Now let's build my version of Strawberry Shortcake. Take a slice of the pound cake, pour on a spoonful of juicy fresh strawberries and a dollop of whipped cream and you have the perfect dessert for any occasion.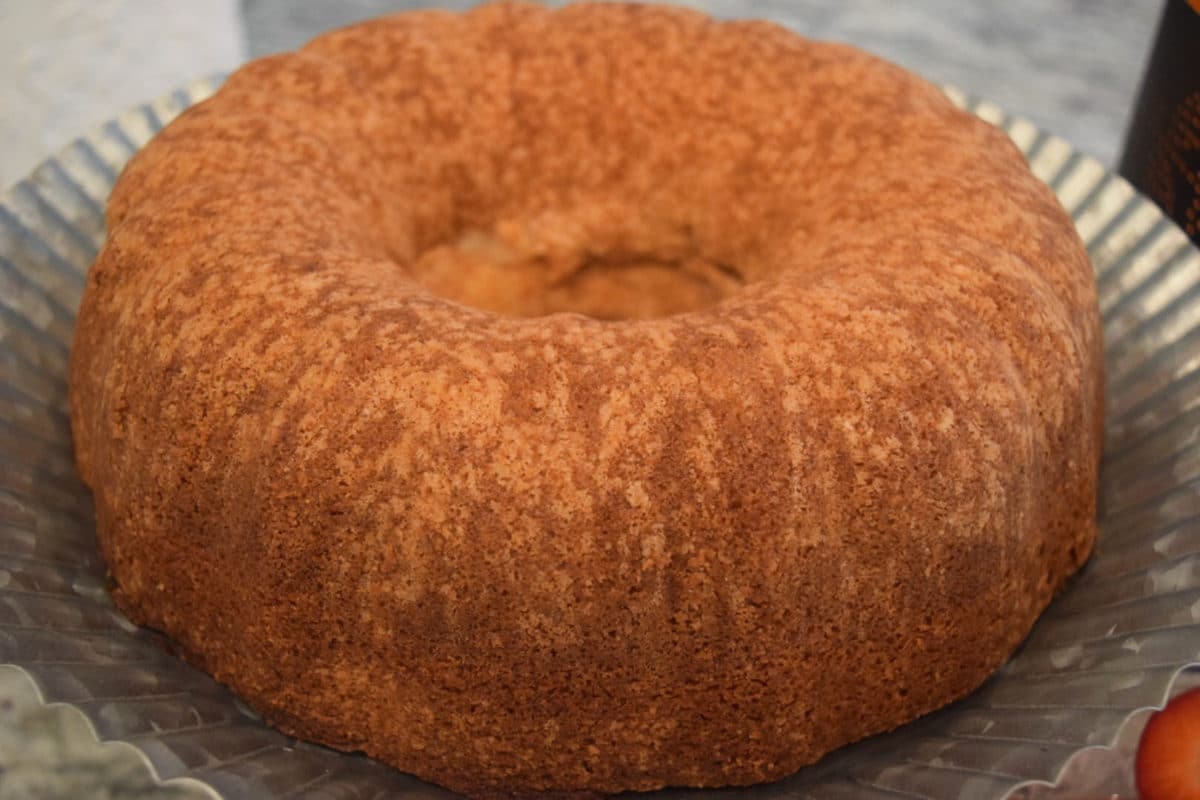 Ingredients:
2 stick butter, softened
3 cups white sugar
6 eggs
3 cups flour
1 teaspoon baking soda
1/4 teaspoon salt
1 teaspoon vanilla extract
1 teaspoon almond extract
8 ounces sour cream
Directions:
Preheat oven to 350 degrees and grease a bundt pan.
Cream together softened butter and sugar
Add in eggs one at a time until well mixed
Add the flour, baking soda and salt. Mix well.
Add vanilla and almond extracts.
Fold in sour cream.
Pour into greased bundt pan and bake for 1 hour.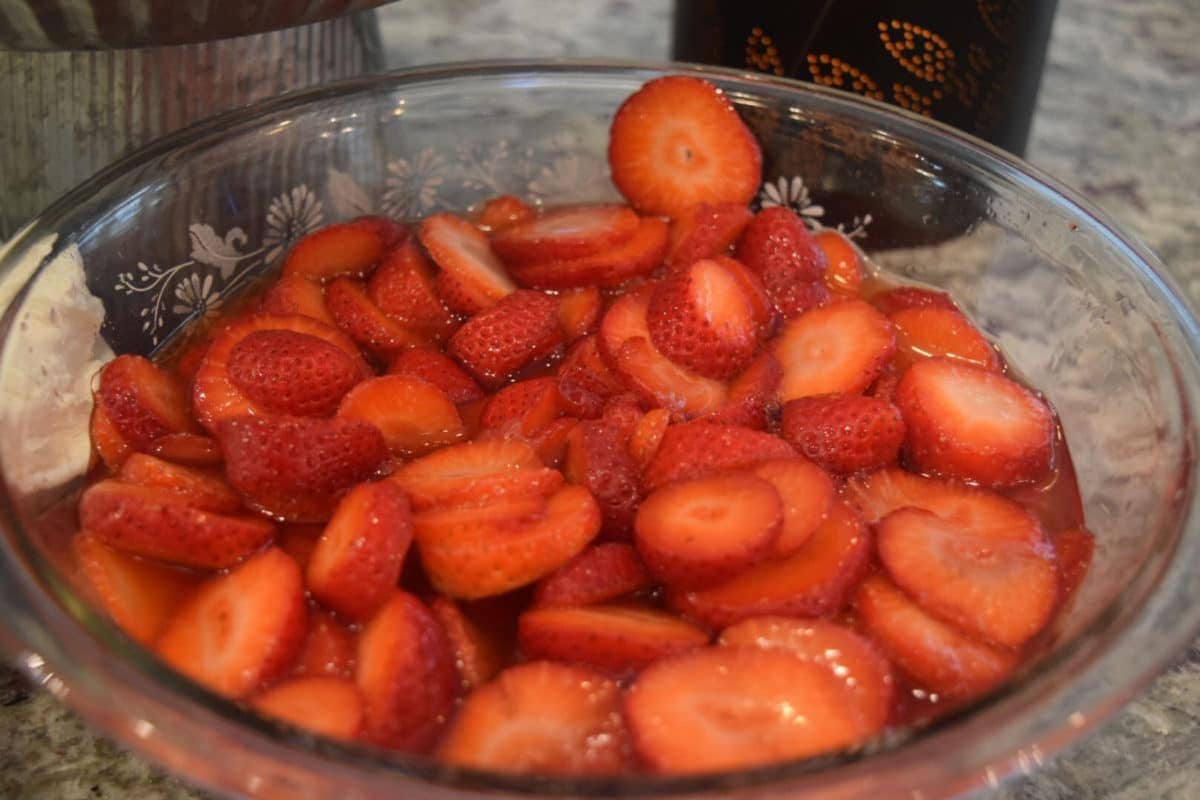 Amaretto Strawberries:
3 quarts of Plant City Strawberries, sliced
1/4 cup of Amaretto
1/2 cup of sugar
1/4 cup water or more Amaretto
Directions:
Slice strawberries in a serving bowl
Add Amaretto, sugar and water
Taste adjust Amaretto, sugar and water amounts if needed
Cover and refrigerate for 1 hour if possible for flavors to soak into the strawberries