Since it's National Bundt Pan Day, I thought I would whip up this family favorite - Pistachio Bundt Cake. It is also national clean out your refrigerator day, but I am opting for the bundt cake instead.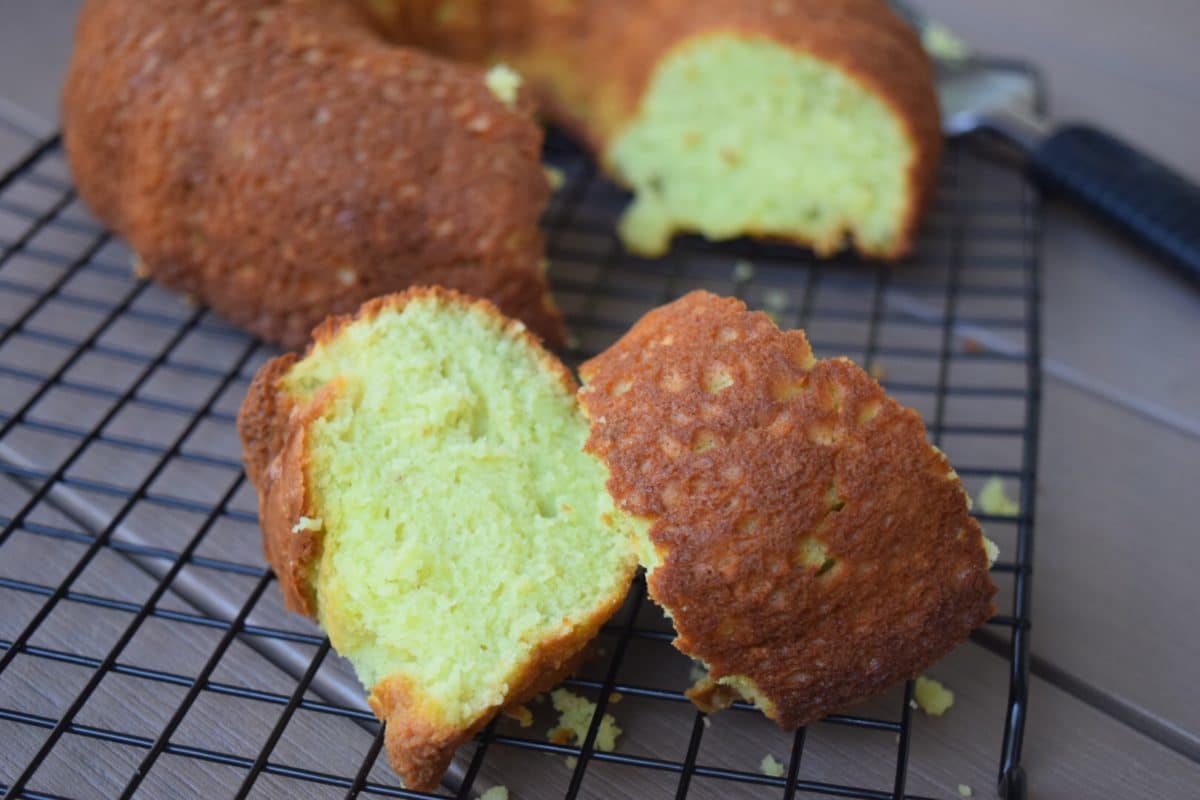 This cake is a quick and easy cake you can throw together for any occasion and it tastes completely homemade and delicious. It uses a cake mix so it makes it easy peasy. I think the addition of almond extract to any cake puts it over the top.
This is a greenish colored cake so it's great for those green holidays like St. Patty's Day or Christmas. You can add green food coloring to make it even more green. I leave it all natural and really you can make it anytime like National Bundt Pan Day or just because my son Andrew loves it day - lol.
Did I mention as I am writing this the cake is baking and the aroma of vanilla, almond and pistachio in the air is exquisite!
Ingredients
1 box yellow cake mix
1 pistachio pudding mix
4 eggs
1 ½ cups water
¼ cup oil
½ teaspoon almond extract
Directions
Preheat oven to 350°. Grease and flour a bundt pan.
In a large bowl or stand mixer, mix together cake mix, pudding mix, eggs, water, oil and almond extract. Mix for about 2 minutes or well incorporated.
Pour into bundt pan. Bake at 350° for 50 to 55 minutes. Cake will be spring back when lightly touched. Cool in the pan about 15 minutes then turn on a cooling rack until completely cooled.