Hey there, thanks so much for stopping by! I'm Nikki Lee, and I'm so glad you are here. I love cooking, entertaining, and sharing delicious food with my family and friends, and that means you!
If you are looking for delicious, home-cooked, easy recipes - you can make at home, then you are in the right place! Whether you are brand new to cooking or have been cooking for a lifetime, I'm here to help you get simple scrumptious meals on the table that your family will love!
Take a look around; I hope to inspire you to make a meal, invite your family and friends to pull up a chair to share great food, and create memories you will all cherish forever!
How it all started
My southern roots run deep. Born and raised in the small town of Plant City, Florida. I come from a long line of great cooks. I can remember being little, sitting in my granny's kitchen on top of her deep freezer or with a chair pulled up to the counter, watching her cook.
I also fondly remember our annual visits to my other grandparents in Baltimore and sitting at their table in eyeshot of the kitchen while they whipped up a delicious meal.
From an early age, I loved everything about cooking. The amazing aromas, being surrounded by family, and delicious results of the labor of love there is when preparing a meal for the people you cherish.
My mom was also a great cook, and I learned so much by watching and helping in her kitchen. Growing up, we always had a house full of friends or family. Each occasion brought joy, laughter, and irreplaceable memories - I knew I wanted to carry this tradition on when I had a home of my own.
As I began cooking on my own I took what I learned from family and friends and began developing recipe creations of my own. I quickly realized a couple of things.
1 - While I was busy raising a family of active kiddos - from dance lessons - to sports practices and games - to church activities, I learned that getting a meal on the table quickly and easily was important and a necessity for busy lives.
2 - All of the cooks in my life cooked from memory, and how important it was for me to record my recipes and pass them down to my family and share them with friends.
During those busy years, a little desire to create a way to record all of the tips, tricks, and recipes I had created and collected along the way blossomed from this dream and turned into a food blog, which I call "Soulfully Made."
I even dropped "the blog" into the online world a couple of years before it really became a full-time business in 2017.
Behind the Name Soulfully Made
The name reflects the heart and soul poured into a home-cooked meal. I truly believe that when we cook it's an act of love.
I also wanted it to reflect my faith and love for Jesus. This is ultimately the most important part of who I am. I believe God's Purpose for my life is to share this hospitality with others by serving, feeding (both physically and spiritually), and helping others.
These truths are words I reflect often on:
"Always be eager to practice hospitality" - Romans 12:13
"Taste and see that the Lord is good; blessed is the one who takes refuge in him. - Psalms 34:8
My passion for sharing these blessings is what inspired me to take a dream and turn it into a business I love and enjoy.
My Family
My husband and I have been together longer than we have not. He was my high school sweetie, and after 30 years of marriage, we have built a beautiful life and family we treasure.
These are the people that inspired me every step of the way. We are so very proud of the amazing adults both of our kids have grown to be, we have inherited the kindest and most genuine son in love, and our newest joy and blessing to us all is our granddaughter! She sure lights up our lives!
To say I am blessed is an understatement!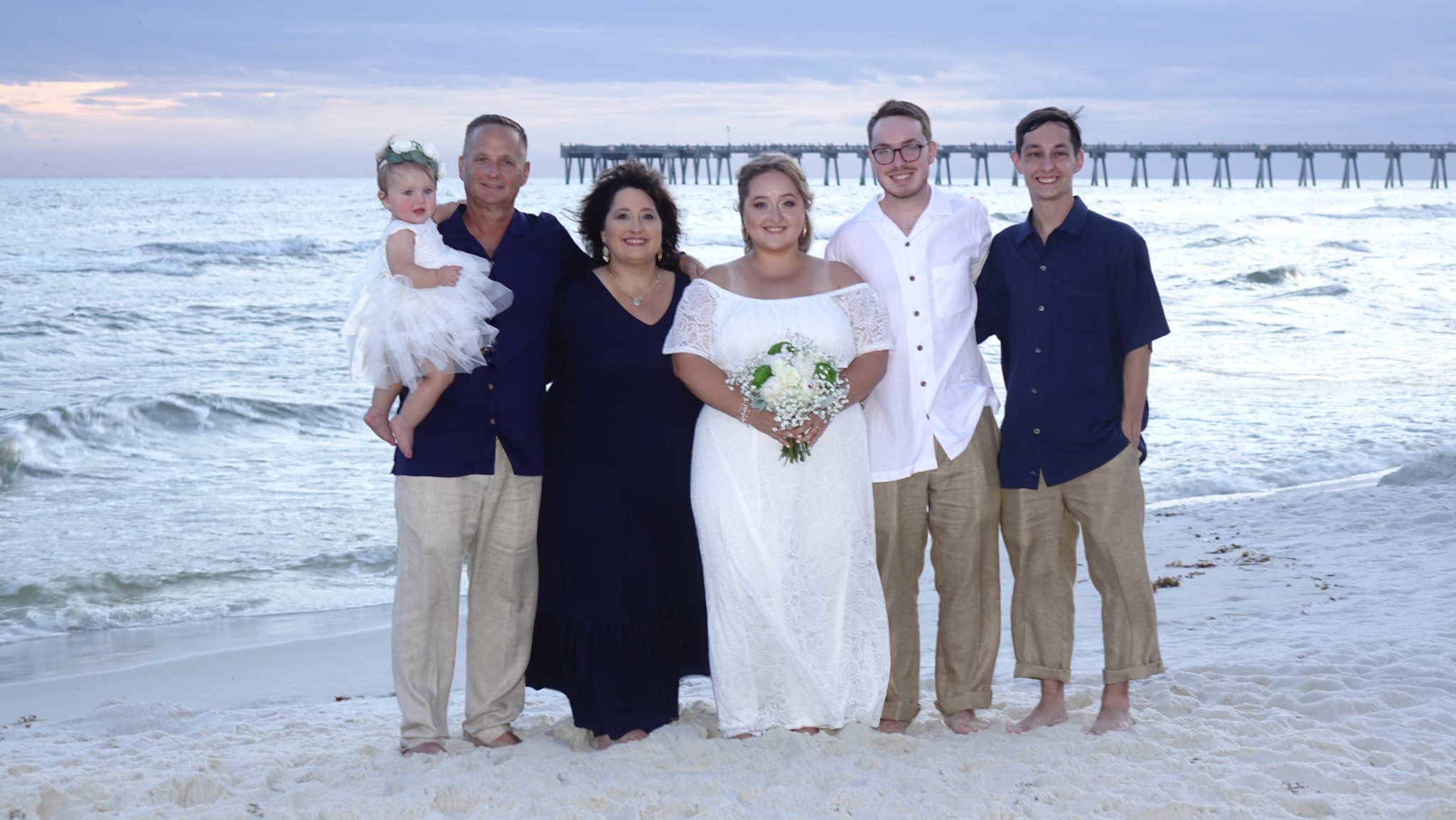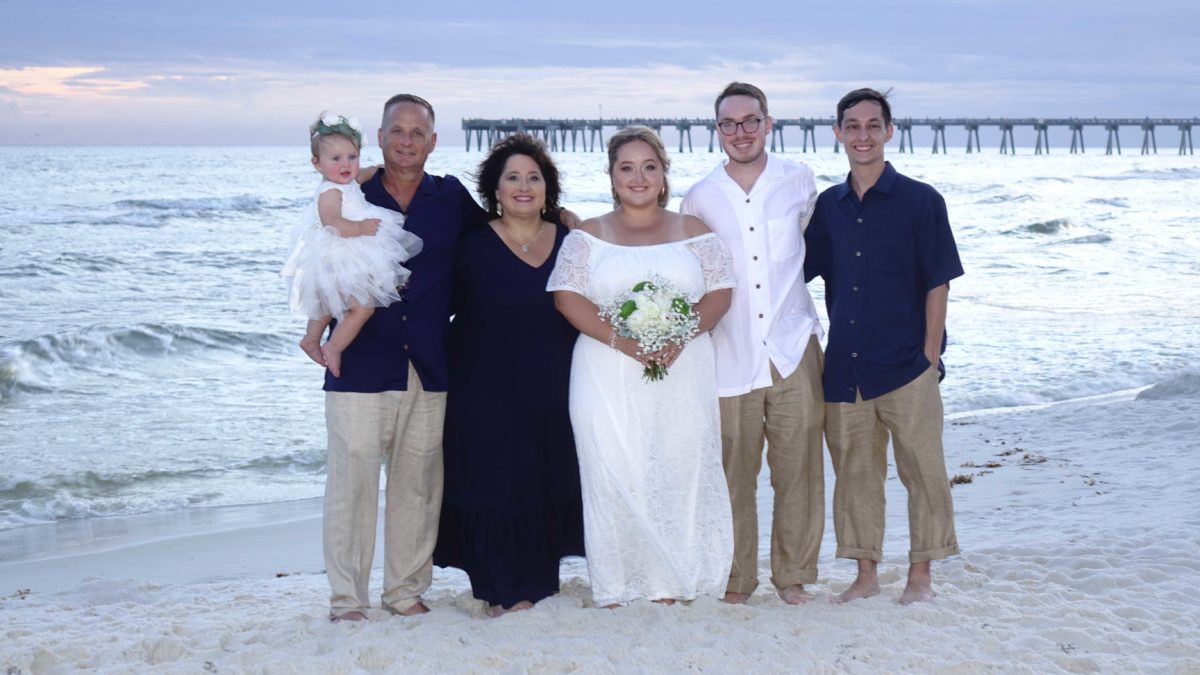 Here at Soulfully Made, We Value
Being Authentic
First of all, I want to say I do none of these things perfectly. I believe an abundance of grace goes a long way in life and in the kitchen.
Every meal in our home isn't always homemade; we sometimes do take out, eat out, and even have a bowl of cereal from time to time.
I have burnt bread on more than one occasion (does anyone else forget the bread in the oven, too?). Have had meal fails, too, just like everyone else (I now call that research/recipe testing)!
Delicious, Home-Cooked, Easy Recipes
Most of my meals turn out awesome and delicious (I promise 😉 )! And I am here to share these tried and true recipes with you!
All the recipes are tested and cooked in my home and tested on and tasted by my family. So if my family loves them, my hope is that yours will too.
By home-cooked, I mean - ultimately, it's all about bringing people together and getting a meal in their bellies and creating that feeling of home by serving something you made with love in your kitchen. If I can cook it, anyone can do it!
Easy Recipes - nothing super fancy or hard to make. I will always share tips and tricks to help you through the recipe. If there is a shortcut it's in the post too. Anything that will help make the recipe (and your life) a little easier!
And as always if you have questions please reach out via comments or drop me an email.
Favorite Recipes
In addition to the family's influence in my cooking, I am also very lucky to live in the Tampa Bay Area where there are many diverse cultures and thus an array of food choices to enjoy.
This is reflected in the recipes here at Soulfully Made. You can find good down-home southern favorites, a few Cuban recipes like my popular Spanish Bean Soup or a delicious Cuban Sandwich, and even some Mexican dishes to enjoy.
Reader's Favorite Recipes
The kitchen is my happy place. It's the heart and soul of the home. It's where we gather and talk and share.
So, I hope you will pull up a chair as I pass on my family recipes, share our family traditions, and serve up my Soulfully Made dishes.
My greatest wish is that you will enjoy the stories, recipes, and some fun along the way too! And mostly that you will become part of our Soulfully Made Family.
Come over and join us!
I truly do love hearing from you! Did you make a recipe? Let me know what you thought with a comment and rating below the recipe. You can also take a picture and tag me on Instagram @soulfullymade_ or share it on Pinterest so I can see it!
Many blessings from my heart to yours,
---