Slow Cooker Strawberry Jalapeño BBQ Meatballs cooked in the crock pot with Jalapeno Pepper Jelly, Strawberry Jam and BBQ sauce to create a rich and tasty appetizer perfect for any party!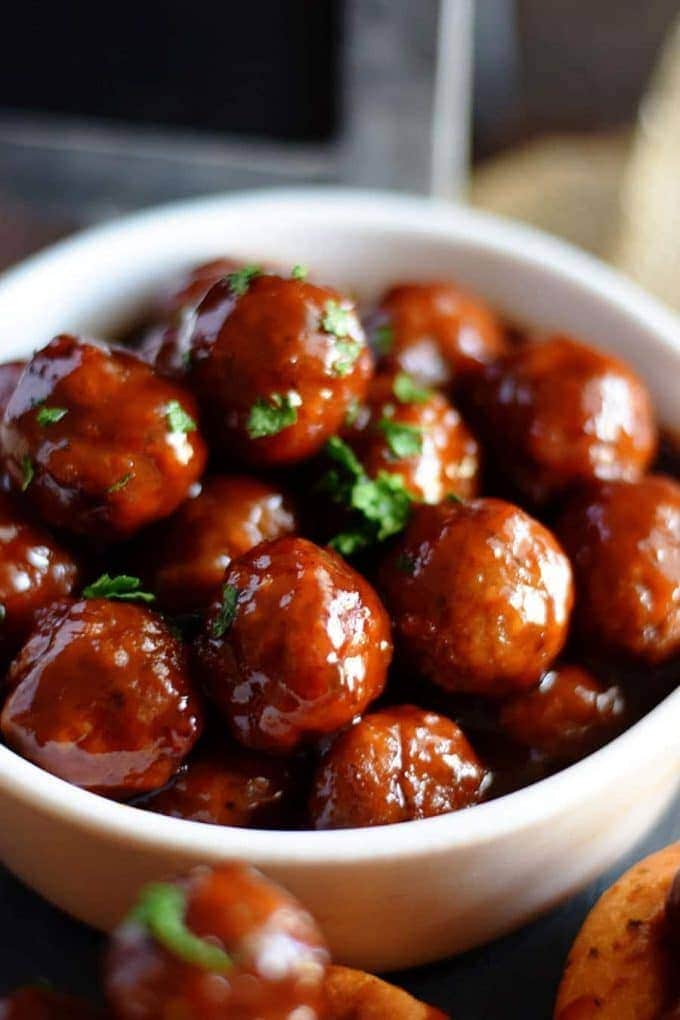 A few simple ingredients that are literally thrown in the slow cooker given a stir and let magic happen.
These are always a hit and a little spin off of the tradition grape jelly and BBQ or chili sauce recipe.  I love the sweetness of the strawberry jam and a little heat of the Jalapeno Pepper Jelly combined with your favorite BBQ Sauce!
They are perfect for any party and are always a hit! They get gobbled up in a hurry!
What you need to make Easy Slow Cooker Meatballs
Frozen Meatballs
Strawberry Jam
Jalapeno Pepper Jelly
BBQ Sauce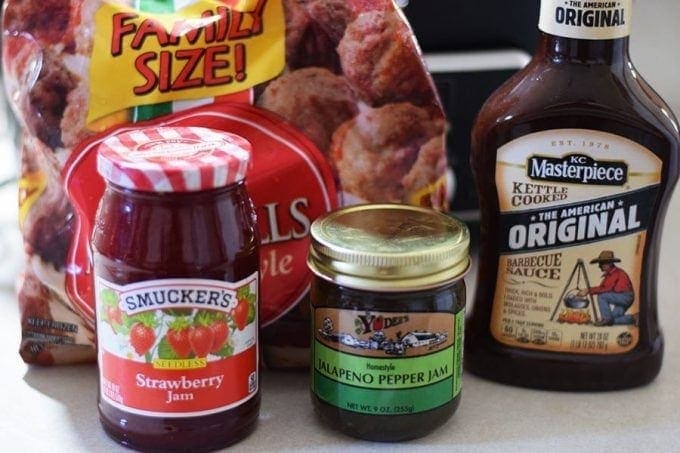 How to make Delicious Slow Cooker Strawberry Jalapeno BBQ Meatballs
Simply throw these in the crock pot dump on your ingredients and stir.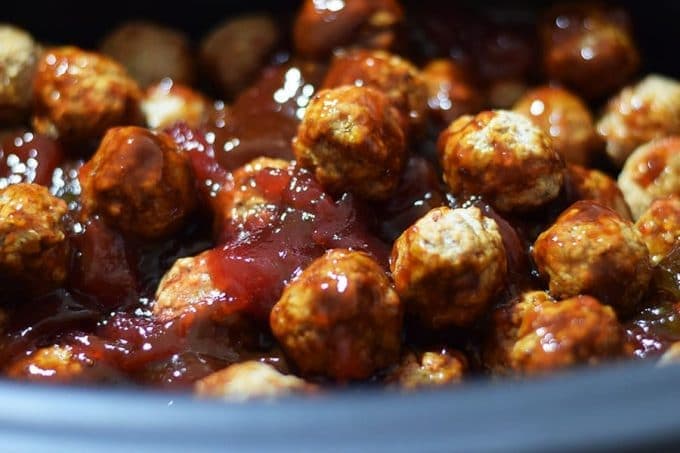 Cover and cook on high 2 to 3 hours or low for 4 to 6 hours.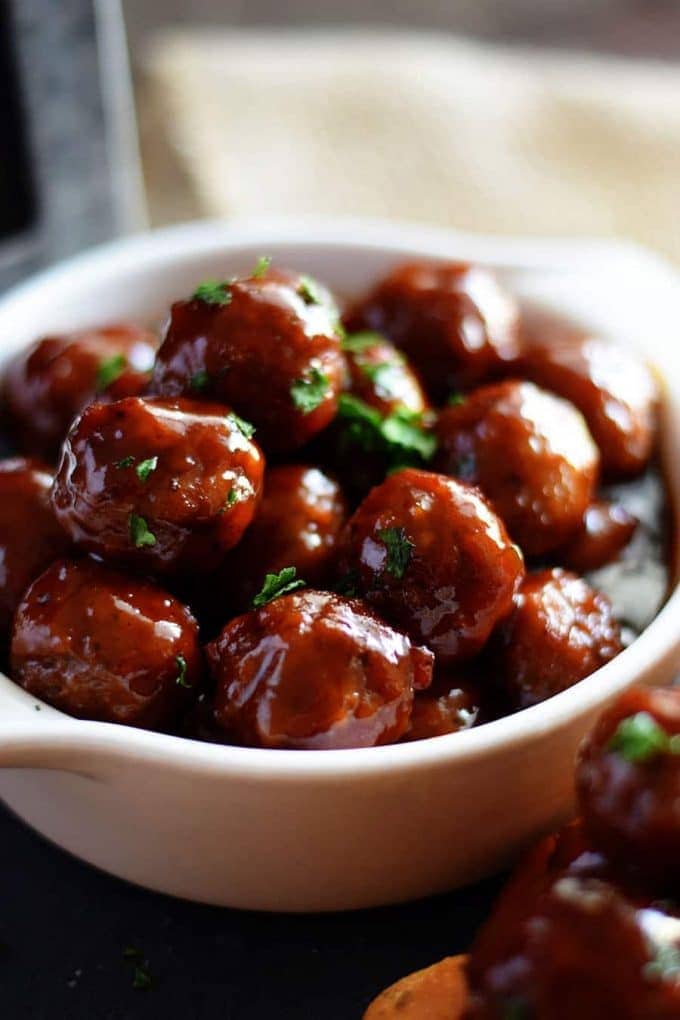 They can be served right out of the slow cooker with tooth pics or I love to serve them on top of  garlic knots with a little sauce drizzled on top and a sprinkle of parsley.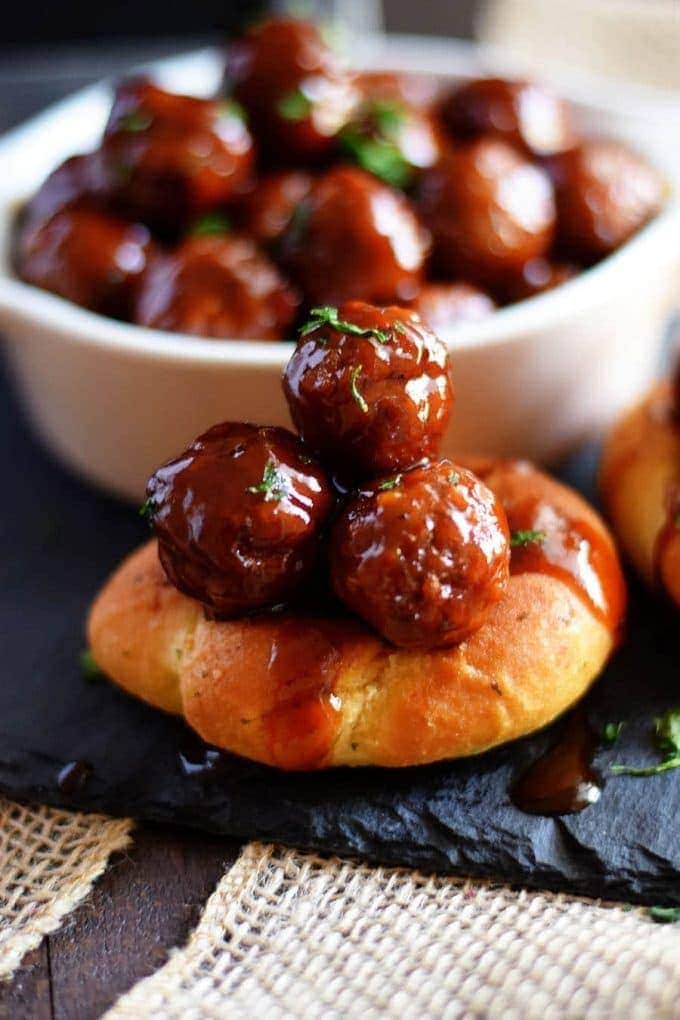 Pin it

Look for this over on a few of my favorite link ups Weekend Potluck and Meal Plan Monday