This Louisiana style Chicken and Dirty Rice Skillet will add a little Cajun spice to your week! This easy dish promises so much taste on a plate with andouille sausage, the trinity of veggies and with just the right spices and long grain rice all cooked in one skillet!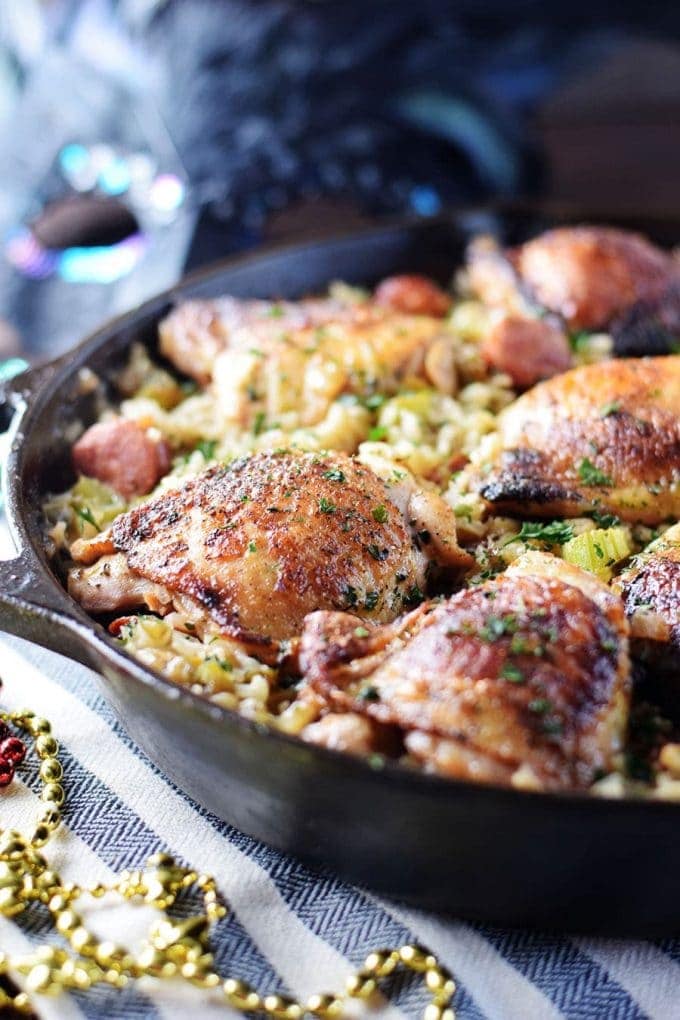 If you are looking for a one pan dish that you can serve from oven to table - look no further! This one gives you a little spice and a lot of flavor your family will love!
Chicken thighs have such juicy flavors, while the andouille sausage add spice and smokiness to the dish! It all just melds into the rice and becomes so flavorful and fluffy while it bakes.
This one is a fun Mardi Gras meal or a great meal to add into your monthly meal planning!
Want to add even more spice you can always substitute a jalapeno pepper in place of the bell pepper and tossing in some red pepper flakes or more cayenne pepper. Personally this is just right for my family as is, but I know a few people that want to be on "fire" when eating a Cajun inspired dish.
What you will need for Chicken and Dirty Rice:
To marinate the chicken thighs
salt
garlic powder
paprika
black pepper
cayenne pepper
oregano
lemon juice
olive oil
Dish Ingredients
chicken thighs
andouille sausage
sweet onion
celery
bell pepper
long grain rice
chicken stock or broth
salt and pepper to taste
Take the boring out of your weeknight meal and let the good times roll!
Here's how we make it!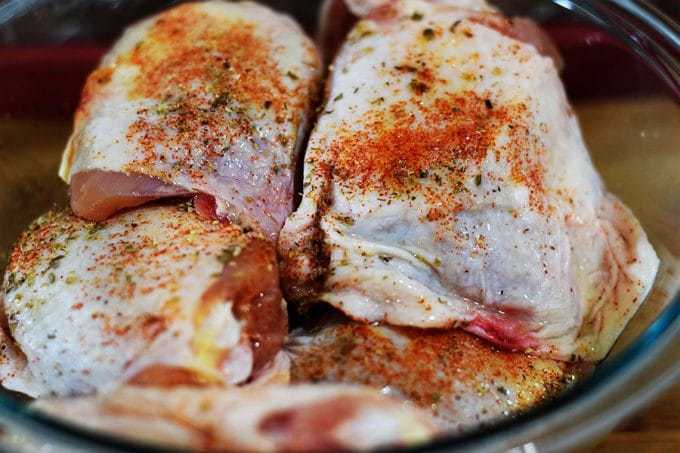 Combine marinade in a bowl and toss chicken thighs. Let sit for ½ hour or while you are making the rest of the dish.
Preheat oven to 350°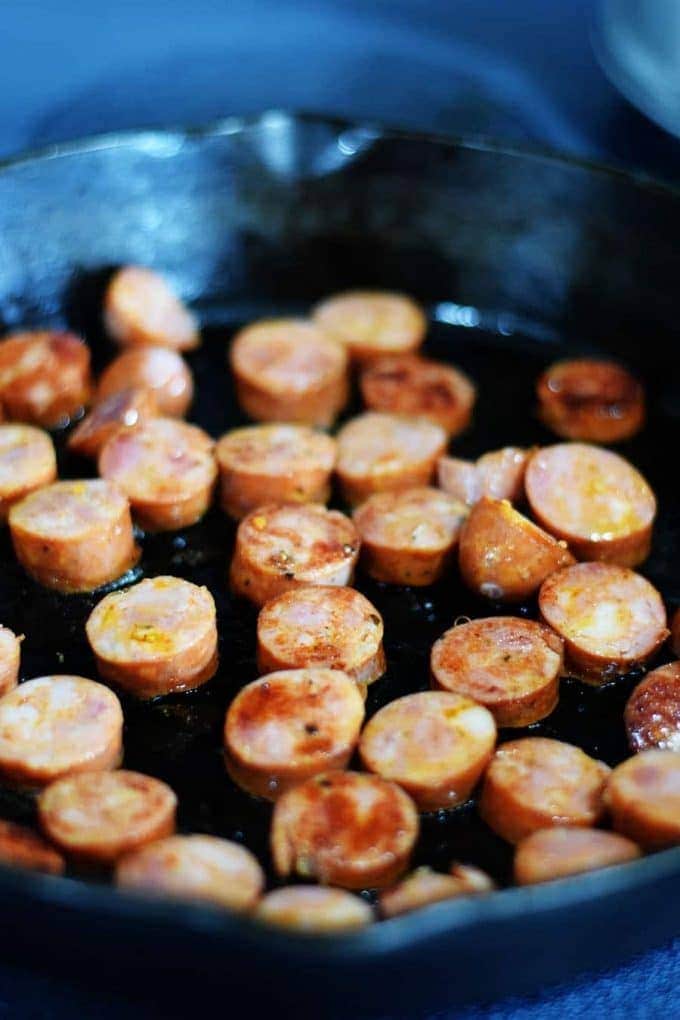 In a cast iron skill (or pan that can go in the oven). Over medium-high heat brown sausage. Transfer to a plate a set aside.
Add chicken thighs, skin side down, and sear for 3 minutes on each side, or until crispy. Transfer to the plate with sausage.
Remove any burnt bits from pan. Leave drippings in pan, they give a lot of flavor to the dish. If you have to much grease left, remove all but about 2 tablespoons.
On medium low heat saute chopped onion, celery and bell pepper until softened, approx 2 to 3 minutes.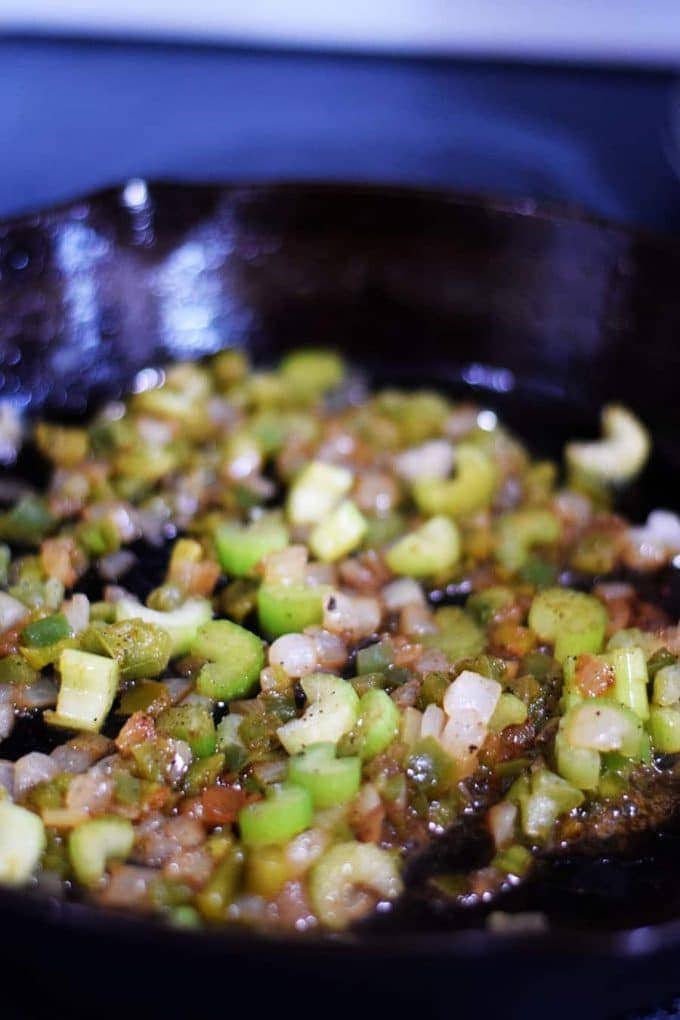 Add in cayenne, salt and pepper and stir.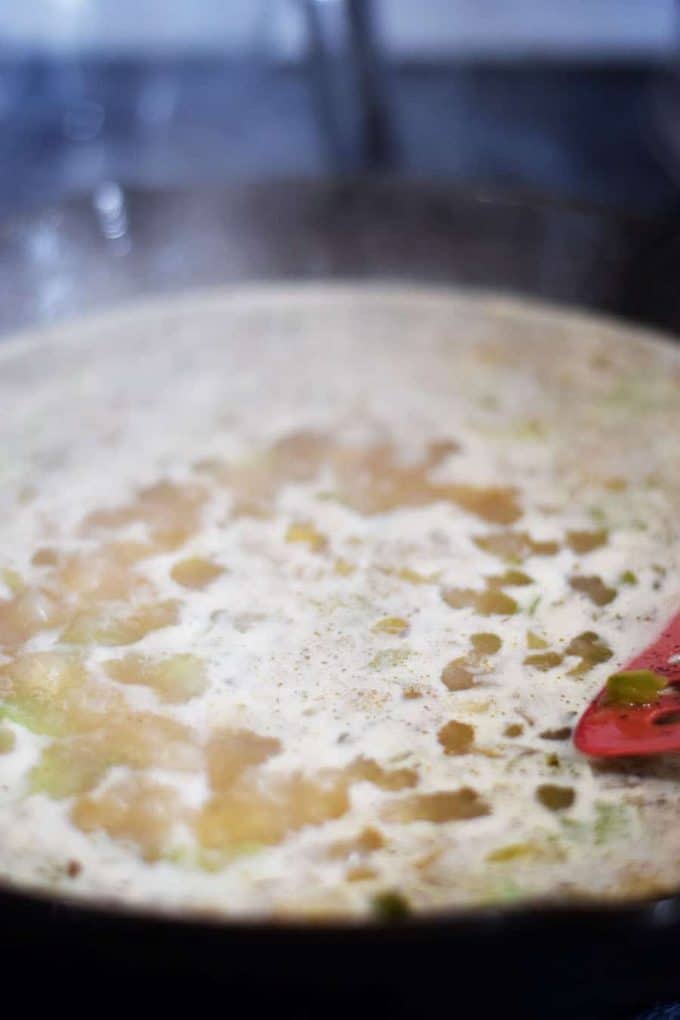 Then add rice and stir. Then add in chicken stock, stir and let simmer for 1 to 2 minutes.
From the plate, add the chicken and sausage and their juices back to the pan on top of rice. Return to a simmer on stove. Then cover.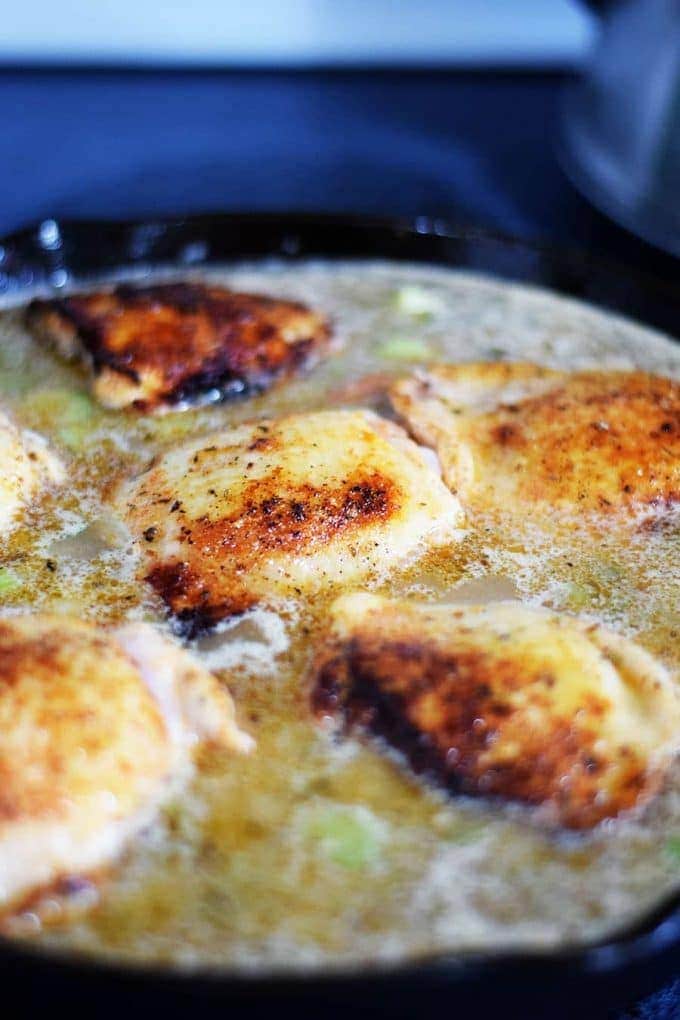 Transfer to oven and bake at 350° for 30 to 40 minutes.
Garnish with fresh parsley.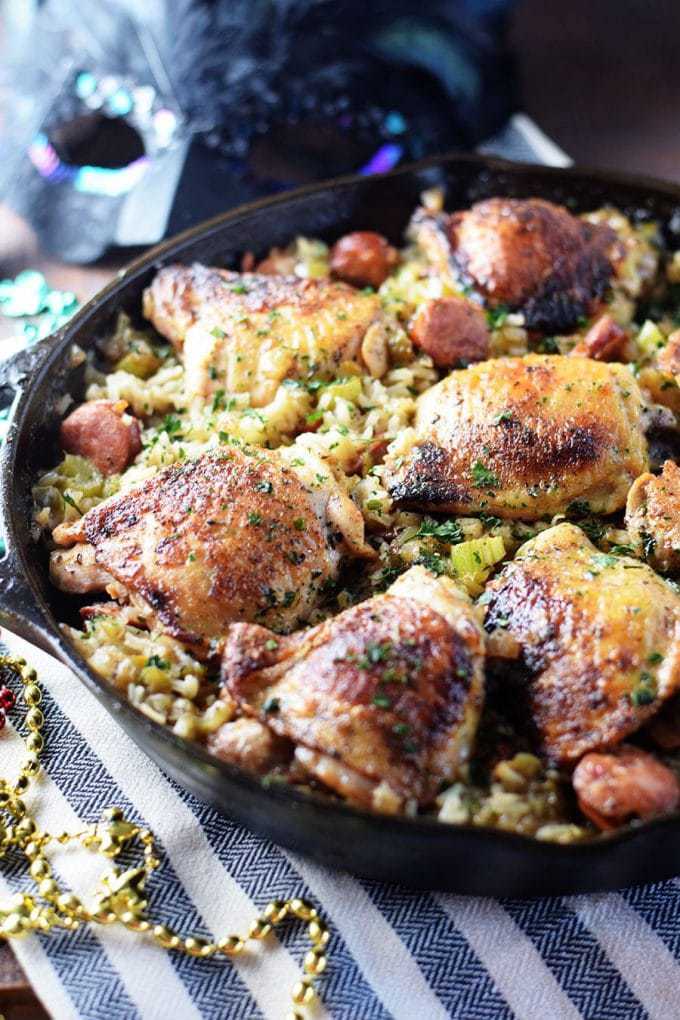 Find it over on Meal Plan Monday and Weekend PotLuck!