May is National Salad Month. What better way to bring in the summer than with fresh salads! They are refreshing and packed full of flavors! This Chopped Greek Salad has that extra crunch in each bite and is topped with a lighter dressing with so much flavor!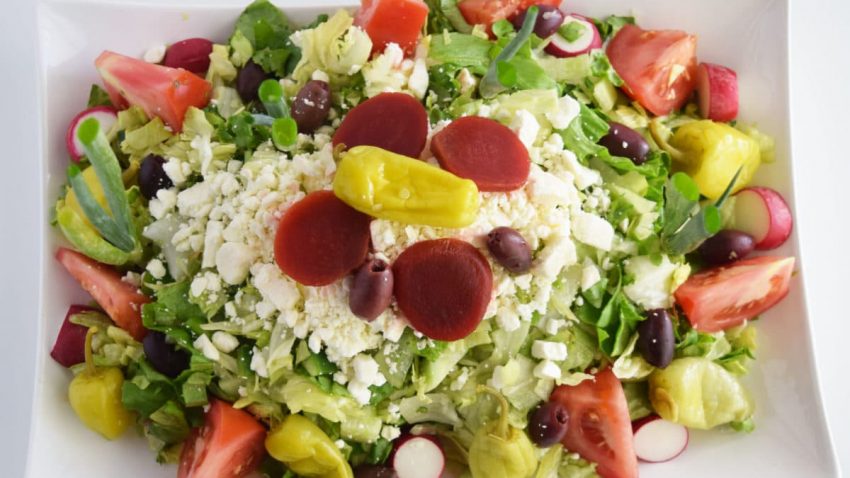 Greek Salad is one of those salads for a long time I never made at home. I always ordered it out. But what salad is harder to make than the other really? You chop up some greens and some veggies, blend your dressing and add a little cheesy greatness (life cannot exist without cheese, right?)!!
The nice thing about salads is they are versatile, you can change the ingredients and you have a new meal each time! Salads don't have to be boring ya'll! From all the leafy green choices, to adding in a variety of veggies, protein, and cheesy goodness! Then top it off with a delicious dressing!
Not to mention all the Sunday Dinner Salads my #SundaySupper friends have created below. Enough to last you all summer long and you will never run out of ideas and yumminess!
This Chopped Greek Salad is a great meatless option. Although, we have a place in my town that always serves ham on theirs (I know I diverted here - not sure why?) I guess to say, you could add ham, grilled chicken or your fav protein to this, if you wanted to meat this salad up! I love it just like this! 🙂
The dressing is very simple and "lite", but just flavors it perfectly. Now, I am adding in a great big scoop of Greek Potato Salad, you might not call that part "lite", but without it you might as well be eating peanut butter without strawberry jelly! You know boring! 😉
Want that recipe for Greek Potato Salad?? I highly recommend it... Make it ahead of time so it can be full of flavor sitting at the bottom of your salad. You can grab that recipe HERE!
See all these fresh veggies this salad is packed full of? This is why it is so delicious!!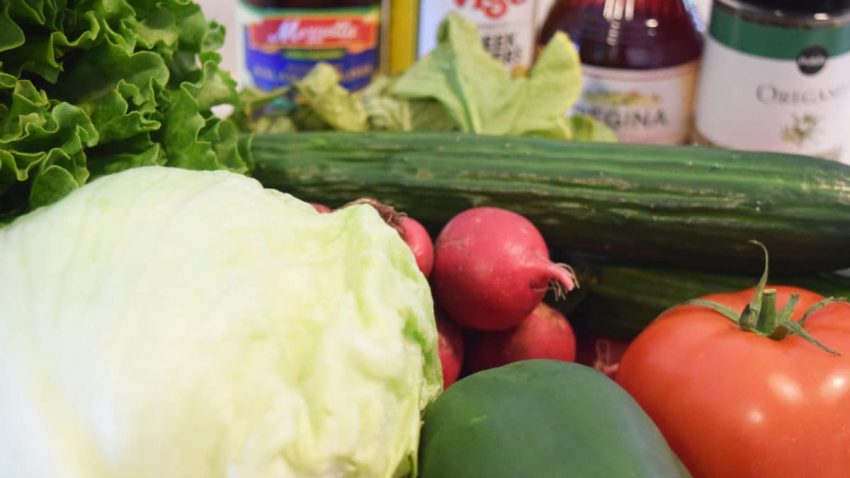 Chop up your lettuce, cucumbers and green bell peppers. In a bowl toss them together and on top of a scoop of potato salad.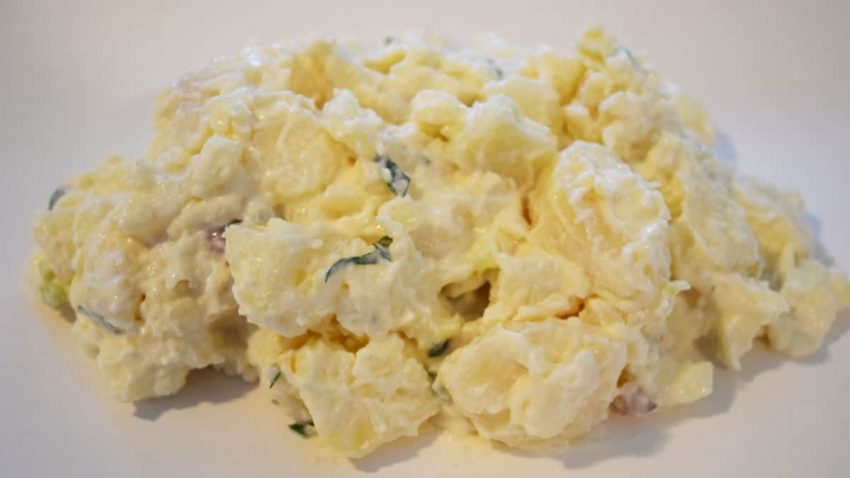 Then arrange the tomatoes, olives, peppers, radishes, and onions around the outside of the salad. Top with beets, olives, and a pepper . When ready to serve drizzle dressing on top. To Make dressing mix olive oil, white vinegar, oregano, and salt & pepper to taste.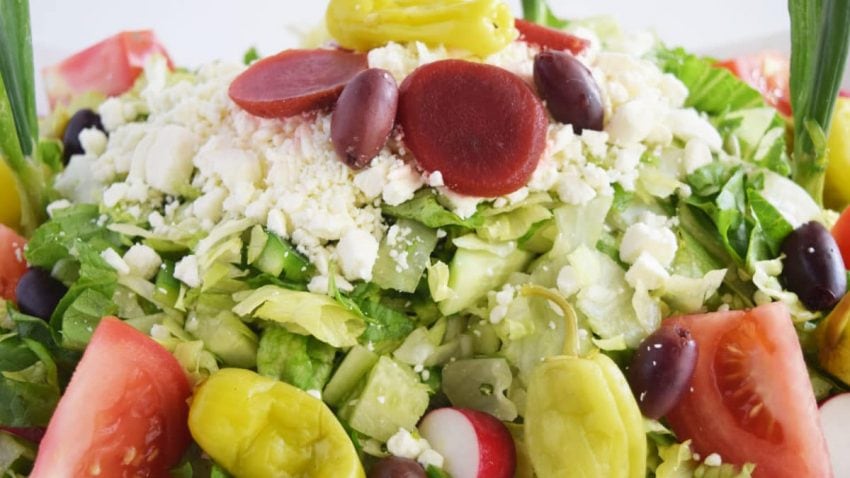 There you have it! A Chopped Greek Salad!! Enjoy it friends!
Hope you come back and visit often! I'd love for you to join along each week CLICK HERE and start receiving the Soulfully Made Newsletter! I promise I won't overload your inbox! No more than once a week! Unless you want to get updates with each post, you know you can choose!