Are you crazy for Tacos Too?? This Jalapeño Cornbread Taco Pie is not your typical taco! It's delicious taco filling topped with a tasty spicy cornbread all cooked in one skillet.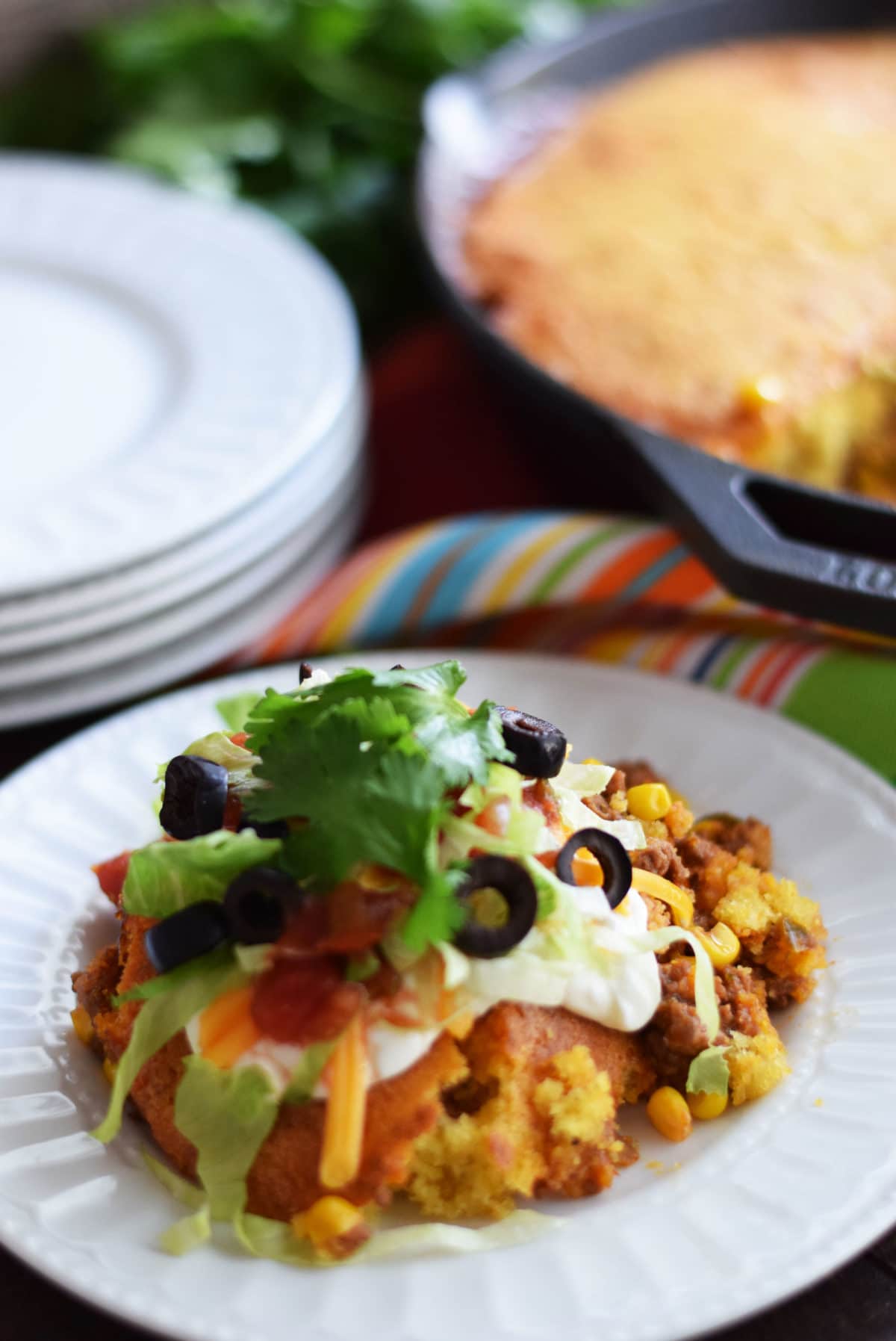 Tacos are a great weeknight meal. This Jalapeño Cornbread Taco Pie changes up taco night with all the great flavors but in a slightly heartier meal. It's a one pan meal which makes clean up a snap too! Your family can top it off with all their favorite toppings!
Let's cook this Jalapeño Cornbread TACO Pie Ya'll
Preheat oven to 400 degrees.
In a cast iron or oven proof skillet fry ground round with garlic salt or salt to taste, until done, add taco seasoning packet, water, salsa, and corn.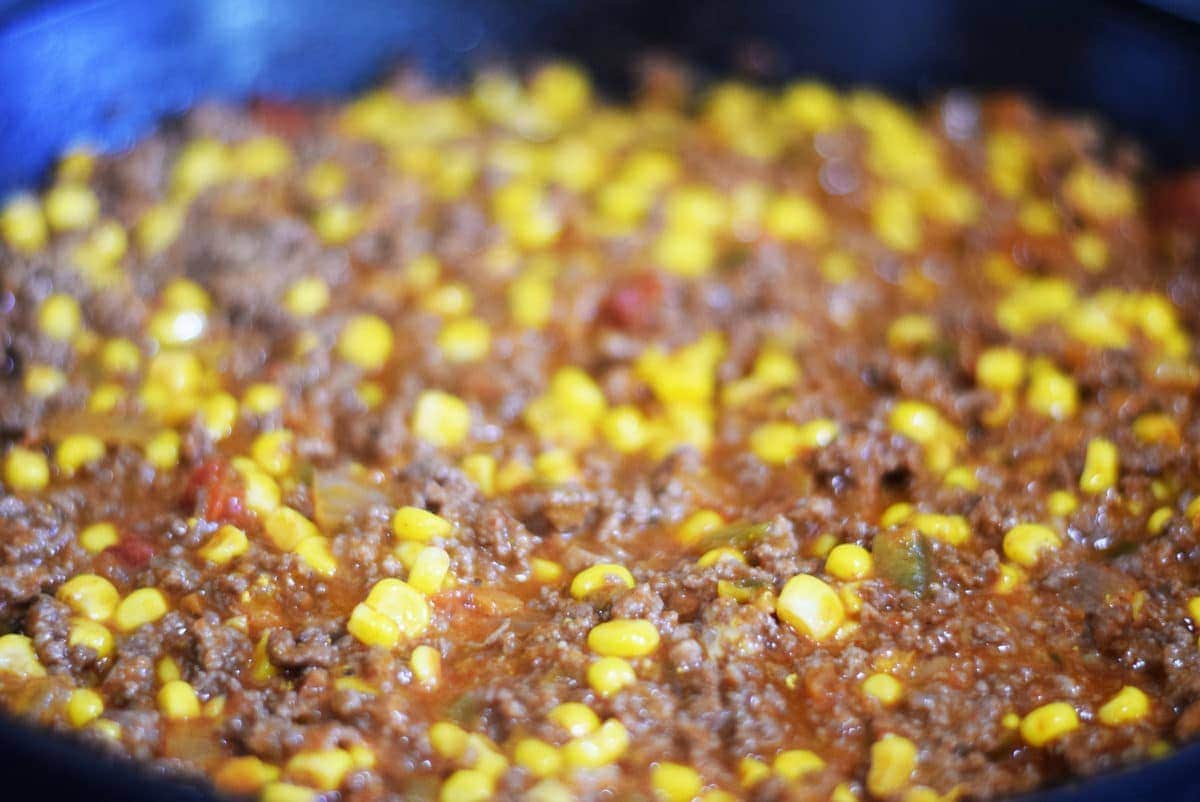 In a bowl mix up for favorite Jalapeno or Mexican Cornbread mix. I recommend a non sweet one. I picked up a different brand this time (Zatarain's), because they were out of the one I typically use (Martha White) and it ended up being sweet. So I would not use that one again with this recipe. I like a completely savory flavor with this dish.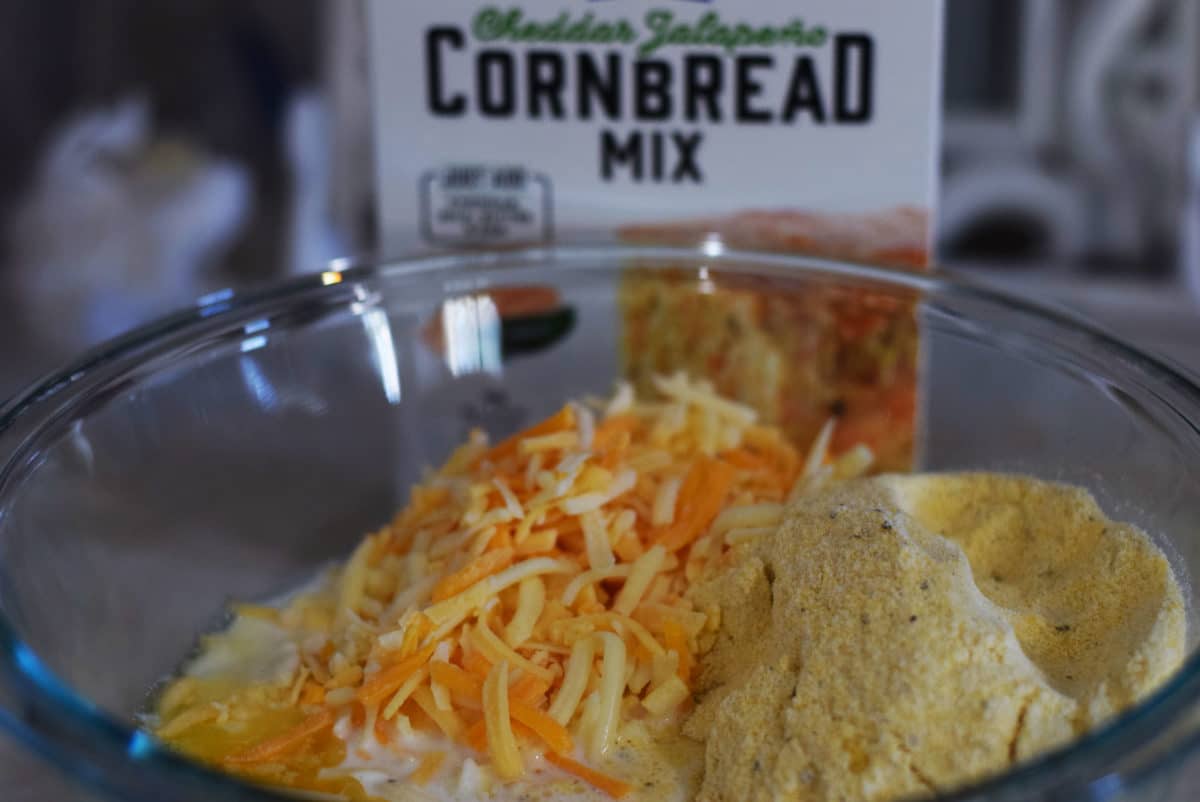 Pour and spread cornbread mixture of the meat mixture.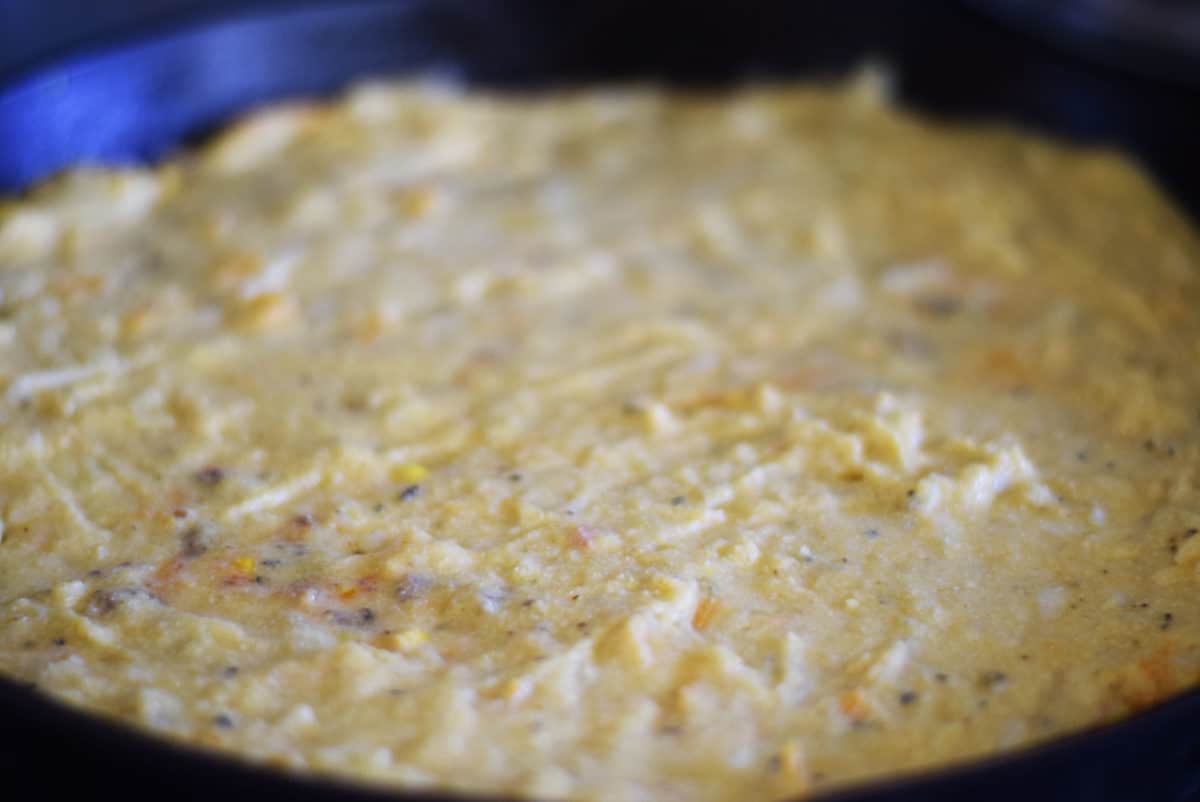 Bake for 20 to 25 minutes until cornbread is golden!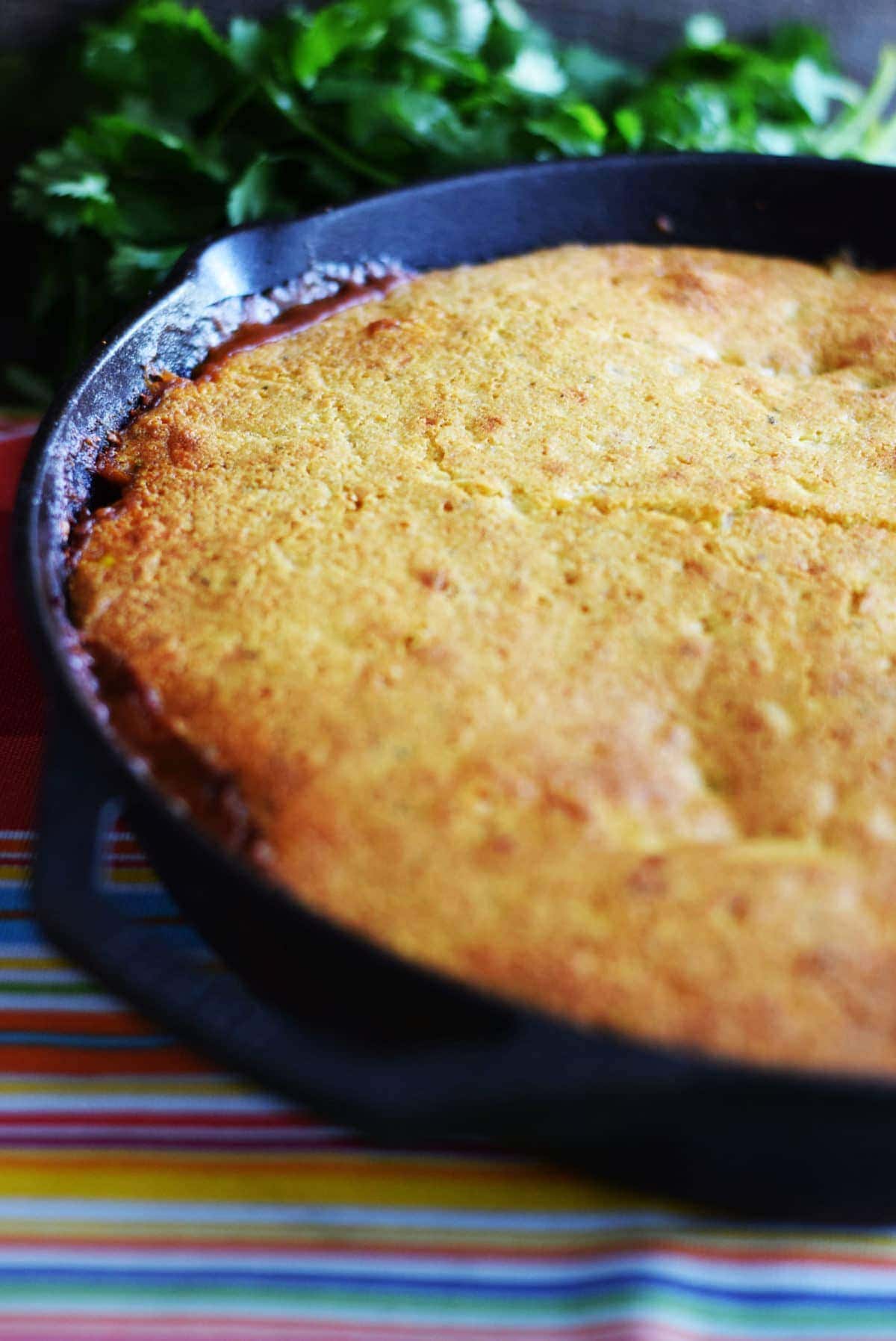 Spoon onto a plate or in a bowl and top with your favorite taco toppings! Go ahead dig right on into this deliciousness! It's so filling and really quick! All that adds up to a perfect meal! Not to mention made in one pan - heavenly!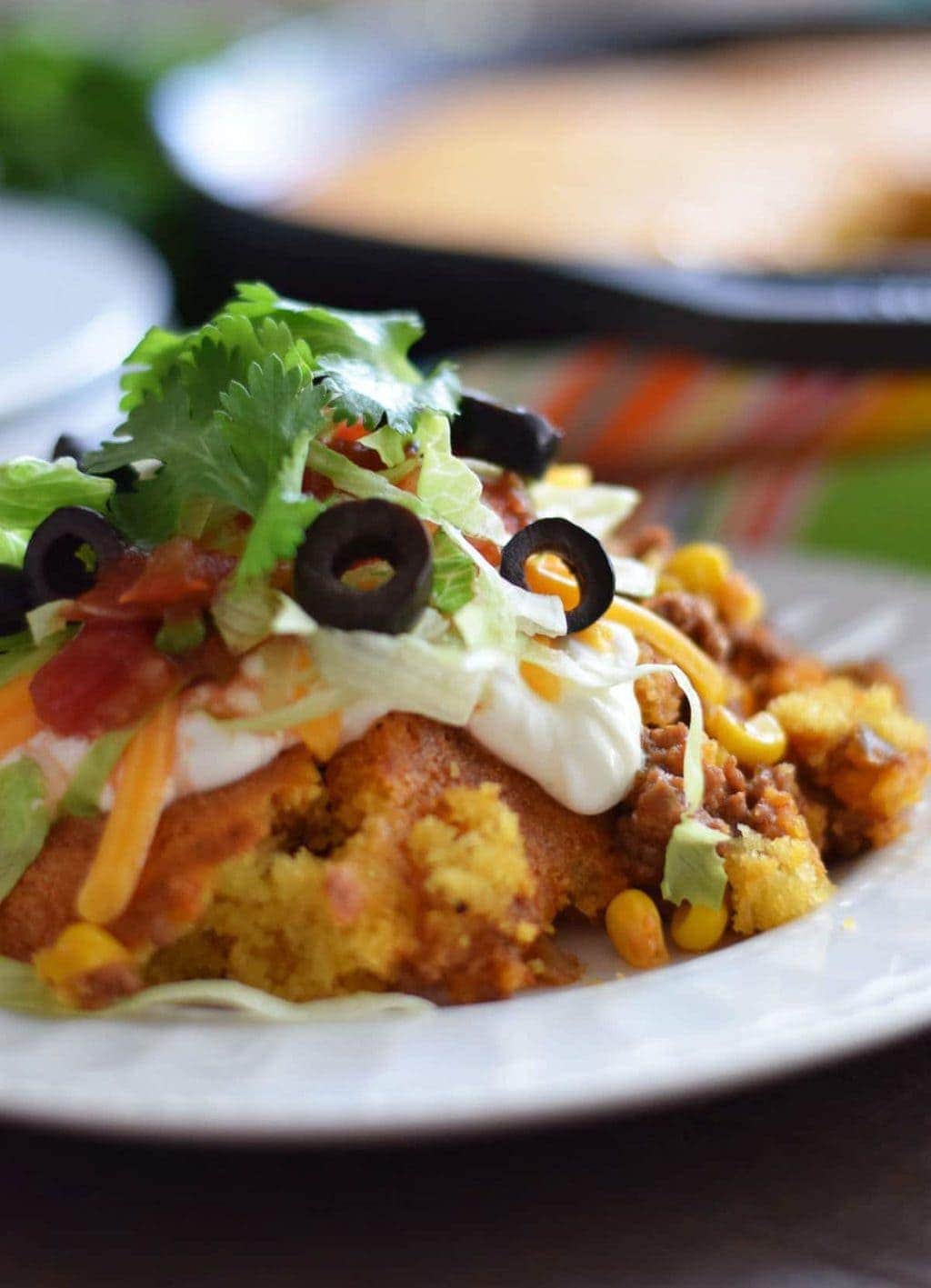 Today I am joining my Sunday Supper friends to celebrate National Taco Day this coming week! Keep reading and you will find so many delicious Taco recipes that will sure to make your taste buds happy!
Related Recipes