Imagine a warm apple pie meeting the perfect southern biscuit and they had the most beautiful baby! Meet the Skillet Apple Pie Biscuit Bites! They are gooey and sweet and the perfect thing to eat!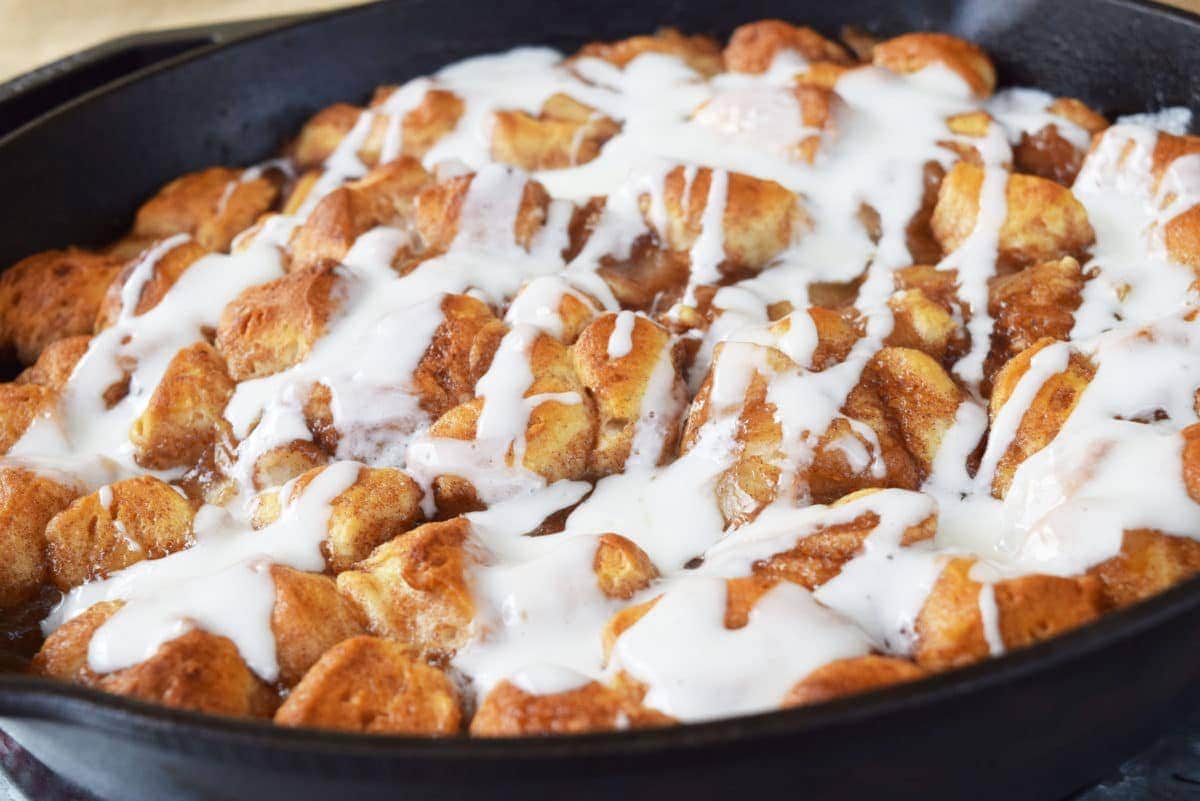 This is a go to on a Sunday morning, but quick and easy enough to make any day of the week. I don't know about you but I am always looking for something speedy to make on Sundays. Everyone at my house is getting ready and hurriedly off to church. We are lucky enough that most of our small groups at church feed you! So when it's my turn to bring something, this is one I love to share with my Ladies Group. If I can get it there in one piece, gotta keep those pesky hands off at the house.
One thing you can count on is this dish will warm your soul and make your belly just as happy too. Don't be fooled by it's deliciousness, you can put this together in 5 minutes and have it baking while you get your beauty on! Or while you lazy around in PJ's take your pick!
Ready to make this??? Here we go!
While I am melting a stick of butter in the microwave. I slice canned apple pie filling into bite size pieces. I pour some vanilla in and stir.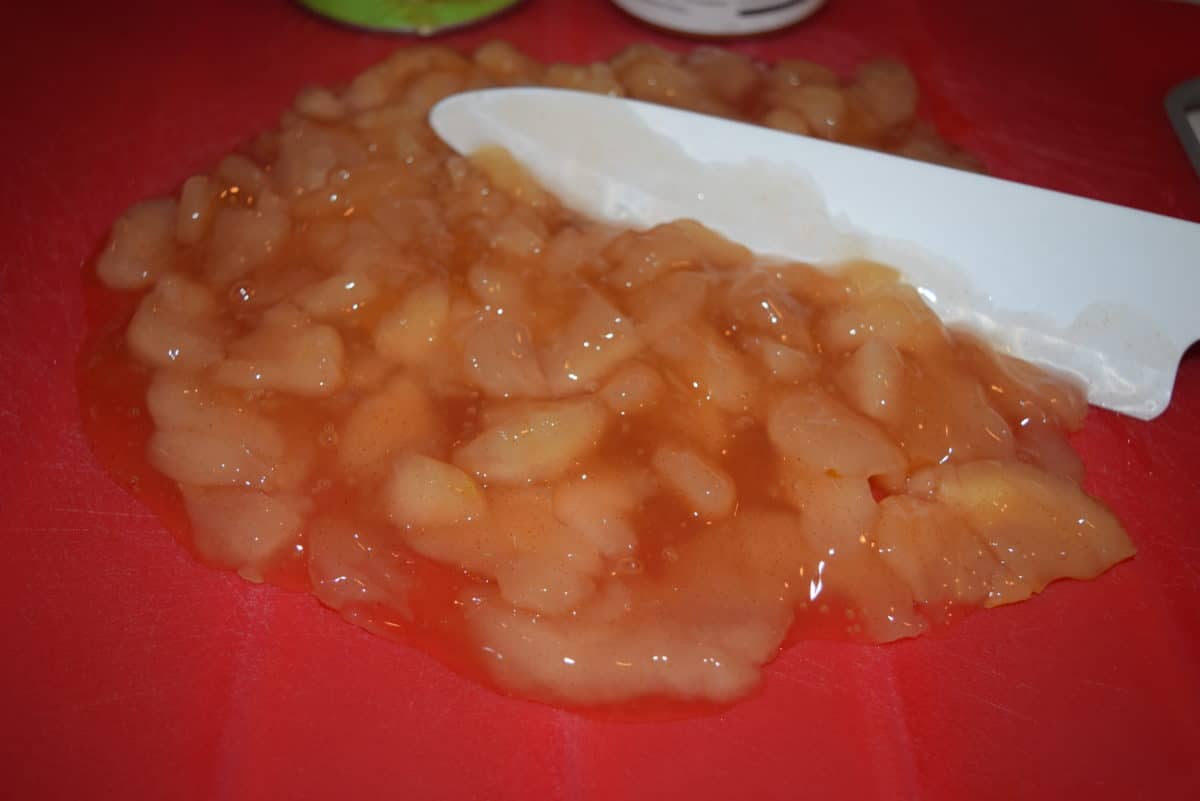 In a bowl mix melted butter, brown sugar, cinnamon, & nutmeg together until smooth. Then I cut canned Pillsbury Homestyle Biscuits into bite size pieces, with my kitchen scissors, into the bowl.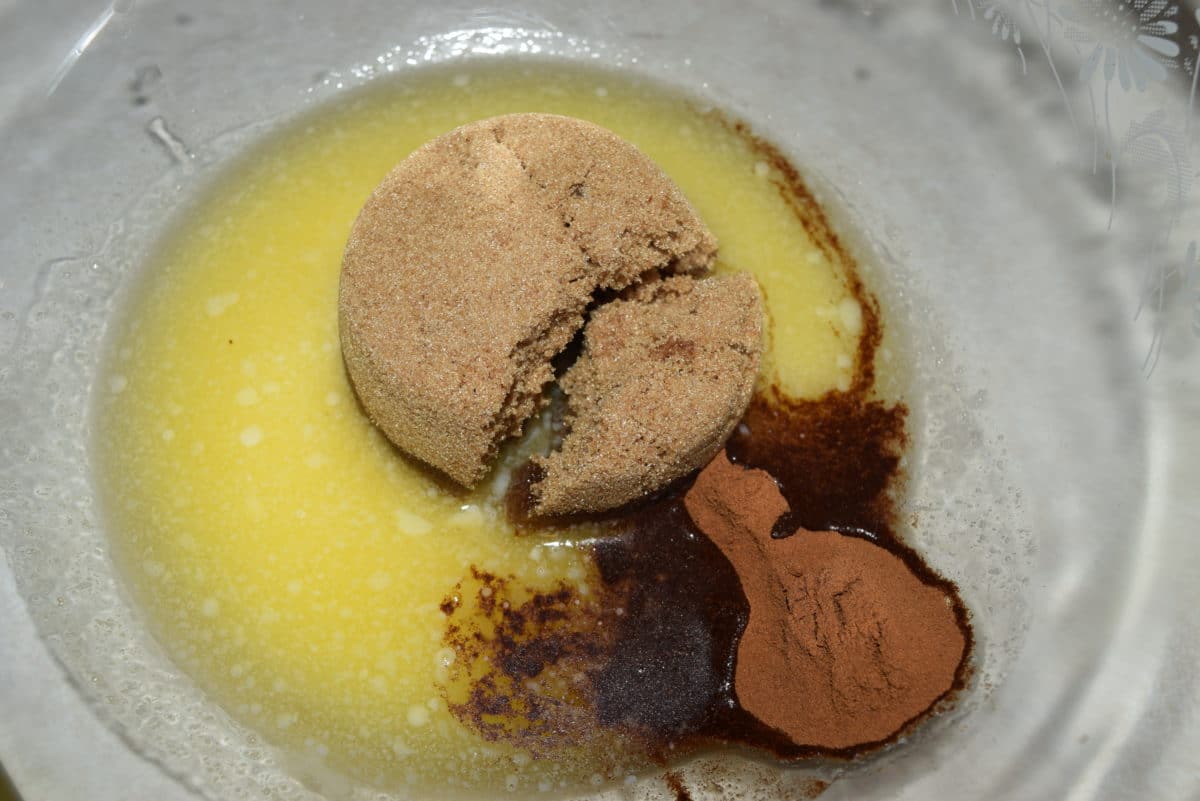 Add in the apple pie mixture and you are almost ready. Stir and get all that yumminess combined. Pour it into the skillet and cook in a 375° oven for 25 to 30 minutes.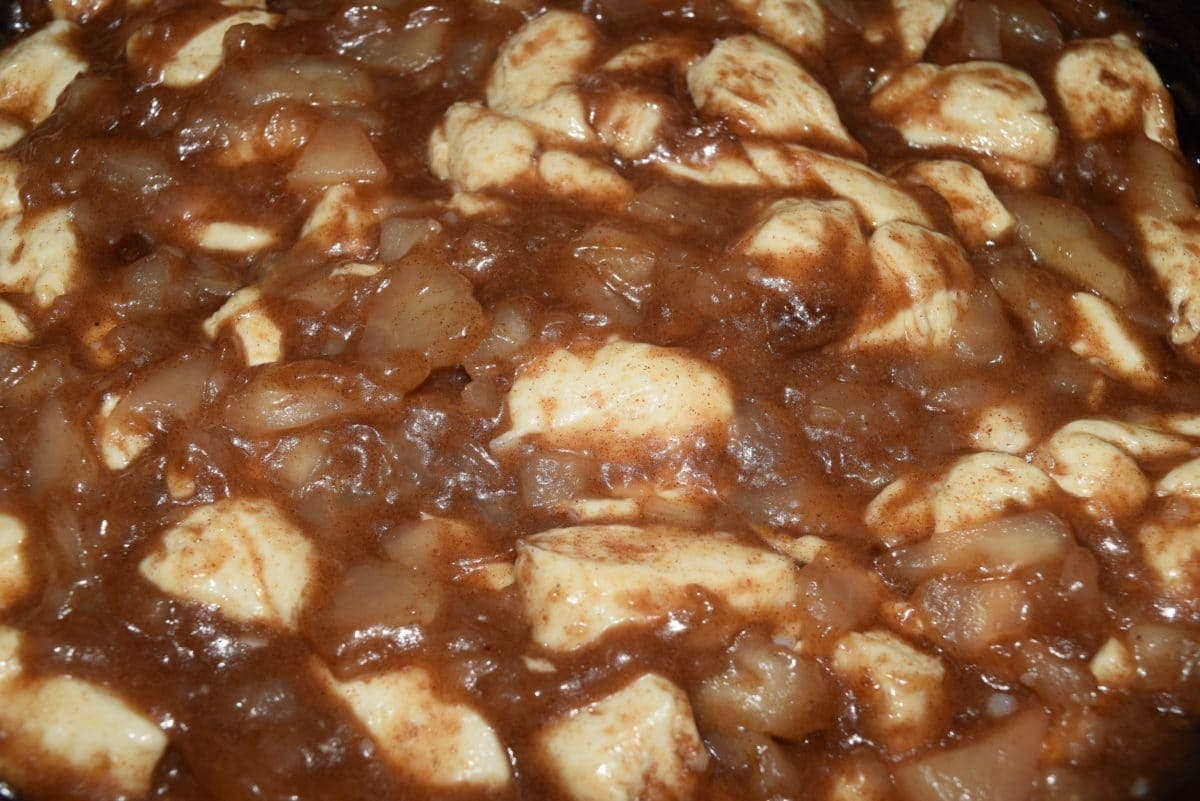 Once it's in the oven I make my glaze. It's powdered sugar and cream or milk, mixed until smooth. Now you are ready for when it comes out of the oven. Just drizzle it on and you are ready to feast!