..Creamy gravy made with a flour roux mixed with salty dried beef makes this delicious Creamed Chipped Beef Gravy. Simple, inexpensive, and makes the perfect dish breakfast, lunch or dinner!
It reminds me of breakfast at my grandparents growing up! My mom continued this tradition and I now make it for my kids! It is a family favorite and I love family "food" traditions!
I recently found out it is called SOS – Just cannot say out loud what that means (insert embarrassed emoji). Have I lived in a bubble?? How did I not know that this is what "they" call it?? No idea why anyone would call it that!!!. In my house, it tastes heavenly! And this nice southern girl here would never say that!
I made this today at my son's request! He had some testing at school and you know he needed a good hot breakfast! He usually "doesn't have time for all that." I love to feed my people and when the kiddo requests something he usually gets it!
Speaking of feeding people, my daughter and her gaggle of friends are coming home from college for Spring Break and I have been notified that I am to be their personal chef while they are "home". You know that I will be the happiest momma alive, because I love to "feed my people" and plan any type of gathering! YAY – not to mention my baby girl will be home. The nest will be full again (insert a Praise You Jesus)!
What you need to make Creamed Chipped Beef Gravy – S.O.S Gravy
All Purpose Flour
Butter
Dried Beef
Milk
Water
Pepper
How to Make Chipped Beef Gravy
To start you need a stick of glorious butter! Melt it in a skillet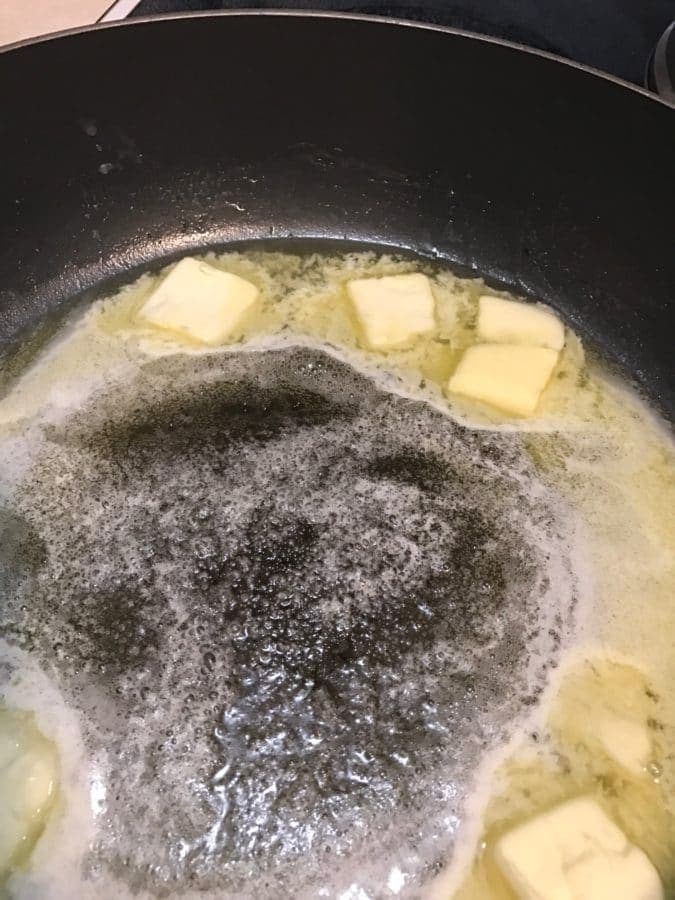 Then add your flour and cook about 1 to 2 minutes! Don't stop stirring or you will burn this deliciousness!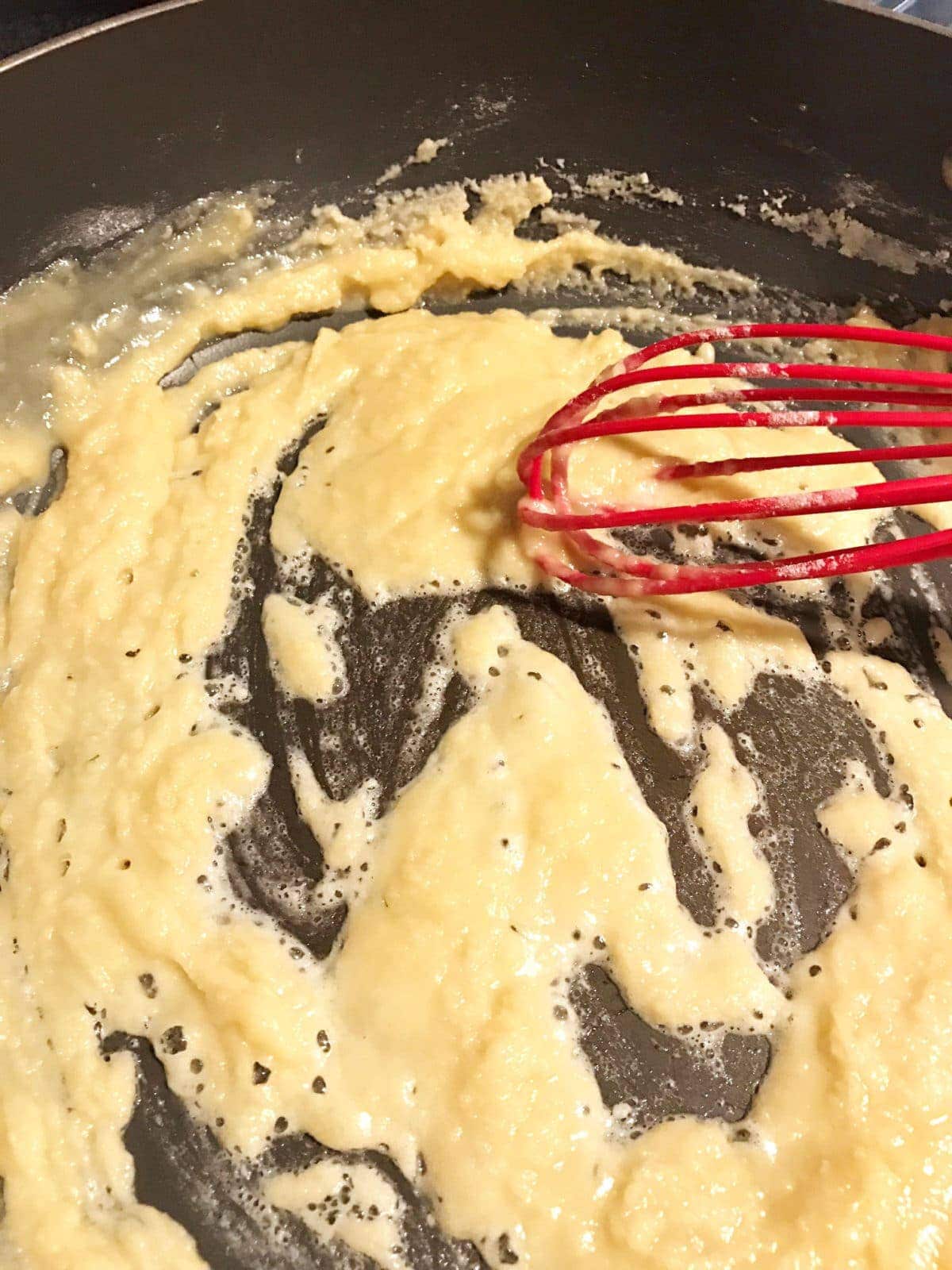 Slowly add milk and blend. Then add water and blend. Next in goes the chipped dried beef – I put mine in my Ninja Blender and give it a whirl a few times, this gives you the "chipped" beef! Throw in your pepper. You can salt to taste if you like, but the beef is pretty salty so I usually do not need any.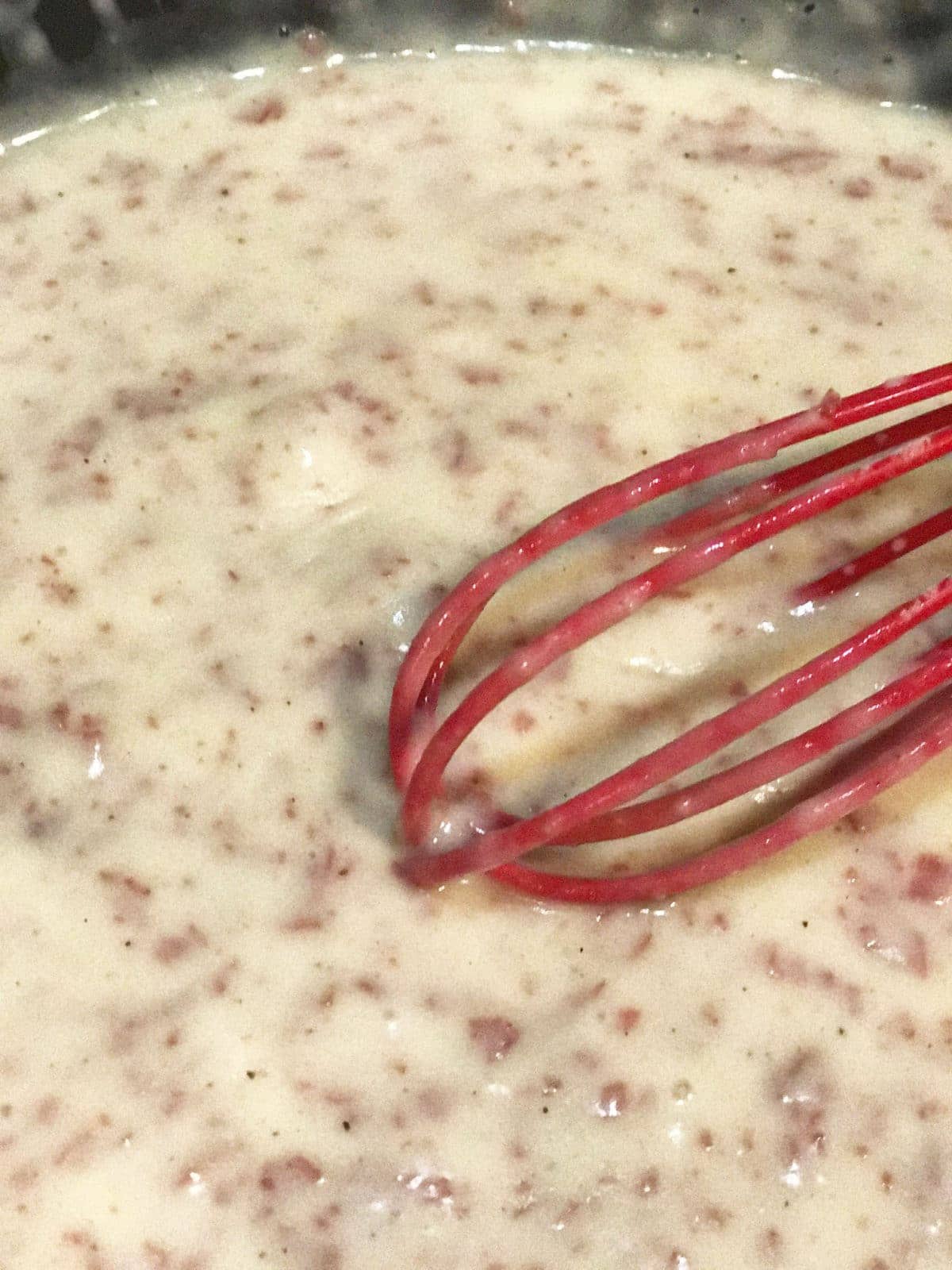 Tip: If you need to thin it anymore just add some more water or milk. Another tip – the glass jar it comes in makes a great juice glass!
Please Pin – Chipped Beef Gravy – for later!

Other Recipes you may enjoy!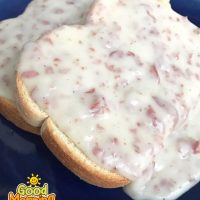 Ingredients
1

stick

butter

3/4

cup

all purpose flour

1 1/2

cups

milk

1 1/2

cups

water

4.5

ounces

dried beef

I buy it in a jar

1/2

teaspoon

pepper

salt to taste
Instructions
Chop Dried Beef in a blender, food processor or with a knife.

In a medium high heat skillet, melt butter.

Slowly add in flour and whisk for 1 to 2 minutes to cook flour.

Gradually add in milk and whisk to incorporate.

Add in water.

Season with Pepper
Notes
There is usually plenty of salt from the chipped beef. I typically do not add any.
Tried this recipe?
Hashtag any recipes you make from Soulfully Made #soulfullymade or tag me @Soulfullymade_ on Instagram to be featured on our stories!
Love Southern Inspired Recipes Come Follow along!
Facebook | Instagram | Pinterest | Twitter | Google +
Get Free Recipes from Soulfully Made delivered right to your inbox!
Head over and find this along with so many great meal planning ideas Meal Plan Monday!