Get creamy Restaurant Style Refried Beans by adding a few ingredients to canned refried beans!
These easy refried beans are the perfect side dish, great on tostadas, Mexican Pizzas, tacos or burritos, and even a tasty dip!
These easy cheater refried beans make Mexican night at home taste just like the ones you get at your favorite Mexican Restaurant.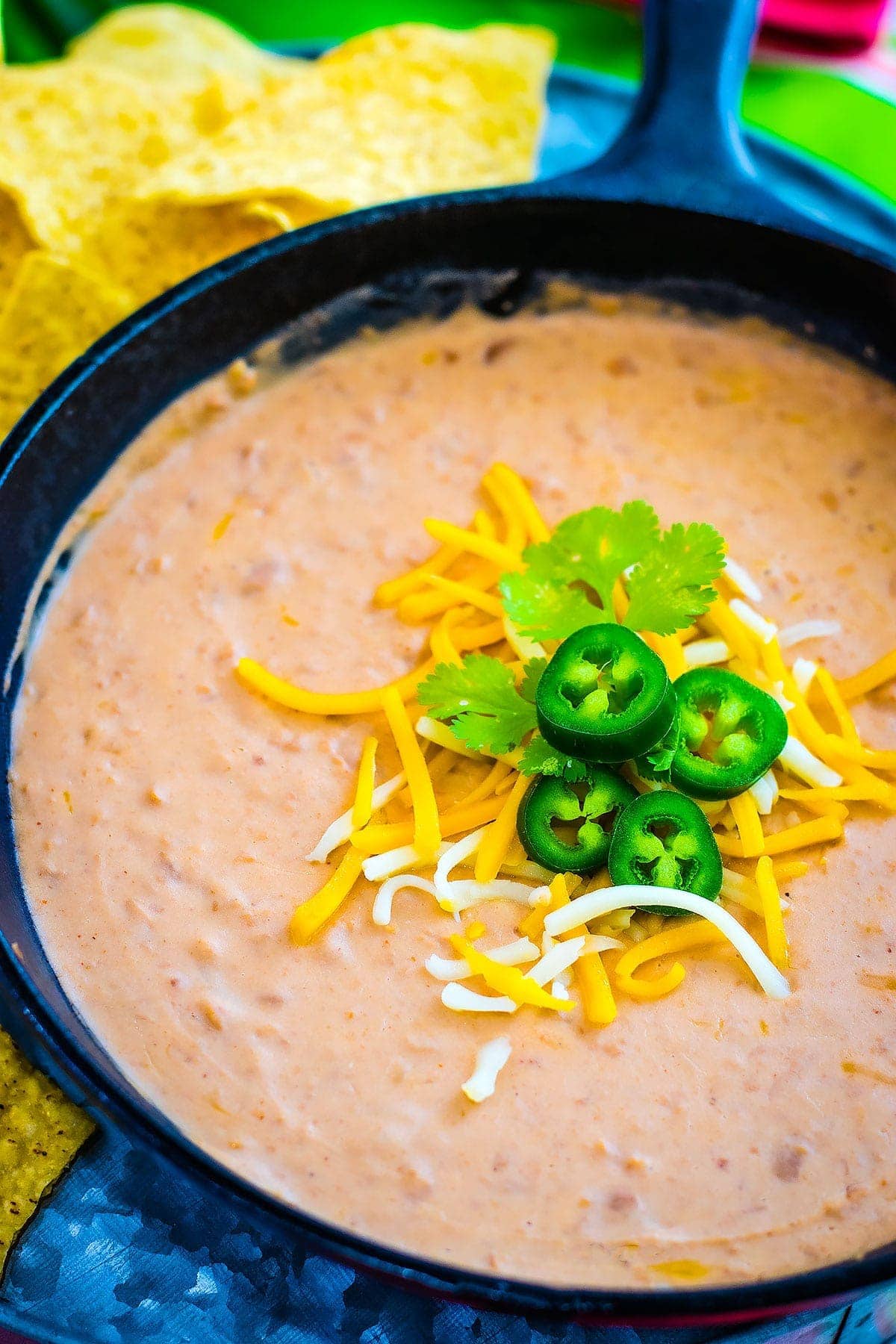 Mexican food is one of my family's favorites. We usually eat it in some form at least one night a week. So this one is a staple at our house!
It's the perfect side along with Mexican rice! It also is a great filling to add into baked tacos or on a tostada! Truly it's the perfect way to dip a tortilla chip too!
Ingredients
By adding just 4 addition simple ingredients these beans are transformed into smooth and creamy deliciousness! With these simple changes the texture transforms completely from boring to restaurant quality refried beans.
Crisco or Bacon Grease - Bacon grease in my opinion puts these over the top! However, either one will add that smooth texture you are looking for.
Sour Cream - This is where the creamy deliciousness comes to play!
Taco or Hot Sauce - So much taste and a dash of heat give the refried beans a flavor like nothing else.
Shredded Cheese - This is a must on everything right! Every dish should have a little cheese!
and canned refried beans (of course)!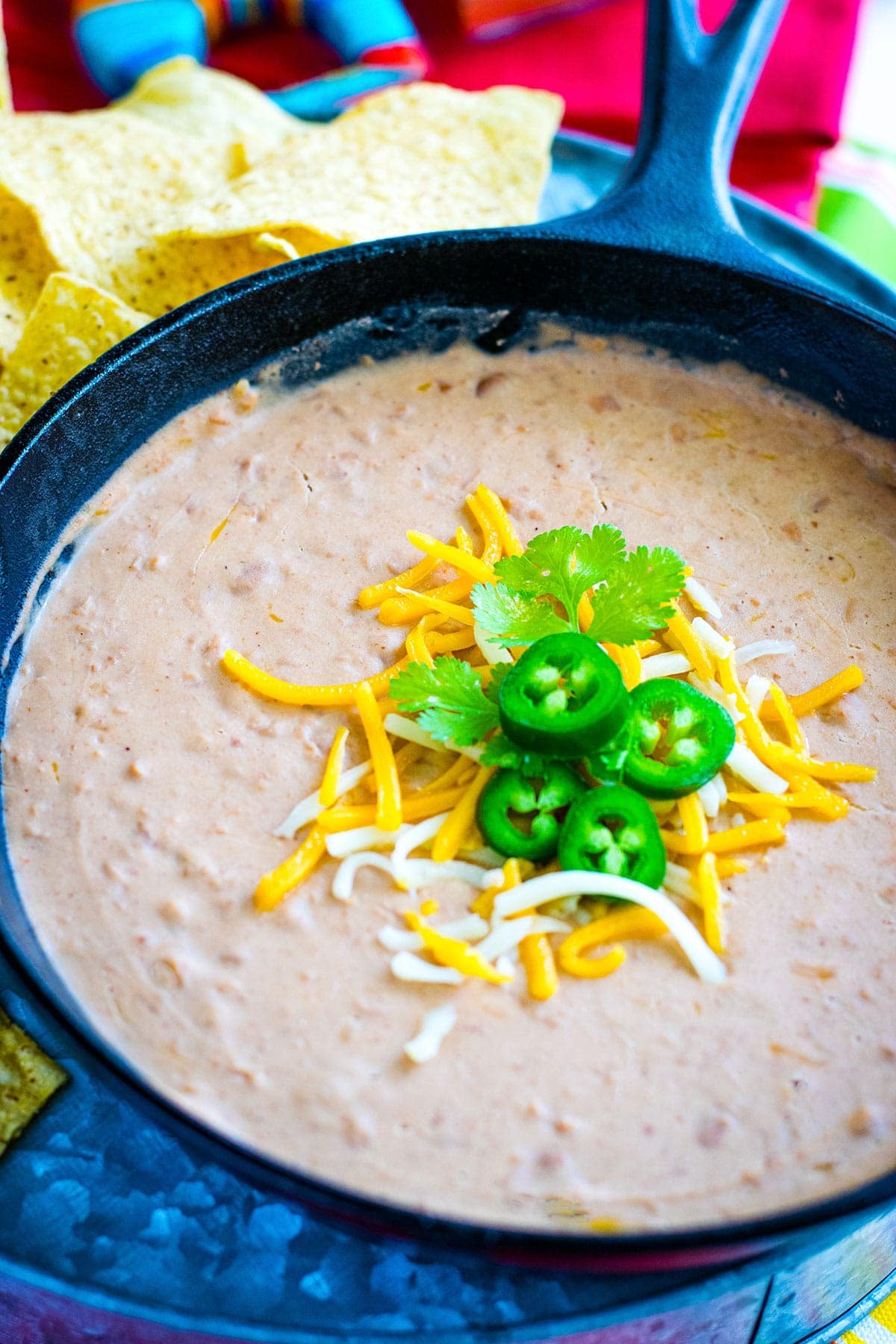 How to make refried beans
It really is as simple as melt, dump and stir.
Melt your crisco or bacon grease in the bottom of your skillet or saucepan over medium high.
Dump & Combine. Then dump in the beans, sour cream and hot sauce and give a good stir. Warm through while stirring (no need to boil).
Top with cheese. 1 to 2 cups or as many as your heart desires! I like to let it melt in and then serve.
Refried beans tips and FAQ:
What is the best cheese to use? I like a Monterey or Pepper Jack, but any cheddar blend is delicious. You can also top with Cotija, Queso Fresco or Queso Añejo. These shredded blends melt well and the Mexican cheeses give an authentic flavor. Both are delicious.
How do I store leftovers? Put in an airtight container or wrap with plastic wrap and cover. Place in refrigerator for 3 to 4 days.
How to reheat? Pour into a saucepan and stir over medium heat or microwave 1 to 2 minutes and stir - until heated through.
How long can refried beans be left out on the counter? Usually 2 hours is all they can be out at room temperature to be safe. Just place in refrigerator or reheat them to keep harmful bacteria at bay.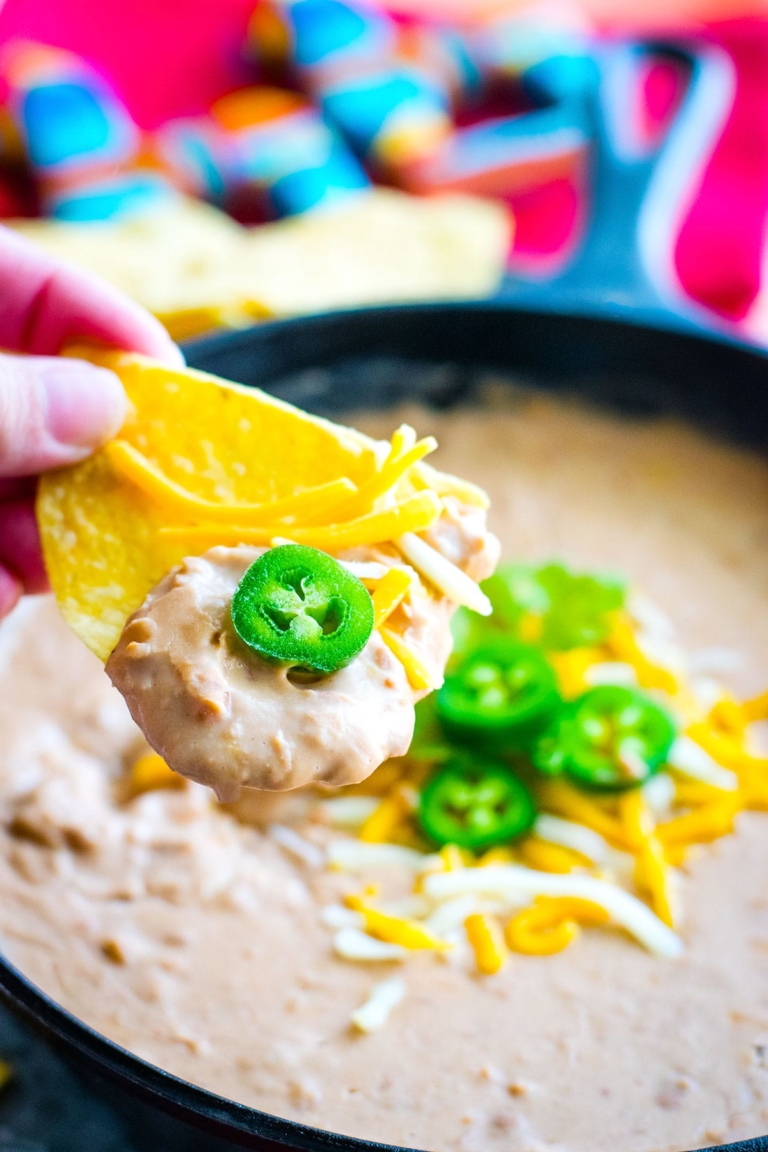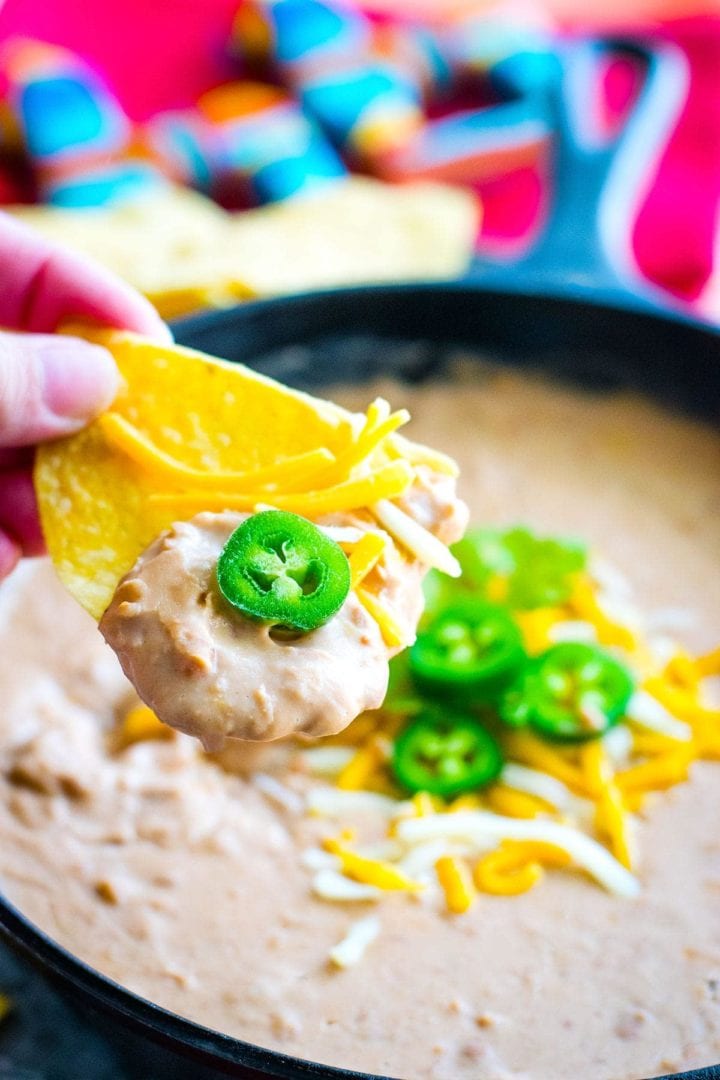 Other Mexican Dishes you will Enjoy