Hey ya'll, I have fallen in love with my Instant Pot and how quick and easy it makes things!  Here is my version of an Easy Mexican Rice recipe! Don't fear if you don't have an IP.  It's the same on the stove just cook a little longer!  I will give ya directions for that too!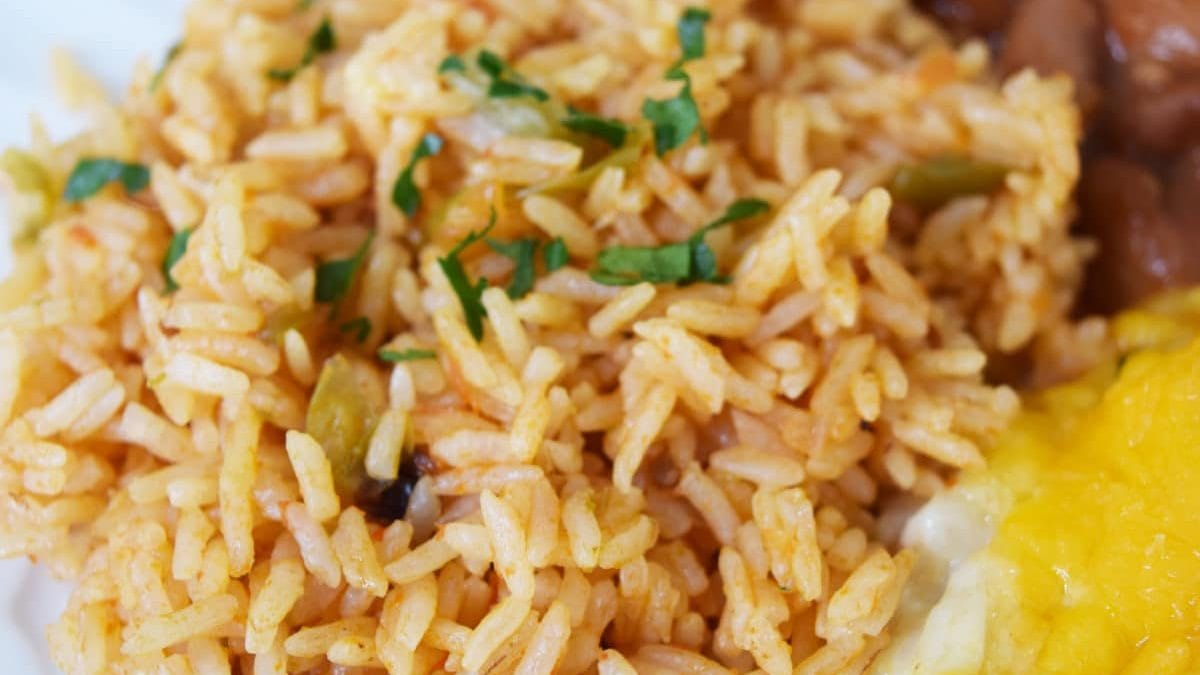 *Soulfully Made is a participant in the Amazon Services LLC Associates Program, an affiliate advertising program. Please note: This post may contain affiliate links to products I use and love. I earn a small commission, at no extra cost to you, to help with blog expenses when you make a purchase through an affiliate link. Thank you for your support!
You guys know I love quick and easy and this one is easy enough to make for Taco Tuesday every week! It's tasty and uses things I always have in my pantry and fridge.  Well, if you are like me and keep salsa around like mayo 😉
Just plug in that IP put it on saute or grab a skillet and put 1 teaspoon of olive oil in (medium heat for the skillet) with your diced onion until cook until translucent.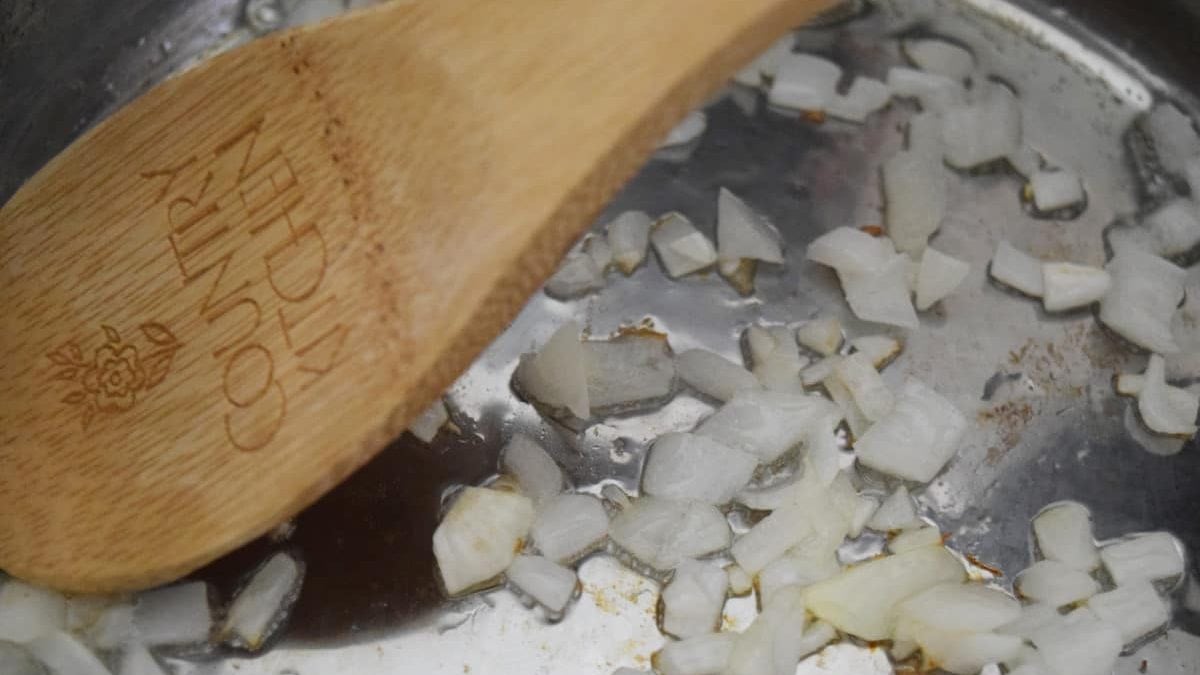 Add in the rice and let if jive in there about 2 to 3 minutes (while stirring it around), then add in chicken stock, salsa and salt. You have it ready to cook.  Put IP lid on and lock. Set for manual high pressure for 10 minutes! For stove top – add about 1/4 cup more of broth or water, put on lid and reduce heat to med-low and cook on stove top for 20 to 25 minutes until tender.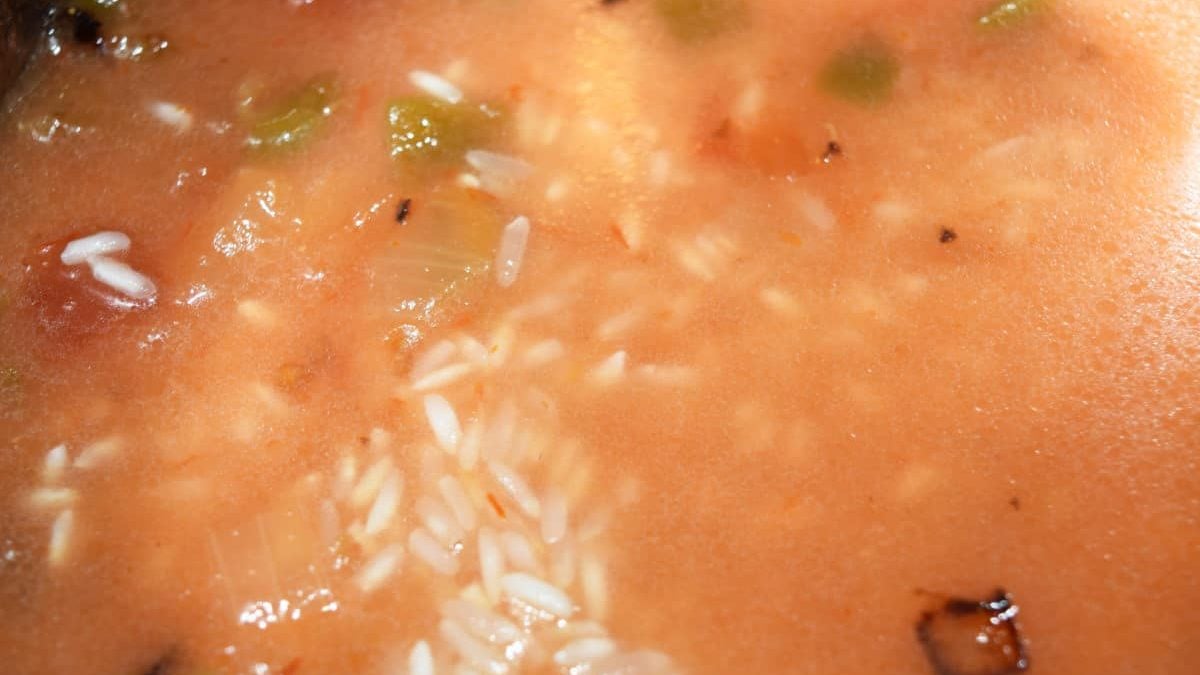 Fluff it up with a fork and serve. Yup it's that easy!  I ain't kidding y'all! Enjoy!
It's wonderful with these Creamy Green Chile Chicken Enchiladas and these Smokey Charro Beans!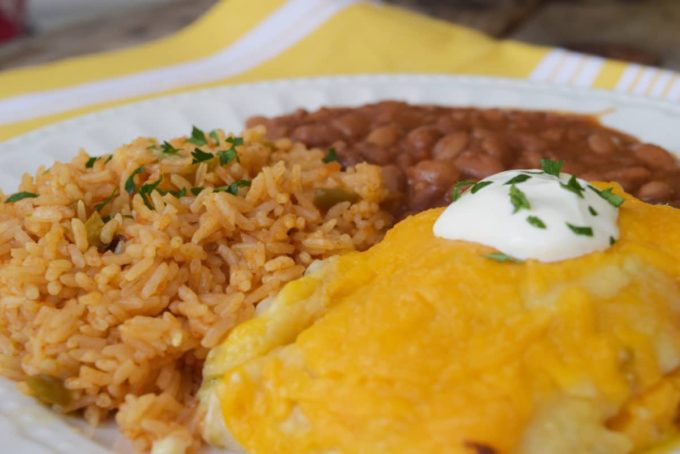 Come join in all the fun and let's be social!
Facebook | Instagram | Pinterest | Twitter | Google +

RELATED RECIPES
Head on over to visit two of my favorite link ups: Meal Plan Monday  and Weekend Potluck ! You can find this and other great recipes I know you will love as much as I do!!