I guess I've been on a Mexican Food kick lately. I pulled out the trusty Creamy Green Chile Chicken Enchiladas recipe.  Can I just say I love this sauce?!!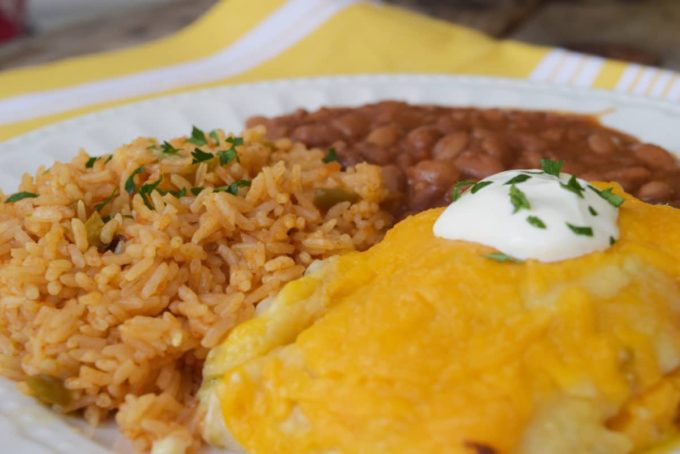 The sauce comes together in a cinch.  I use my Salsa Verde Chicken to make them.  Start the chicken in the crock pot before you leave for work and then it's ready to put together when you get home.  You could also use rotisserie chicken too, but I love the flavors in this chicken!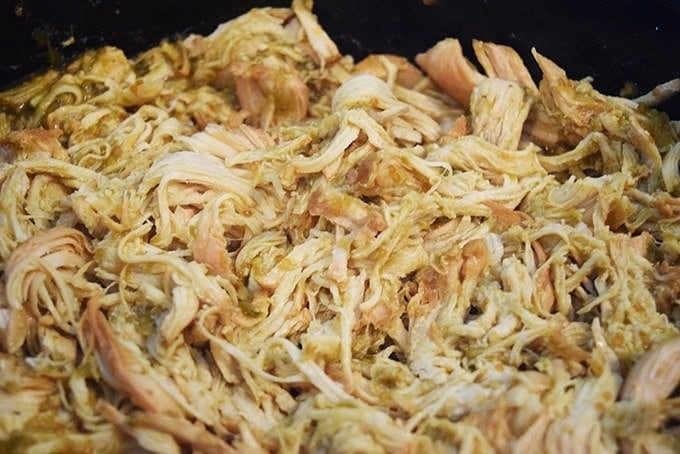 Okay, I'm keeping this recipe short and sweet today! It's Friday and I'm going to spend the day having a little fun 😉 Hope ya'll have a great weekend!
Here ya go.  Take a flour tortilla and spoon in chicken and sprinkle on some cheese.  Roll it up and place it folded side down in a 9 X 13 dish. Repeat X's ten or twelve – however many you can squeeze in the dish – just leave a little room for that sauce to gather around them 🙂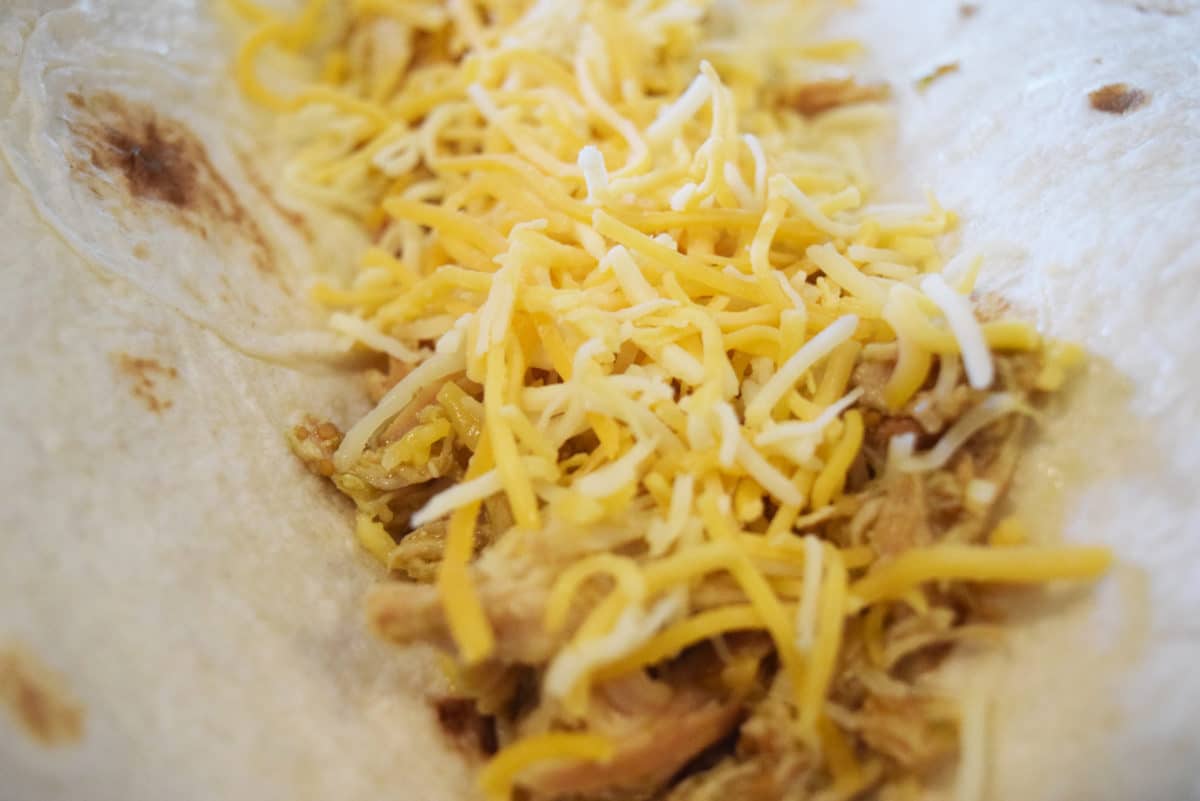 To make the sauce. Melt butter in non stick skillet, whisk in flour and let it cook for 1 minute.  Slowly add in chicken stock. Then add in green chiles and sour cream. Mix until well combined and heated. Do not boil.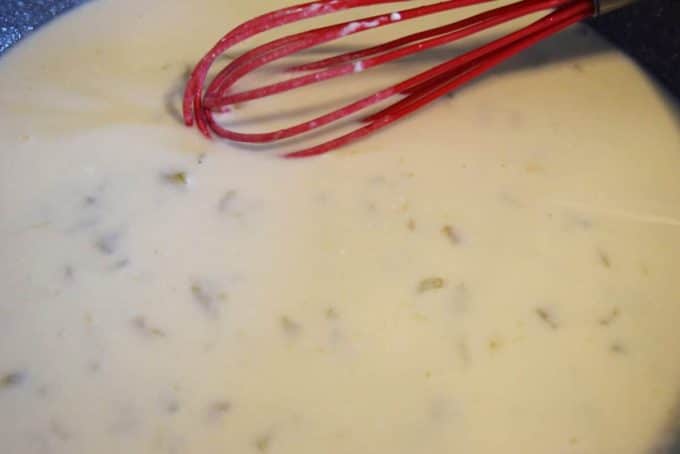 Pour sauce over tortillas and bake at 375° for 20 minutes.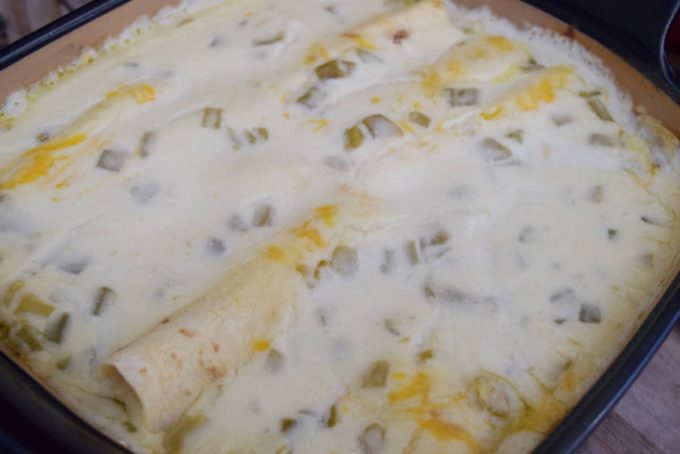 Top with more cheese (desired amount) I used 2 cups and bake 5 minutes or until melted and slightly golden brown.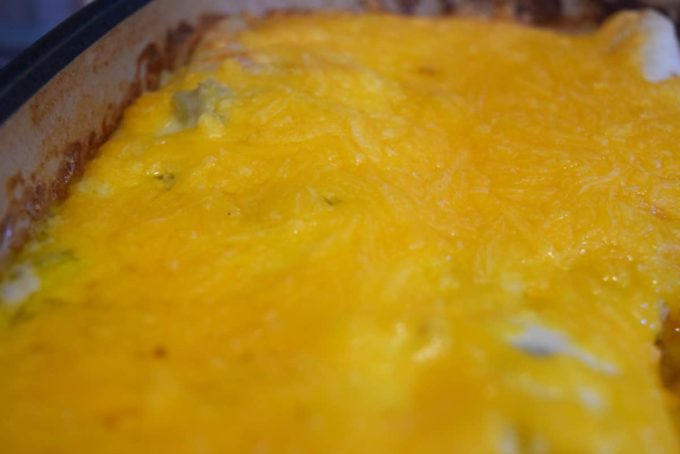 Head on over to visit two of my favorite link ups:  Meal Plan Monday  and Weekend Potluck ! You can find this and other great recipes I know you will love as much as I do!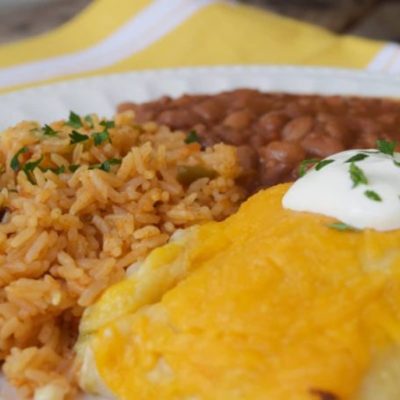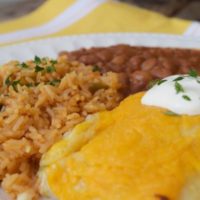 Ingredients
10 to 12

flour tortillas

2

cups

shredded chicken

2 to 4

cups

cheese

depending on your taste

4

tablespoons

butter

1/4

cup

all purpose flour

2

cups

chicken stock

4

ounce can

green chilies

1

cup

sour cream
Instructions
Preheat oven to 375 degrees. Grease a 9 x 13 baking dish.

Spoon chicken into a flour tortilla and add desired amount of cheese. Roll up tortilla and place fold side down in baking dish.

In a skillet on medium heat, melt butter. Whisk in flour and cook for 1 minute.

Slowly add in chicken stock until combined. Add in green chilies and sour cream and mix together.

Heat until warm. Do not boil.

Pour sauce over tortillas. Bake for 20 minute at 375 degrees.

Remove from oven add cheese and bake for 5 minutes or until melted and golden browned
Tried this recipe?
Hashtag any recipes you make from Soulfully Made #soulfullymade or tag me @Soulfullymade_ on Instagram to be featured on our stories!