This Easy Coconut Cream Pie is dreamy and creamy, filled with a Coconut Pudding filling topped off with cool whip and toasted coconut! It's a classic that is hard to beat!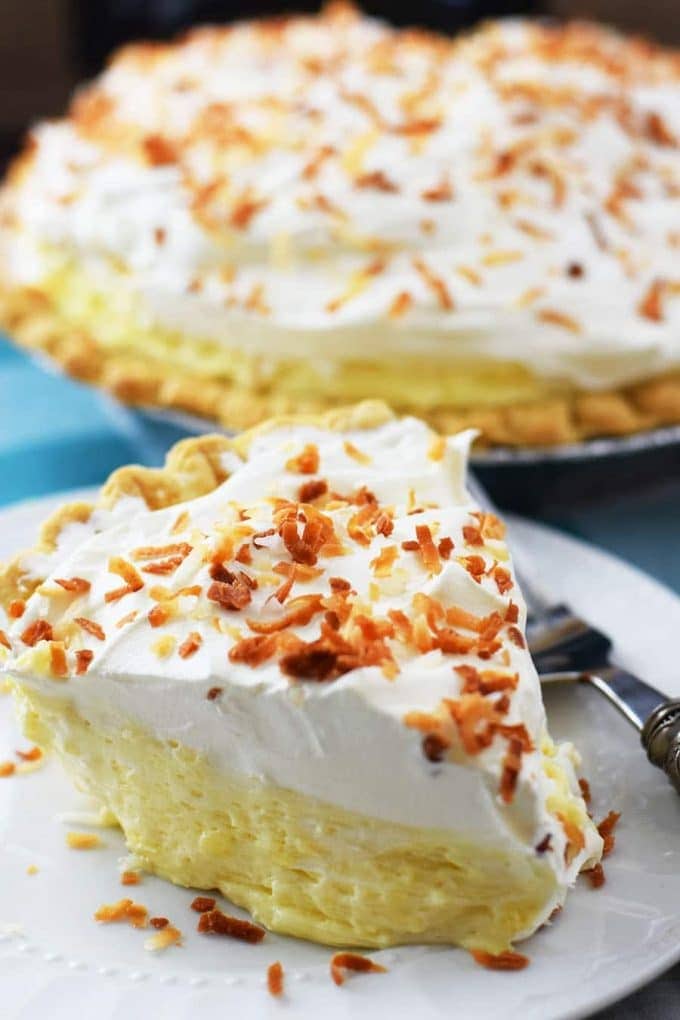 No matter what the occasion this pie is always a hit! Our family is a little bit nontraditional at the holidays. Our table is not always full of pumpkin and pecan pie. It's a big confession, you may have caught on my Instagram Story, and this southerner may get a bit of flack for this. But hey - I feed my people what they want!
And there are times when I do put out my pecan squares - so y'all don't yell at me too much 😉 They are divine - I will try to have those up in time for your Christmas planning!
Summer, Spring, Fall or Winter we love this creamy pie! It's a classic after all and you can serve it any time! And there is always something chocolate on our dessert table too! So all is well in the world right??4
It's so EASY - because it calls for a pre-made pie shell, and all the ingredients are readily available. They come together for the most lusciously creamy pie. Plus there are always a few sighs when someone takes a bite into this dream of a pie! Good sighs that is!
How to make easy coconut cream pie
The Crust! Well it's easy, grab a 9 inch deep dish and bake it like that package says!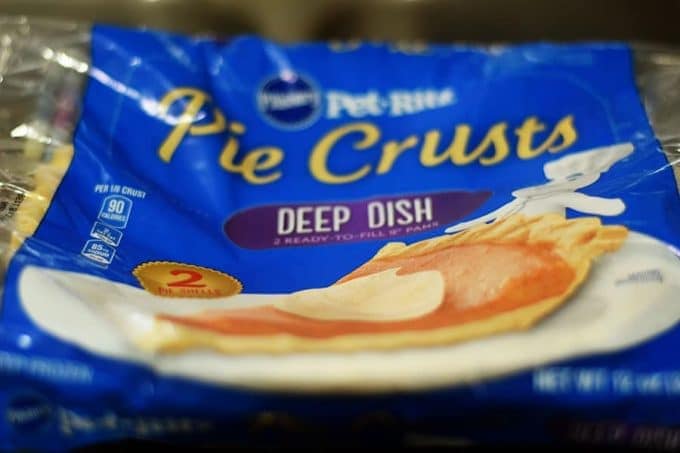 Next prepare the dream whip. 2 Envelopes of dream whip, 1 cup of cold milk and 1 teaspoon of vanilla!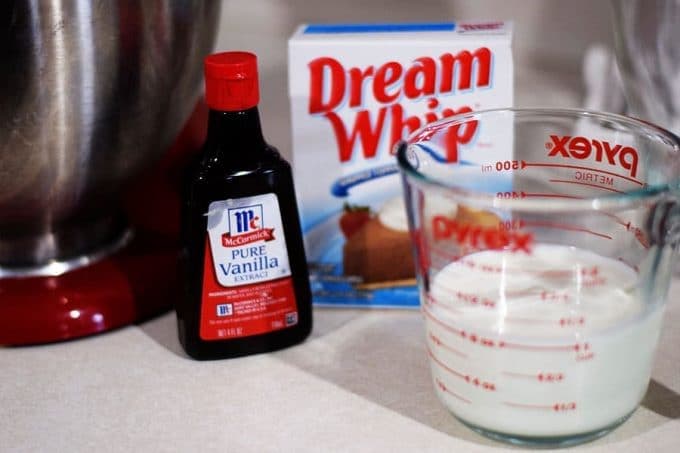 Beat on high until soft peaks form. About 4 to 5 minutes.
Next make the pudding mixture. 2 packs of coconut cream pudding mix, cold milk, and sweetened coconut!
Whip that together with a stand or hand mixer. Then fold in dream whip mixture.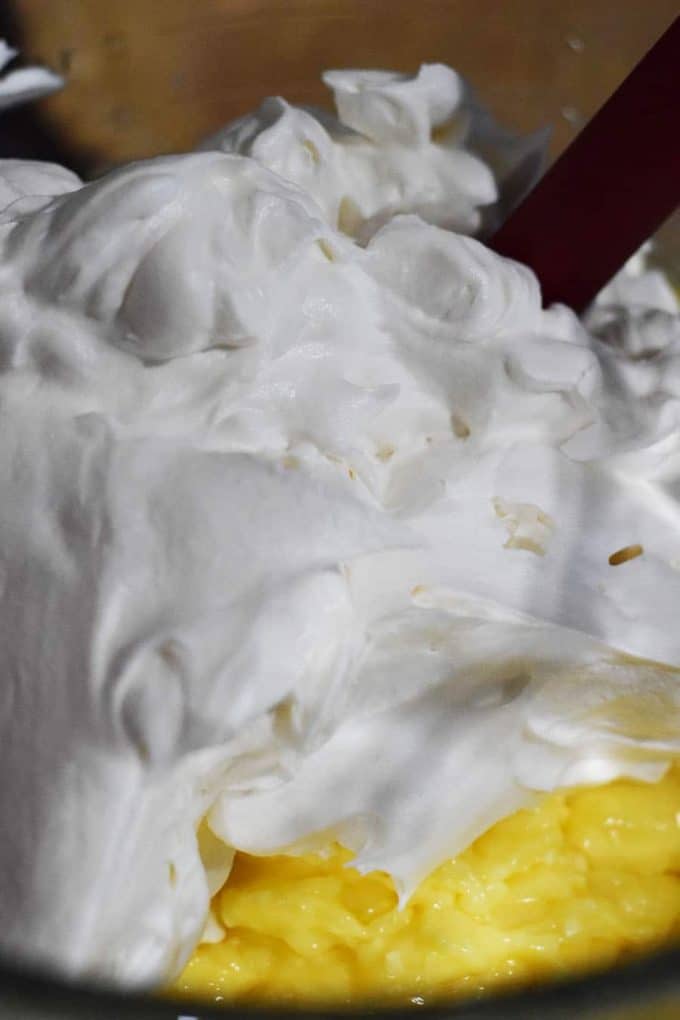 Pour that into prepared pie shell. Top with Cool Whip and Toasted Coconut.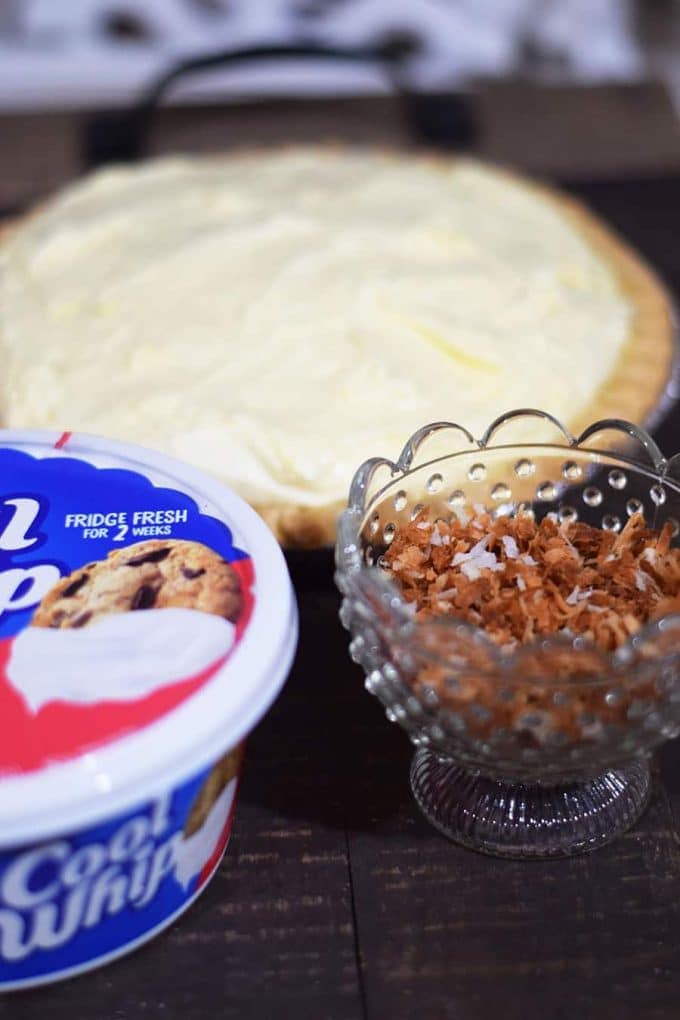 Refrigerate this for 4 hours or overnight This allows those flavors to intensify and it to get nice and cold and perfect!
That's it you are done and have a sigh worthy pie!!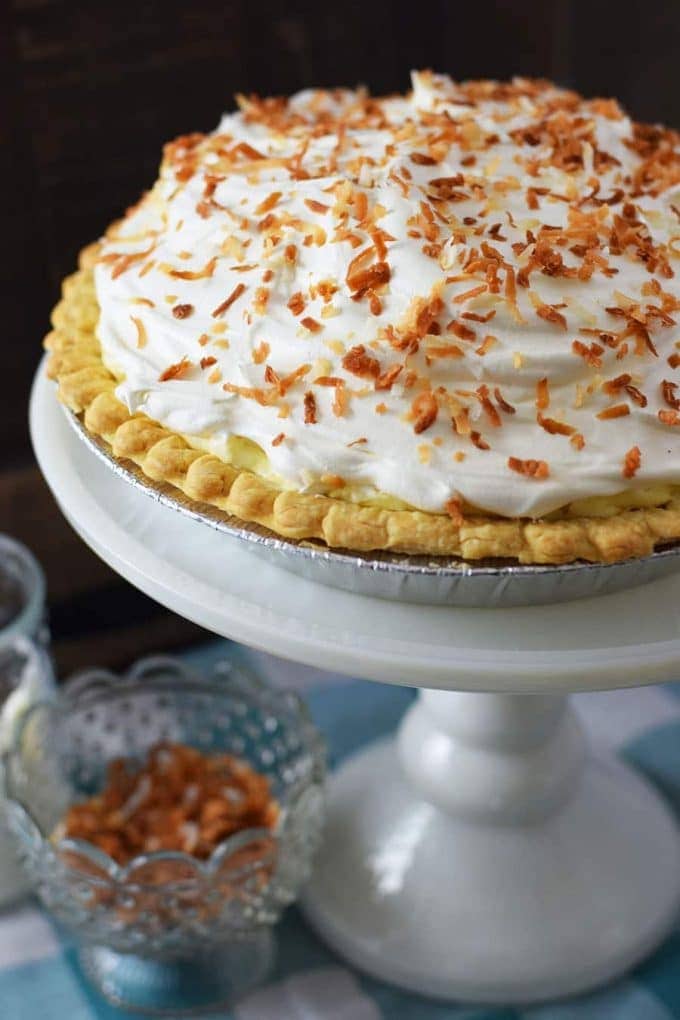 This classic Coconut Cream Pie made with Dream Whip is always a hit! One bite and they will be wanting this recipe!
5 Soulfully Made Sweet Recipes
---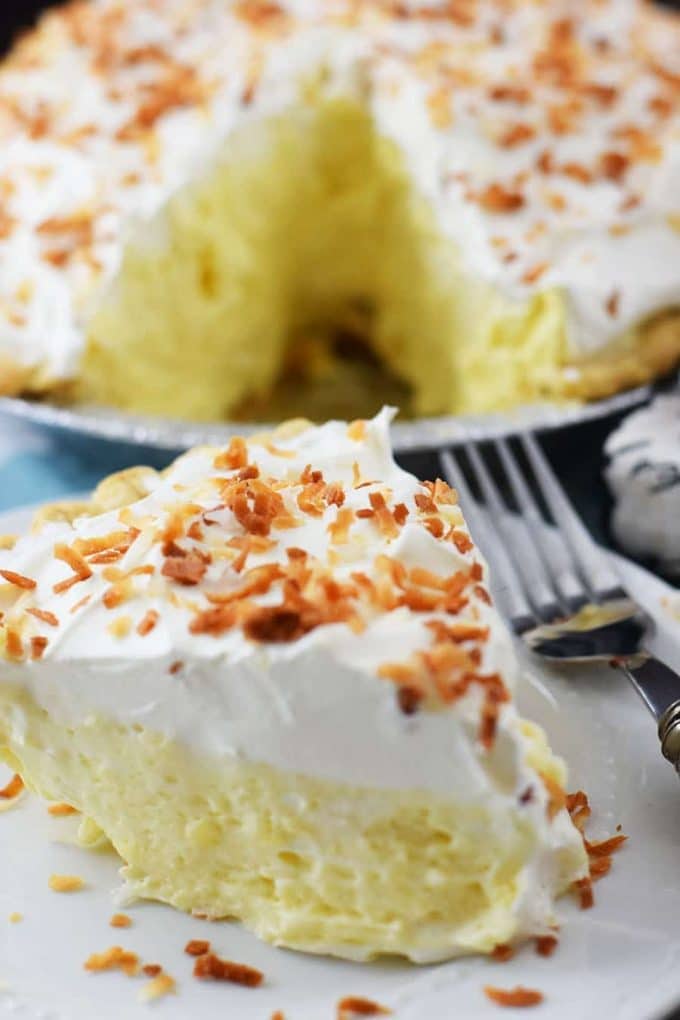 Please Pin - Easy Coconut Cream Pie - for Later!

I am also sharing this over at Meal Plan Monday and Weekend Potluck! So much deliciousness going on over there!