This easy INSTANT POT TURKEY BREAST is made in a flash and the end result is the juiciest, melt in your mouth Turkey ever!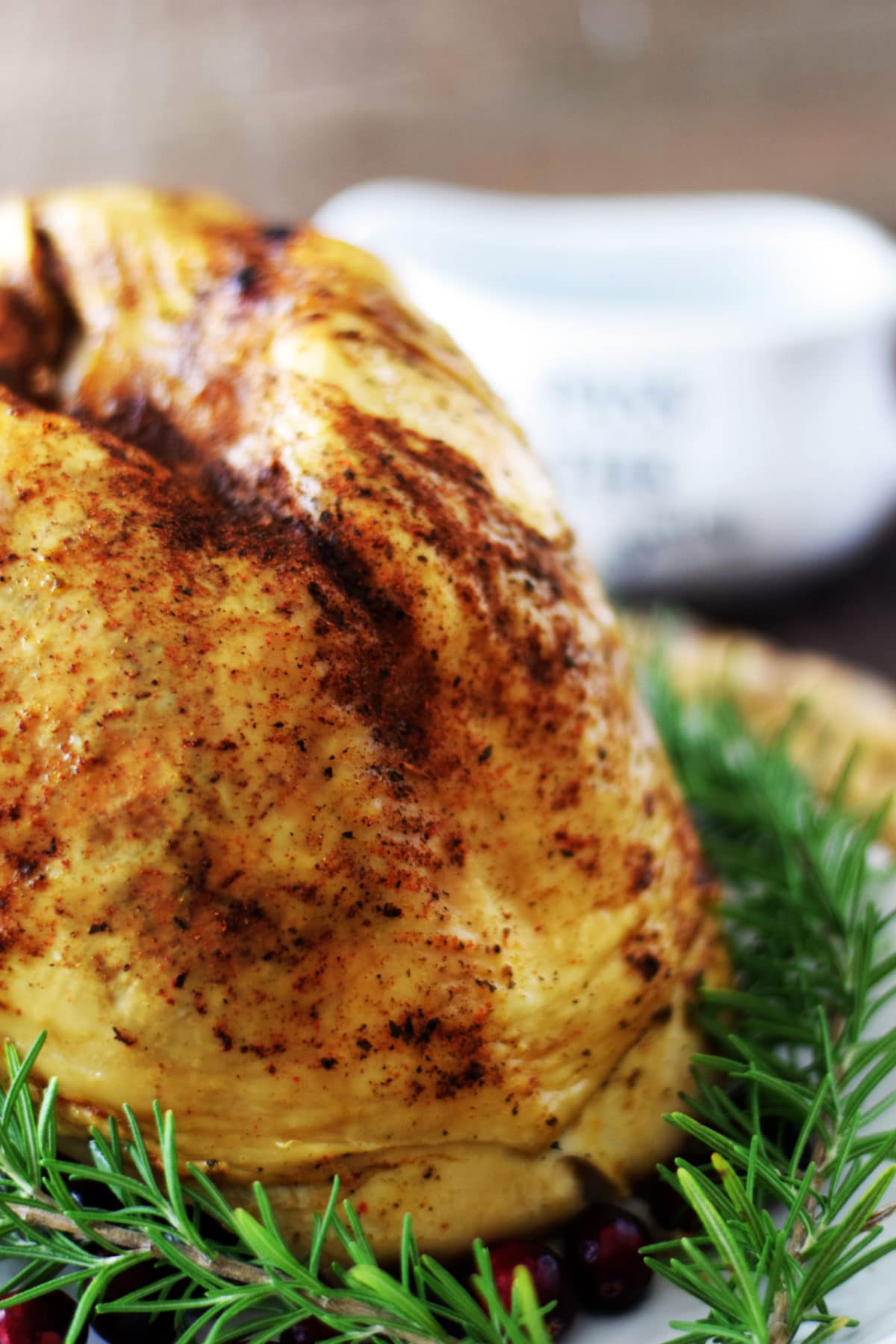 *Soulfully Made is a participant in the Amazon Services LLC Associates Program, an affiliate advertising program. Please note: This post may contain affiliate links to products I use and love. I earn a small commission, at no extra cost to you, to help with blog expenses when you make a purchase through an affiliate link. Thank you for your support!
Instant Pot Turkey is a wonderful alternative to making a big Whole Turkey for your Holiday Meal, especially when you don't have a big crowd to feed. Plus is't a great way to make Turkey year round! Who doesn't love a good turkey sandwich now and again, right!
My love for this Instant Pot (An Electric Pressure Cooker) just continues to grow. I didn't think I could have meat more tender than in those Instant Pot Beef Tips, but let me just say this Turkey is so – yes I am going to say it – MOIST!
No dry turkey coming out of this magical appliance. Now I know I said this before but if you don't have one just march on down to the mall and jump into Santa's Lap and beg for one! Or just click on one of these links and order one 😉
It's on my NEW FAVORITE THANGS LIST!


This Recipe is so easy and only takes a few steps!
I like to rinse my turkey and pat it dry. Mix up some spices!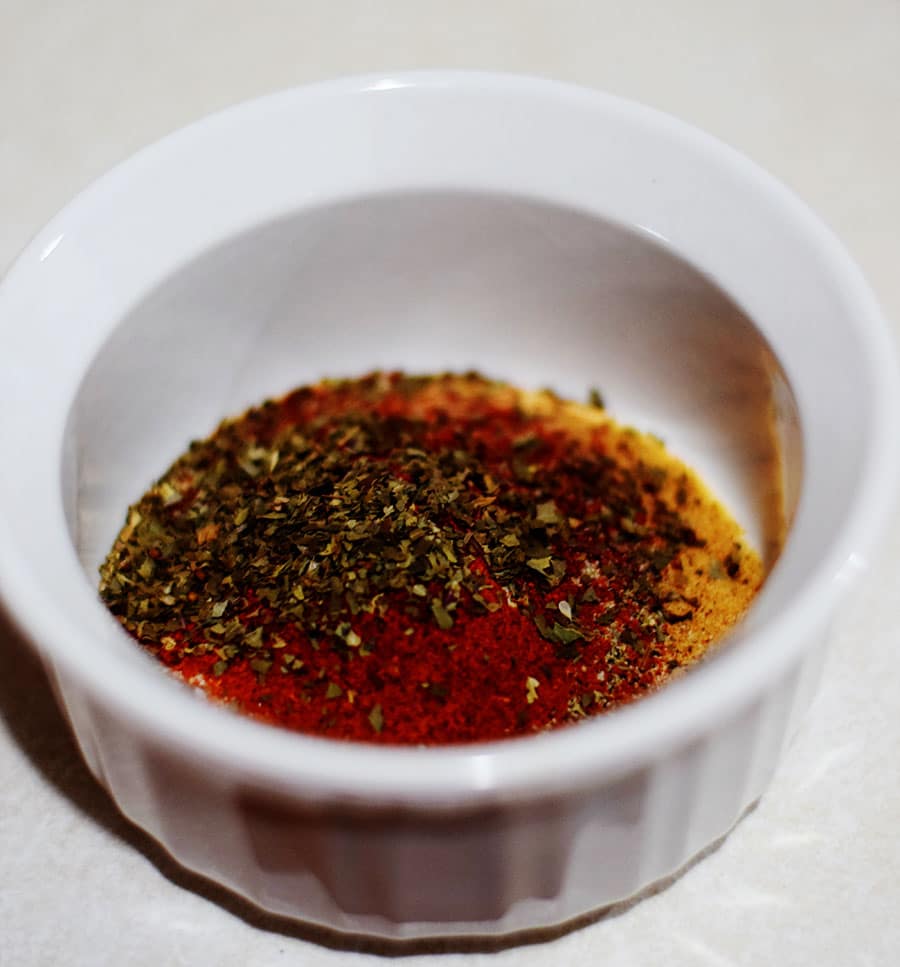 Take some softened butter and rub the outside of the Turkey. Then using fingers carefully loosen the skin and rub butter and spices on the turkey under the skin
Put the trivet that came with your Instant Pot, then pour wine and broth into the bottom.
Chop your onion, celery and add garlic cloves into the cavity of the turkey. (I totally forgot to take a picture – sorry ) Then gently place into the Instant Pot.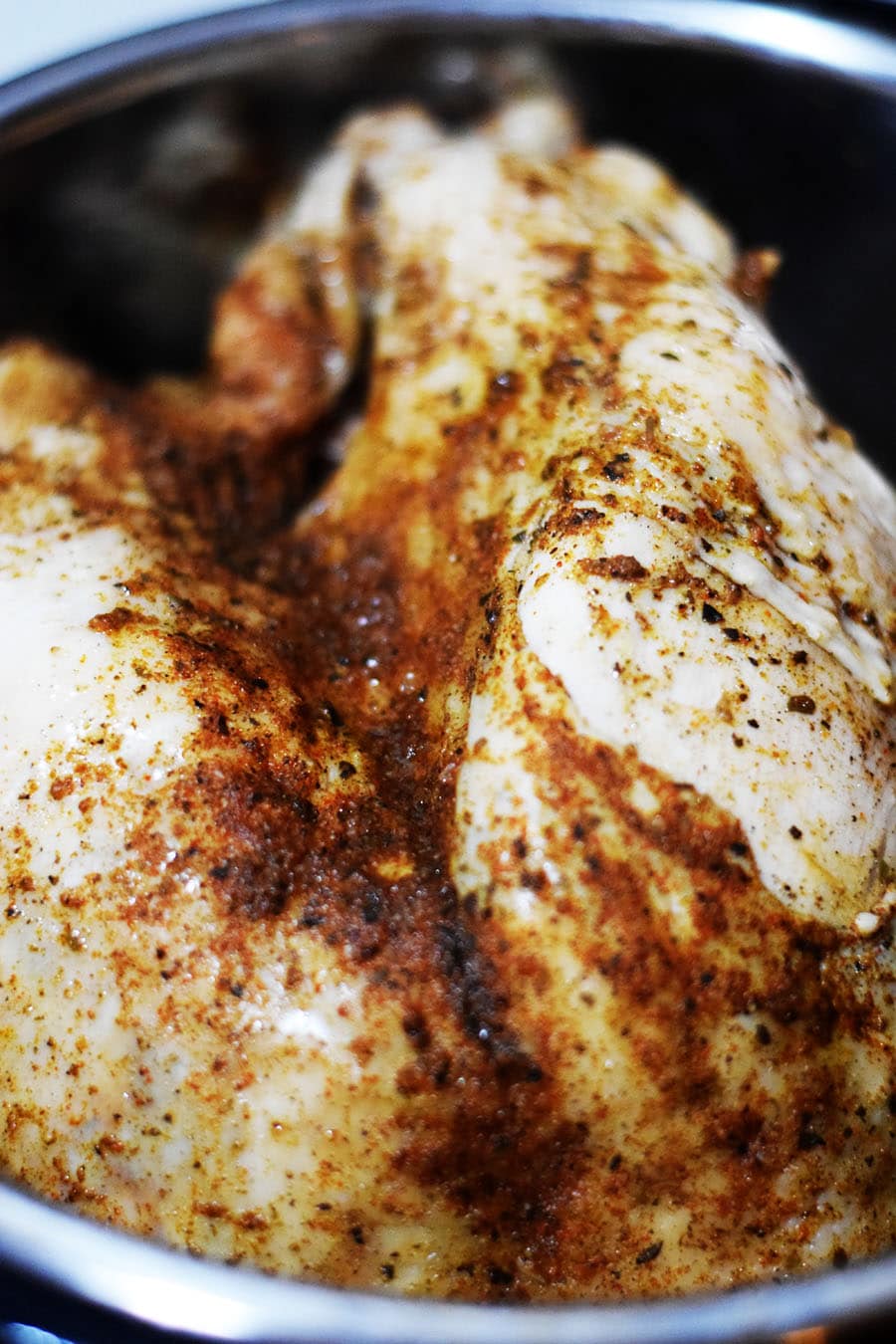 Cover and it's ready to cook! Set to High Pressure for 35 minutes! Let it Natural Release for 10 minutes and the open the valve to quick release.
Let's Talk about the Turkey HERE!
I use a Butterball Turkey Breast with the bone in, (they are not paying me here – pick up which ever one you love 🙂 ). It always turns out so delicious and tender. So that is what I stick with!
This also comes with a gravy packet inside for when you want a really quick option. BUT you can make your gravy with those delicious drippings right inside the Instant Pot too, (because of its awesome saute feature)! Can you tell how much I love mine?
Anyway you slice it this recipe is a real winner!! I hope y'all enjoy it!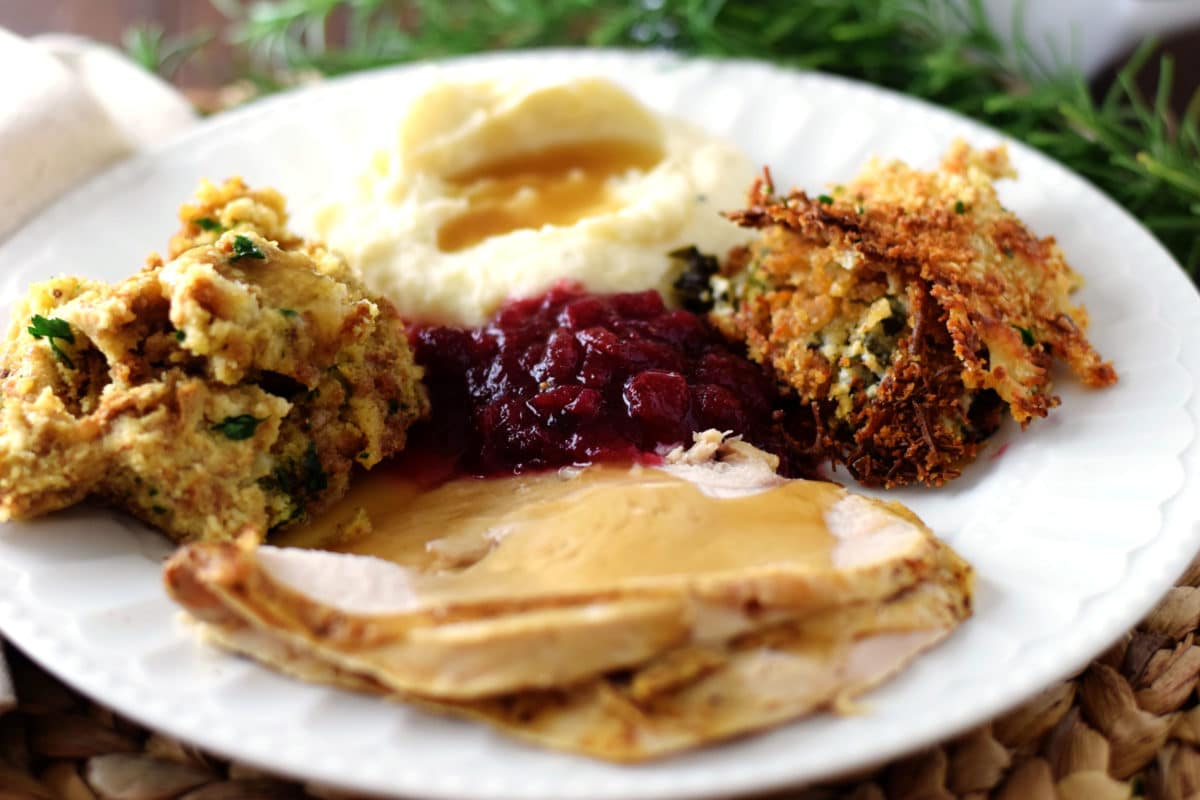 ---
Holiday Recipe Favorites!
Want to stay connected and know when we have fresh recipes coming from our kitchen?

Facebook | Instagram | Pinterest | Twitter | Google +
Get Free Recipes from Soulfully Made delivered right to your inbox!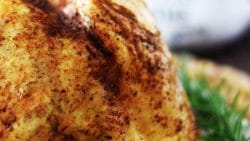 Instant Pot Turkey Breast
This easy INSTANT POT TURKEY BREAST is made in a flash and the end result is the juiciest, melt in your mouth Turkey ever!
Ingredients
6 to 7

pound

Turkey Breast

(I used Butterball whole bone in breast)

1 1/2

cups

Chicken or Turkey Stock

1/2

cup

white wine

(Optional)

1

sweet onion, roughly cut

4

stalks

celery, roughly cut

1

stick

butter, softened
Spice Mix
1/2

tbsp

salt

1

tsp

seasoning salt

1/2

tsp

ground black pepper

1/2

tsp

poultry seasoning

1/2

tsp

garlic powder

1/2

tsp

paprika

1/4 to 1/2

tsp

ground red pepper

1/2

tsp

dried basil

1/2

tsp

dried parsley
Instructions
Remove gravy packet or anything from inside turkey cavity. Rinse and Pat dry with paper towels.

Add stock and wine into Instant Pot. Put in trivet that came with instant pot.

In a bowl mix Spices. Take 1/2 of butter and rub on top of turkey skin. Using fingers carefully loosen skin from the turkey. Rub remaining butter and half of spices under skin. Sprinkle remaining spices onto top of buttered skin.

Put vegetables inside cavity and carefully place turkey into Instant Pot breast side up.

Close lid, make sure pressure valve is closed and set pressure cooker to manual high pressure for 30 to 35 minutes. Let pressure release naturally for 10 minutes. Then turn the valve to open and let pressure quick release.
Recipe Notes
Make sure to check with turkey an instant read thermometer and it should be 165 degrees. If it isn't, replace lid and cook a few more minutes.
If you want a really crispy skin you can place on a baking sheet and put under broiler, be make sure to keep and eye on it.
If you are using a single breast, put veggies in the bottom, underneath the breast.
PIN IT