Pistachio Wedding Cookies are soft, buttery cookies that are a little sweet, a little salty, and a whole lot of deliciousness. These melt-in-your-mouth good cookies just might have you reaching into that cookie jar often this Holiday Season.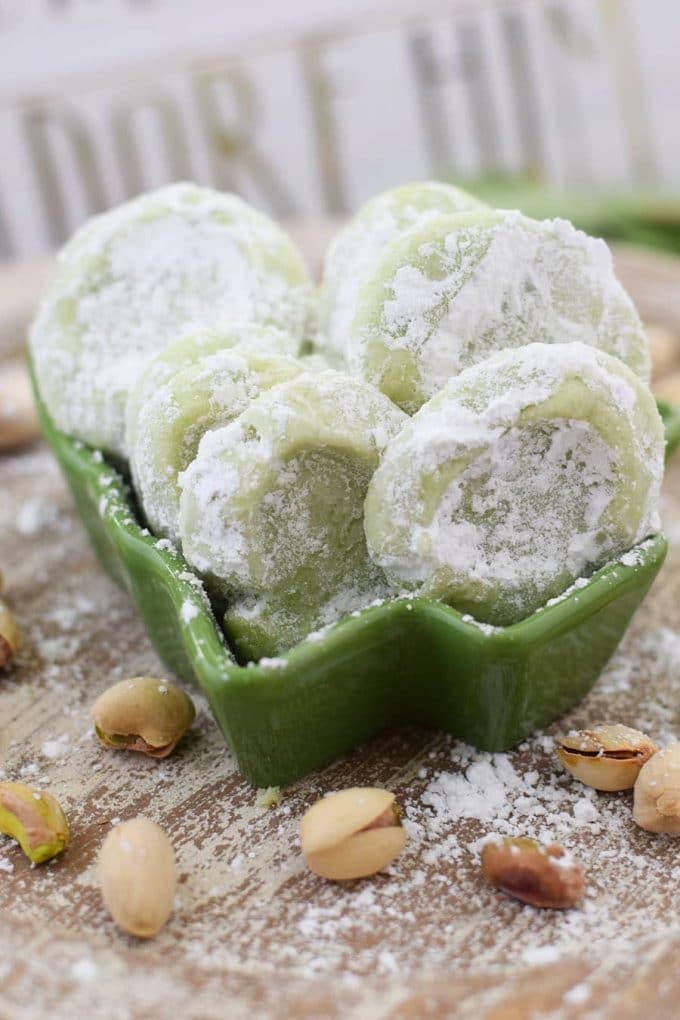 *Soulfully Made is a participant in the Amazon Services LLC Associates Program, an affiliate advertising program. Please note: This post may contain affiliate links to products I use and love. I earn a small commission, at no extra cost to you, to help with blog expenses when you make a purchase through an affiliate link. Thank you for your support!
It's December and it's time to talk Christmas Cookies! This time of year you will find me in the kitchen whipping up batches of cookies for annual Christmas cookie exchanges! I usually have 2 or 3 I attend every year. What about you? Do you host or attend any during the Holiday Season?
I find they are always festive and so much fun! A time filled with friends, laughter, and a big dose of Christmas Spirit!
These cookies are a cross between a shortbread and a traditional wedding cookie. The addition of the pudding mix makes them melt-in-your-mouth y'all! And this velvety texture bakes up the PERFECT cookie in my book!
Not to mention, they are so beautiful covered in confectioners (for you refined friends out there) sugar. Here in the south we affectionately call it Powdered Sugar! And hey, you know it's winter and I need some snow in my life here in Florida! A a little dustin' with this and you have one delicious sweet treat!
Pistachio Wedding Cookies are perfect to take along this year to your Cookie Exchange, Holiday Party or to leave out for SANTA.
How to Make Pistachio Wedding Cookies
First cream your butter until nice and smooth. Add in the powdered sugar and mix until fluffy! Then add in vanilla until combined.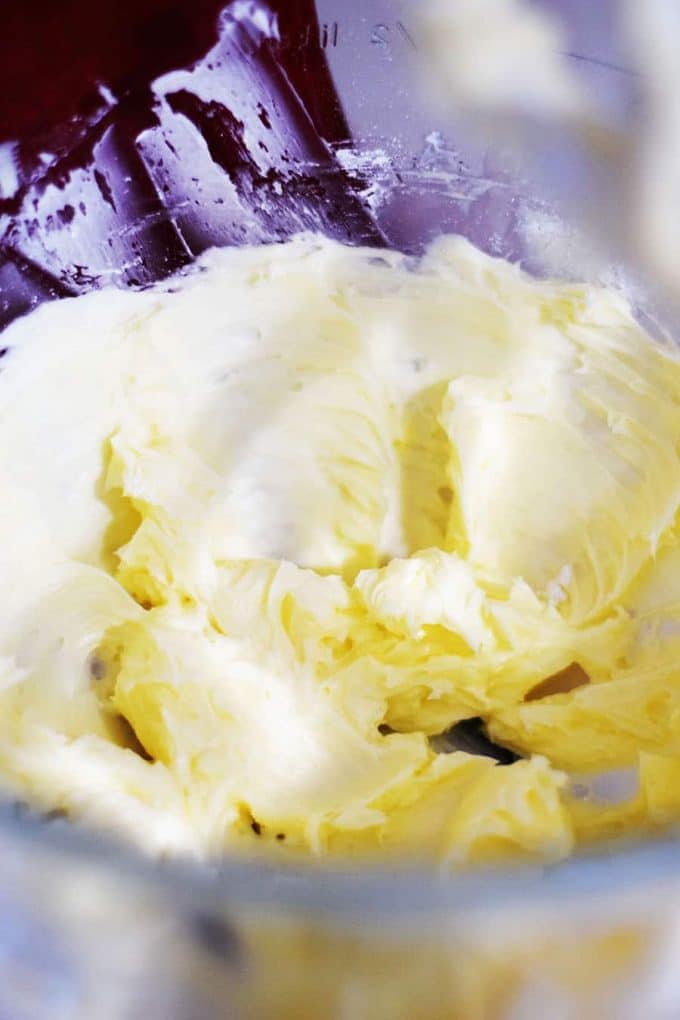 Meanwhile, in a separate bowl mix together the flour and pudding mix. Then gradually add into butter and sugar. Mix until combined! I used my stand mixer, but if you don't have one use your hand mixer. Or a little elbow grease works wonders too!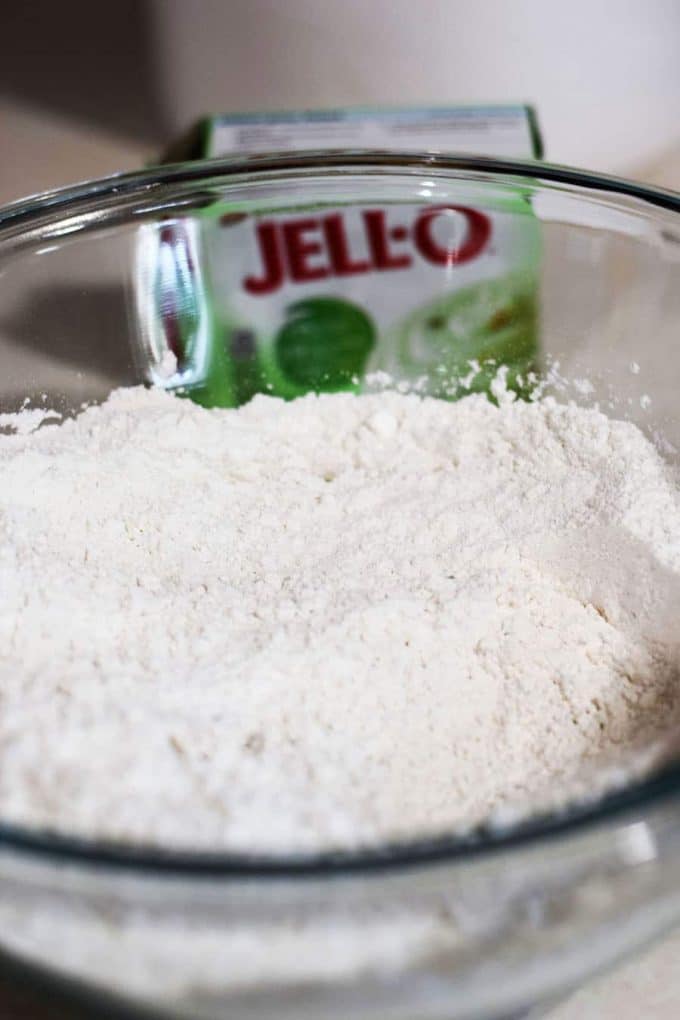 Once mixed, pour onto wax paper and make a dough ball. Wrap and refrigerate for an hour.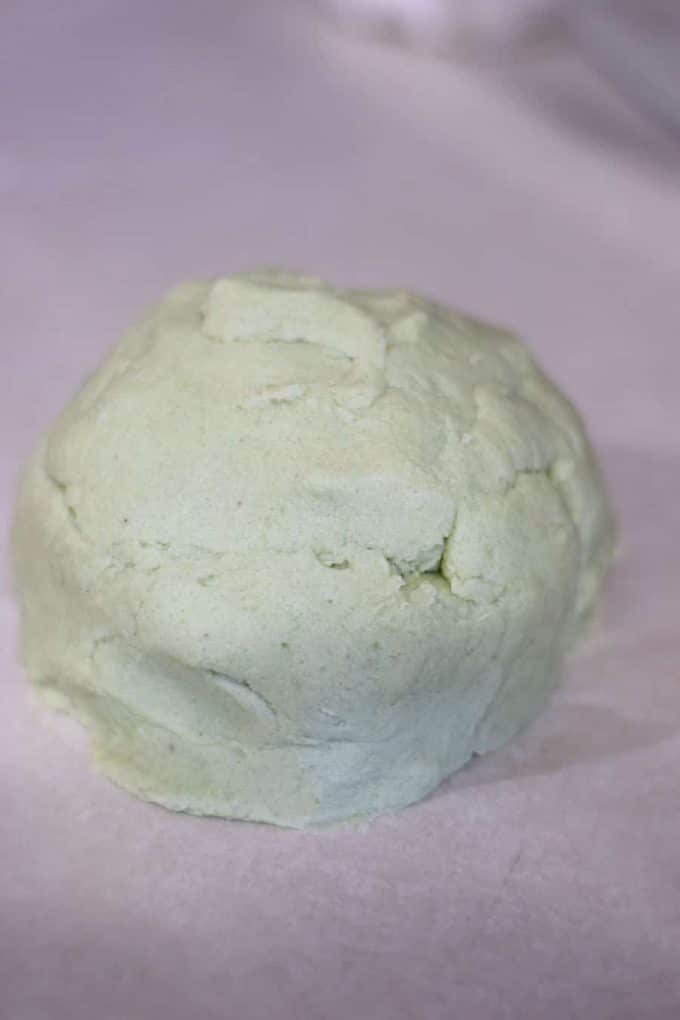 Remove from fridge and use a measuring teaspoon to make a ball. Then press down slightly with the back of the measuring spoon. I like these cookies a little more flat like a cookie rather than a ball.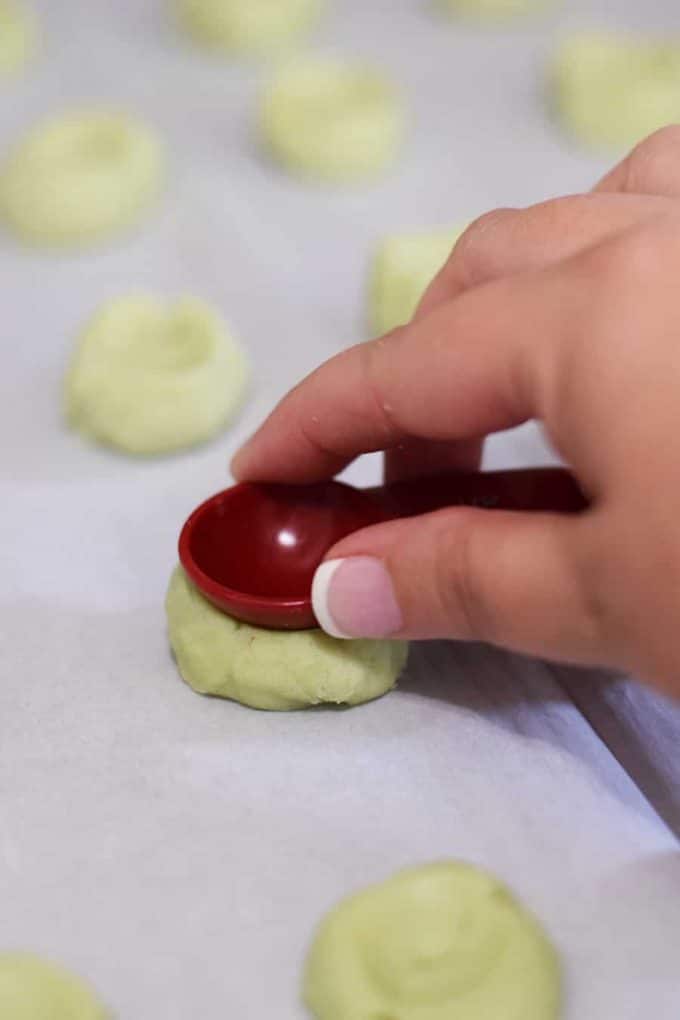 Bake for 6 to 9 minutes on 350 degrees! Remove from oven and let cool down for about 5 minutes or so. Roll in powdered sugar and let them completely cool on baking rack. Then store in air tight container. If they last long enough to store 😉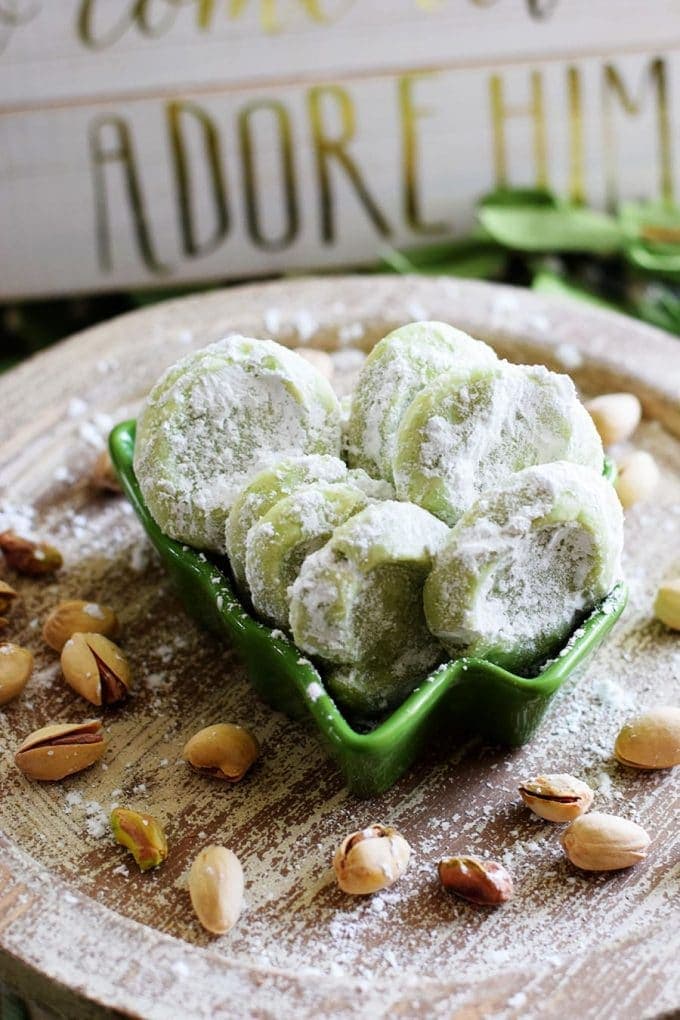 A few items you may need for Pistachio Wedding Cookies
Enjoy, Pin and Share this with your friends! They will love you for life!

Christmas Cookie Recipes
You can also find this on Weekend Potluck and Meal Plan Monday!
My fellow foodie friends are sharing fabulous Christmas Cookies all week long! SO come back everyday to see all the fabulous recipes we are sharing!