Mississippi Pot Roast, a new southern classic, is pure comfort on a plate. Packed with a rich, hearty flavor that is slow cooked to perfection.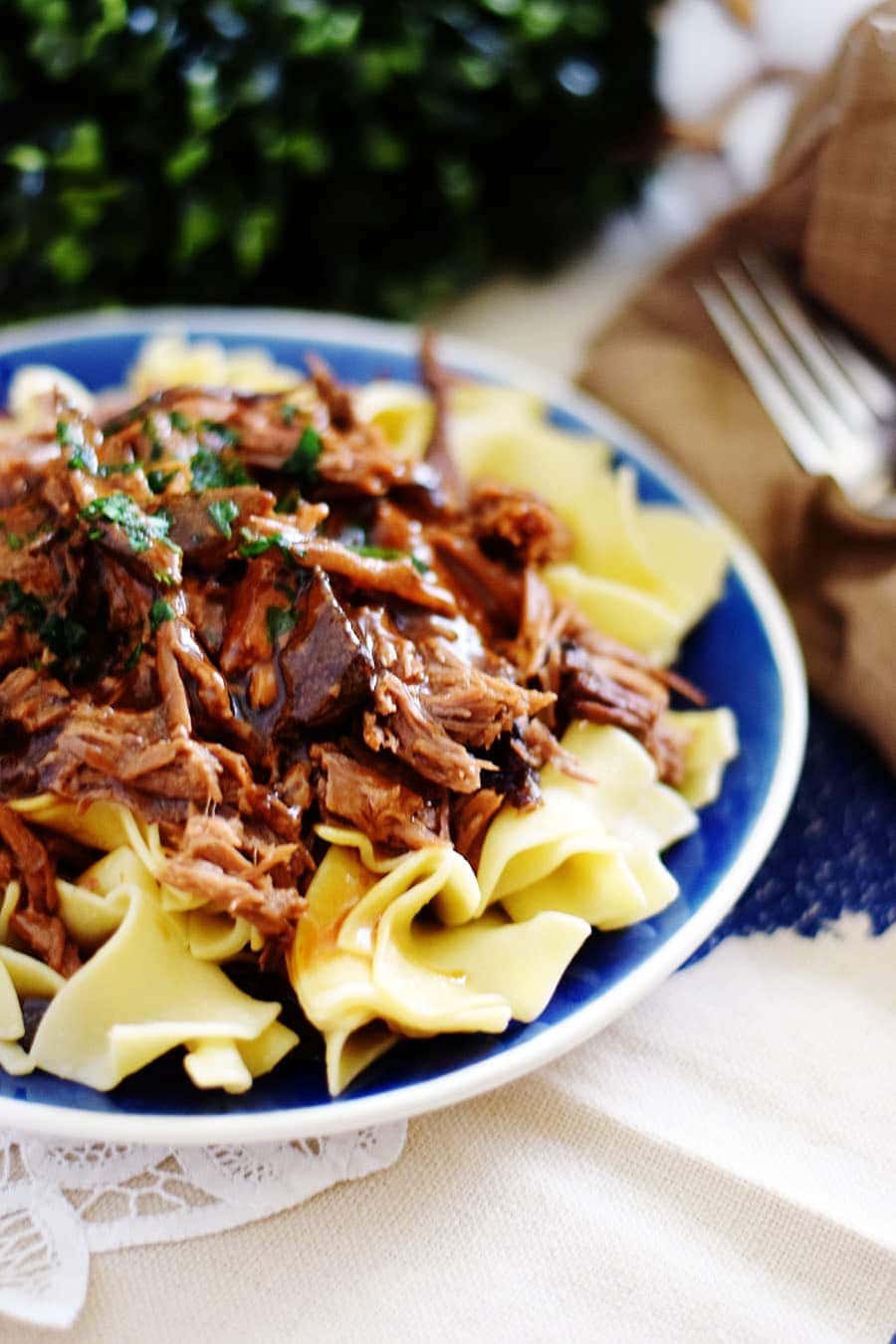 I originally found this recipe a few years ago on Pinterest, but through a little research have found that its original author is a brilliant lady named Robin Chapmin. As the story goes her aunt gave her a recipe for pot roast made with italian dressing and she swapped it out with ranch to make it a little milder.
This is so true of recipes, we  pass them along and adapt them a bit to suit our family's tastes. Well, I am so glad Ms. Chapman created this magnificant combination, because it sure is a family favorite at my house.
So many people have asked me if I made a Mississippi Roast through texts, emails and messages. They say "you just gotta get one up on the blog, please"! So here it is my friends!
I am using a litttle different cut of meat on this on, because I have plans to make a Debris Gravy Fry recipe with this (coming soon). Most people make this with a chuck roast and I have too. It is so amazing with that cut as well. To me the Rump Roast just had a deeper flavor and the texture I wanted for the fries.
I am so glad I tried it on this cut! AMAZING!! Now as you will see in the pictures below, it was a bit of a challenge keeping everything from sliding off this cut. So just don't look at that mess! Do you ever make a mess cooking like I do?? UGH!
Well, I have to say that mess didn't matter in the slow cooker because it all just blends together and cooks to perfection.
Simplicity is also what makes this one wonderful. Just a few incgredients = Easy and Flavor Galore!
What you need for Slow Cooker Mississippi Pot Roast Beef
3 to 5 pound Rump or Chuck Roast
Package of Ranch Dressing (I buy the bottle of it, we may use this way too much)
Package of Au Jus
1 Stick Butter, salted
Pepperoncinis
How to make Crock Pot Mississippi Roast Beef
Place your roast in the crock pot (slow cooker) and pour on packages of seasonings. It doesn't matter the order! Place stick of butter on top and arrange pepperoncinis around the butter.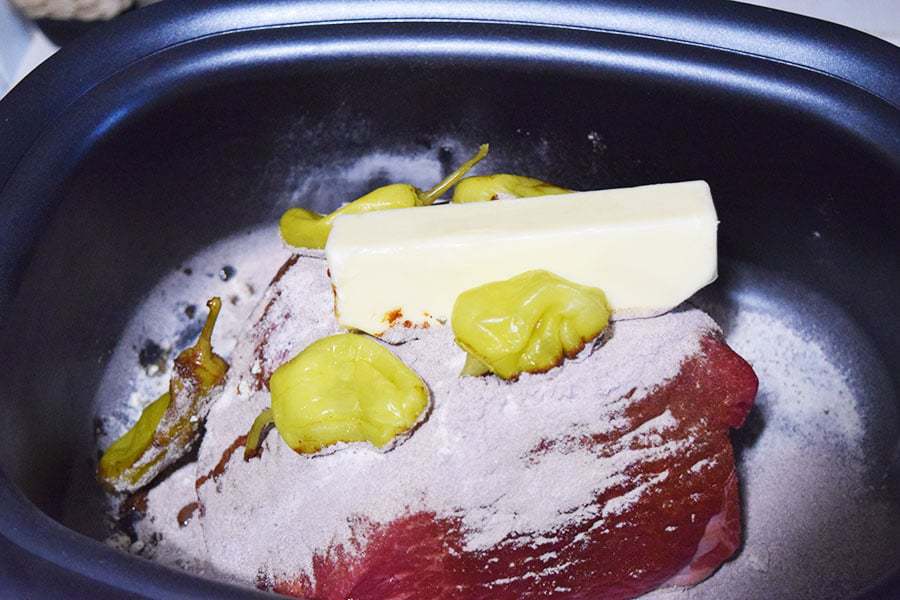 See what a big mess I made. It doesn't do that on a flatter chuck roast 😉
Put the lid on and cook on low all day - 8 hours!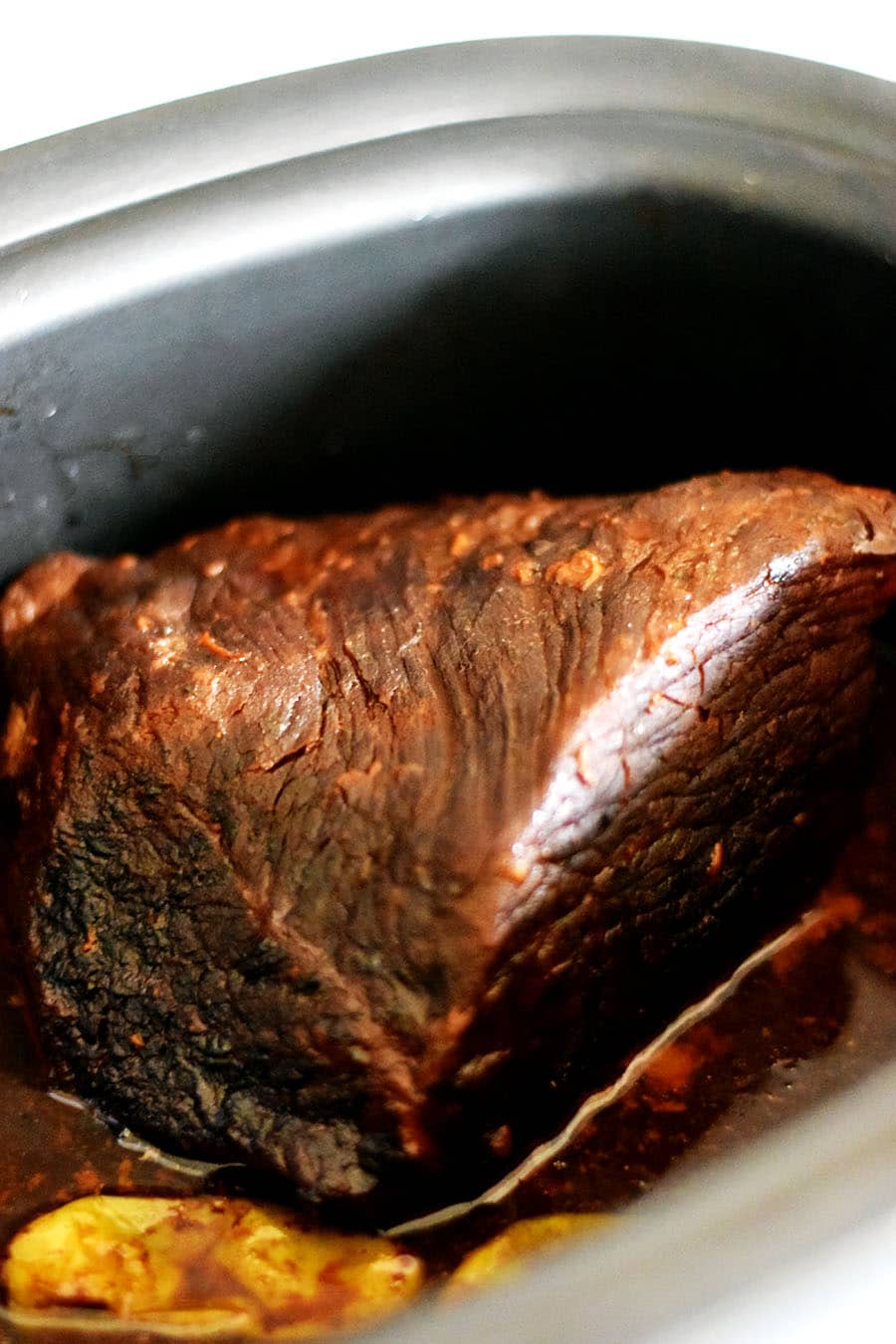 Isn't this magnificent! All that rich beautiful flavor and you just dumped it all in the slow cooker!
Shred or slice and serve with mashed potatoes, rice or egg noddles!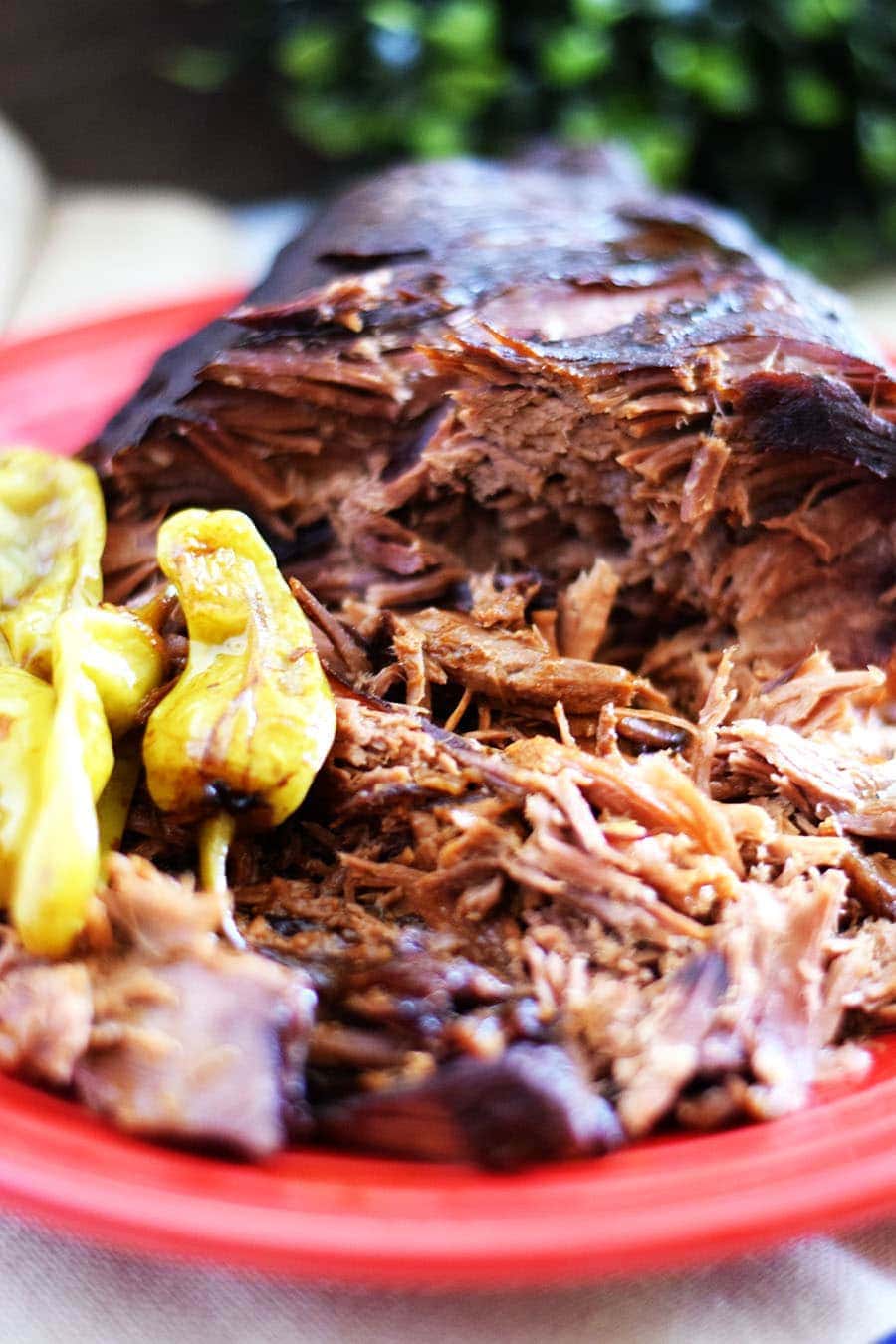 A little note about those peppers! They just give this roast a little zing. I usually use about 5, but you can add more for a little more kick !
Come on over and join me on our Social Channels!
It's lots of food and fun!

Facebook | Instagram | Pinterest | Twitter | Google +
Get Free Recipes from Soulfully Made delivered right to your inbox!
Click Here to Subscribe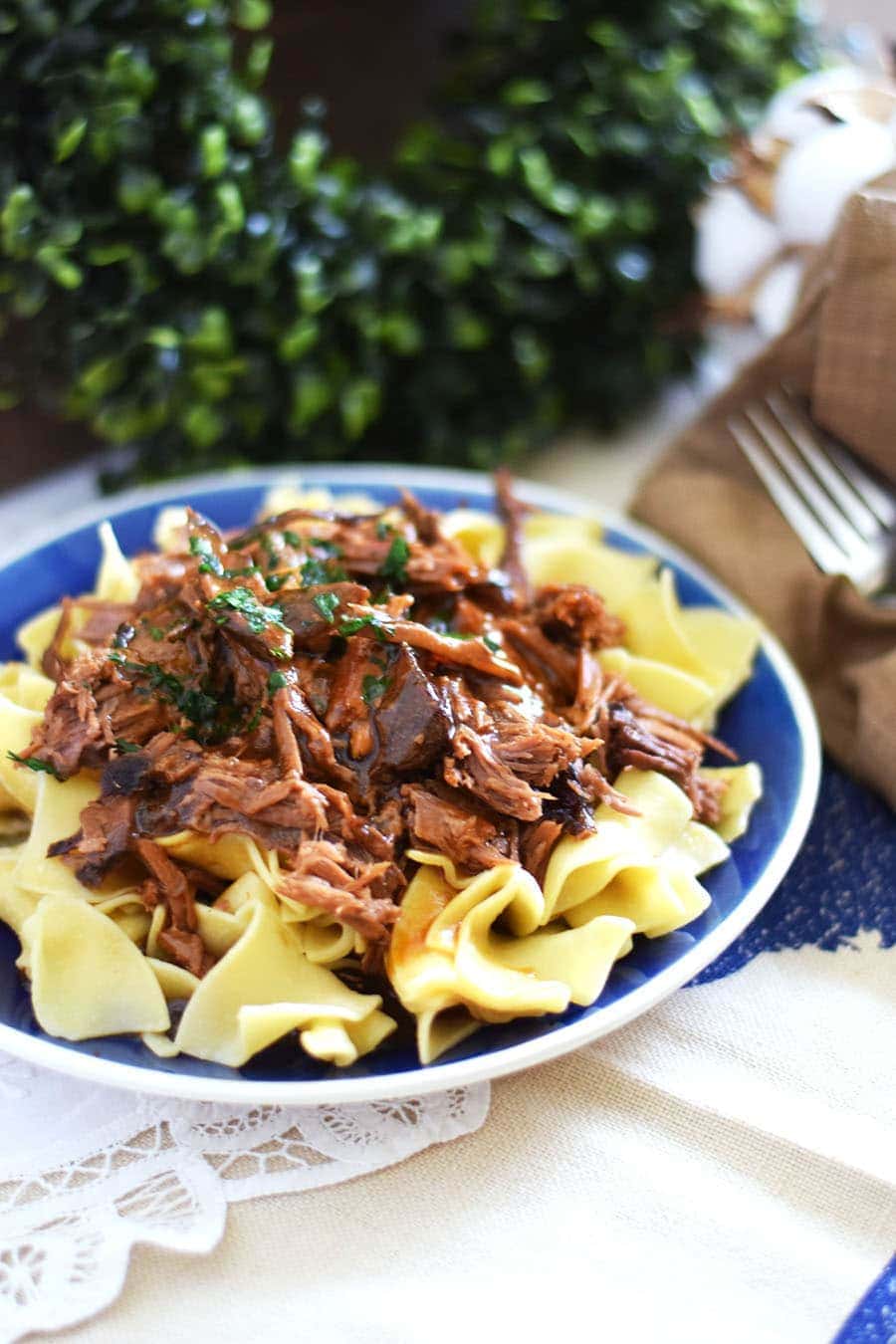 Please Pin Mississippi Pot Roast Beef & Share with Friends

You can also find this on one of my favorite link ups Weekend Potluck and Meal Plan Monday!