Let's put a little spice in Back to School Lunches. These Lunch Box Walking Tacos are a fiesta waiting to happen at the lunch table. Are your kids (or maybe even you) crying NO to boring sandwiches? This is the perfect way to keep away the sandwich blues!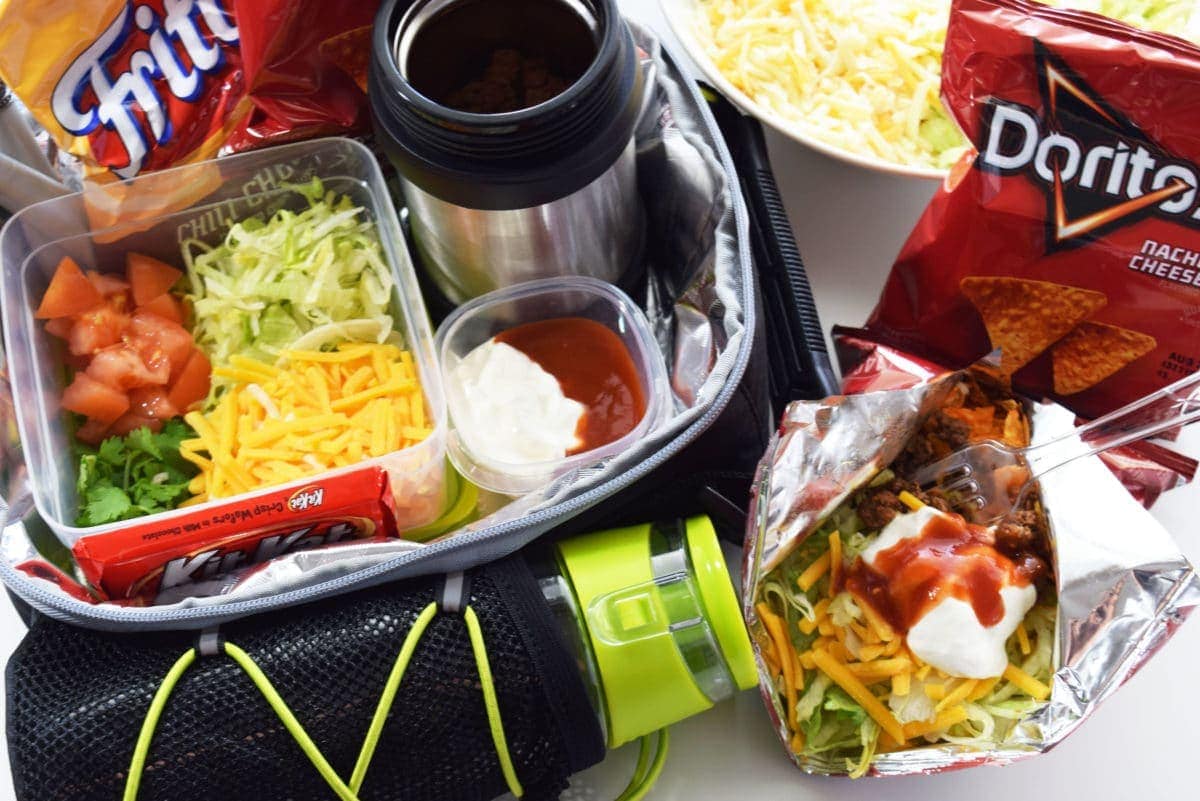 *Soulfully Made is a participant in the Amazon Services LLC Associates Program, an affiliate advertising program. Please note: This post may contain affiliate links to products I use and love. I earn a small commission, at no extra cost to you, to help with blog expenses when you make a purchase through an affiliate link. Thank you for your support!
This week along with my Sunday Supper friends we are bringing you Hot Lunch Ideas for Back to School! I don't know about your kids, but my son really does not care for your typical PB & J or Ham Sandwich every day in his lunch box! So, these great recipes come at the perfect time help to ward off the complaining! Can you hear it "not this chicken sandwich again"?
Don't have kids at home, then pack this lunch for yourself. These are a fun way to change things up a bit for you too! Shoot they are great to eat at home as well!
Does your family love Tacos as much as mine does? We do these Walking Tacos every few weeks! So why not make them for school lunch! They are also perfect for parties and feeding a crowd. Helps with cleanup! NO PLATES REQUIRED - Yay!
What you need for these Walking Tacos
favorite taco toppings
1 pound lean ground beef
individual bags of Doritos or Fritos
a little garlic salt
taco seasoning
water
How it's Made
In a skillet over medium high heat, cook one pound of lean ground beef, sprinkle on a little garlic salt (In case you are new here, I use garlic salt on everything) or salt to taste. If necessary, drain fat off meat. Then add the taco seasoning packet and ⅔ cups of water. Let simmer until thickened.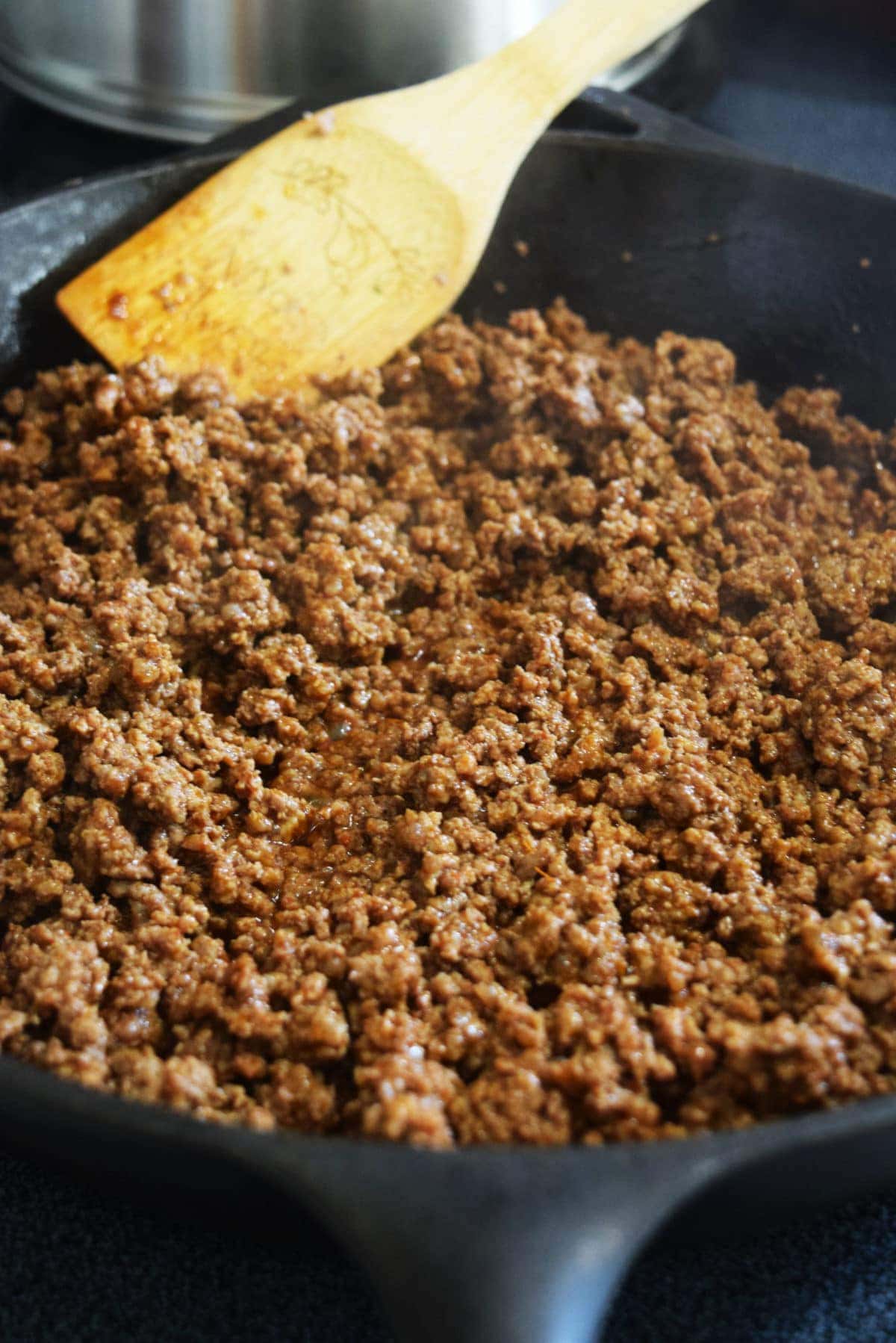 Now for your favorite toppings. Which ones do you love? At my house for these (non authentic tacos) we usually have cheddar or Mexican cheese blend, lettuce, tomatoes, cilantro, sour cream and taco sauce.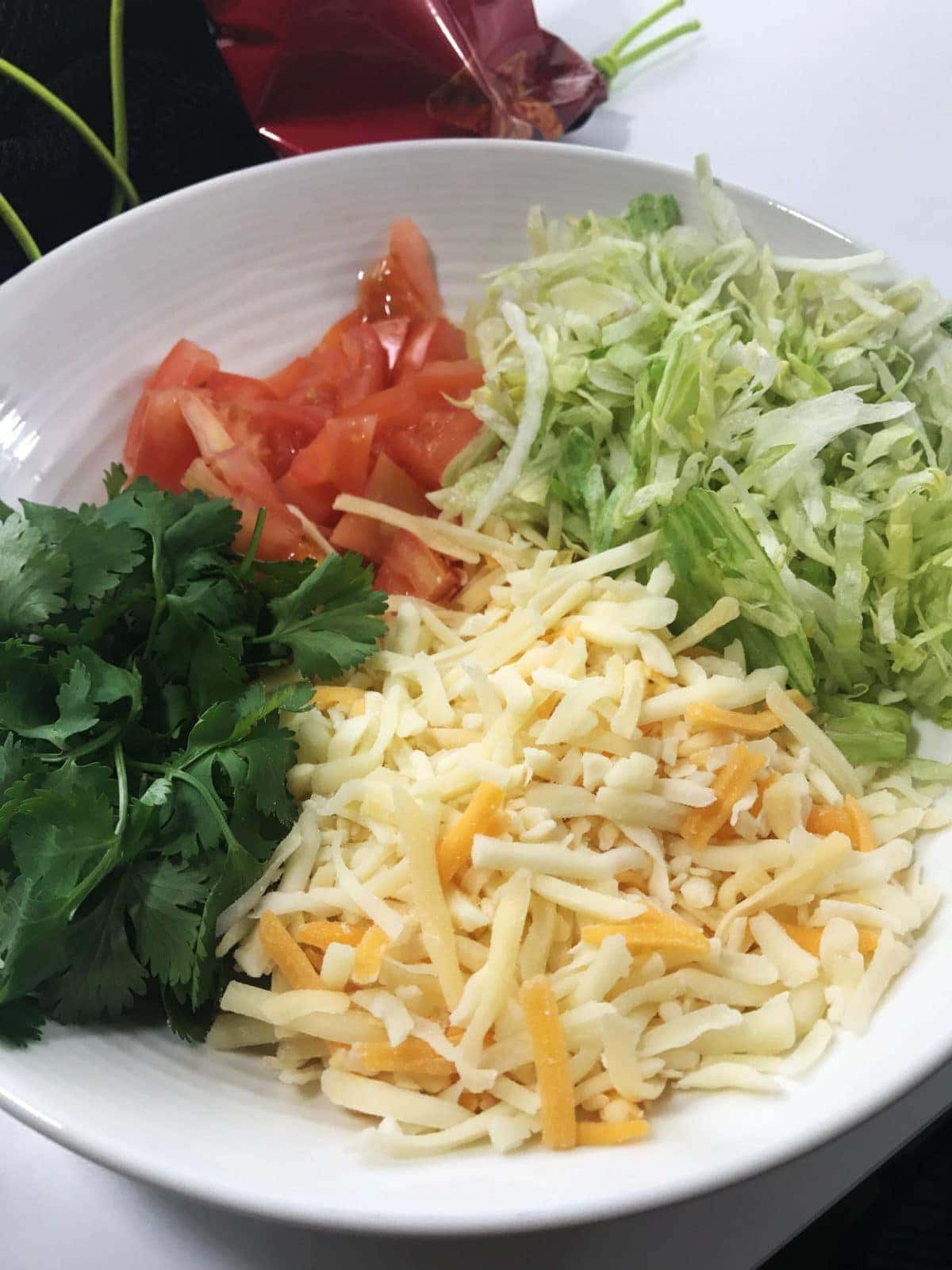 Next you need a individual size bag of Doritos or Frito's. We usually go with Doritos , use what ya'll love! Grab a container or two for your toppings and a thermos to keep the meat warm. Pack it all in a lunch box and you will have a very happy kiddo!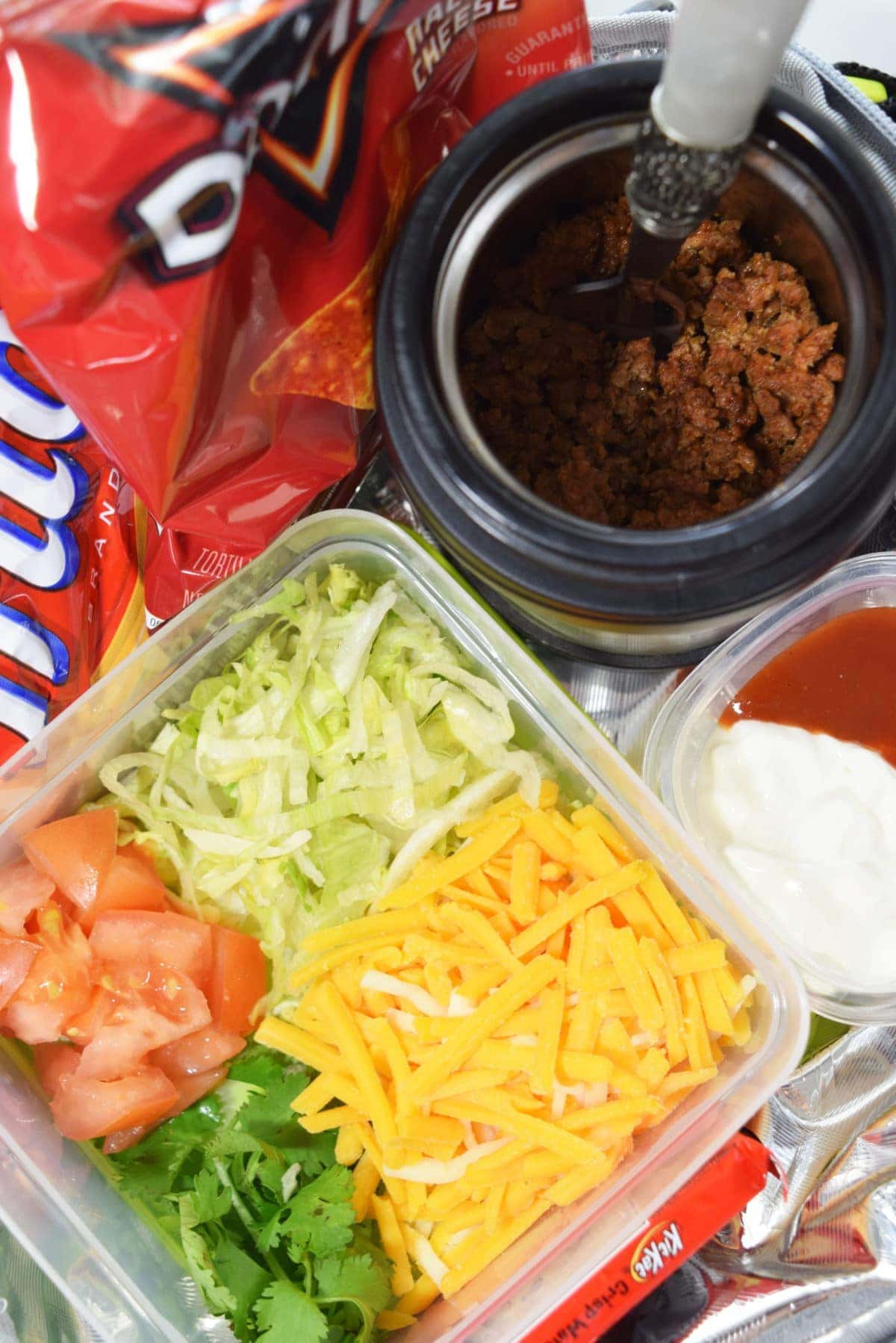 Did I mention Drew is a senior in high school this year and he is my baby! Let me cry a minute and then I will be back! Okay pity party over! In all seriousness, this is going to be a fantastically fun year making lots of memories!
So maybe I will spoil him a little with wonderfully delicious lunches! It's my last year packing lunch! I am crying again!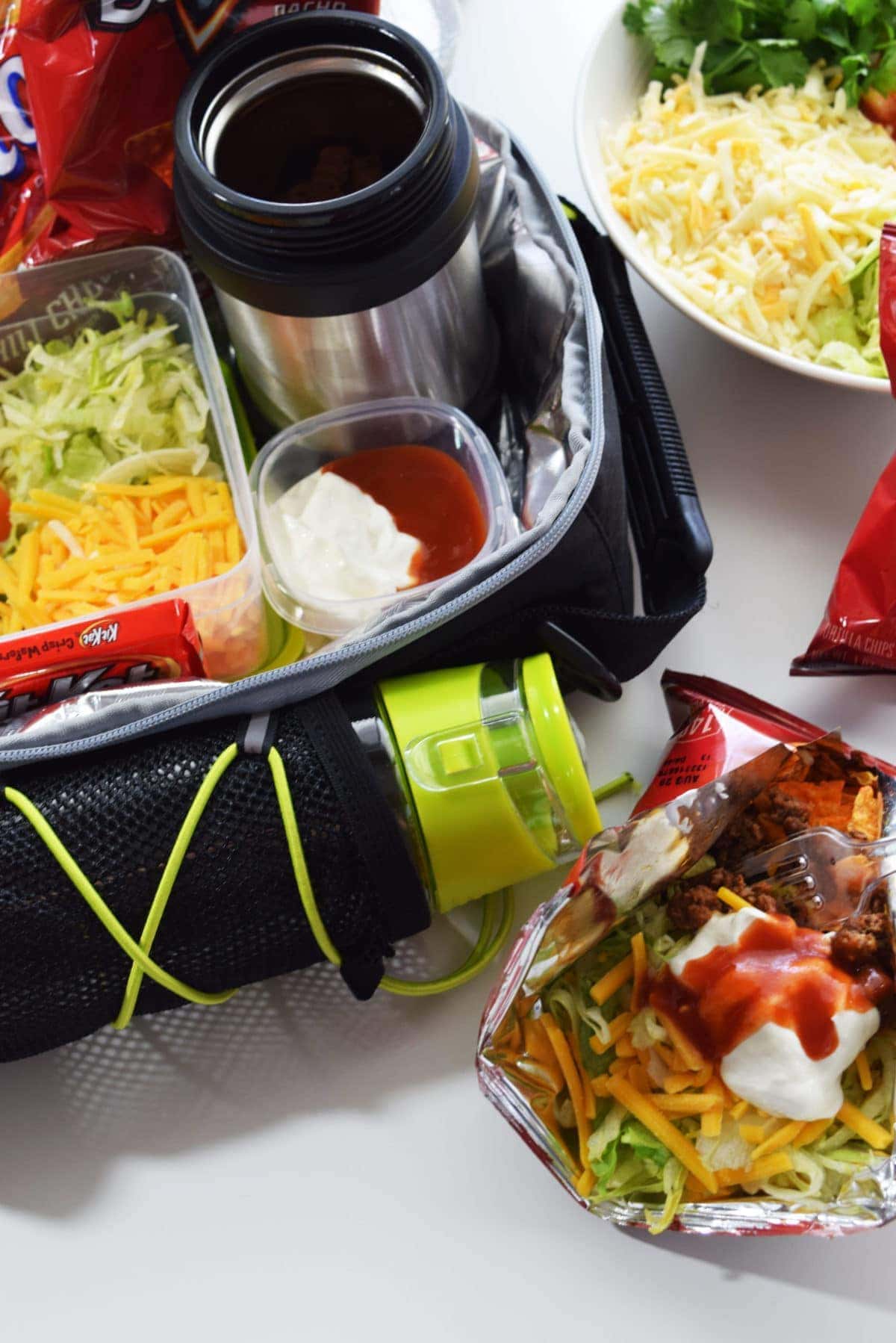 ---
I am so glad you are here! Let's be social - come on over and join in all the fun!
Facebook | Instagram | Pinterest | Twitter | Google +
Get Free Recipes from Soulfully Made delivered right to your inbox Click Here to Subscribe.
---

Other Recipes you may Love
Sharing this with two of my favorite link up at Weekend Pot Luck and Meal Plan Monday! Go take a look at all the wonderful recipes!