Easy Stovetop Chicken and Rice is a simple go-to chicken dinner that is flavorful and only uses one pan! It a super quick dinner and one the whole family loves! On the table in minutes and the perfect weeknight dinner solution!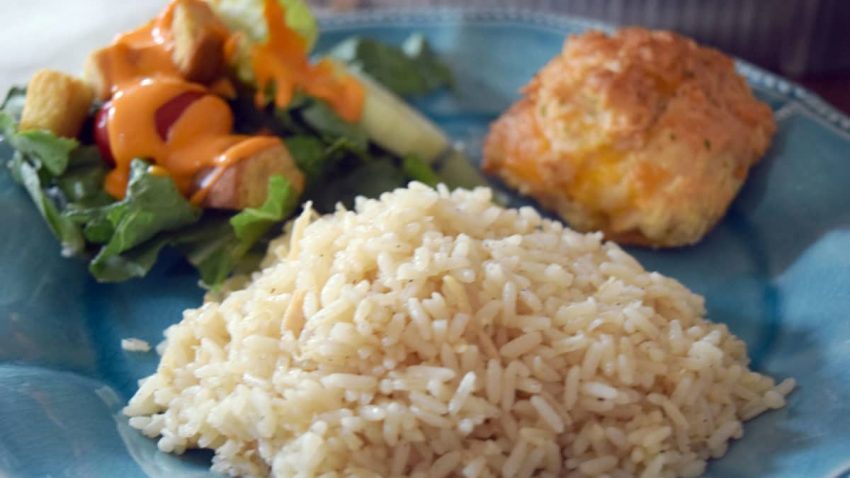 Want something quick for dinner?  Head to your pantry and fridge for a few staple items and you can make this delicious Boil "Out of the Bag" Chicken and Rice!
One day I needed something very quick for dinner and didn't have time to cook chicken and I had not bought a rotisserie that week. I can hear you all gasp! Very poor planning, I know!! Thus, this Boil "Out of the Bag" Chicken and Rice recipe was born.
Boil in a Bag Rice is always in my cupboard! DO you have this too?? It's such a convenient way to make rice quick!
I've gotta say that usually canned chicken just is not that appealing to me. Not really even sure why I had this in my pantry. Maybe have made a chicken salad (with lots of mayo and stuff to make it good) a time or two in a pinch. Really, I am not trying to talk you out of this! This dish is truly deliciously good!
Again, I say this dish is darn good for canned chicken and if you don't tell anyone, I bet you can fool them. Can I also say how very easy on the wallet this is?? Right now with all this back to school shopping , my youngest is a senior in high school (whew what a year) and putting another kid through college, I need economical! Can anyone out there relate???
And if all your chicks have flown the nest, well, who doesn't love a meal that is cheap, easy and really tasty?? I say this is a win for a weeknight meal!
Here's What you Need
I keep all of these in my pantry and fridge for an easy go to meal!
Chunk White Chicken, Canned
Chicken Broth
Boil in Bag Rice
Sea Salt
Pepper
Butter
Garlic Salt (Not pictured - you know me it's like the air I breath - so I forgot to put in pic)
Those garbanzo beans peeking out in the back are for a pot of Spanish Bean Soup! I am taking to my Sister (she just had a beautiful baby girl), Brother in law at his request and my nephew this week!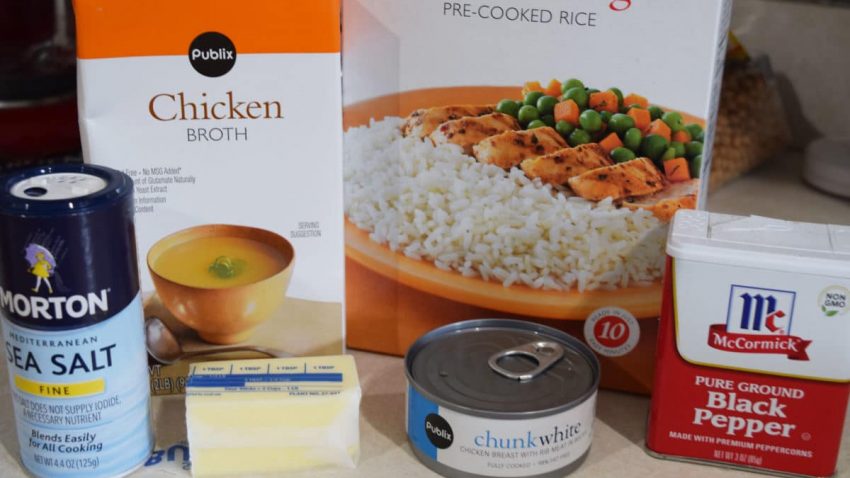 In a heavy bottom pot over high heat add in chicken (I use a small can, but if you like more chicken use a large sized can) and smoosh with a fork. Smoosh is a real word right??
Pour in rice (yes cut the bag open and pour it in), chicken broth, salt, pepper, butter and a sprinkle of garlic salt. Bring to a boil. Cover and reduce to medium low to simmer for 20 minutes.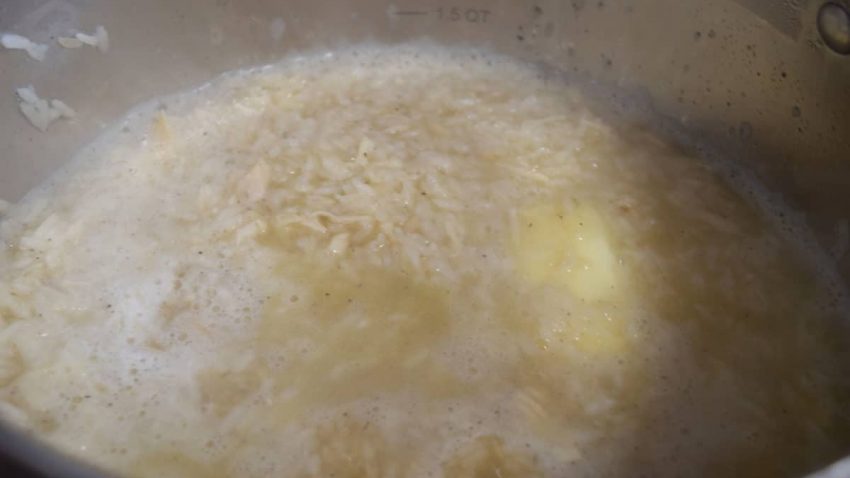 Fluff with a fork and serve. This one is really easy but really does taste delicious ya'll!!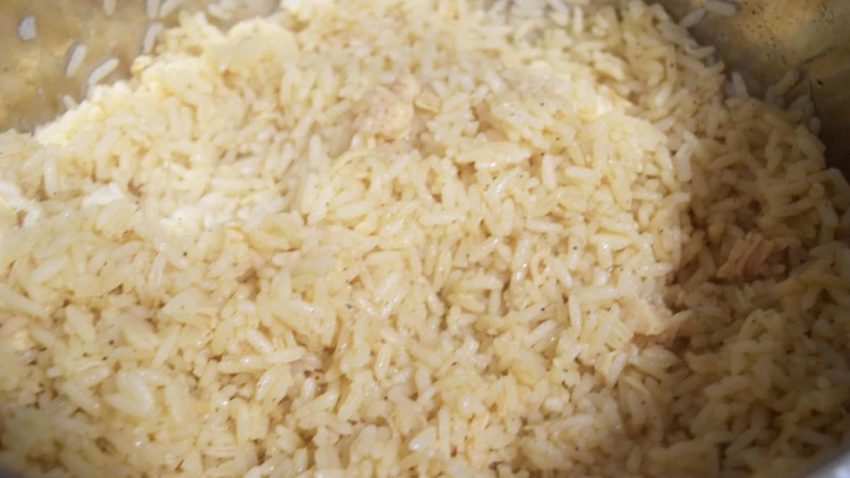 Serve it with something simple like a green salad, or Instant Pot Green Beans! I made some Red Lobster type biscuits. Keep checking back I will have those on the blog soon! Oh so Yummy too!