Easy Instant Pot Beef Barbacoa is smoky and a little spicy beef cooked with chipotle peppers to the most tender mouth watering deliciousness. Only 5 Ingredients made in the Pressure Cooker or in a Slow Cooker and will be ready for a family pleasing meal with little effort and lots of flavor!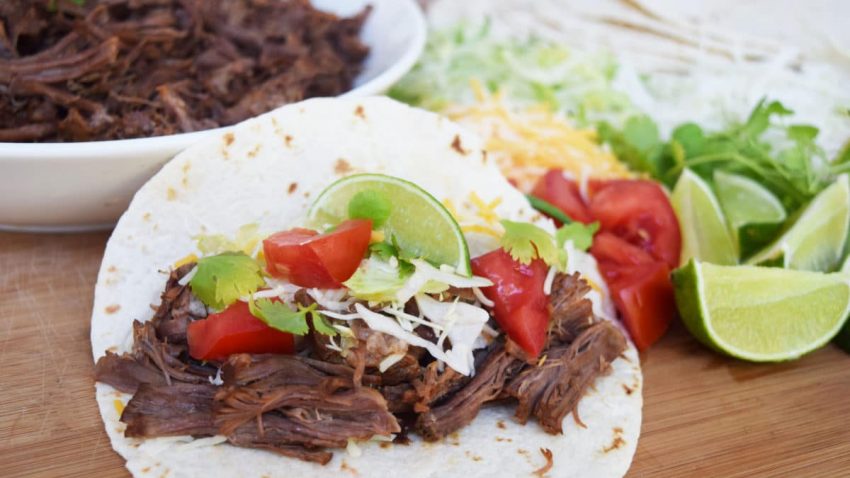 Those Chipotle Peppers in all the gloriousness of the adobo sauce. It's smoky and spicy and oh so scrumptious! I mean my mouth is watering just thinking about it. And all this goodness you can make at home and let me tell you it is AMAZING! Did I already say that? No need to go out to have this meal!
Putting this in the slow cooker (cook times included in recipe instructions) and coming home to an easy and delicious dinner is always a Hallelujah moment, but there also are those days you just didn't really prepare. You dash by the grocery store on the way home and see this hunk of a chuck roast staring at you, YES you just must have it! Head home and get it in the Instant Pot and you have it ready in an hour and a half.
5 Ingredients Needed for Perfect EASY Beef Barbacoa
Chuck Roast
Garlic Salt
Chipotle Peppers in Adobo Sauce
Beef Broth
Bay Leave
3 Simple Steps to Make Easy Instant Pot Beef Barbacoa
Step 1. Really there is not much work. Turn that IP on sauté feature and sear that HUNK after your sprinkle it good with garlic salt!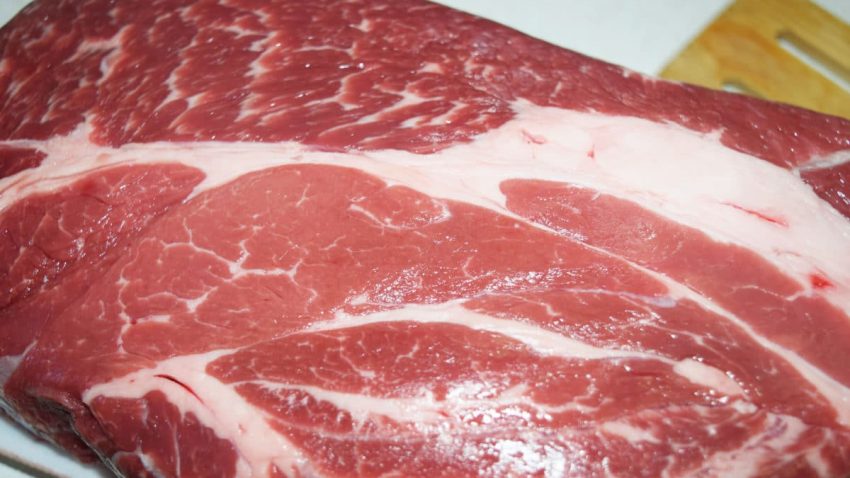 Step 2. Pour in a can of Chipotle Peppers in Adobo sauce! Oh, what a spicy little dream in a can!
NOTE: You can pulse them in the blender, if desired, if you prefer a smoother sauce. Finding a nice chunk of pepper makes me smile, but you may like it nice and smooth! I do not find it necessary. Whichever tickles your fancy friends! It's so delicious either way! We want to keep everyone soulfully happy!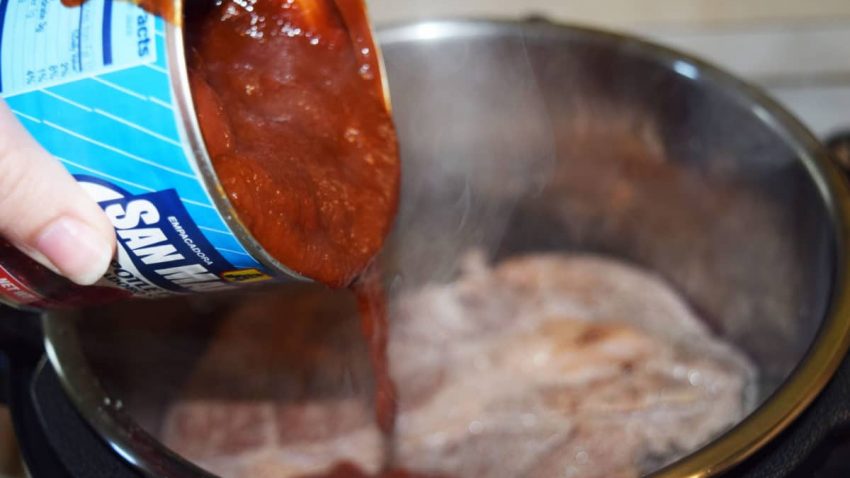 Step 3. Then surround it with a cup of beef broth and toss in 3 bay leaves. You are all set. SET IP to manual setting on high pressure for 70 minutes!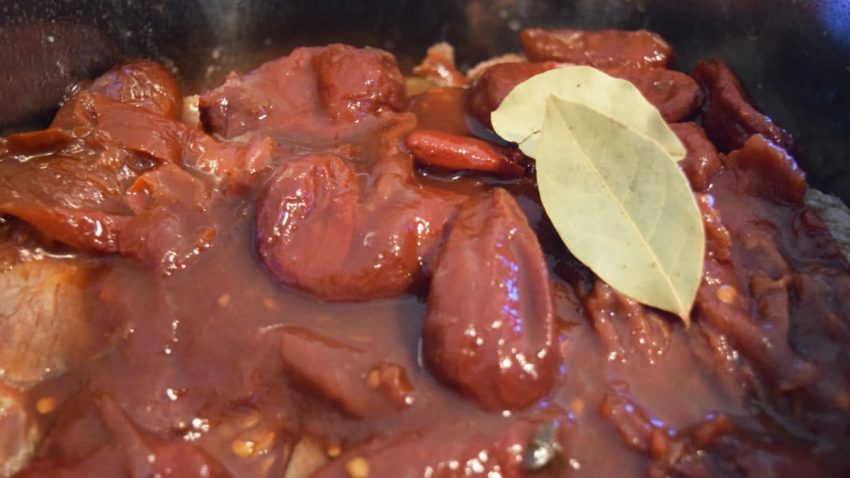 Slow Cooker Secret for Easy Beef Barbacoa
If you were good and planned today, you can sear this roast in a skillet and transfer to your slow cooker. Set it on high for 6 hours or low for 8. Or a little more won't hurt it a bit! Dinner is done when you get home.
Just a little secret, as long as you don't tell anyone! If you don't want to take the time to sear this, no one will know the difference and it will be just fine! I have made a many of roasts that I just threw in the crock pot frozen. Cook it an hour or two more and no one knew of my sinfulness 😉
Pull that hunk of meat out and shred with two forks! Return it to the slow cooker in some of the juices. You are ready to serve it! This goes perfectly with your favorite tortillas, crunchy, soft, corn, or flour. Want to leave off the "BREAD" this makes a FABULOUS Barbacoa Bowl! YUM!
It's the perfect weekday meal or great to serve for a party. Set up a bar of toppings and it stays nice and warm in the slow cooker! Your guests will kiss you!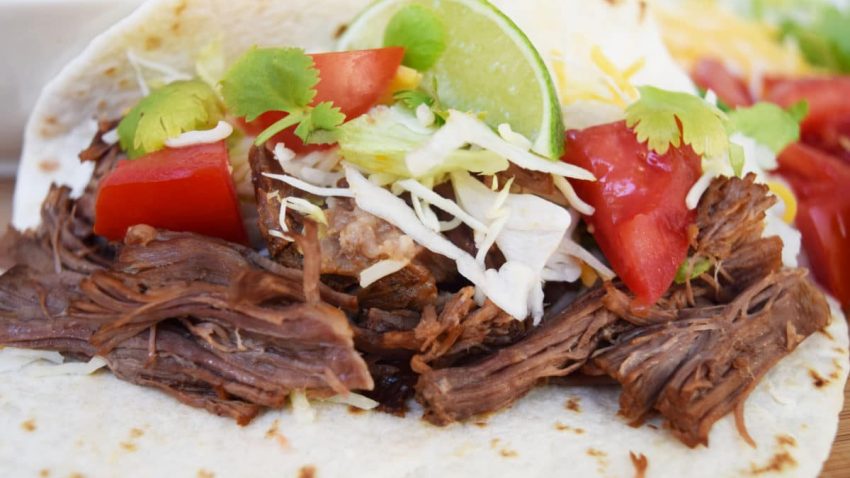 Ya'll just gotta make this one! If you do make sure to come back and tell me what you think! I'd love to connect with you and want you to be part of our Soulfully Made Family! My hope is you feel that great big hug straight from my home to yours when you create these dishes.

Other Instant Pot Recipes you May Enjoy
Caring is sharing! If you would like to support Soulfully Made, please share this recipe on Social Media, so that I can continue to bring you more wonderful recipes!