Easy Creamed Hamburger Gravy is an old fashioned classic dish made of ground beef, creamy milk, a few staple pantry items, and lots of love. This is a stick to your ribs kind of meal that is sure to fill you up and bring comfort to your soul.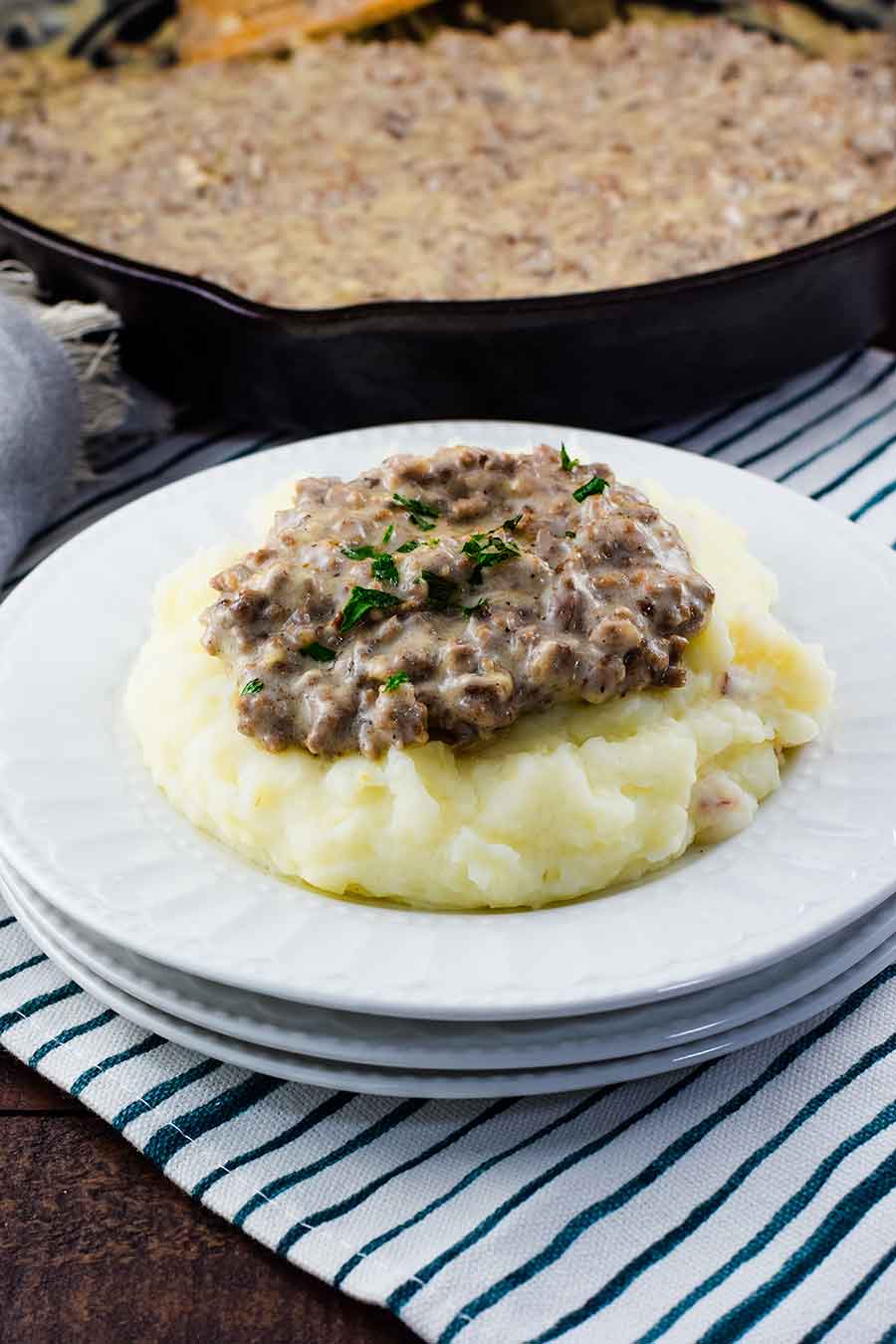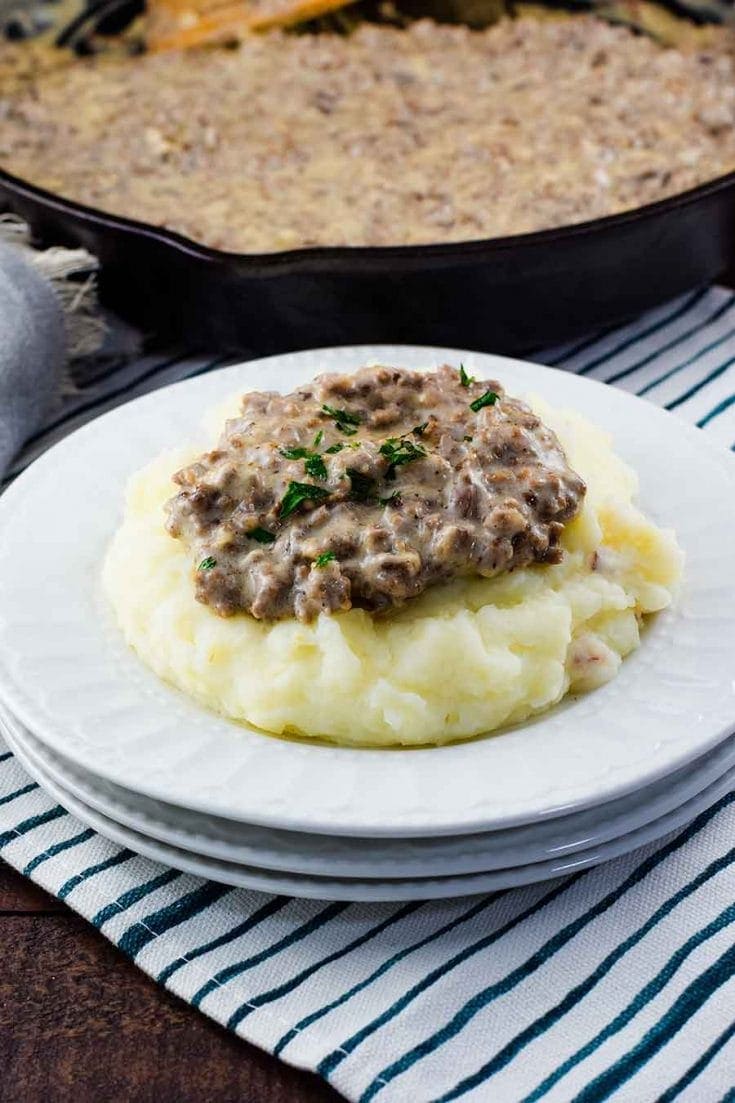 This is the kind of meal I can imagine my granny making on one of those busy days when she needed to get something on the table to feed all her 7 kids on a budget. And hey we still have those days nowadays too. We also have days we just want this one because it tastes amazing and is ready in 20 minutes. I realized when I made this last night I had never put this recipe on the blog.
I was talking with my daughter who is in college last night. She called me for an easy, budget friendly recipe and it just so happened I was making one. So here it is Bri - up on the blog to share with you and all my friends!
It's comfort food and tastes really great too. Although we wouldn't eat this every day, because honestly it is a bit of an indulgence, but so worth it once in a while.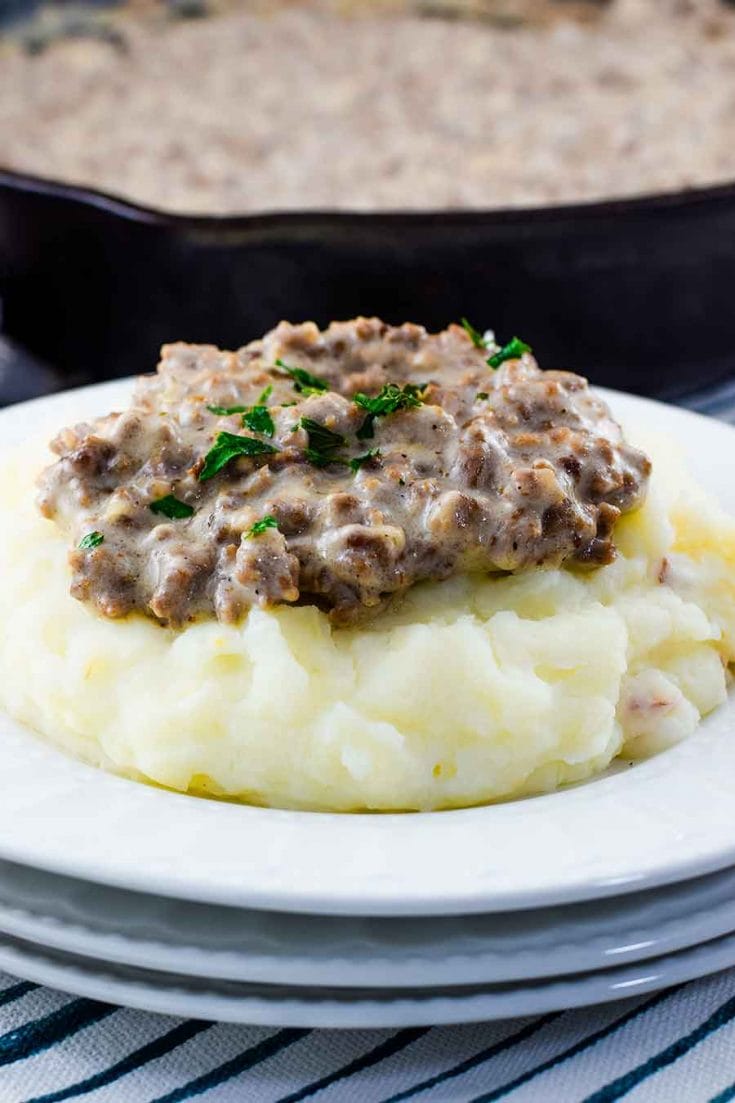 What you need to Make Creamy Ground Beef Gravy
lean ground beef
salt
pepper
garlic powder
butter
dried minced onion
all purpose flour
milk
This southern comfort dish is quick and easy to make!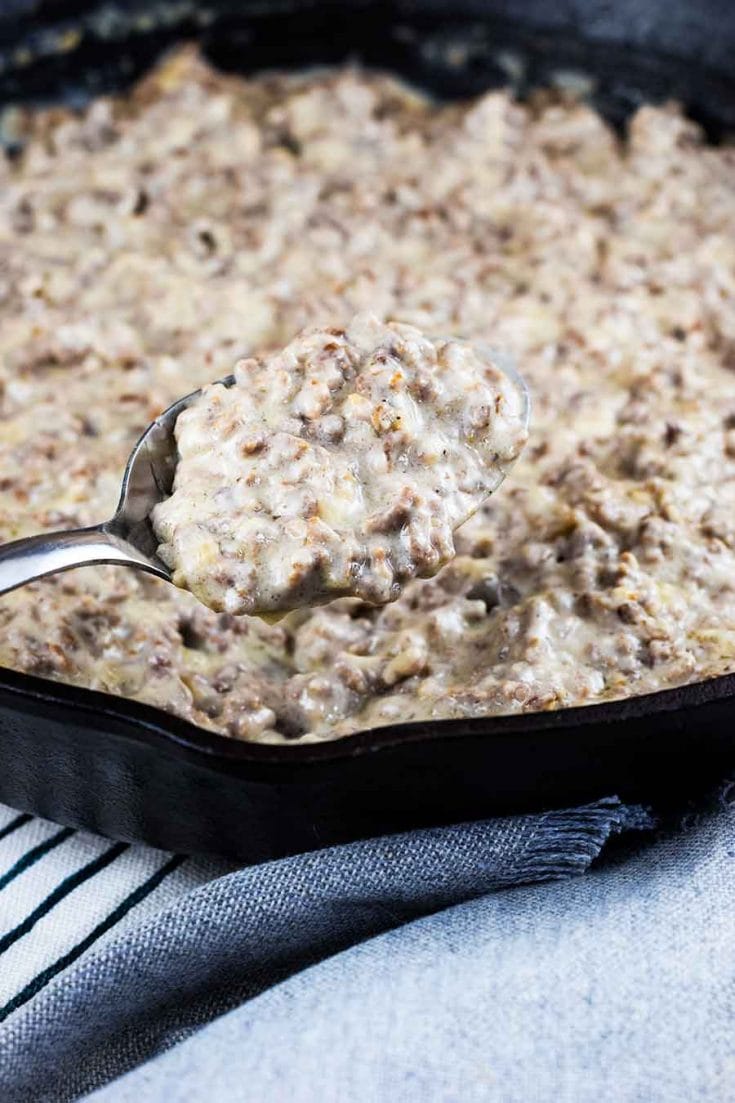 Simple Steps to Making Creamed Hamburger Gravy
Step 1. Grab your cast iron or favorite skillet. Season the lean ground beef with salt, pepper, garlic salt and dried minced onion and cook until done, about 7 to 10 minutes.
TIP: If you are not using lean ground beef, only season with salt. Then drain the beef and then add in the other seasoning. You don't want to lose those flavors, but adding the salt while cooking makes all the difference in taste in my book
Step 2. Now melt in your butter. I slice mine into 4 slices from a stick of butter and reserve the rest for the mashed potatoes, rice or noodles. Sprinkle the flour over the top of the beef and melted butter. Mix with a whisk or spatula.
Step 3. Slowly pour in the milk and mix until incorporated. Stir occasionally, while gravy thickens and flavors come together. Reduce to medium to medium low, depending on your stove. I like to let mine cook for 5 to 10 minutes.
Step 4. Serve over mashed potatoes - (Here is an excellent Instant Pot Mashed Potatoes recipe I love and it's so easy. If you are in a big hurry Baby Red Instant Potatoes are perfect too.) It also goes great with buttered noodles, rice or on toast!
Southern Comfort Recipes You will Love
Please Pin Homemade Hamburger Gravy for Later and Share

I'd love it if you enjoy this recipe if you'd comment and rate the recipe in the recipe card. ⭐️⭐️⭐️⭐️⭐️
Hashtag any recipes you make from Soulfully Made #soulfullymade or tag me @soulfullymade_ on Instagram to be featured on our stories!