Moist delicious white cake drenched in sweetened coconut milk, topped with whipped topping and coconut flakes makes up this decadent Coconut Cream Poke Cake!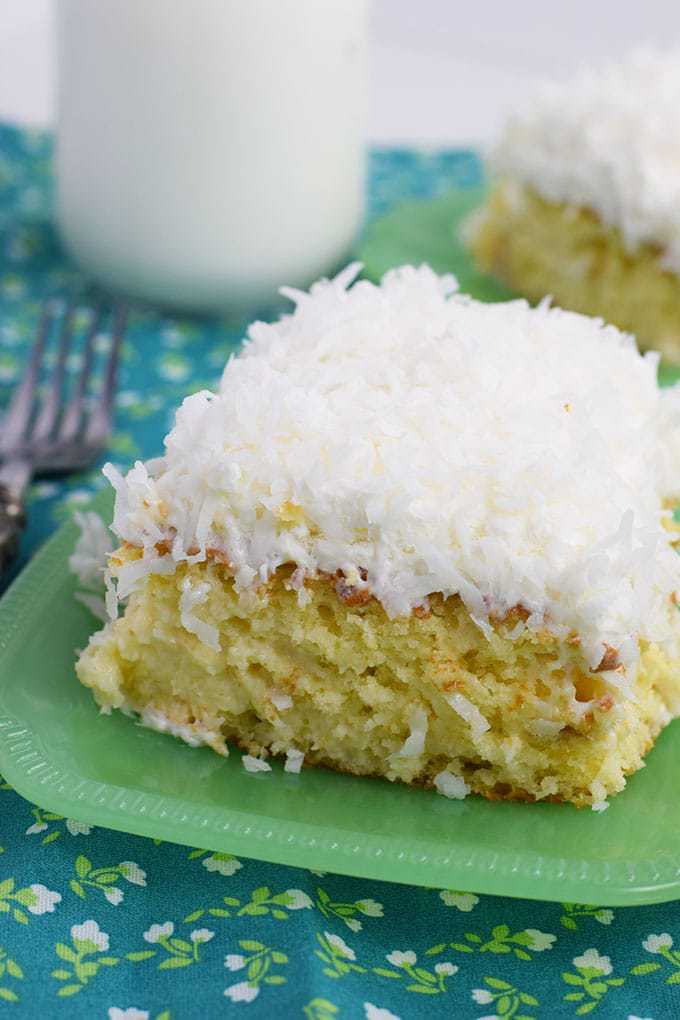 I believe pokes cakes started getting popular in the 70's! This may have been the decade I was born and maybe that is why I love poke cakes so much!
You know, take an everyday boxed cake mix poke some holes in it and pour some deliciousness on top (I believe it all started with Jello)! Then just add to the gloriousness by putting on whipped topping! I mean that just really put me in a tizzy! In a really good way! Anyone else out there that cannot open this amazing cloud in a tub and not lick the top! Yes I am confessing y'all! But I do at least use my fingers. I promise I don't use that part for the cake!
Oh and then those coconut flakes on top! Little bites of amazingness!
"They" keep calling this type of cake vintage! Does that mean I am vintage also?? I know my kids may agree, but I am not so sure y'all!
What you need for this Easy Coconut Cream Poke Cake
White Cake Mix and the ingredients listed on the box to make the cake
Coconut Milk
Sweetened Condensed Milk
Cool Whip
Coconut Flakes
EASY STEPS TO MAKING A POKE VINTAGE COCONUT POKE CAKE
STEP 1 . Mix and bake cake in a 9 X 13 inch baking dish as directed on the box. I usually use the whole egg version but the egg white is a little lighter and so good too!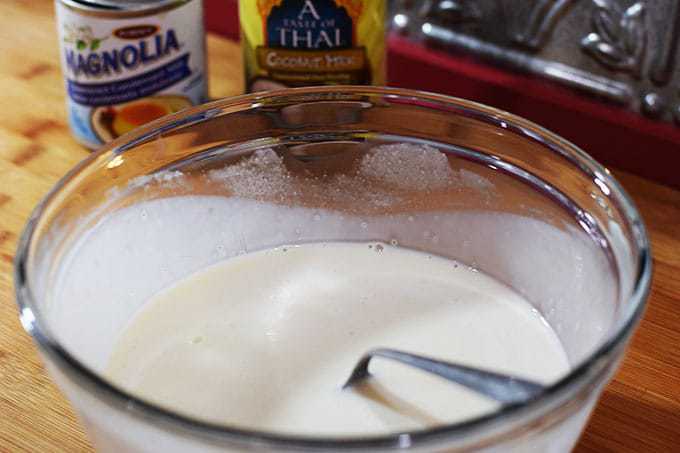 STEP 2. Mix the sweetened condensed milk and coconut milk together in a bowl.
STEP 3. Once cake comes out, while warm poke holes in the top of the cake with the top of wooden spoon or use a fork. Then pour the coconut mixture on cake and let it cool completely.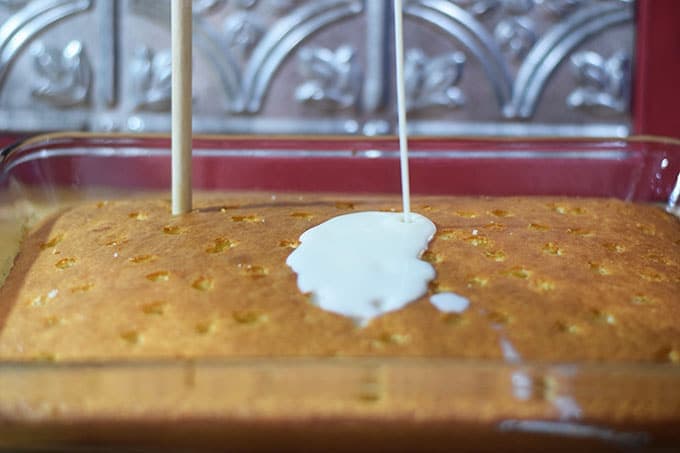 STEP 4. Top with Cool Whip and then sprinkle with coconut. Cover and refrigerate for at least 2 hours. Serve. Store in refrigerator.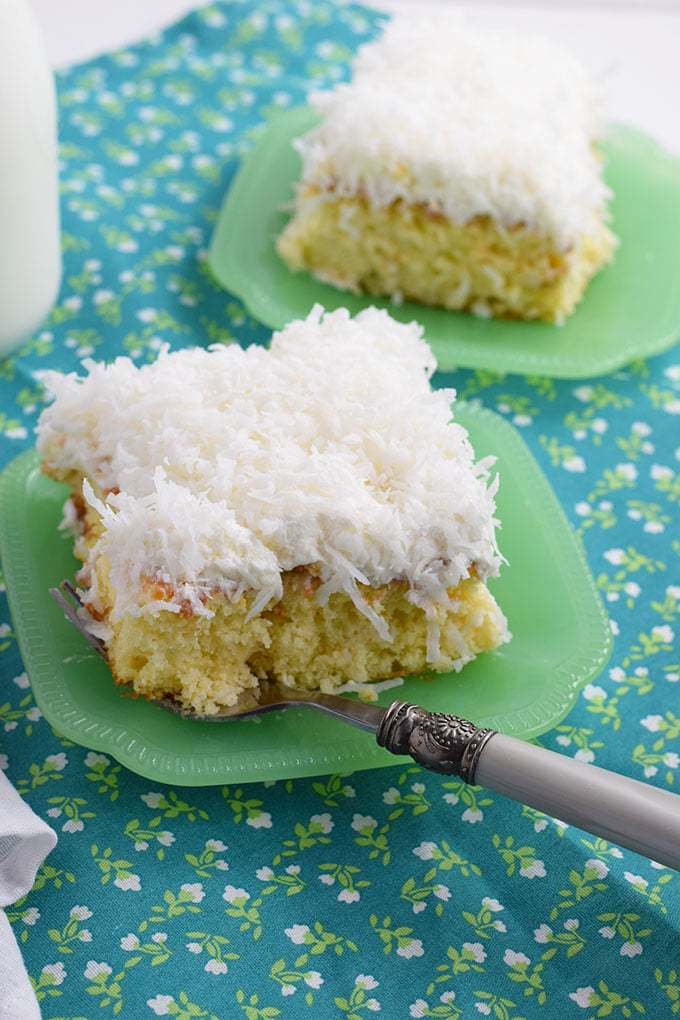 Things you may use when making Coconut Cream Poke Cake
*Soulfully Made is a participant in the Amazon Services LLC Associates Program, an affiliate advertising program. Please note: This post may contain affiliate links to products I use and love. I earn a small commission, at no extra cost to you, to help with blog expenses when you make a purchase through an affiliate link. Thank you for your support!
Please Pin - Coconut Cream Poke Cake - for later!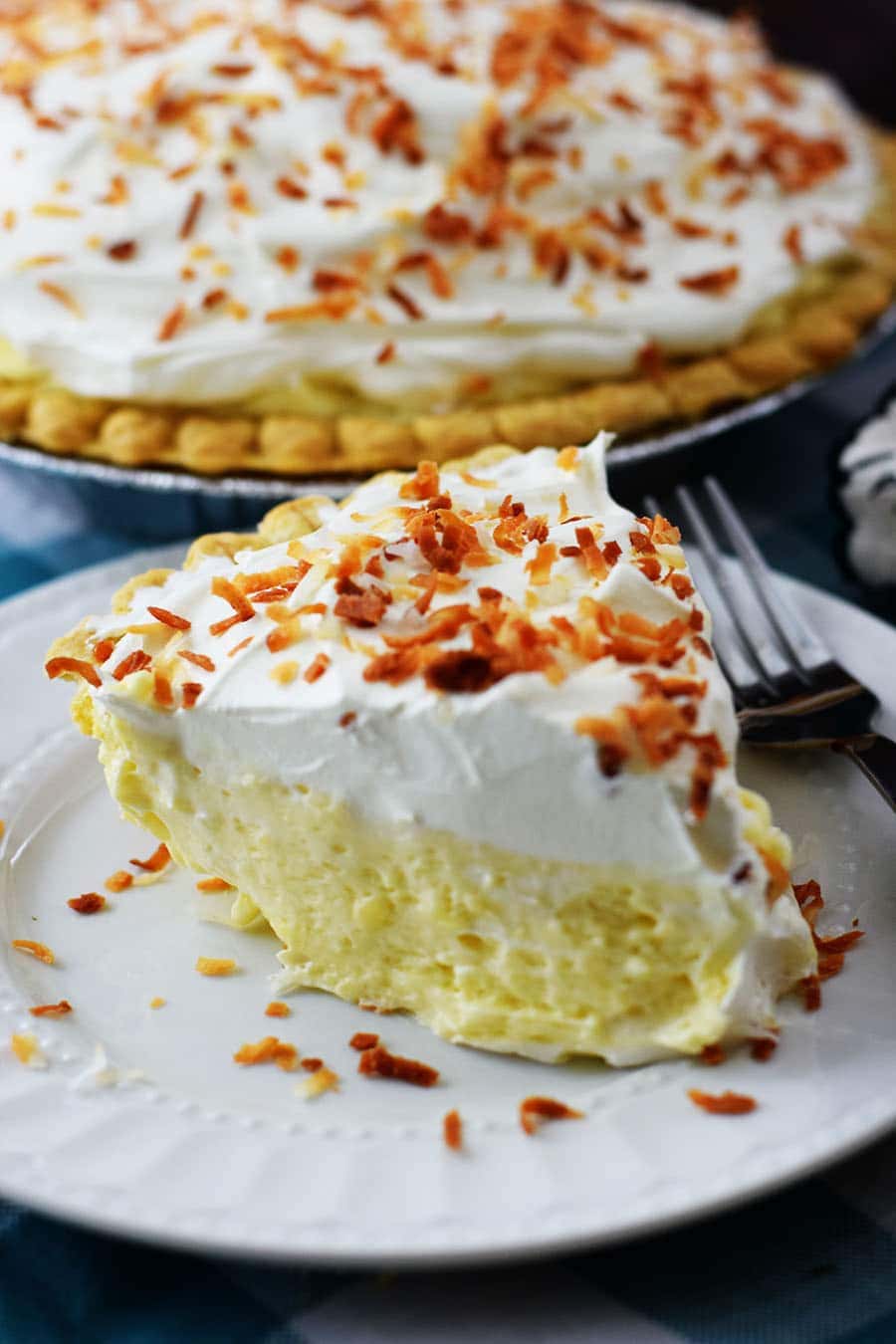 Coconut Cream Poke Cake
Other Recipes you may enjoy!
Love Southern Inspired Recipes Come Follow along!
Facebook | Instagram | Pinterest | Twitter | Google +
Get Free Recipes from Soulfully Made delivered right to your inbox!
This post is included in Weekend Potluck and Meal Plan Monday - Y'all please be sure to check it out!