This Cola and Mustard Glazed Ham is baked in the oven with a quick and easy glaze of grainy dijon mustard, brown sugar, a touch of garlic and roasted in a cola bath. It caramelizes splendidly, tastes amazing, and serves up beautifully on your dinner table!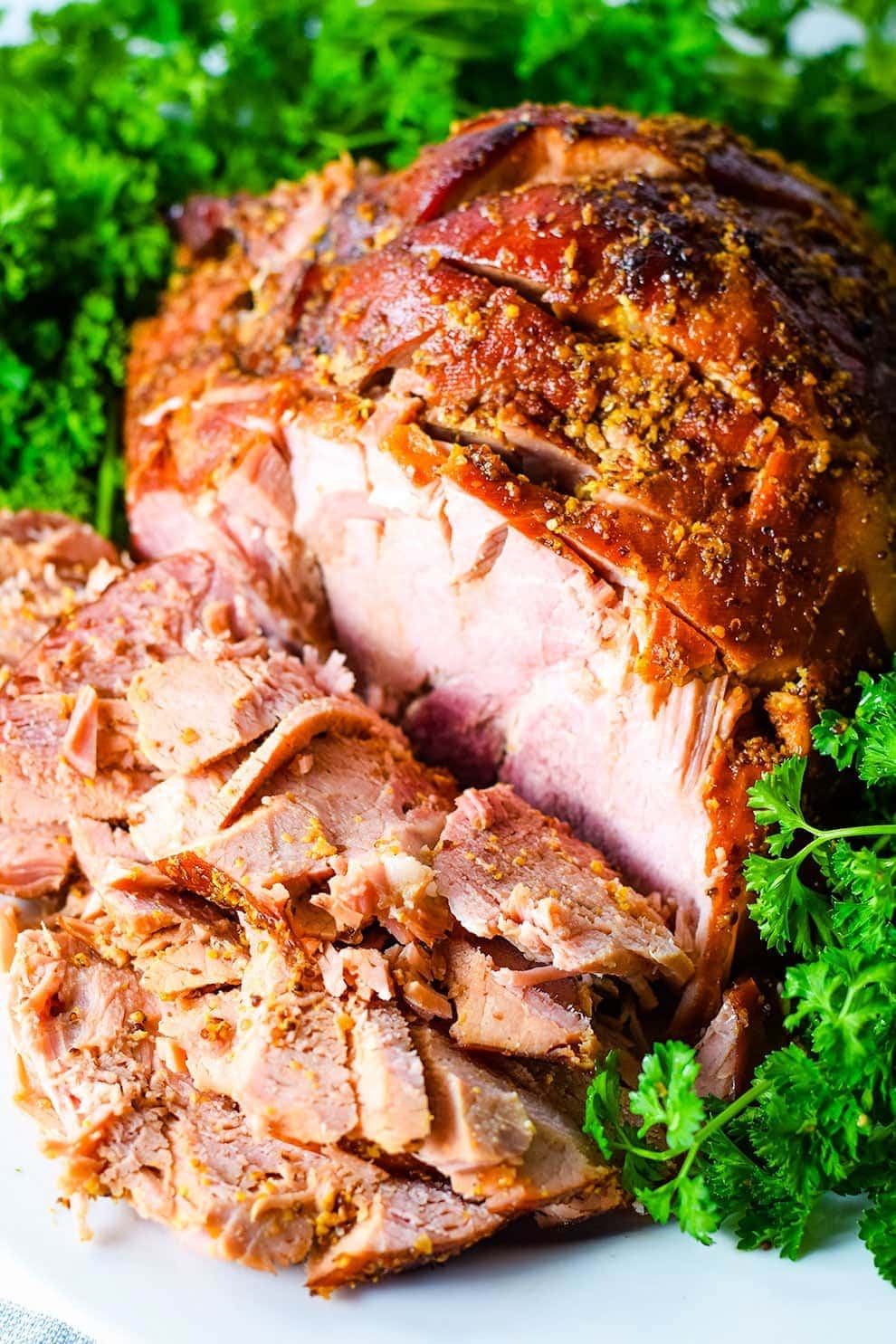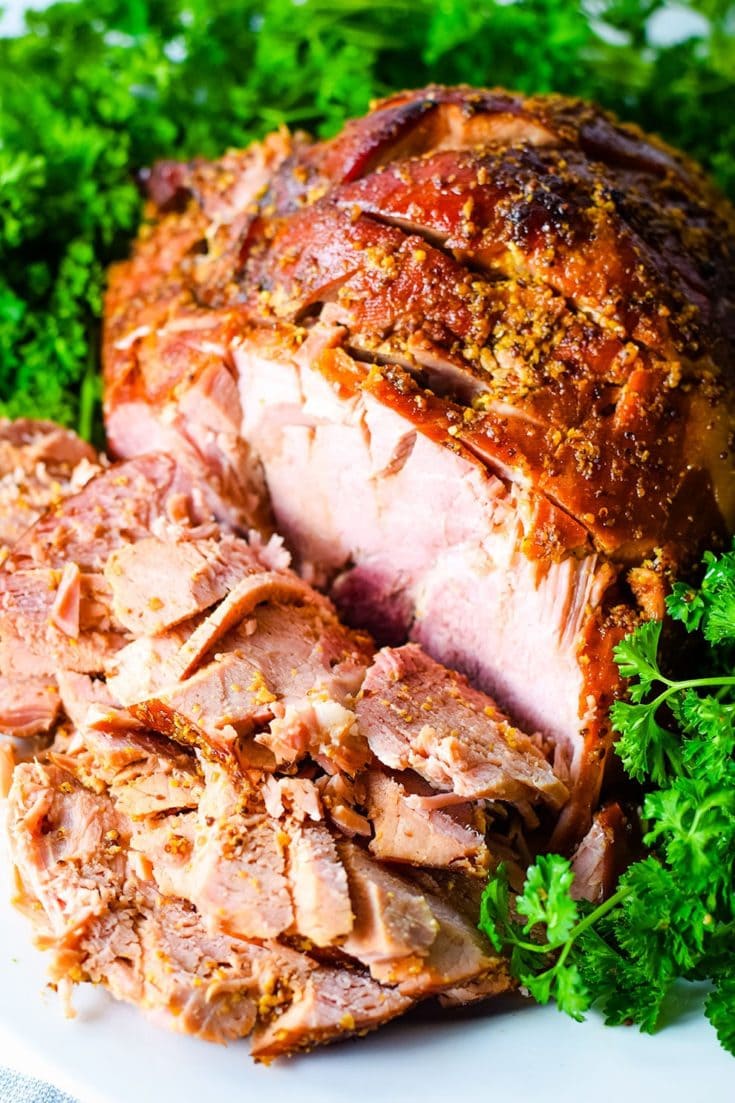 If you are not from the south using coke (as we call cola, soda or pop) may sound a bit strange. But it adds the most unique and wonderful flavors, especially to pork. I even use this magical can of carbonated yum with a boston butt from time to time as well.
You will also find it in another favorite holiday ham - Coke and Jelly Ham! If you have never given it a try, this is the perfect no fail recipe to begin with.
The mixture of sweet brown sugar, a touch of garlic, and grainy mustard make a flavor profile like no other. The coke adds even more deliciousness and bathes the ham to juicy perfection!
What is the difference between a Cured Ham and Fresh Ham?
Fresh Ham is uncured leg of pork and it is uncooked pork roast which must be cooked before serving. You should see "fresh" on the label.
Cured Ham is a leg of pork which can be cured in one of two ways; brined or cured with a dry rub and hung to dry. These hams are most often seen as ready to eat "full cooked" or may require cooking "partially or not cooked". If they require cooking, they must having cooking instructions on the label.
You can also purchase Cured and Smoked Hams. It really is the same as a cured ham except they are smoked.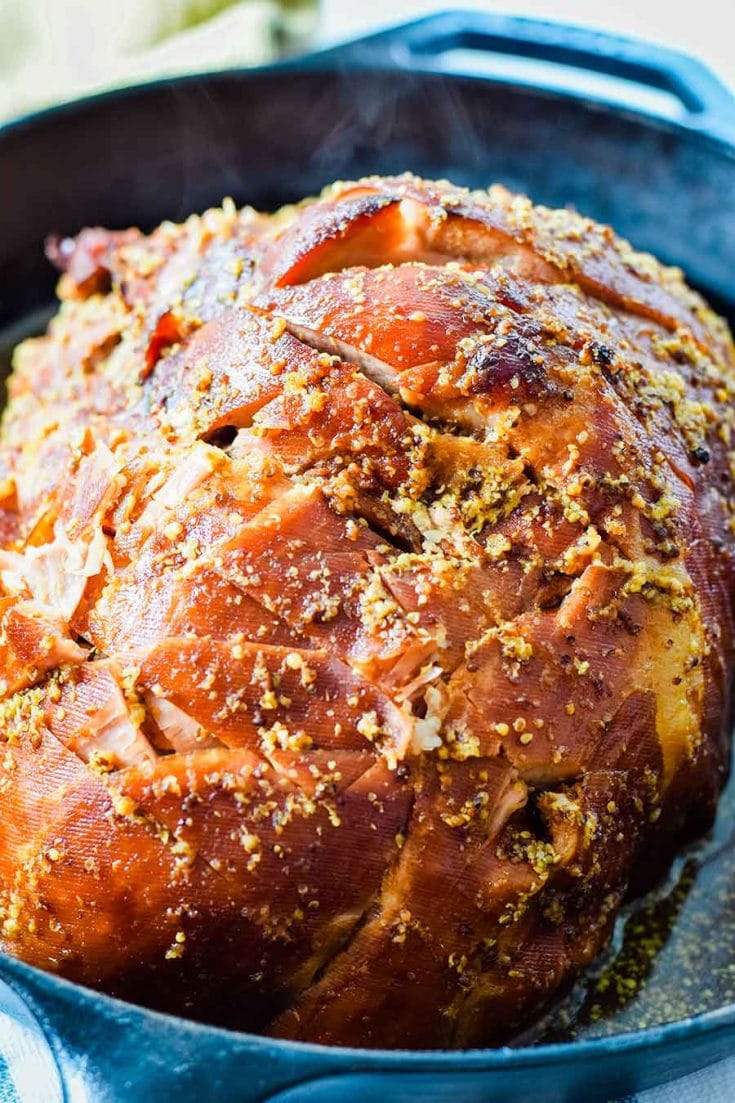 What is the best cut of Ham to buy?
For this recipe I recommend a cured half ham. You can readily find these in your grocery store. If you don't see one just ask the butcher and they will be glad to cut one for you.
A spiral cut ham is beautiful, but the tend to dry out when cooking long enough to get those flavors cooked in nice and good.
A non sliced cured ham has produced the best outcome for me in making this recipe.
How much ham per person?
When buying a bone in ham, calculate ¾ pound per person. If you use a boneless ham ½ pound per person.
A bone in ham is highly recommended for this. Besides you have a ham bone you can use for soup - like this Collard Green and Black-Eyed Pea Soup or for a pot of Southern Style Collards!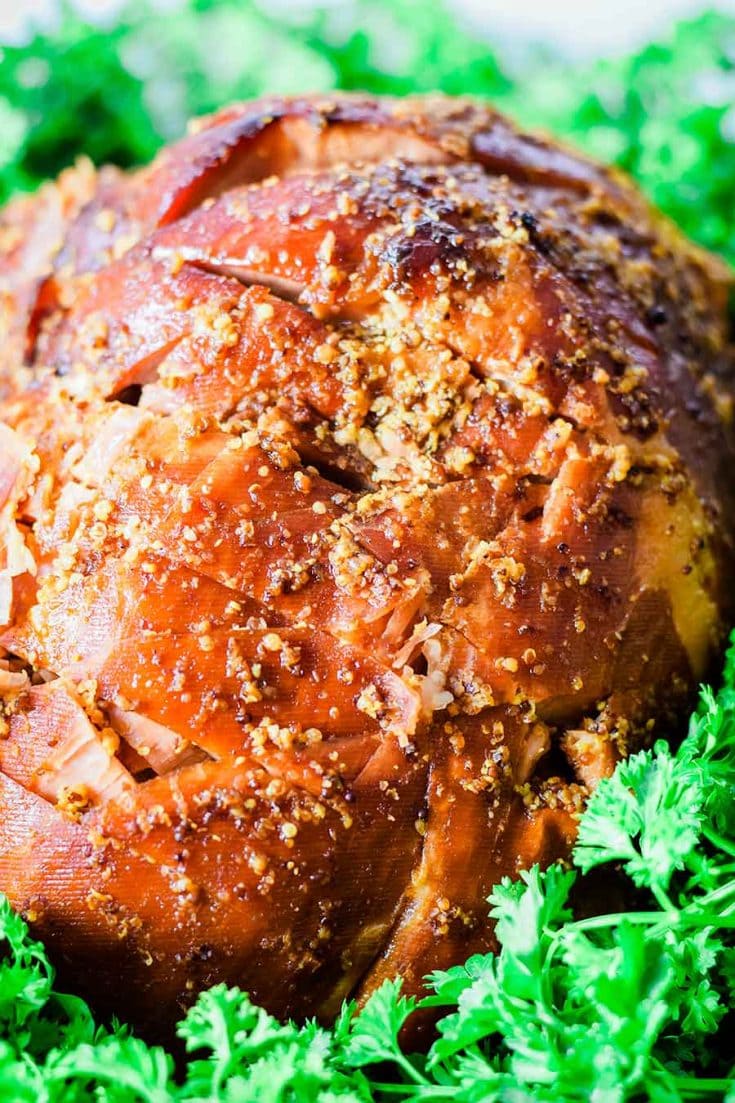 What to do with leftover ham?
I always buy extra, because we love it leftover. It is wonderful sliced for breakfast or cubed in an omelet or casserole. It makes a mean ham sandwich, club or fabulous in a salad. Speaking of salad, make ham salad mixed with some mayo and your favorite seasonings. This gives you options for lunch or a quick dinner.
Recipes to serve with Cola and Mustard Glazed Ham
Desserts to Try
Items you may use to make a baked glazed ham
*Soulfully Made is a participant in the Amazon Services LLC Associates Program, an affiliate advertising program. Please note: This post may contain affiliate links to products I use and love. I earn a small commission, at no extra cost to you, to help with blog expenses when you make a purchase through an affiliate link. Thank you for your support!


Pin it and Save for Later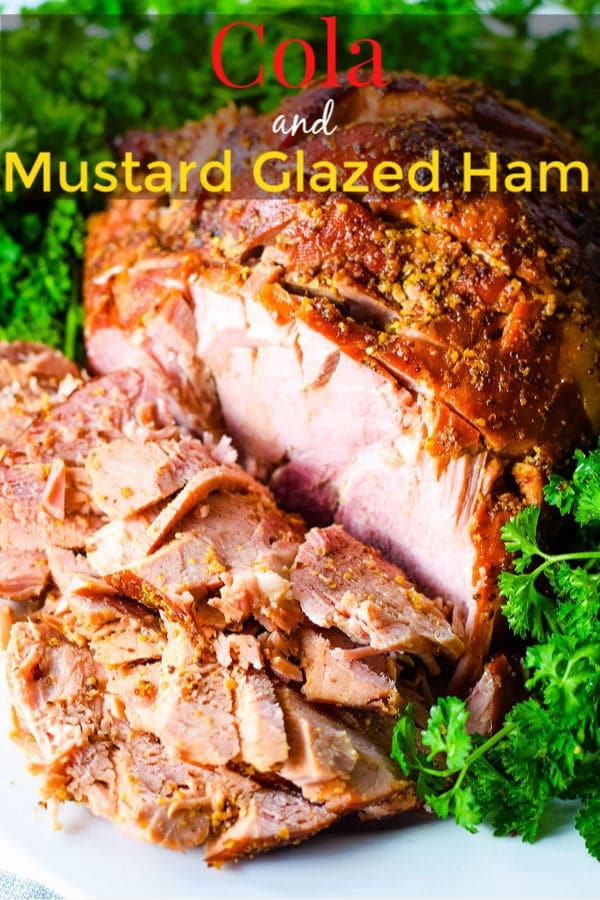 I'd love it if you enjoy this recipe if you'd comment and rate the recipe in the recipe card. ⭐️⭐️⭐️⭐️⭐️
Hashtag any recipes you make from Soulfully Made #soulfullymade or tag me @soulfullymade_ on Instagram to be featured on our stories!
Find this over on Weekend Potluck and Meal Plan Monday.