Yellow Squash simply pan fried in butter, mixed with creamy sour cream, cheese, and topped with crunchy crackers and more cheese! This truly Southern Cheesy Yellow Squash Casserole highlights the summer squash crop in the most delicious way!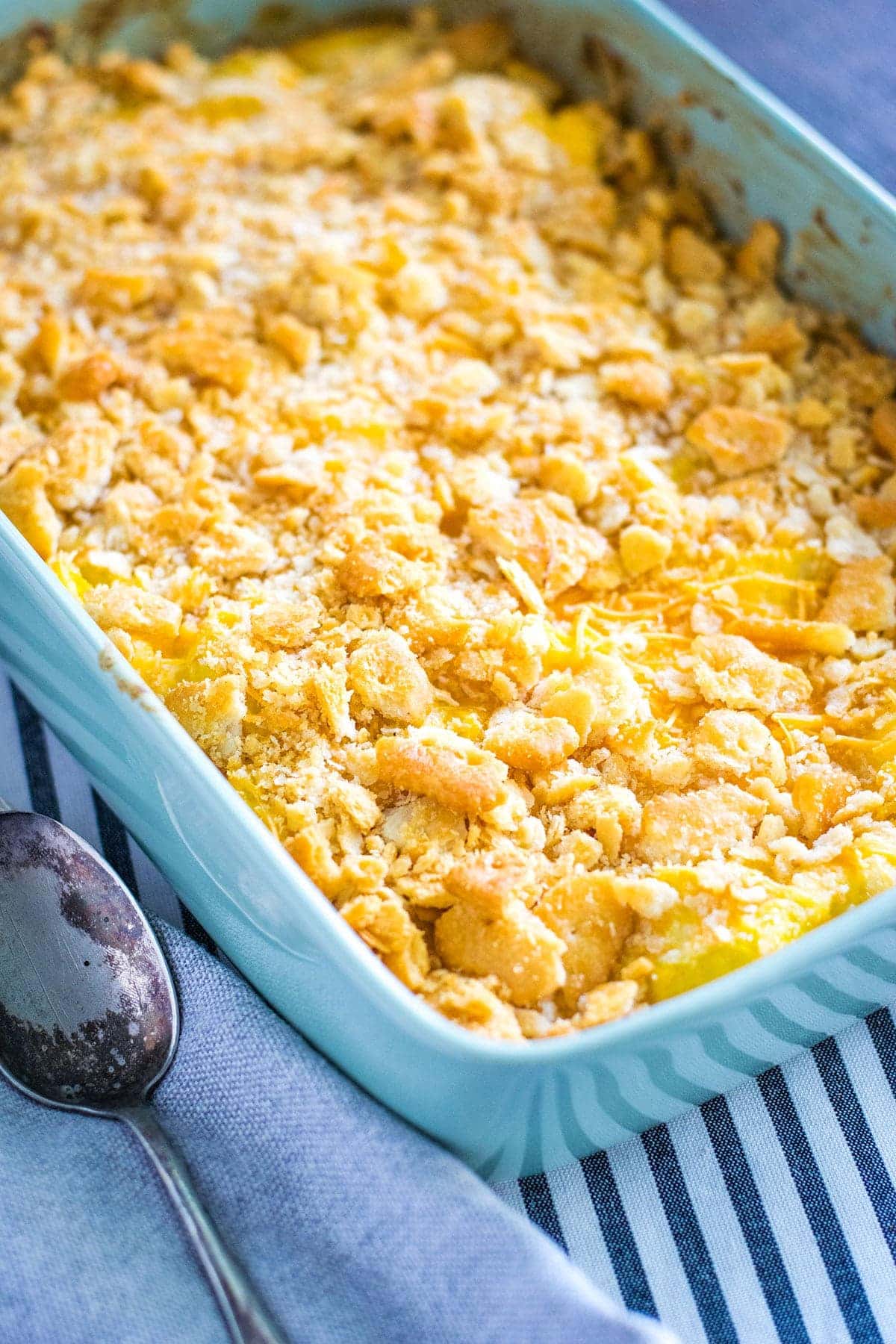 There is something quite Southern about yellow squash. It is being grown in abundance on local farms. The beautiful yellow blooms are pretty enough to make a bouquet, but those beauties are needed to pollinate the squash and make it grow into this deliciousness.
During this time, I find many ways to get this veggie on my menu! I will be sharing some of those dishes with you soon.
This classic is a southern staple it seems. I don't know many of my southern foodie friends that haven't made this delightful dish! After all, it is smothered in butter, cheese, and Ritz crackers! I mean can it get much better than this?
Ingredients
Yellow Squash
Onion
Butter
Salt and Pepper to taste
Egg
Cheddar Cheese
Sour Cream
Ritz Crackers
Instructions
Now turn on the ole faithful oven and get it heating up to 350 degrees. And BUTTA up that dish!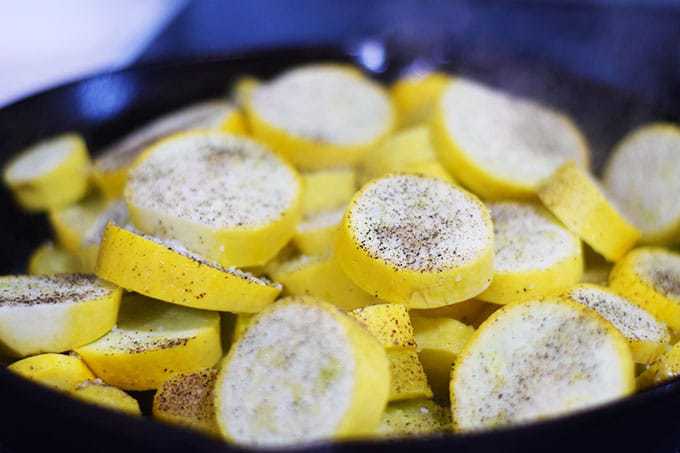 On the stove top heat a skillet (my preference is a cast iron skillet) over medium high heat. Melt that glorious BUTTA!! Add in the sliced squash and salt and pepper it to taste! Then saute and stir it lots for about 10 minutes or until it's nice and soft. Drain it in a colander. Let it sit a few minutes to get that water off!
In a good sized, bowl mix together 1 cup of cheese, sour cream, and egg. Then fold in the cooked yellow squash!
Pour mixture into the prepared baking dish. Top with cheese and crushed cracker then drizzle butter on top. Bake uncovered for 20 to 30 minutes, until nice and golden brown and oh so bubbly!
Remove from oven and serve while warm and delicious!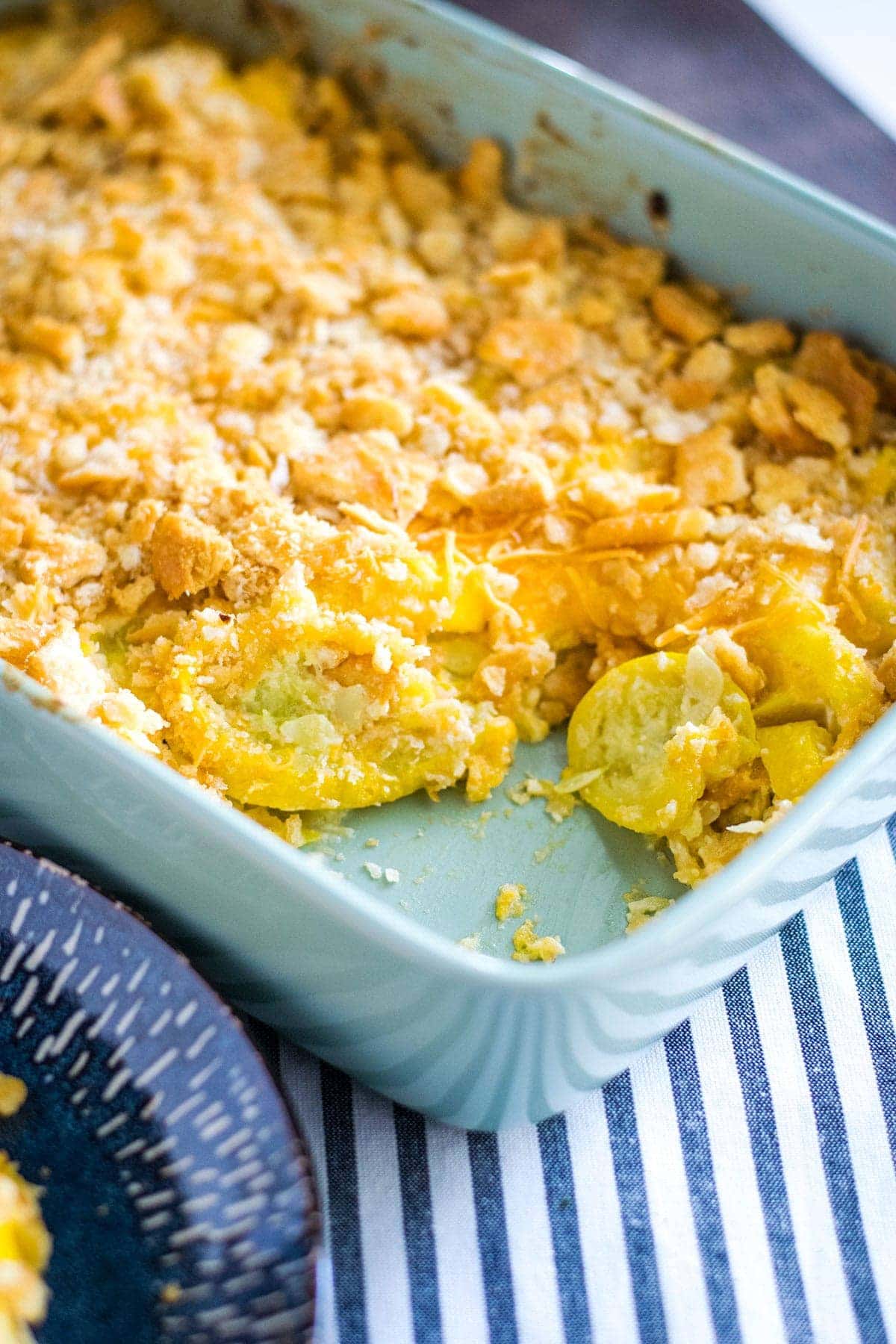 Helpful Tools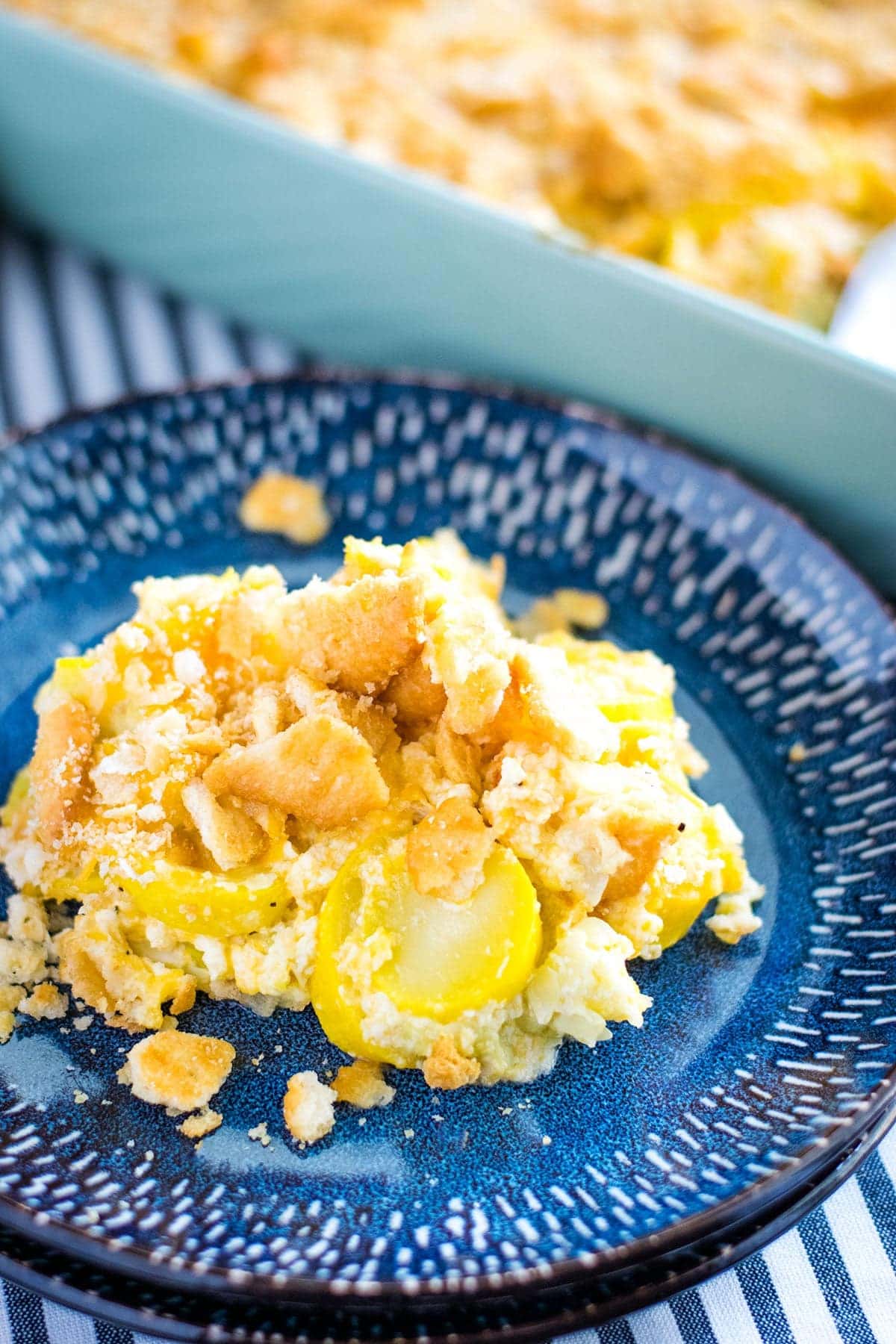 Southern Comfort Food Recipes