Mini Almond Bundt cakes with Fresh Blueberry Whipped Cream - Light and perfectly moist almond cakes combined with fluffy homemade blueberry whipped cream topped with fresh blueberries make up these delicious dainty desserts. These individual sized cakes are perfect to share with those very special people in your life.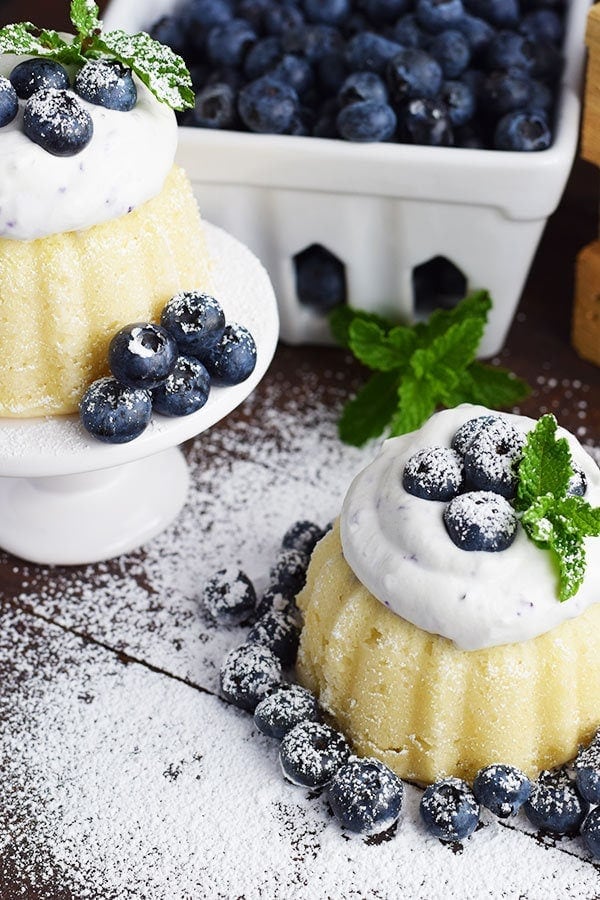 *This post is sponsored by Wish Farms in conjunction with a social media campaign through Sunday Supper LLC. All opinions are my own.
Whether you are entertaining or giving your family an awesome dessert, it's important to keep things a bit simple, while not lacking in presentation and deliciousness.
The key to accomplishing this is by using a few convenience items, in this case a doctored up cake mix, and incorporating FRESH ingredients like Wish Farms Blueberries and whipping cream to create luscious and oh so yummy Blueberry Whipped Cream to top off this delicious Almond Bundt Cake.
With each bite of this gorgeous little cake you can taste all the love that goes into growing these healthy Blueberries. This time of year you will find Wish Farms Blueberries in your local grocery stores grown straight from a Southeastern Farm in FL, GA and NC.
FRESH BLUEBERRIES RIGHT FROM THE FARM
There is something about getting out on the farm and seeing where our produce is grown. Here's a little peek into life on a blueberry farm.
So much care is given to the land, our precious resources (by using an irrigation system that uses just the minimum amount of water required), and the berries so that they can delivered from their farms and easily served on our tables.
It really makes you feel good about what you are feeding your family.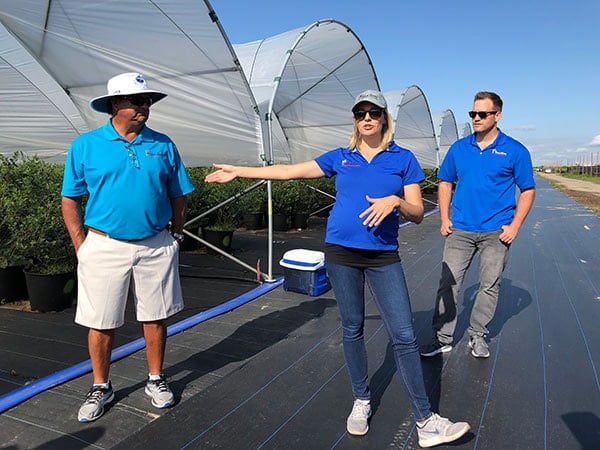 TAKE a look here at the Live Tour to MISTY ORGANIC FARMS to see a little more about Blueberries grown just for your table!
Visit Wish Farms on social media to learn more.
Website | Facebook | Instagram | Pinterest | Twitter | YouTube
These FARM Fresh Blueberries complimented this light airy mini almond cake for a scrumptious DESSERT!
And what could more perfect than having your very own cute little dessert? I don't know about you, but I love having a treat all of my own! These mini almond bundt cakes come out so beautifully.
They are dainty, delicious, and perfect for a special occasion - but shhh don't tell they are easy enough for a weeknight dessert too.
Ideas for serving Mini Almond Bundt Cakes with Fresh Blueberry Whipped Cream:
Mother's Day Brunch or Lunch
Bridal Shower
Baby Shower
Girl's Night In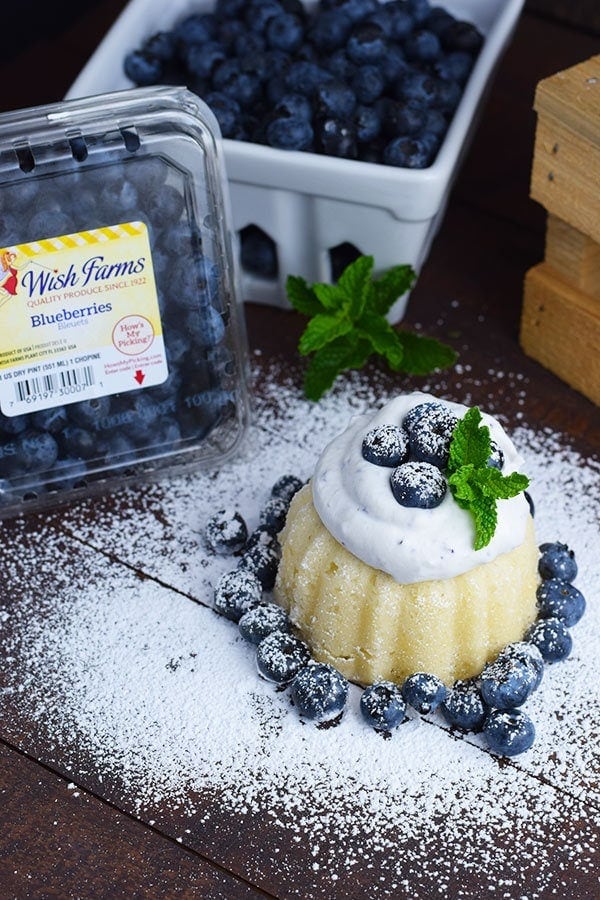 It's so easy and might I say DELISH to incorporate these beautiful BLUEBERRIES into everyday dishes. They are fabulous for breakfast, in desserts, savory dishes, and just so yummy to eat all natural!! You may have seen me sneak one or two during my tour on the farm.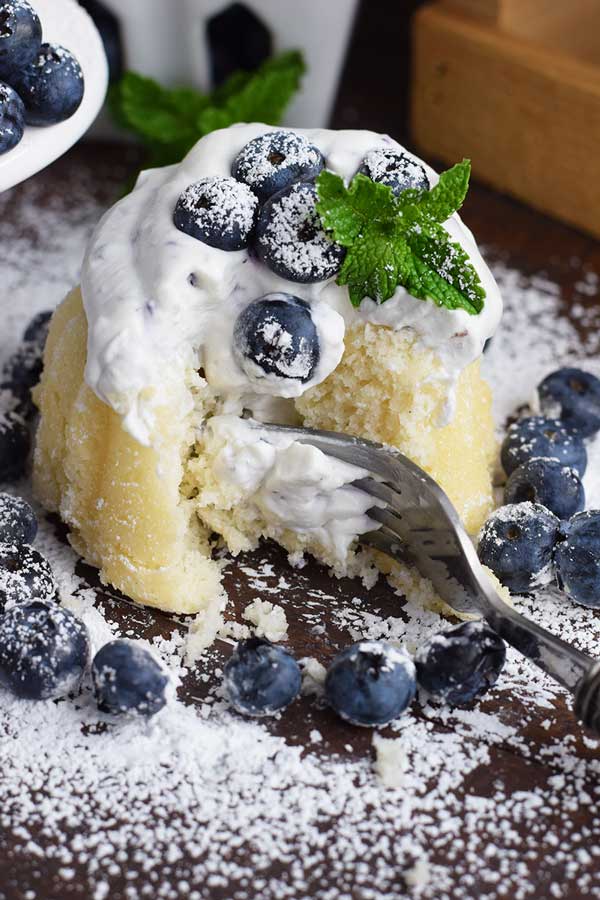 Other Soulfully Made Recipes you May Enjoy
Mini Almond Bundt Cakes with Fresh Blueberry Whipped Cream
Please Pin and Share with friends!
You can find this over at Weekend Potluck and Meal Plan Monday!