This 3 ingredient Slow Cooker Buffalo Chicken is juicy, a little spicy and so easy to make. You will find countless ways to use this easy and versatile recipe! Big Score for menu planning!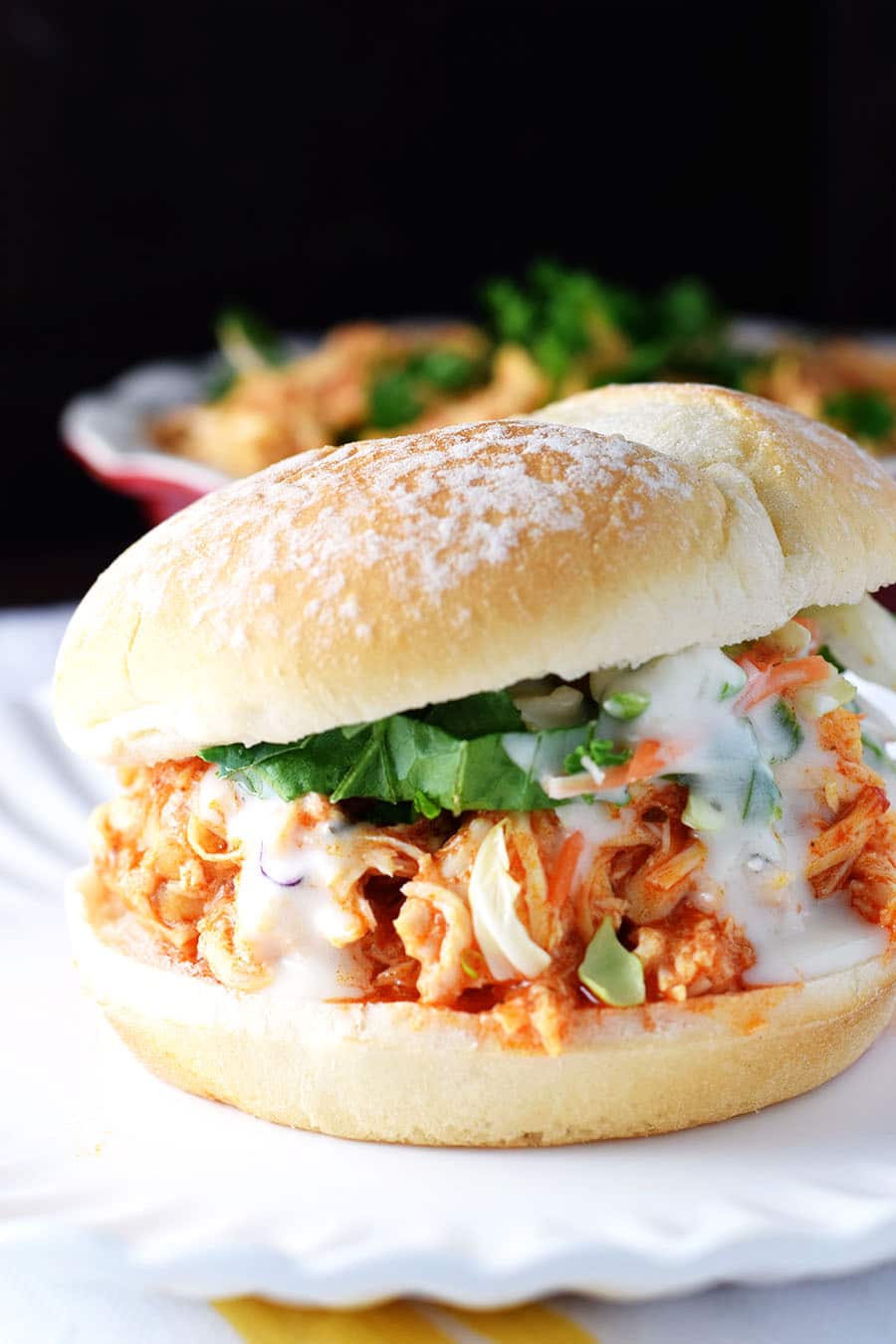 Whether you are trying to gear up for a game night or get dinner on the table quick, this recipe is sure to WIN BIG in the hearts of those you are feeding!
The countless ways this can be used are just one of the reasons this recipe makes it's way onto my menu often. It's super easy, just a few simple ingredients and put in the slow cooker and off to complete your day. Return home and you have the juiciest most delicious chicken ready to shred and melt in your mouth!
3 SIMPLE INGREDIENTS TO MAKING BUFFALO CHICKEN IN THE CROCK POT
CHICKEN
FRANKS BUFFALO SAUCE
PACKET OF RANCH DRESSING
HOT TO MAKE SLOW COOKER BUFFALO CHICKEN
STEP 1. Put that chicken into the crock pot! I even put it in frozen most of the time. You can salt & pepper to taste if you like or in my case can you guess? YES a little garlic salt.
STEP 2 . Sprinkle the dry ranch dressing on top of the chicken Then pour the whole bottle of buffalo sauce on.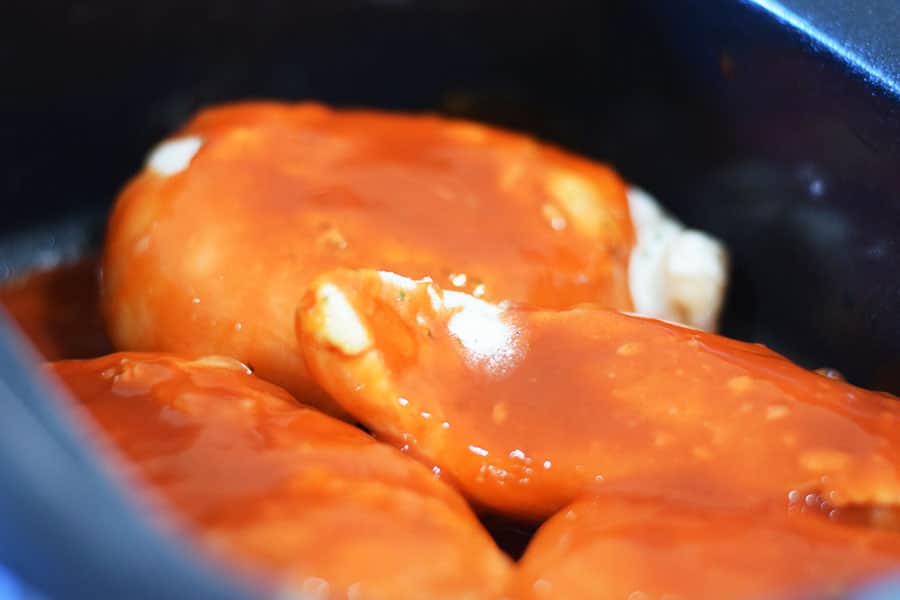 Step 3. Cover with lid and set on high for 2 to 4 hours or on low for 6 to 8 hours.
Tip: If you want to serve the breast whole rather than shredding it, the cook time will be less. All crock pots are different , so if the chicken is thawed start with 2 hours on high or 6 hours on low and then test to make sure chicken is done.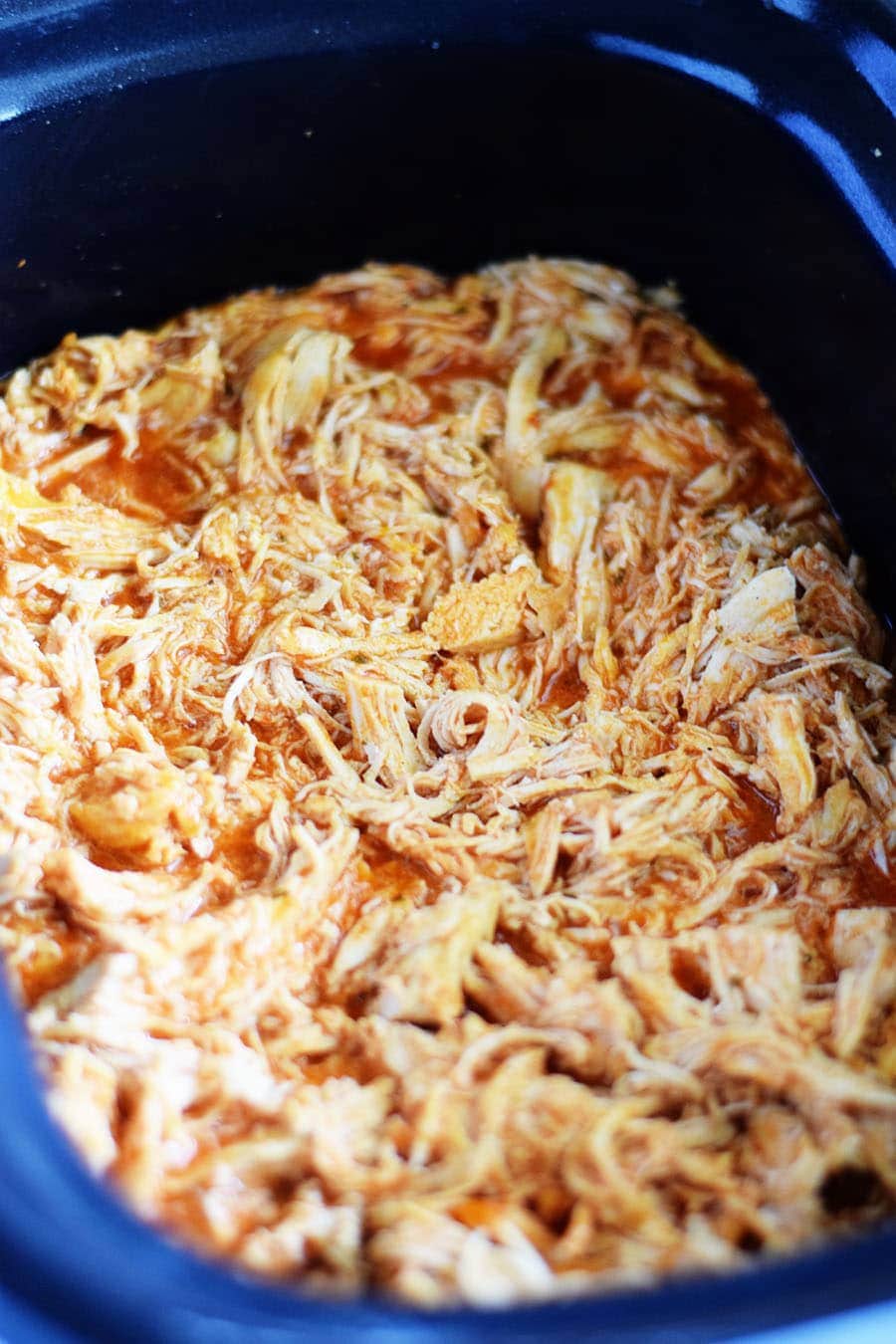 Step 4. Shred with two forks or leave whole and serve as desired.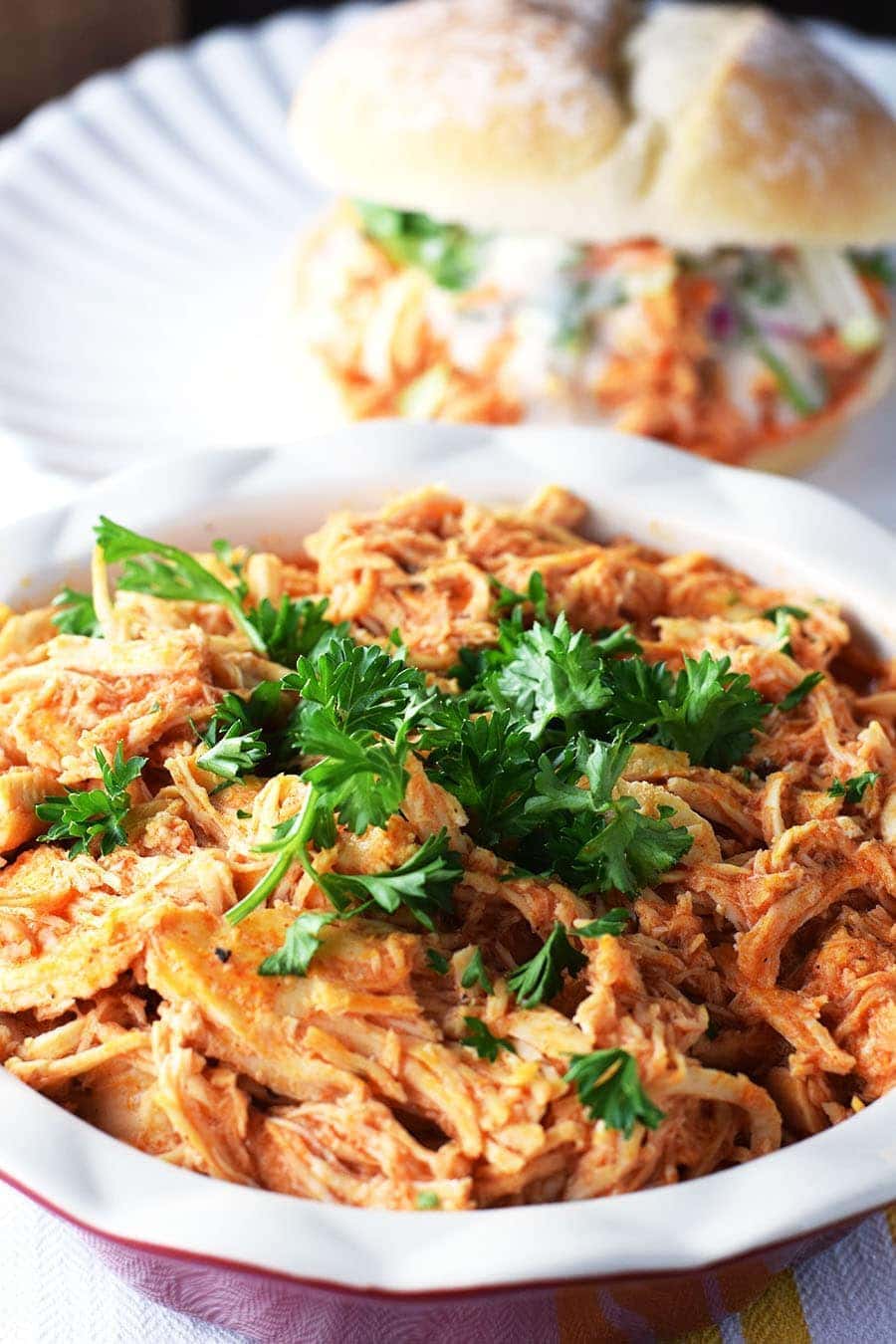 We love this on a bun with slaw and blue cheese crumbles and a drizzle of ranch or blue dressing! Oh so yummy!
It's also good to use for Buffalo Chicken Dip or Buffalo Chicken Nachos!
Throw it in a tortilla and have a Buffalo Chicken Taco!
When shredding this chicken goes a long way! Think of the numerous you can use this and spice up that weeknight menu!
Come on over and tell us your favorite way to use it!
Facebook | Instagram | Pinterest | Twitter | Google +
Get Free Recipes from Soulfully Made delivered right to your inbox!

Sharing this at Weekend Potluck and Meal Plan Monday!