A Weekday Dinner that taste as good as any Steakhouse Dinner is what I'm talking about! You don't even have to head out to the grill, unless you want to. I have to say I LOVE Steak especially a Ribeye, can you see me drooling over here??? Well I am.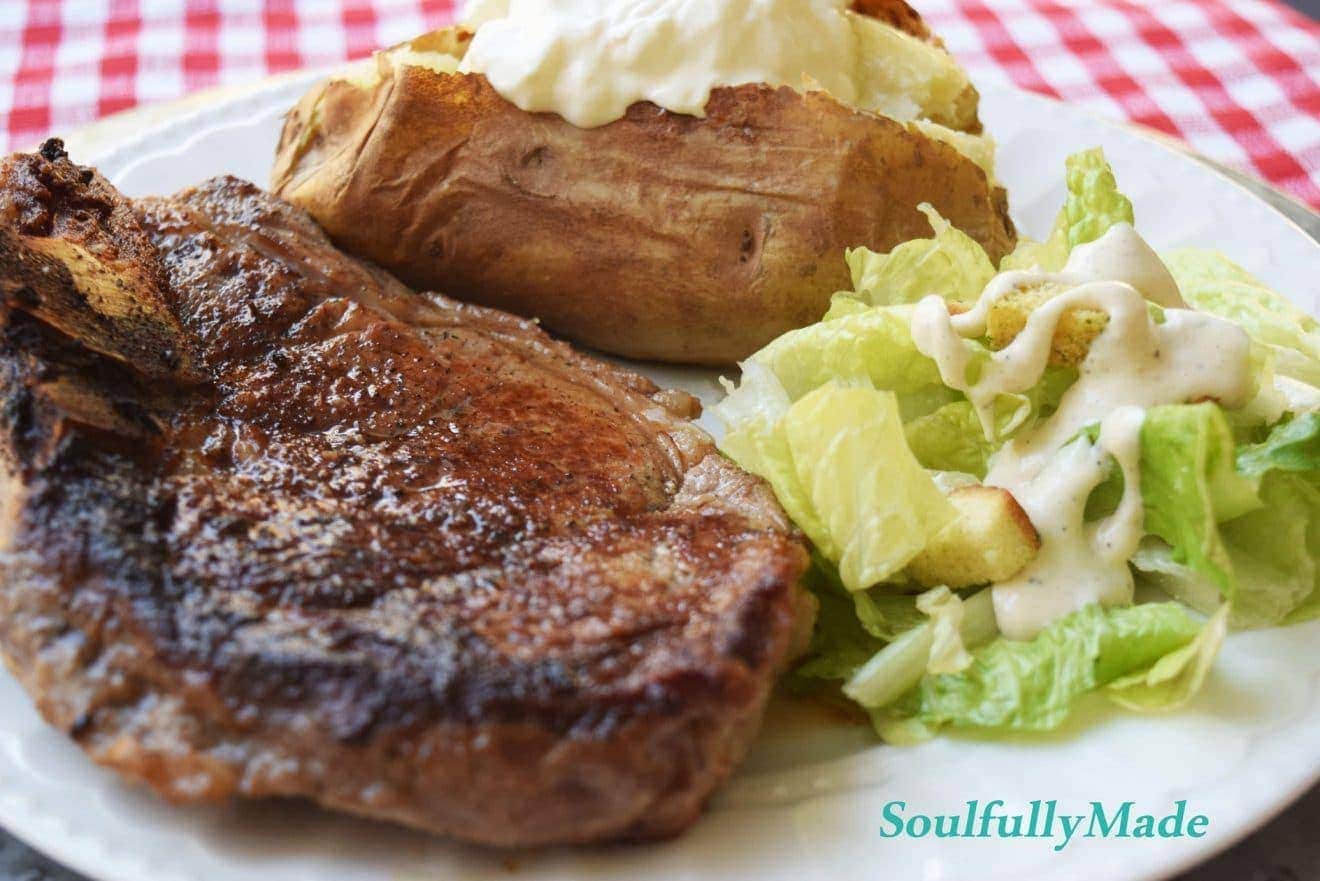 This meal is super easy, which I always love but it doesn't taste like something you threw together quickly. My favorite steak is a Ribeye with all that juicy marbling - YUM - but this will work with almost any steak. I have made it with NY Strip, Sirloin, and Filet. So, pick your favorite and you are ready to go!
I love to use a cast iron skillet. Put it on high and get is sizzling hot. I season my steaks with good ole salt, pepper, and garlic (I have used fresh and powder). Just season to your liking. Put some butter in the skillet and sear steaks on each side for about 30 seconds. Put a pat of butter on top and then throw the skillet in a 500° oven. I usually cook for about 4 to 5 minutes and it comes out to a perfect medium! I know it isn't an exact science. A lot depends on the size of your steak but this timing usually works for me.
Serve with an oven baked potato cooked at 400° for 1 hour in the oven. I just wash, dry and stick in the oven. This makes the perfect baked potato! You can also rub with olive oil and roll in salt!
Oh, and a Caesar Salad just rounds this off! Many times, like tonight, I grab a bag mix in my local grocery store. But if you want a homemade version for Caesar Salad give this one a try! I love to make this when I have time 🙂
And there it is dinner is done! And delicious to boot! And no lines at a busy restaurant!
Hope you enjoy!