Strawberry Sugar Scrub made with freeze dried strawberries, coconut oil, and sugar creating the most fragrant and sweet smelling aroma that also leaves your skin feeling so soft and refreshed.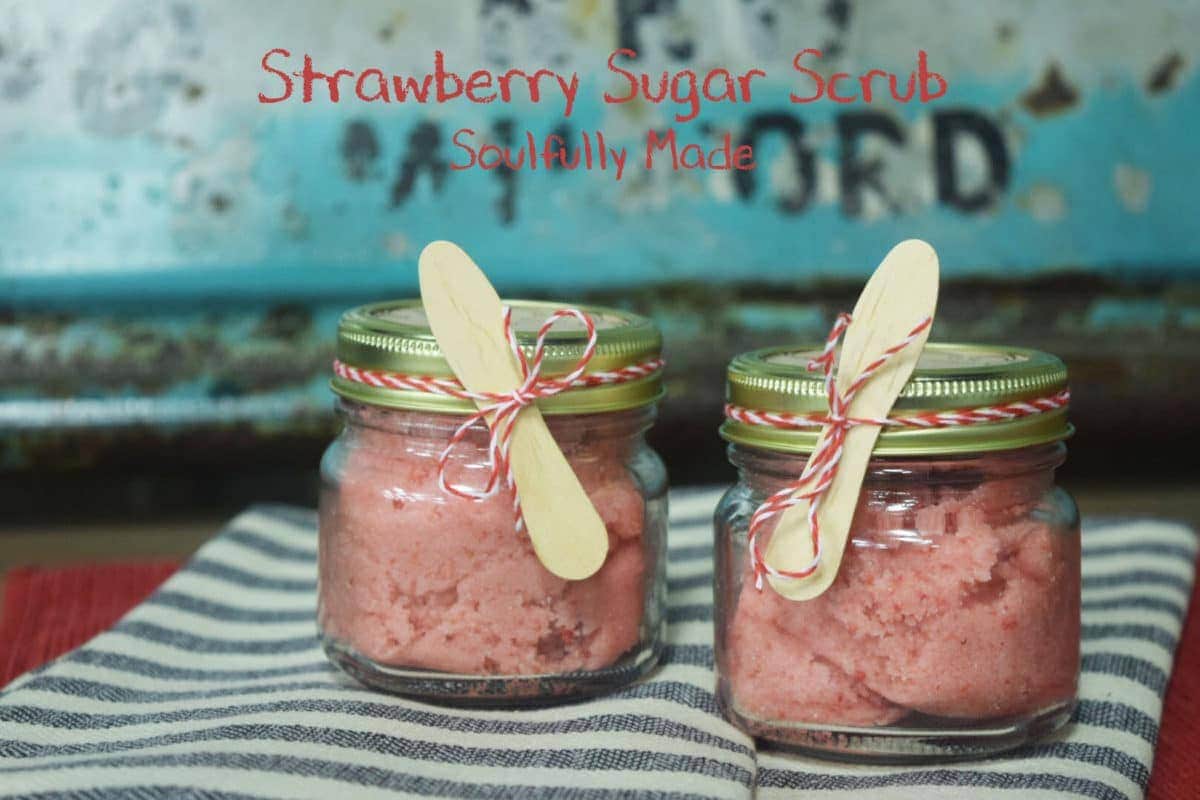 I love everything about Christmas. I love all the beautiful decorations, the music, lights, hallmark channel movies, being with friends and family and the list goes on and on. It seems our calendar quickly fills with parties for work, friends, church and family. I always like to take a gift to the hostess in appreciation for their hospitality! Well what better thing to take as a gift than something Soulfully Made with love! This Strawberry Sugar Scrub is the perfect gift! This stuff is good enough to eat, but let me tell you, it makes your skin feel decadent!
I made a pumpkin spice sugar scrub for a few sweet friends for the fall and since it's strawberry season in my home town I wanted to make one that represents this luscious berry! It's also red and wonderful for the Christmas Season too! I know my friends will enjoy this special treat! And their feet and hands will love it too!
What you need to make Strawberry Sugar Scrub
Organic Coconut Oil
Sugar
Freeze dried strawberries, crushed into a powder
Strawberry Flavoring or Extract
How to make Strawberry Sugar Scrub
Start out by whipping the coconut oil with a stand or hand mixer for about 4 to 5 minutes.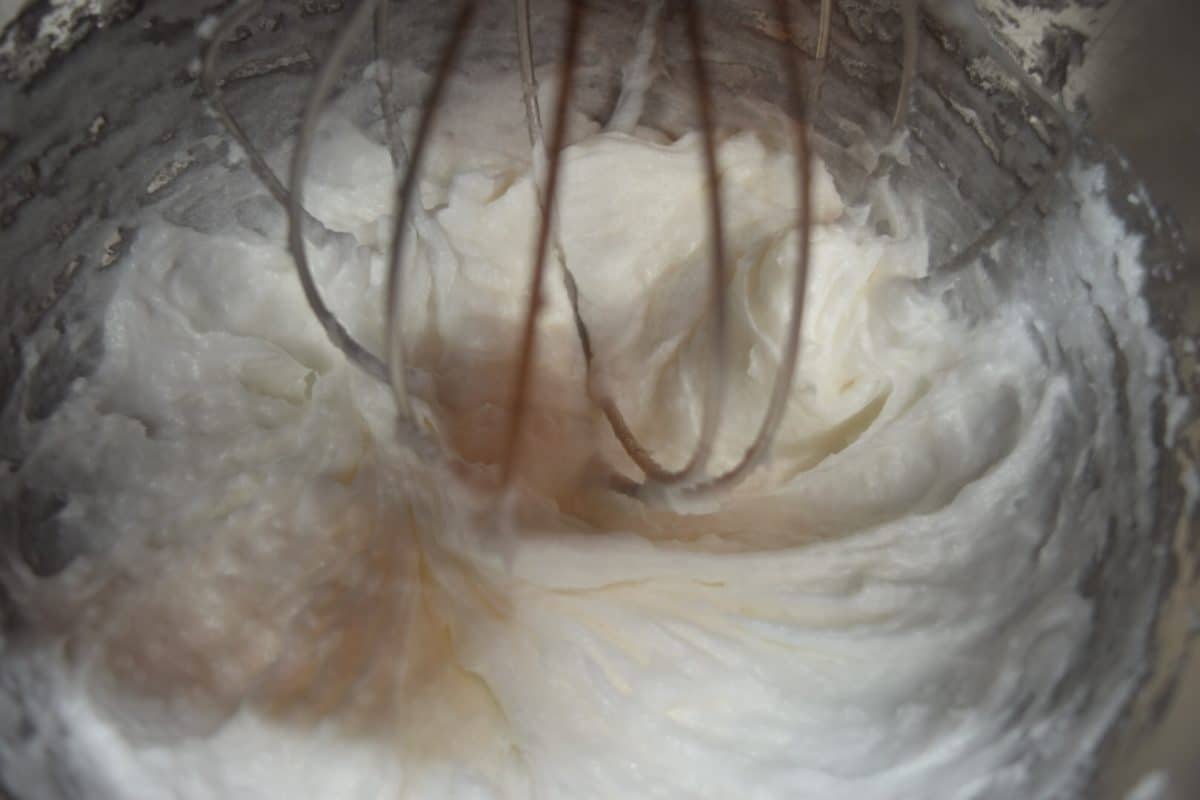 Next pound the freeze dried strawberries into a powdery consistency. I just used a can I had in my cupboard, but you could use a rolling pin or give them a whirl in a coffee grinder.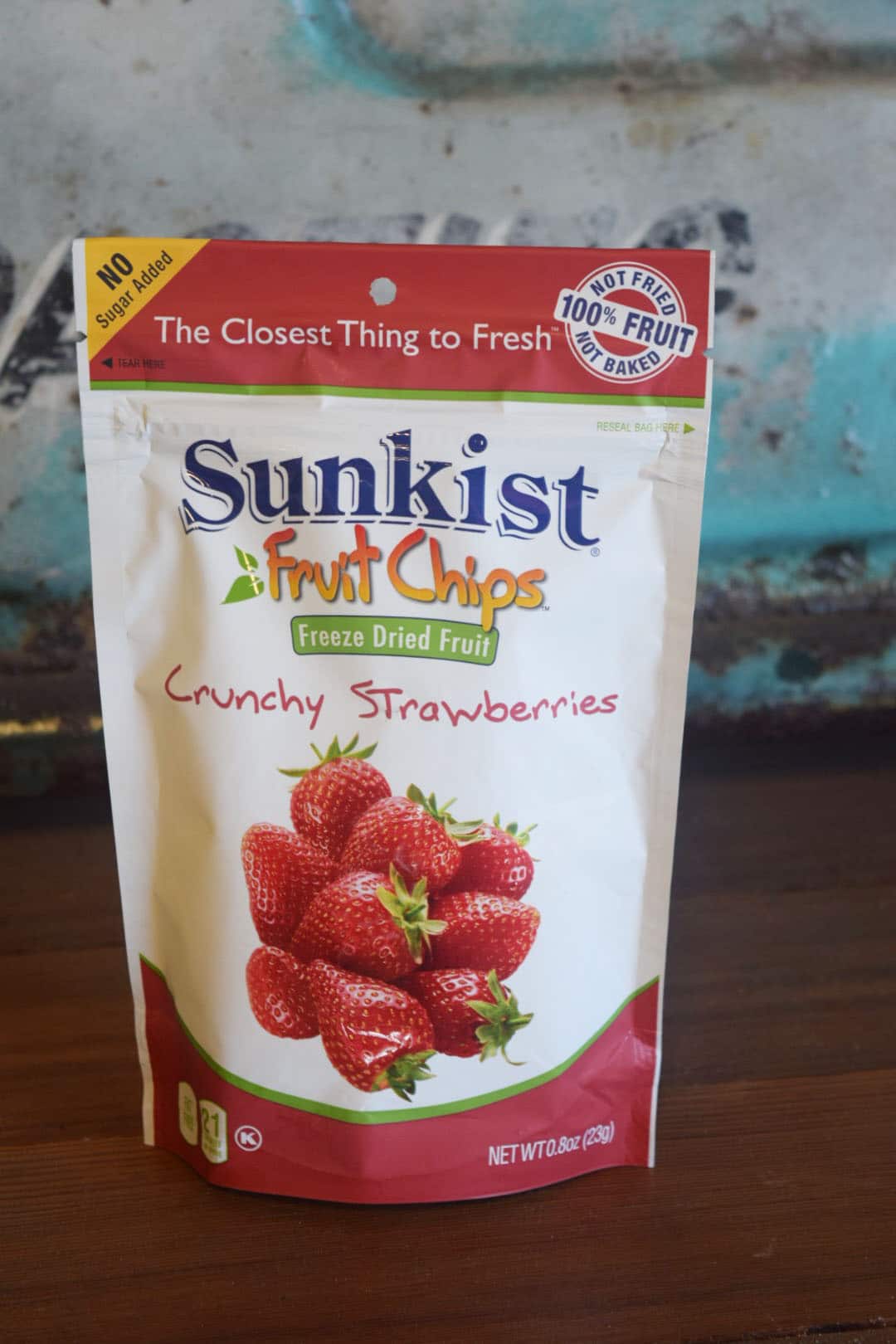 Add the powdered strawberries and sugar to the whipped coconut oil until combined.
To give some extra strawberry fragrance add 1 teaspoon of strawberry flavoring or 3 to 4 teaspoons of strawberry extract to the mix!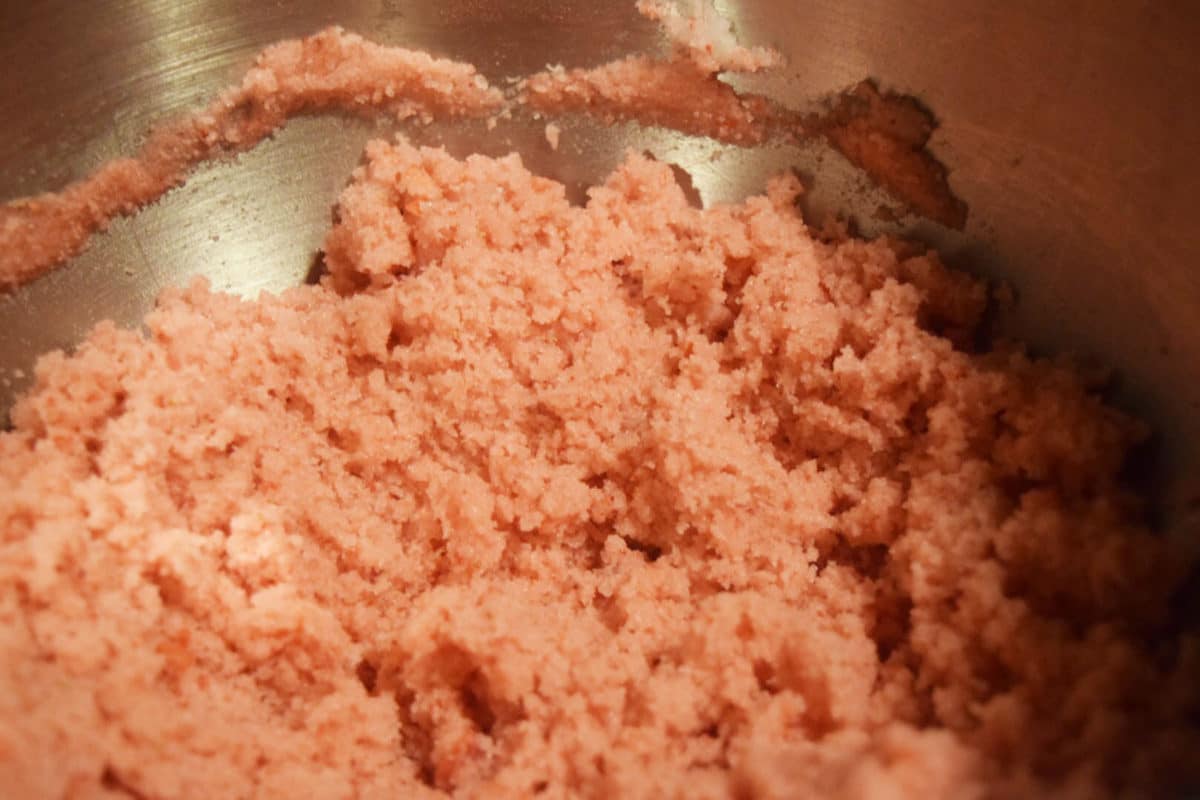 Fill a mason jar with this Yummy Strawberry Sugar Scrub, tie a pretty ribbon (I used bakers twine) and add a small wooden spoon to make it super festive. There you have it…. the perfect gift for the holiday season! This would be great for valentines day or mother's day too!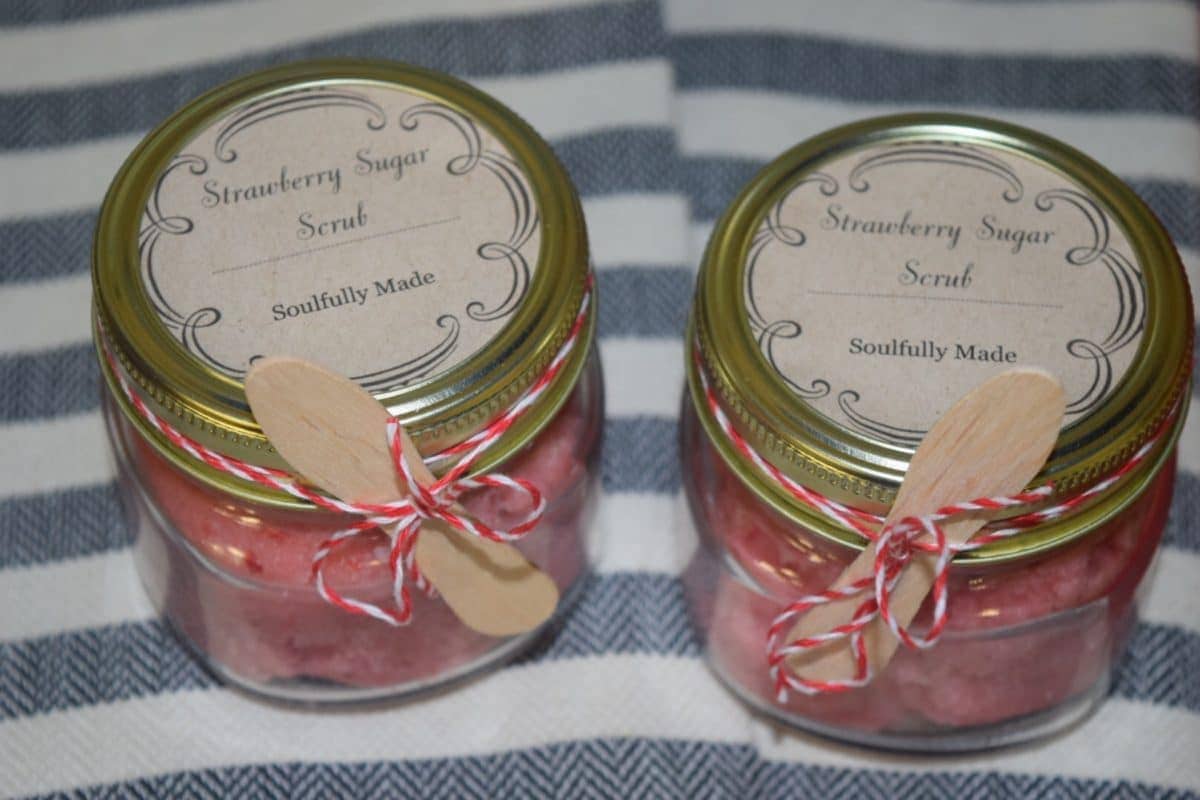 It's smells so scrumptious I am tempted to eat it! I guess really you could!! I'm thinking the sugar and the strawberry powder would be perfect for the rim of a delicious strawberry cocktail or lemonade too! See I get distracted easily, but I think I will be creating a drink idea soon just so I can use that!
This makes enough for about 24 ounces, so depending on your jar size you can adjust the recipe for the amount you need for your gift giving this season!