These Touchdown Turtle Brownie Bites are a deliciously easy way to celebrate game day! Rich chocolate brownies baked in a mini muffin pan topped with a chocolate covered caramel and football shaped pretzels with pecans!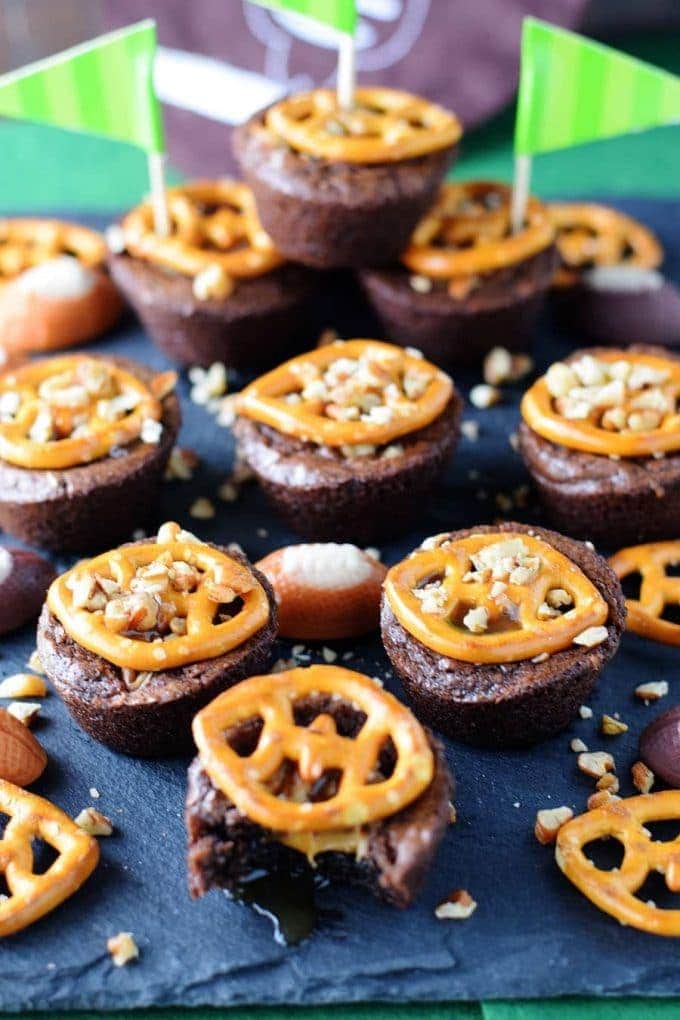 Can you just smell the goodness going on when brownies are baking and they come out of the oven and are topped with a chocolate covered caramel candy? That gooey melted caramel oozing over a decadently rich brownie!
Well it gets a little better with pretzels and pecans! I mean a dreamy bite if I ever saw one!
Keeping recipes simple doesn't mean they lack in taste or in presentation. These are super cute and perfect for Super Bowl Sunday, a college game tailgate, or a day with friends gathered around the TV cheering on your favorite team!
This is the perfect treat for any gathering! But when it's game day season I grab a bag of football shaped pretzels to make this a fun way to cheer on the team and have the crowds a cheering with all the goodness they are biting into!
It's a WIN for the TEAM and for the COOK too!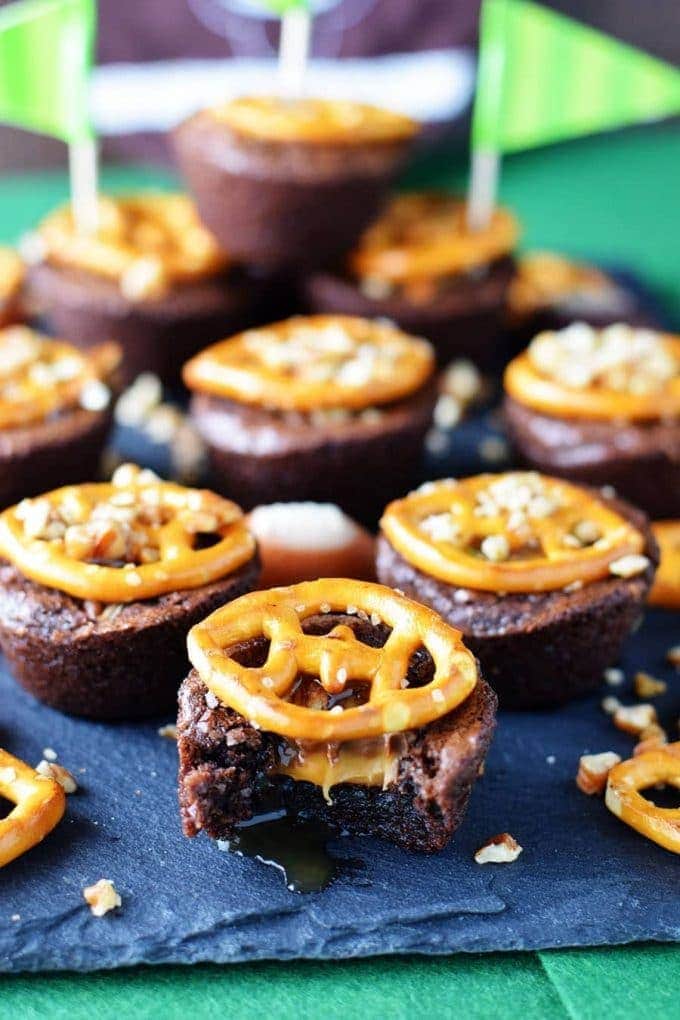 What is needed to make Touchdown Turtle Brownies
Your favorite boxed brownie mix
Package of Rolo Candies
Football Shaped Pretzels
Chopped Pecans
Hot Fudge Sauce
Caramel Sauce
How to make Game Day Brownie Bites
Let's get Ready to Rumble (I mean assemble)!!!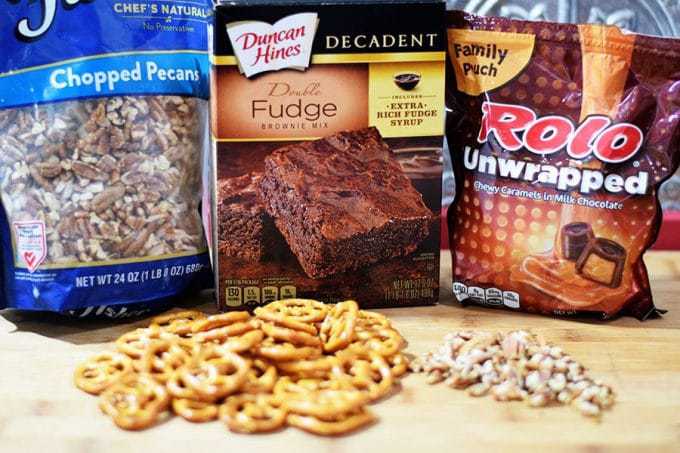 Preheat oven to 350 degrees. Mix boxed brownies according to directions on back of box. Make sure to grease or spray muffin tin well! Scoop or pour brownie mixture, about 2 tablespoons, into mini muffin pans.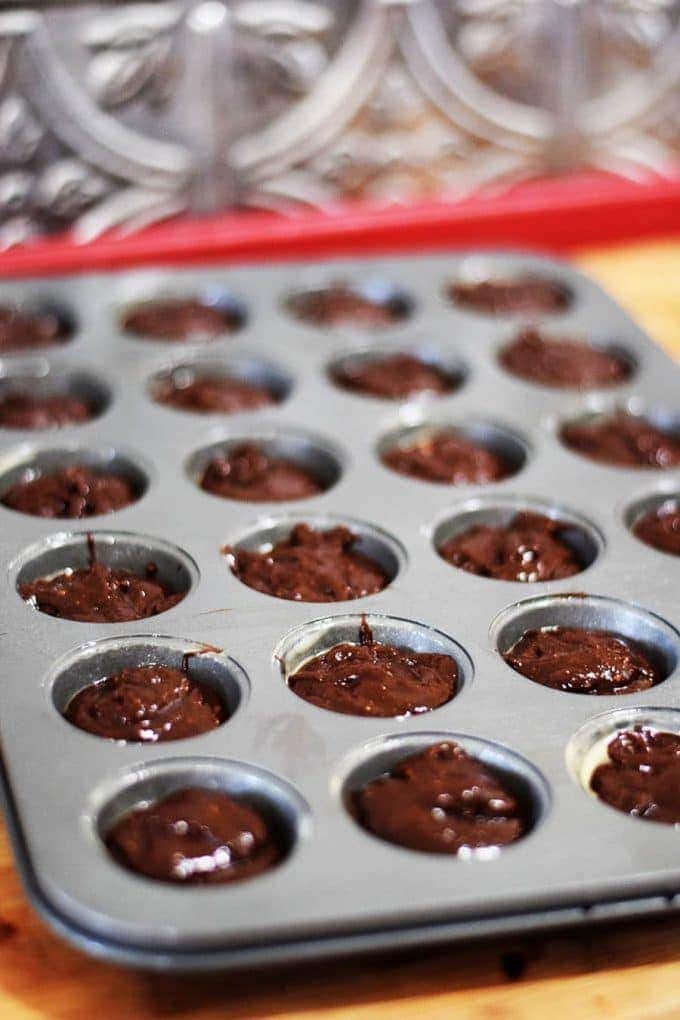 Bake brownies until done. About 12 to 15 minutes. These bake pretty quickly in a mini muffin tin.
While they are still hot stuff a Rolo into the center of the brownie. Then press in the pretzel slightly so it will stick and sprinkle with chopped pecans.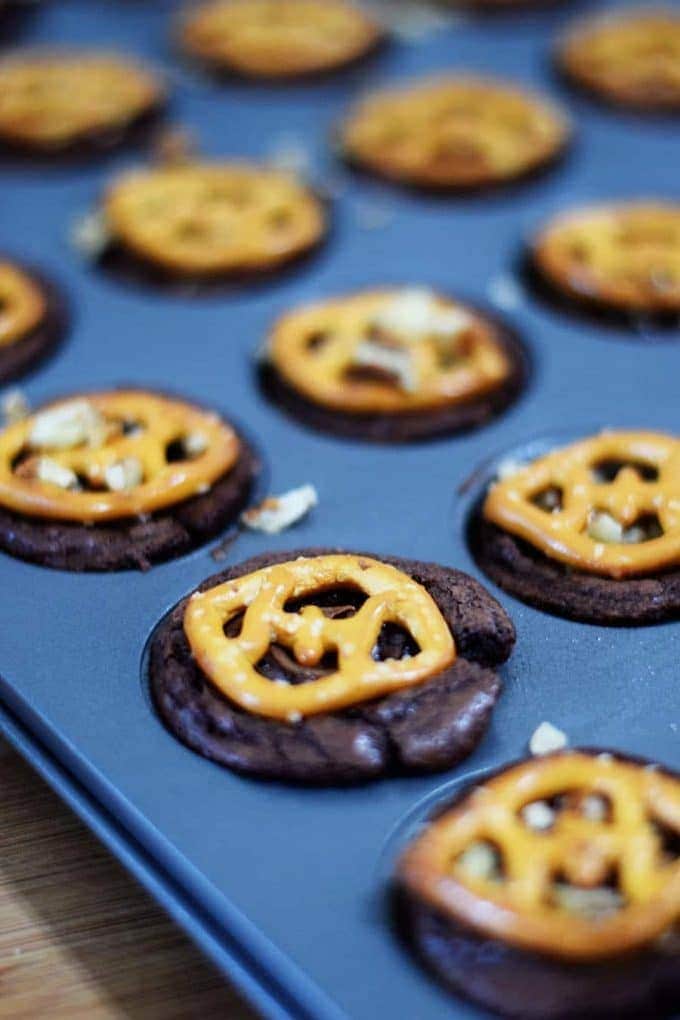 Drizzle with melted chocolate or hot fudge and caramel topping if desired and serve to your rowdy football fans!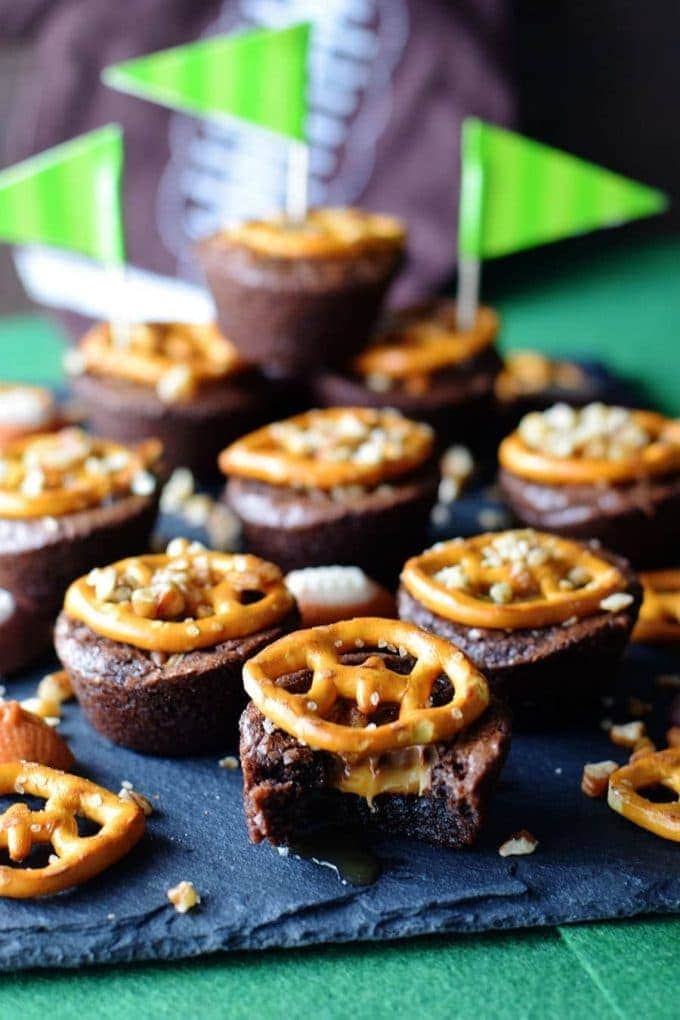 Things you may need to make Touchdown Brownie Bites
*Soulfully Made is a participant in the Amazon Services LLC Associates Program, an affiliate advertising program. Please note: This post may contain affiliate links to products I use and love. I earn a small commission, at no extra cost to you, to help with blog expenses when you make a purchase through an affiliate link. Thank you for your support!
Please Pin Touchdown Turtle Brownie Bites to SAVE & SHARE for Later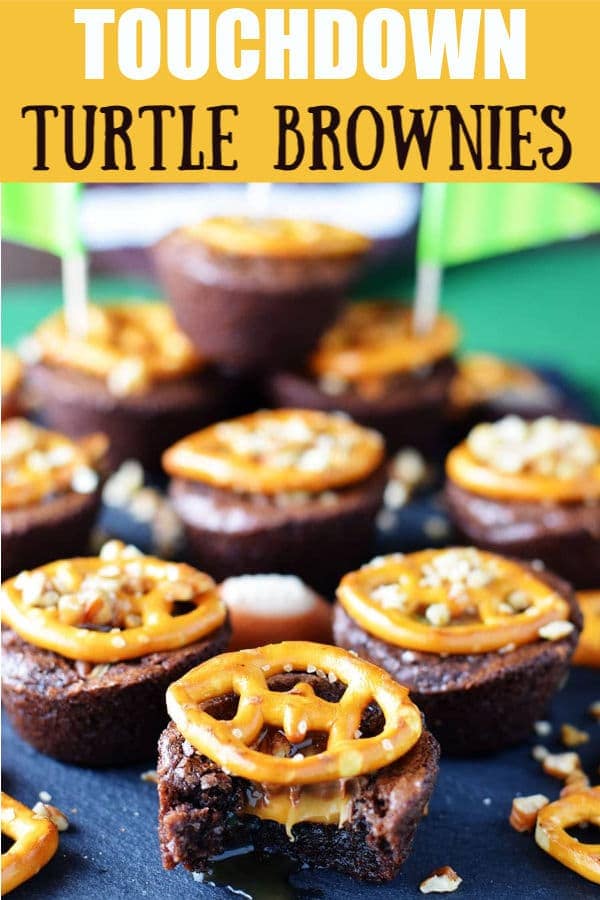 Other Recipes You May Enjoy
Touchdown Turtle Brownie Bites
You can also find this at Meal Plan Monday and Weekend Potluck.