White almond cake layered with citrusy strawberry filling and topped with a delicious almond buttercream icing. This Almond Strawberry Layer Cake is beautiful for Spring or Easter and perfect for a shower or wedding cake.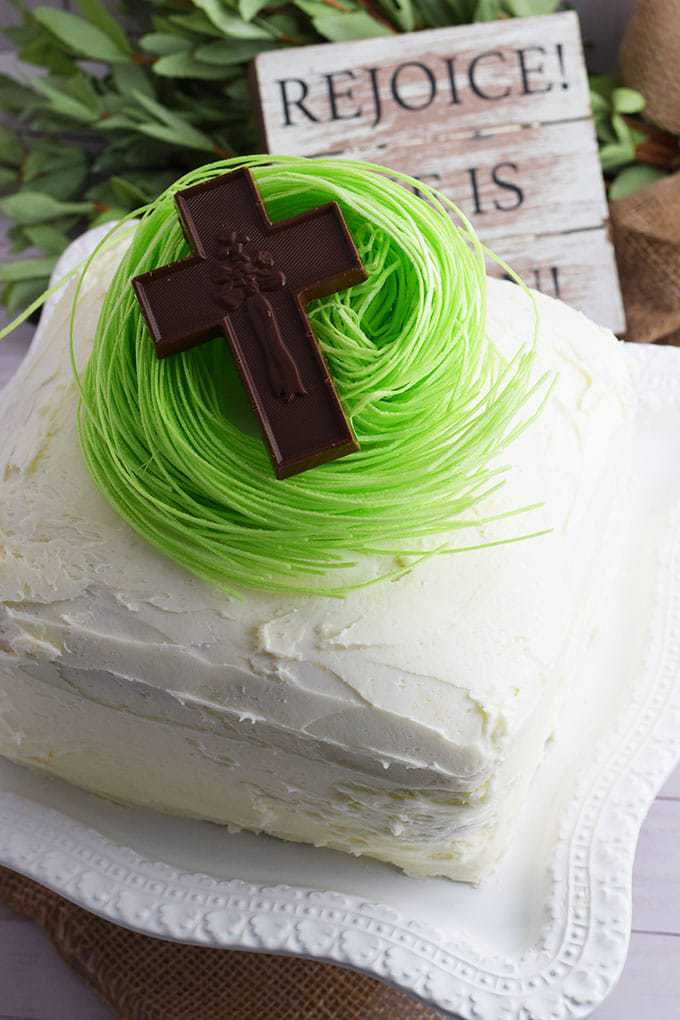 This time of year I start feeling reflective. As we approach Easter, I am reminded of the sacrifice our Savior made to provide grace for our salvation. It's also Spring and new life begins and we see growth and blooming all around us.
This time of year correlates so closely to what happened on the cross that day! We are provided a new life and with new beginnings in Christ. Leading up to that Good Friday and all that transpired, yet Jesus gives us this "new commandment":
John 13 – 34 So now I am giving you a new commandment: Love each other. Just as I have loved you, you should love each other. 35 Your love for one another will prove to the world that you are my disciples."
This is the single most important thing we can do to spread the gospel is LOVE each other as Christ loves us! I truly believe this.
He didn't command perfection he wanted us to Love.
I know I have shared with you that my father passed away and it was this time of year 8 years ago. I was so blessed by his unconditional love! This was one of the most important things he gave me.
I hope that each of you during this season of Easter and Spring will feel the love of Christ. I hope you feel love through my sharing of recipes and little tidbits of my life with you. Each of you reading this are so important to me.
While I know this doesn't have much to with cake, but it is what is on my heart today. Gratitude for Grace and New Hope in the Risen Savior. And sharing love!
And speaking of Love – there is this cake and my LOVE for it! I just adore an almond cake and add in layers of strawberry and you just have the most beautiful cake. What about you are you a BIG ALMOND CAKE LOVER?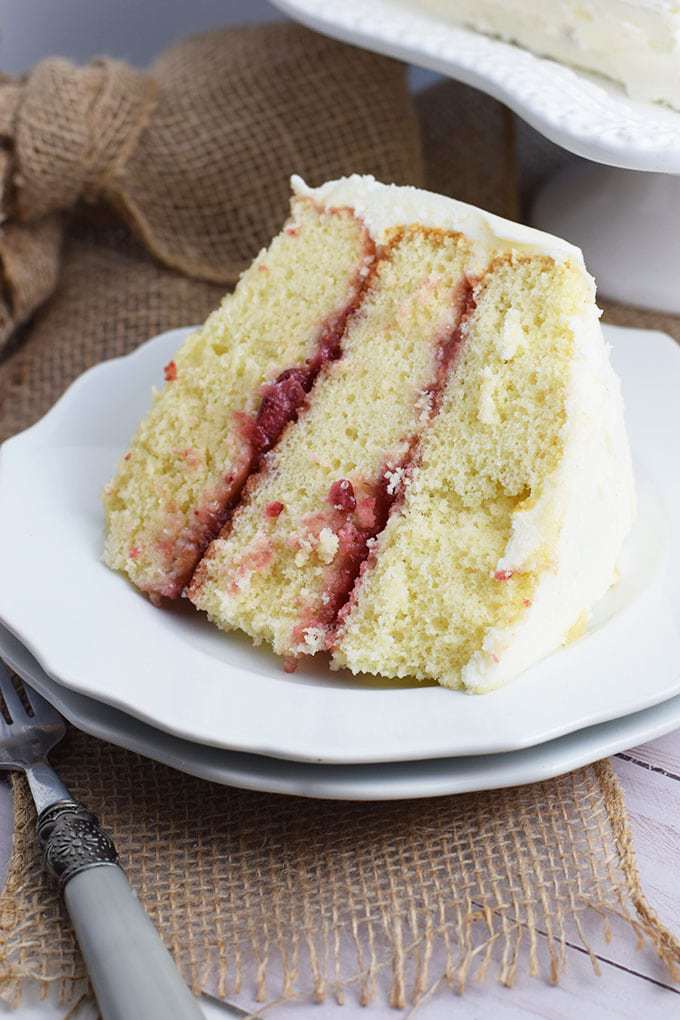 Ways to decorate this decadent Almond Cake
Edible Easter Grass and a Chocolate Cross placed in the middle (pictured).

An Easter Bunny nestled in some green coconut grass with malted chocolate eggs.
Simply Iced with this delicious almond buttercream for a shower or wedding layer cake.
Edible flowers on top are gorgeous for Spring.
Piped roses or doll-ups of icing on top with fresh strawberries.
How to make Almond Cake with Strawberry Filling
Love Southern Inspired Recipes Come Follow along!
Facebook | Instagram | Pinterest | Twitter | Google +
Get Free Recipes from Soulfully Made delivered right to your inbox!