The Best Key Lime Pie Recipe you'll ever make. The filling is sweet and creamy with the tartness from the Key Limes and wrapped up in a buttery delicious nutty graham cracker crust. It's so easy you find yourself making it over and over again!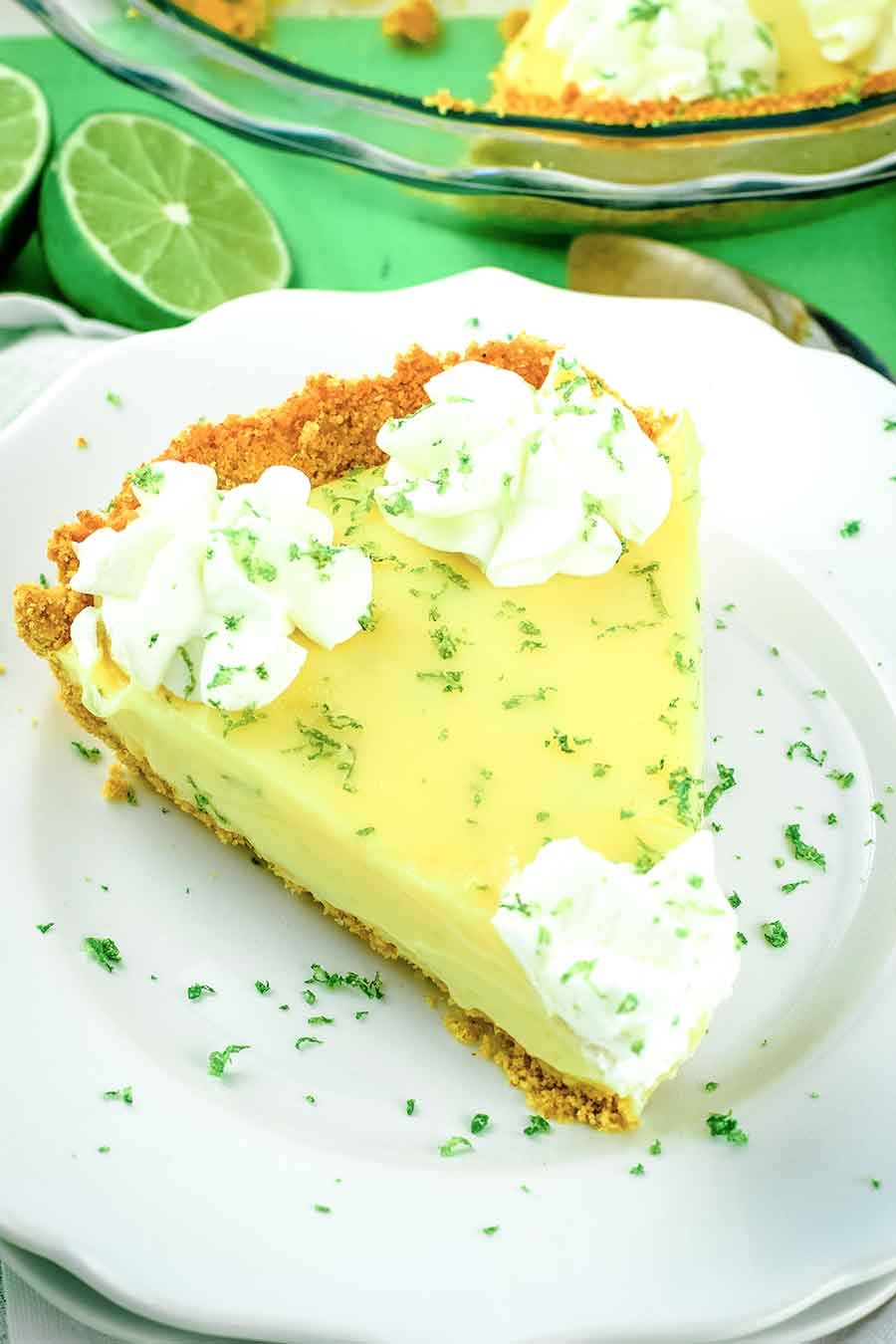 I wanted to start this sentence out with this is our favorite. I know we have a lot of favorites in our house - wink, wink! And this KEY LIME PIE is one of them. It's my son's favorite pie of all time hands down. I have a few in the running, but this is one I would pick over just about any pie. It is the perfect combination of sweet and tart. And this kind of tart is one you can only get from a key lime.
What is different about Key Limes
Key limes are very small and have a slightly yellow flesh, they also contain more seeds.
They are also known as West Indian Limes, and are more aromatic. The juice is tarter and has more floral notes.
The are less common here in the U.S. Y'all know I am from Florida and this pie became famous down in the Florida Keys. These limes were once grown there commercially until a hurricane wiped out many of the groves there. Many farmers replaced those crops with Persian Limes that you see more often in your grocery stores.
The taste difference in these limes make the most unique and delicious pies! You will be thinking your Florida stars this one was invented!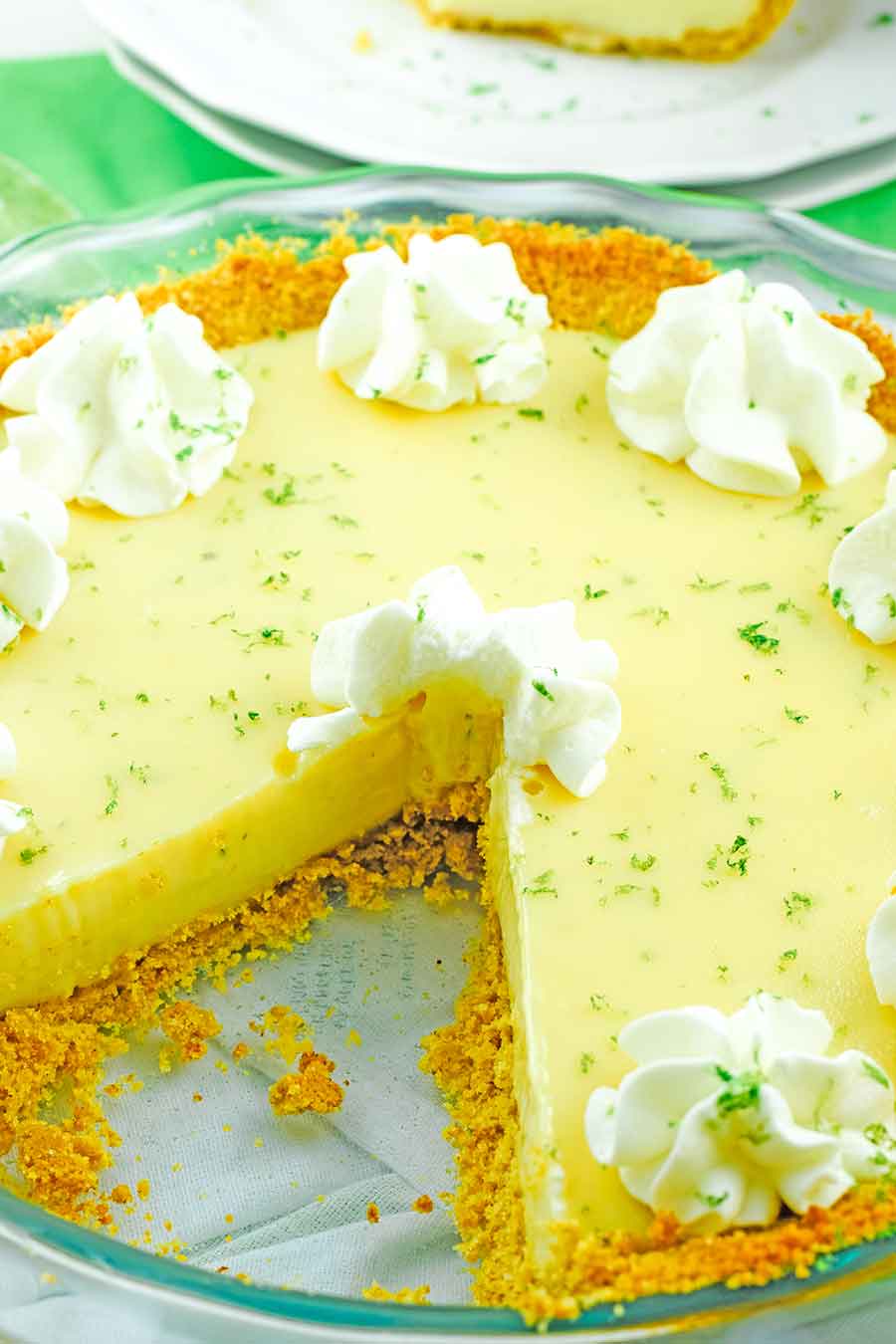 This one is EASY as PIE to make - don't you just love my jokes?? But it really is simple and you might just find yourself making them in your sleep!
Simple Key Lime Pie Crust
It all starts with a graham cracker crust! I am not the best pie crust maker. It is something I keep promising myself to get better at. A homemade one just tastes amazing.
If I can do it so can you! It's just crushed graham crackers (you pulse in a blender or food processor or take out all your stress with a can or rolling pin and crush them in a zip-lock bag). You can also buy them already crushed in the grocery stores now! Add some melted butter and sugar and voila you have a homemade crust!
TIP - You can add in crushed nuts for an extra divine crust!
What is in Key Lime Pie Filling
Key Lime Juice
Lime Zest
Egg Yolks
Sweetened Condensed Milk
Sour Cream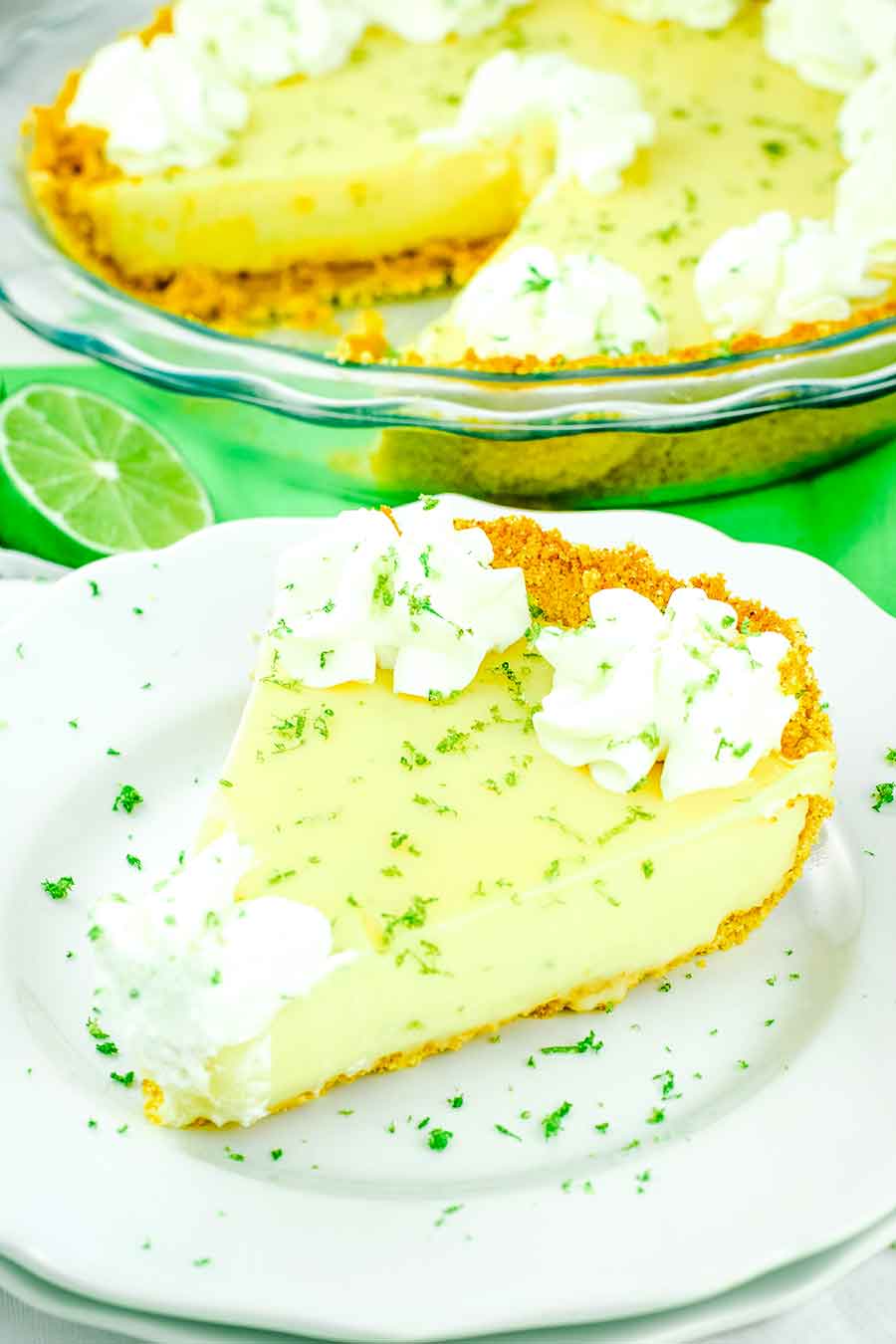 What you need to make the Best Key Lime Pie in the World
Pie Plate - I used this 9.5 inch Pyrex pie plate! It is my favorite. If you have a smaller one it will work too. You crust will be a little thicker or just don't use it all. It's great sprinkled on some ice cream too anyway!
Key Lime Juice or Key Limes - I almost always use Nellie and Joe's Key West Lime Juice and you can get it on Amazon delivered right to your door! It really has that distinct taste you want!
You need a Citrus zester! The lime zest adds a ton of flavor and ya can't skimp on flavor y'all!
I tend to go with simple when it comes to desserts. I like them to be pretty, but I always say mine have a rustic look. Thank heavens that is still in right now! Dollop or pipe on some whipped cream and grate some lime zest over the top and it is stunning!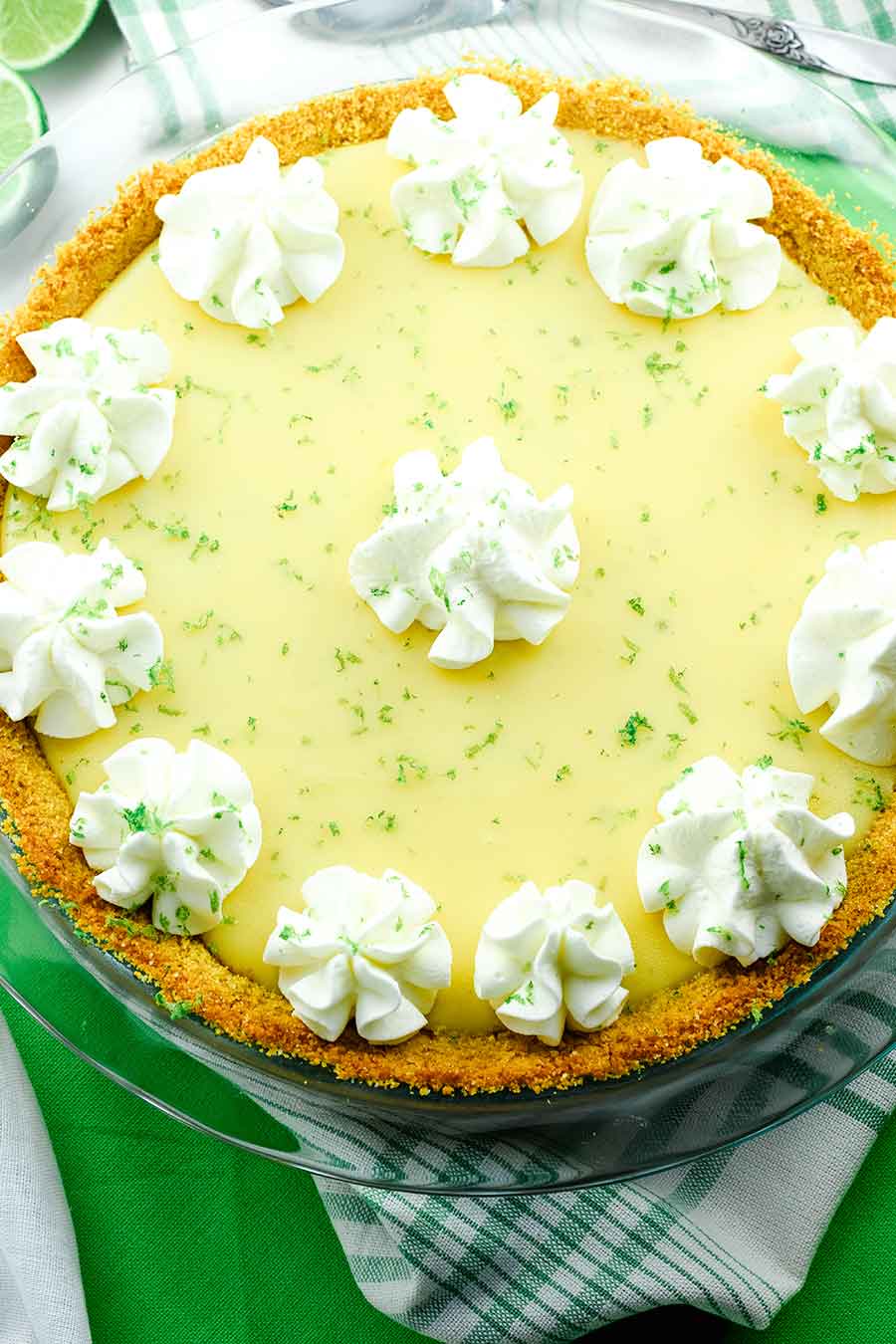 Pin - Best Key Lime Pie -to SAVE for later and Share with Friends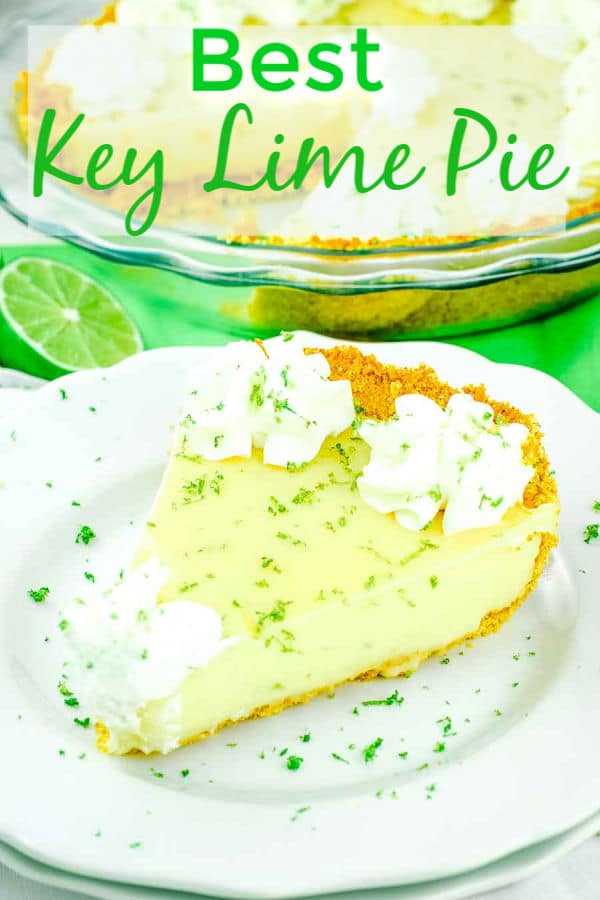 I'd love it if you enjoy this recipe if you'd comment and rate the recipe in the recipe card. ⭐️⭐️⭐️⭐️⭐️
Hashtag any recipes you make from Soulfully Made #soulfullymade or tag me @soulfullymade_ on Instagram to be featured on our stories!