Treat Mom to something SWEET for Mother's Day!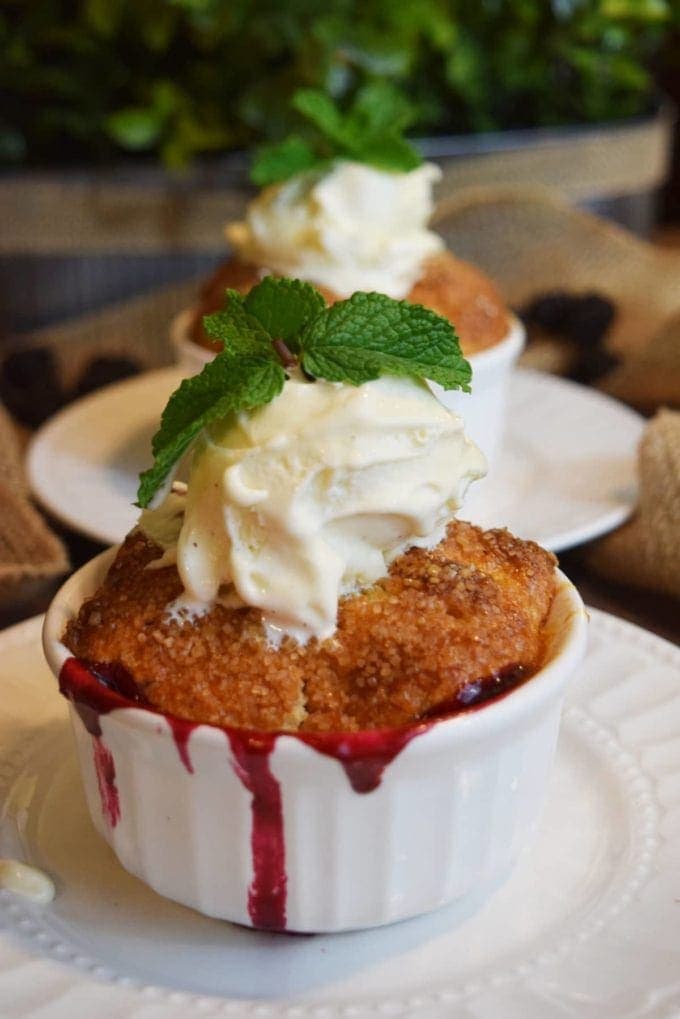 When I think of my mom I think of how blessed I have been to have such a special mom. She always pushed me to be my best, loved me unconditionally and of course taught me how to cook so many great dishes. This list could really go on and on, and thus as a result my mom is now my very best friend. So, on Mother's Day I want to treat my mom to something extra special and make the day about celebrating her.
Since I am thinking of blessings today, I am reminded of these beautiful blackberries I love. They are summer's sweet fruit "blessing" to us! This Blackberry Cobbler with Brown Sugar Pecan Biscuits are the bounty of this beautiful crop!
Can I tell you how much I love these individual cobblers! They turn out so pretty and are perfect for that extra special dessert to serve Mom on her special day!
As I find blackberries all around, I even have a few in my garden popping up now, I am raring to make these scrumptious cobblers. The filling is divine and as much as I love it, oh how I long to spoon through that biscuit and scoop up those warm berries and dip into some vanilla ice cream. I mean all of it together is just about enough to make you do a happy dance.
A little LOVIN' goes into making these.
However, they are not hard to make, come together quickly and the lucky people you choose to share them with will be impressed. Those special peeps will have their own little bowl of heaven to enjoy all to themselves! No sharing is required 🙂 Even though MOM taught us to share politely!
We've been making cobblers in my family for years, but this creation is one of my favorites. I can remember mom making them often! But instead of the typical flour topping or dump cake style one, I set out to make a sweet biscuit type topping and this one has turned out delightfully!
Let's get this filling going!! Mom's waiting for her dessert!!
How to Make Blackberry Cobbler with Brown Sugar Pecan Biscuits
First preheat your oven to 400°. Stir together your blackberries, sugar, amaretto or almond extract, salt , flour and butter in a bowl.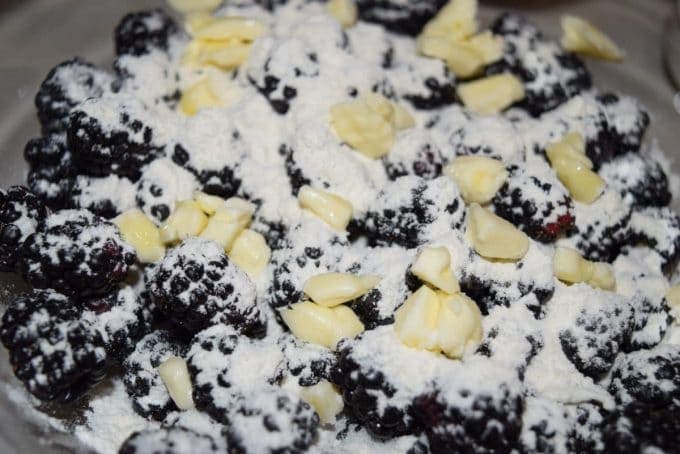 Line a baking sheet with aluminum foil. These thangs may want to bubble right on over with greatness you know! Grease or butter 6 (8 ounce) ramekins. Divide the berry mixture into the ramekins and bake in the preheated oven for 13 to 15 minutes. Just until they begin to bubble!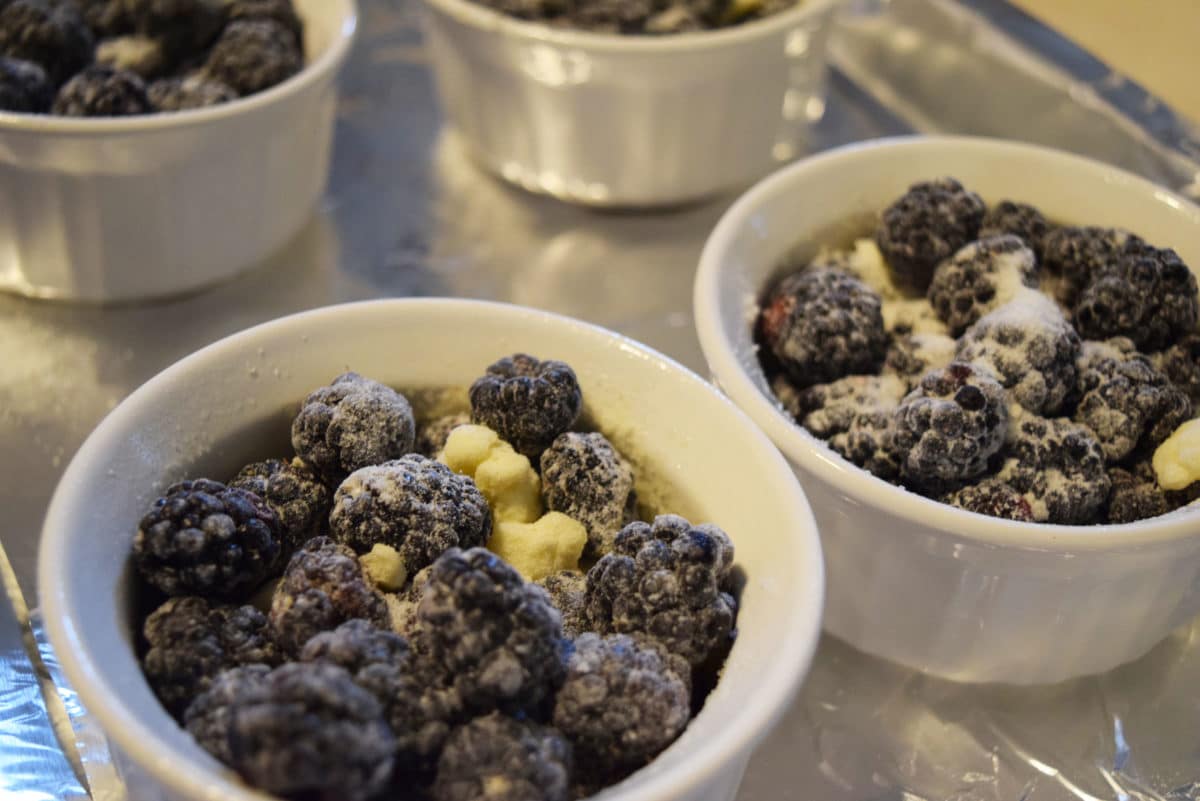 Meanwhile, let's make biscuits! Whisk together flour, salt, baking powder, and brown sugar in a large bowl. Cut in the butter with a pastry blender until it looks like small peas.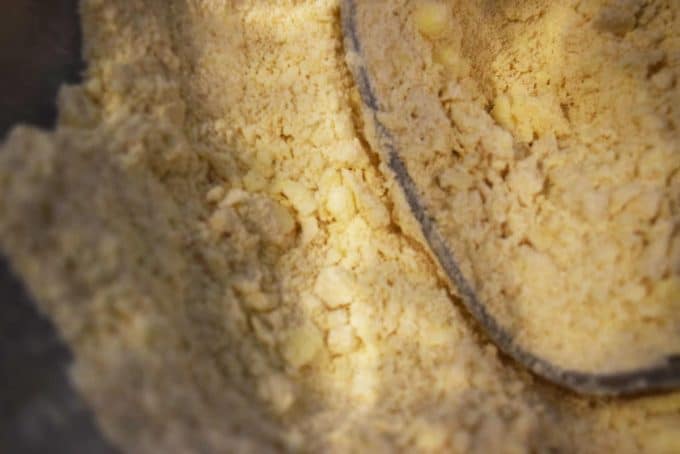 Add chopped candied pecans and toss to combine. Then add in buttermilk, stirring until the ingredients are moist.
Turn dough onto a lightly floured surface and knead 3 to 4 times. Pat into a rectangle and ¾ inch thick. Cut into 6 pieces.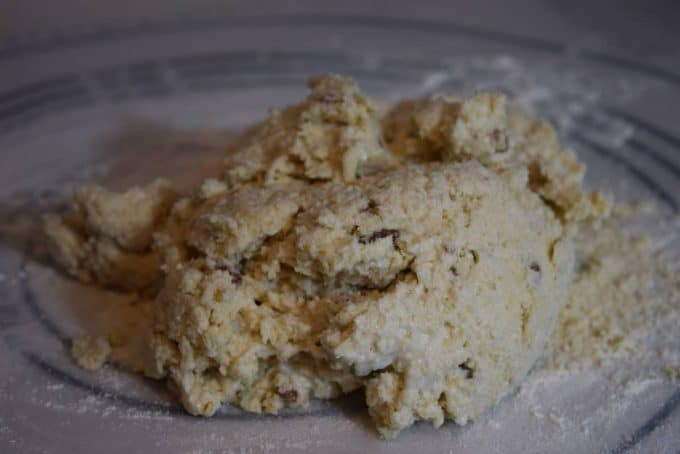 Remove ramekins from oven and place 1 dough on each ramekin. Brush dough with egg and sprinkle some turbinado sugar.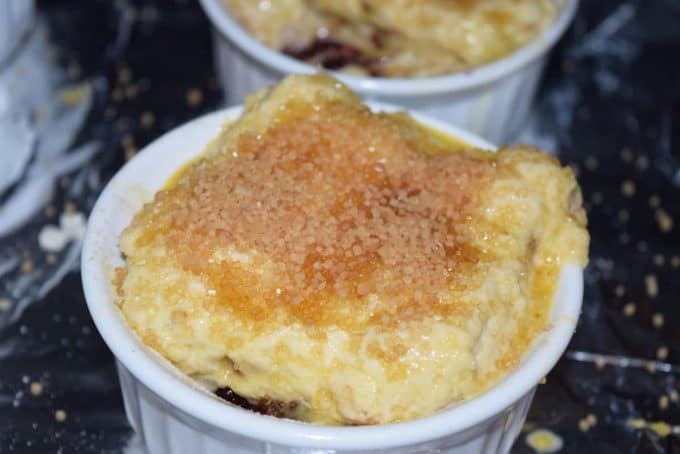 Return to oven, bake until biscuits are golden and fruit is bubbling. About 20 minutes or so!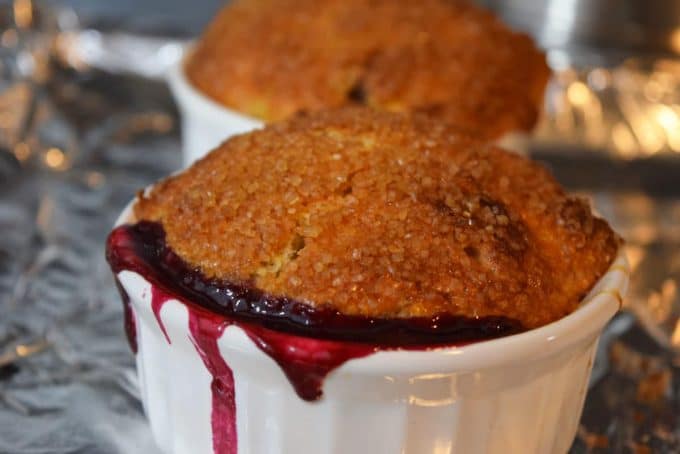 Let sit for 10 to 15 minutes and serve with ice cream!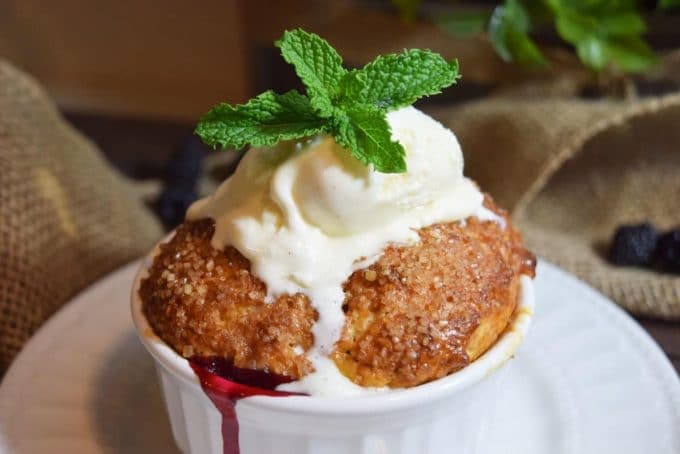 Now let's dig in!!!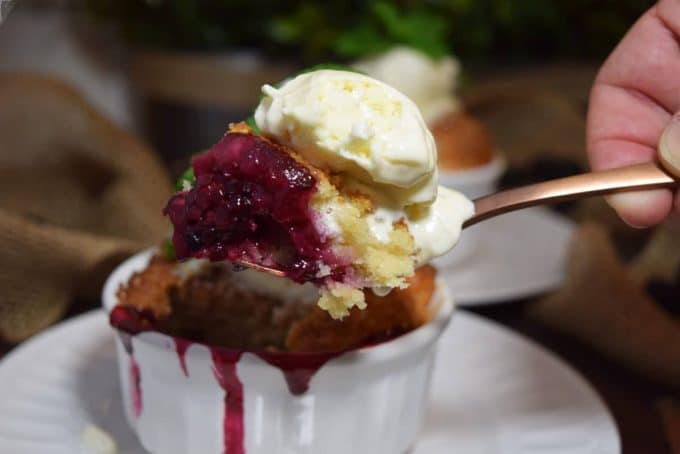 Pin it for later!