Made with layers of Lay's Potato Chips, this dish was my husbands all time favorite meal growing up! We refer to it as Mimi's Potato Chip Casserole.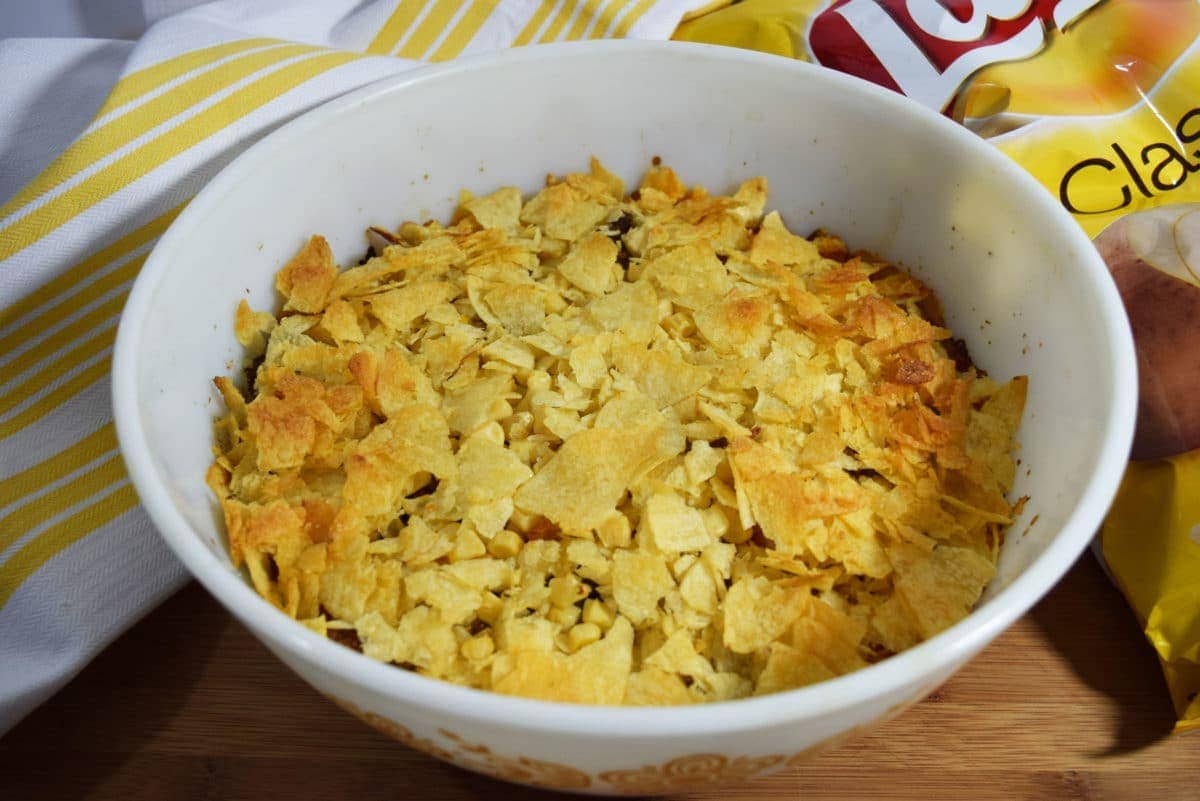 This casserole was my Mother in laws specialty and as far as everyone knows this was her original dish! One of the many wonderful things you can say about Mimi is she was an amazing cook. Her meals were simple, she never set an extravagant table, but let me tell you everything she made was like comfort on a plate and made with plenty of love.
Mimi was such a special, loving, funny and a feisty little lady. Little, because she wasn't big as a minute! I think she was barely 4' 10" and weighed 90 pounds on a good day. Feisty, because she had spunk and you better not say anything bad about any of her kids (that even included us in laws) or grand kids. She might just set you straight about that 🙂
We lost this little angle in November of last year and life just isn't the same without Mimi. There's a big hole left in the hearts of all that knew her, but she sure left behind some great big memories to help us fill it up!
Sweet Memories
Most of my memories revolve around her in the kitchen, out taking care of her yard or shopping! During the last few years she had been sick, but not too long before she grew her heavenly wings, she was feeling better and wanted my sister in love and I to take her shopping. I am so glad we got to do this! We had the best day and made such a beautiful lasting memory! Our little selfie (or Us-ie)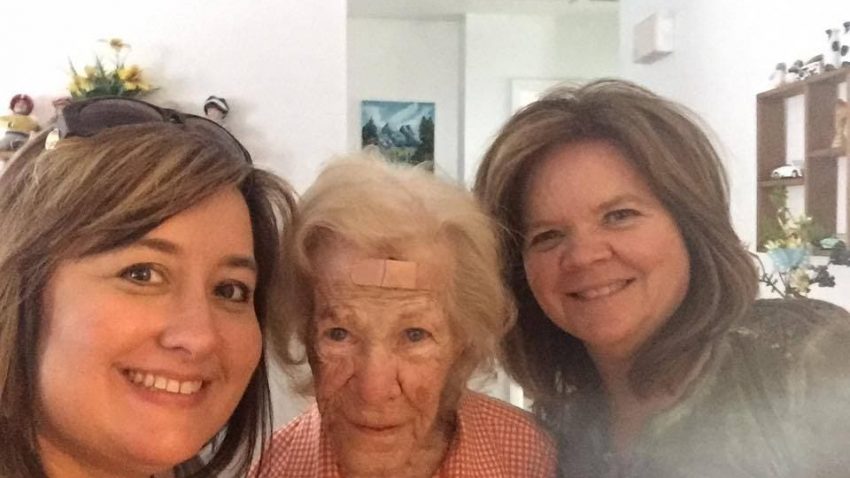 She knew my husband loved this recipe! So about one year ago she gave me the actual dish she always cooked this in. She wanted me to be able to make it exactly like she did! What a treasure! Hubby says it tastes just like moms, I'll take that compliment any day!
I hope that you will love this dish as much as He does!! One thing I do know you will love, is how super easy it is! Fact is it's easy on the wallet too! It's a perfect weeknight meal for your family too. And Mimi LOVED to make the FAMILY happy 🙂
Ready to get cookin'
All you need is 1 pound of hamburger, 1 bag of Lay's Original Potato Chips, 1 Can of Tomato Sauce, 1 Can of water, 1 Can of Corn, ¼ cup onion, and salt, pepper or garlic salt to taste.
Dice ¼ cup yellow onion. (Mimi's instructions are 1 small onion). In a skillet saute diced onion and hamburger meat. Salt and pepper meat to your taste (I always use garlic salt). I usually put them both in at the same time and get the onion a little soft on one side of the pan and then incorporate them together.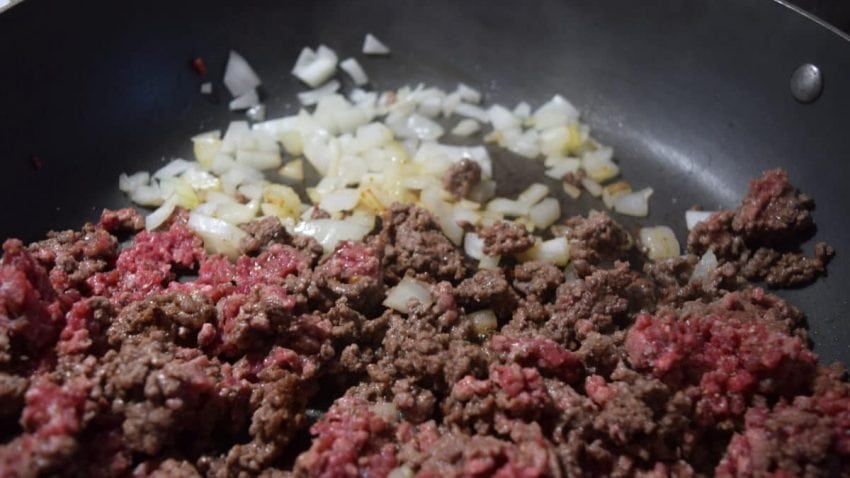 After your hamburger is done. Add in can of tomato sauce and use can to fill with water and pour in skillet. Stir, bring to boil and let simmer 2 to 3 minutes.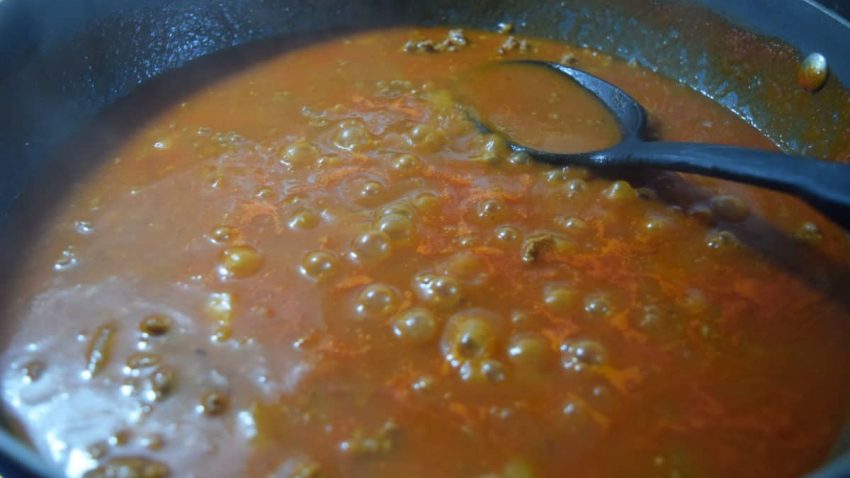 Drain your corn. Now start layering. In bottom of a oven safe bowl (Mimi's Pyrex Bowl), or casserole dish - put a layer of the hamburger meat mixture, then sprinkle on layer of corn, top with crushed potato chips. I just crush them lightly as I layer.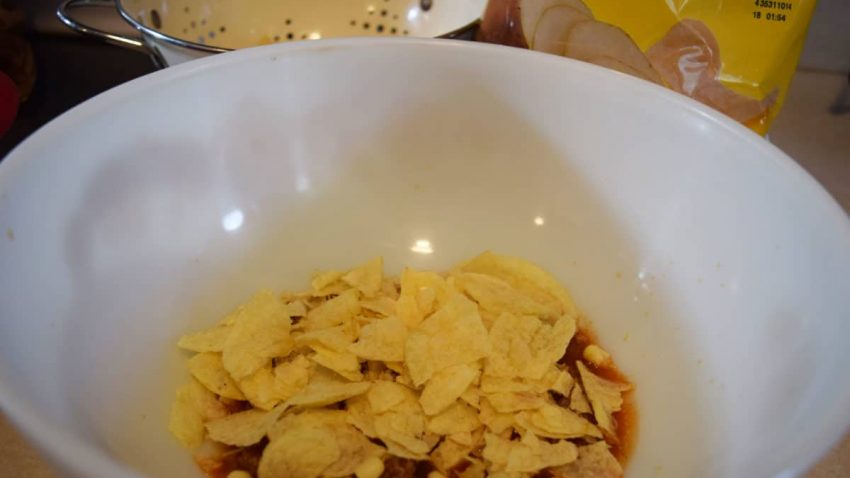 Repeat 4 or 5 (or so) layers until used up. Ending with chips on top.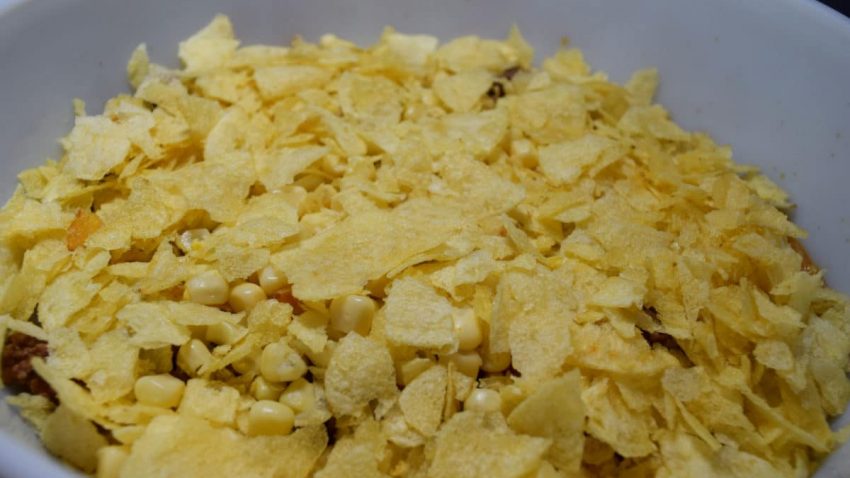 Bake in preheated oven at 350° for 45 minutes.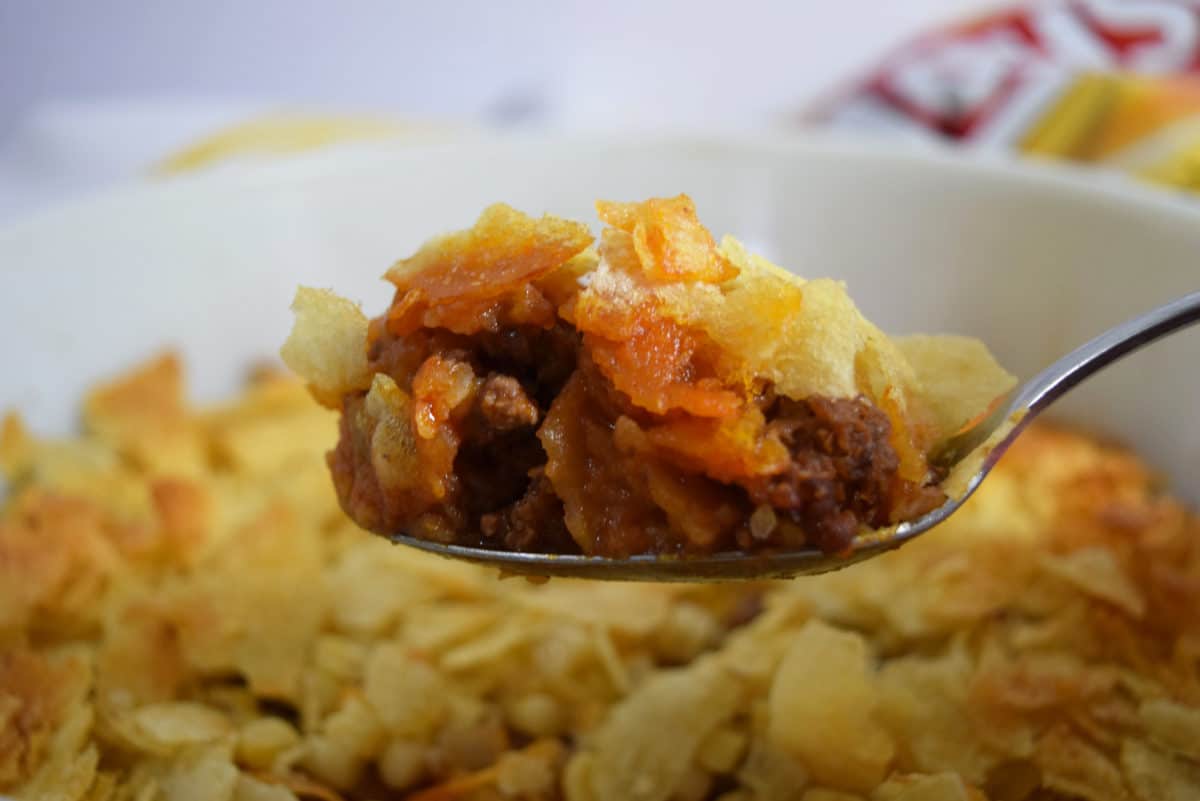 I'd love to stay in touch - Don't miss out on what's going on at Soulfully Made or any of the latest recipes. We'll deliver them right to your inbox! Receive our SOULFULLY MADE NEWSLETTER - it only comes once a week!
PIN IT: