Burgers are an All American Favorite! Instead of the normal top your burger, how about "Stuffed" Bacon and Cheddar Burgers!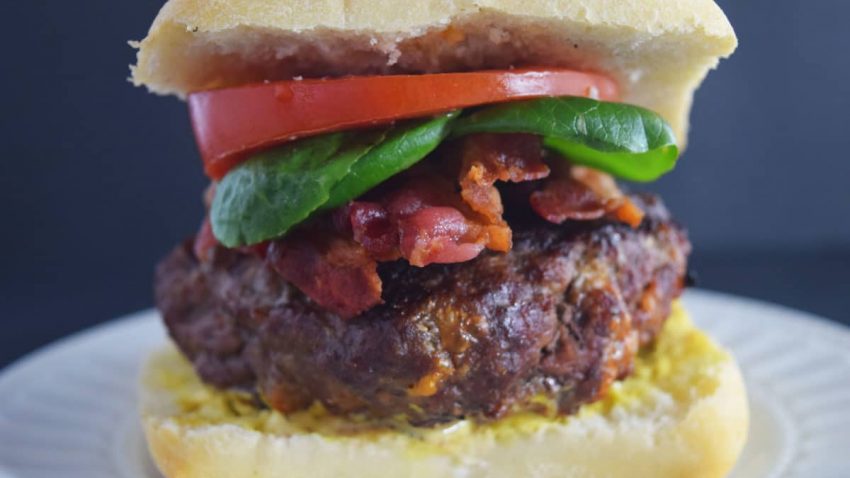 We have been grilling these bad boys at my house for a while now! There's nothing like a juicy cheeseburger! You add bacon and it makes everything better!
Lately around here, it's all been about grilling! It's a sign summer is emerging and school is out! I don't know about you, but I am ready for vacation. Until then it will have to be lazy weekends by the pool and firing up the grill!
Memorial Day Weekend traditionally is the "pre" start of "summer"
Today is Memorial Day and while this three day weekend has much become about grilling, family and friends. I cannot help but remember the reason we in America have these blessings and freedoms. There are so many that have gone before us and served to give us this privilege. This day is a day of remembrance and gratitude!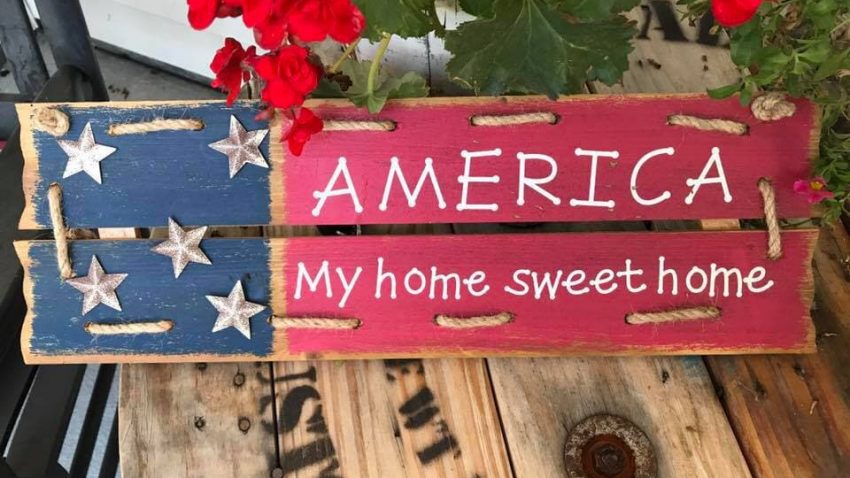 So while I continue to count these blessings and remember those who serve, I am also thankful for a beautiful home and the family I get to share these blessings with! We cherish our time together.
As we gather together, it typically is around a great meal and this time of year a great burger.
See this beautiful stack of deliciousness
Ground Chuck is the perfect blend for a juicy burger. Add in shredded cheddar and chopped bacon and you have heavenly hamburgers.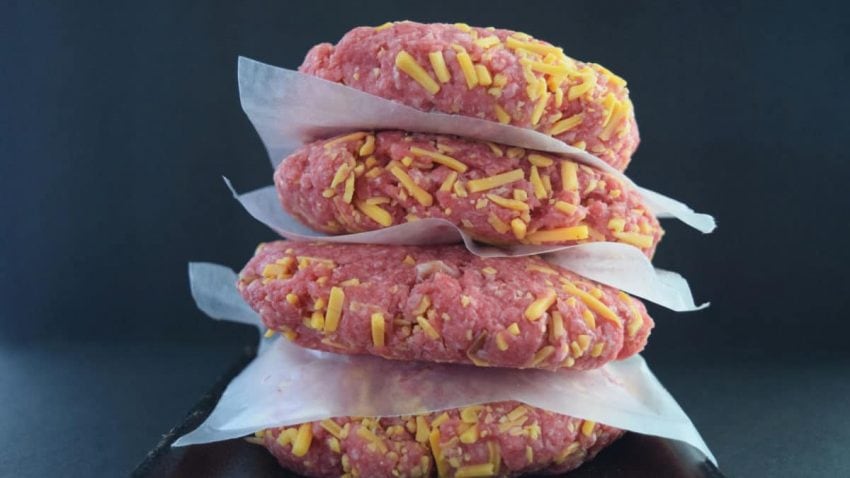 While I patty up this easy and delicious burger, my husband fires up the grill to a perfect 250°, so they will be nice and juicy. He grills them for about 10 minutes on each side. Perfection! They come out cooked the way we LOVE them. I don't want to say well done, because they are juicy but no red (we don't like red in our burgers at the Lee House). So adjust your time if you prefer them more Medium!
Do you see all that CHEESY - NESS going on!! You know that makes me HAPPY!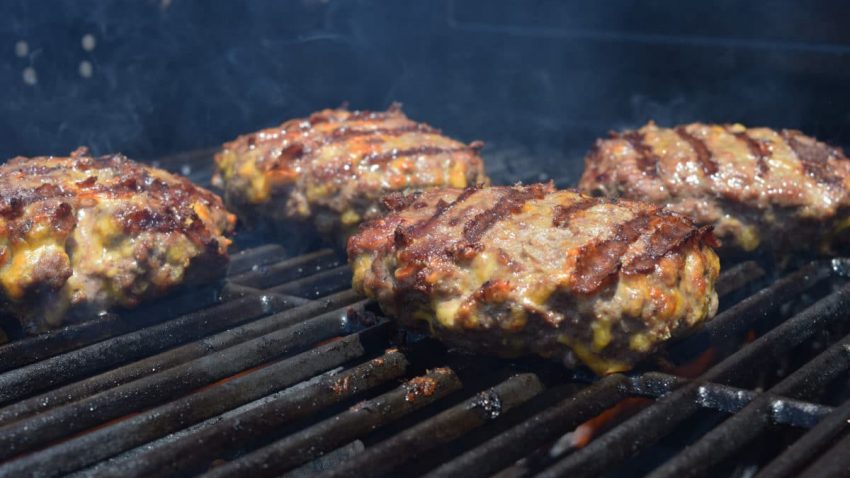 What do you like to serve with your burgers? We change it up, but a beautiful Chopped Greek Salad, Pasta Salad or Potato Salad are great options! And don't forget dessert - Banana Pudding Cheesecake Parfaits will do the trick!
Related Recipes
Pin this to Save

Much Love to you and yours!! Have a wonderful day, as we reflect on our Blessings and the Men and Woman who made the Ultimate Sacrifice, so that we can enjoy days like today!
---
Affiliate links to products I genuinely love are often incorporated in my posts. Using these links costs no additional fees to you. Thank you for your support.