This Pineapple Casserole Recipe is a classic southern dish that can be served as a side or dessert. It's unique combination of pineapple, cheddar cheese, and savory buttery crackers is a divine decadence you must try!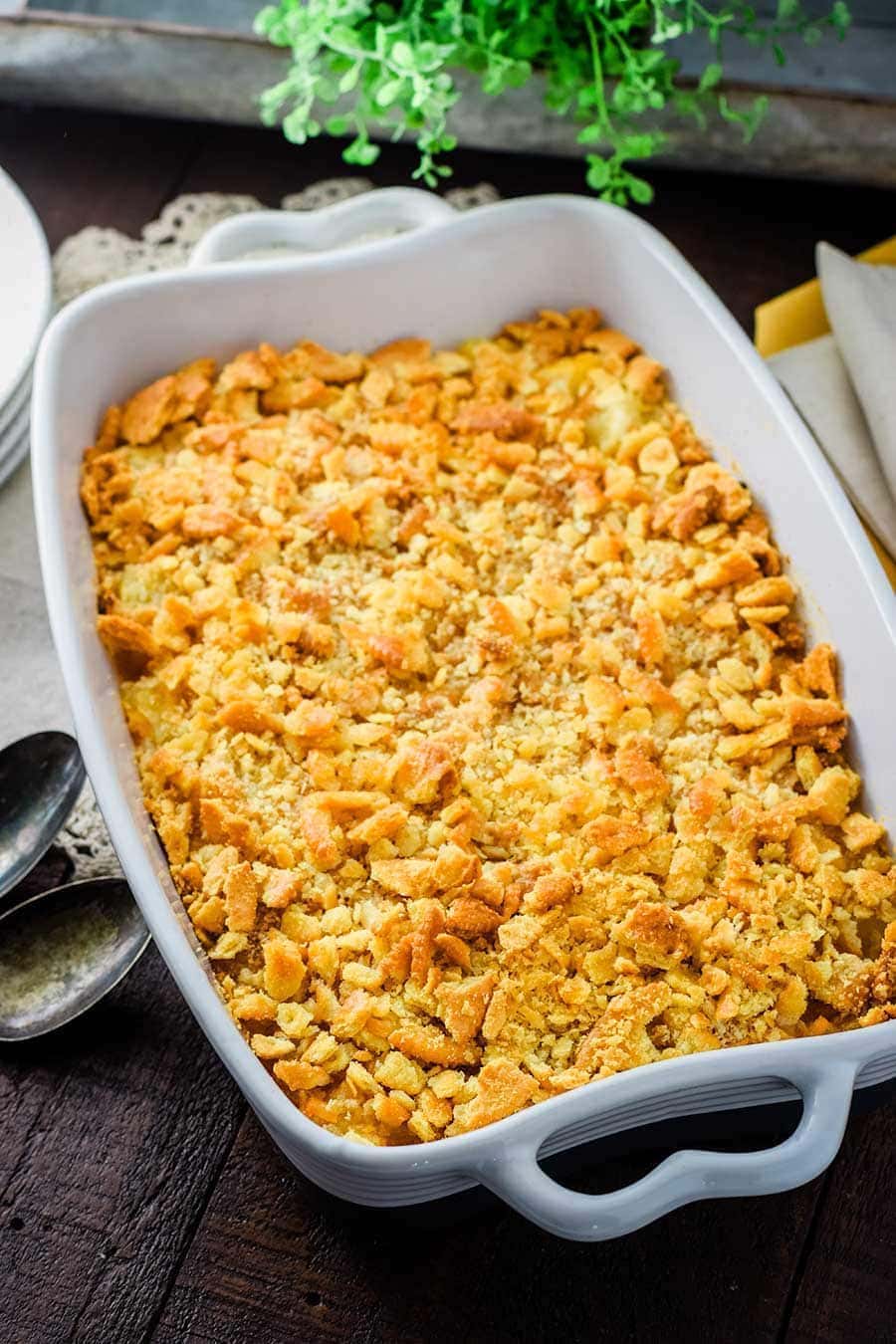 Pineapple Casserole
This casserole is also known by scalloped pineapples, baked pineapples and pineapple casserole and can be found on a many southern tables. Whether it's at the church potluck, or a holiday feast one thing for sure is it doesn't last long.
I remember the first time I made this for my kiddos. They were not quite sure they were going to even give it a try. But mom insisted just one bite! Well they were so happy they did. My son said "you have to make more of this one mom"and "now what's in this thing again?"
Pineapple Cheese Casserole
I am always unsure where to place this one on the buffet table. This recipe calls for cheddar cheese (I like to use sharp, always and if you have time to shred it yourself it melts like magic giving it the best texture) and pineapple together. What gives, but honestly it is a match made in heaven. It's part savory with a definite sweetness that brings you back for seconds.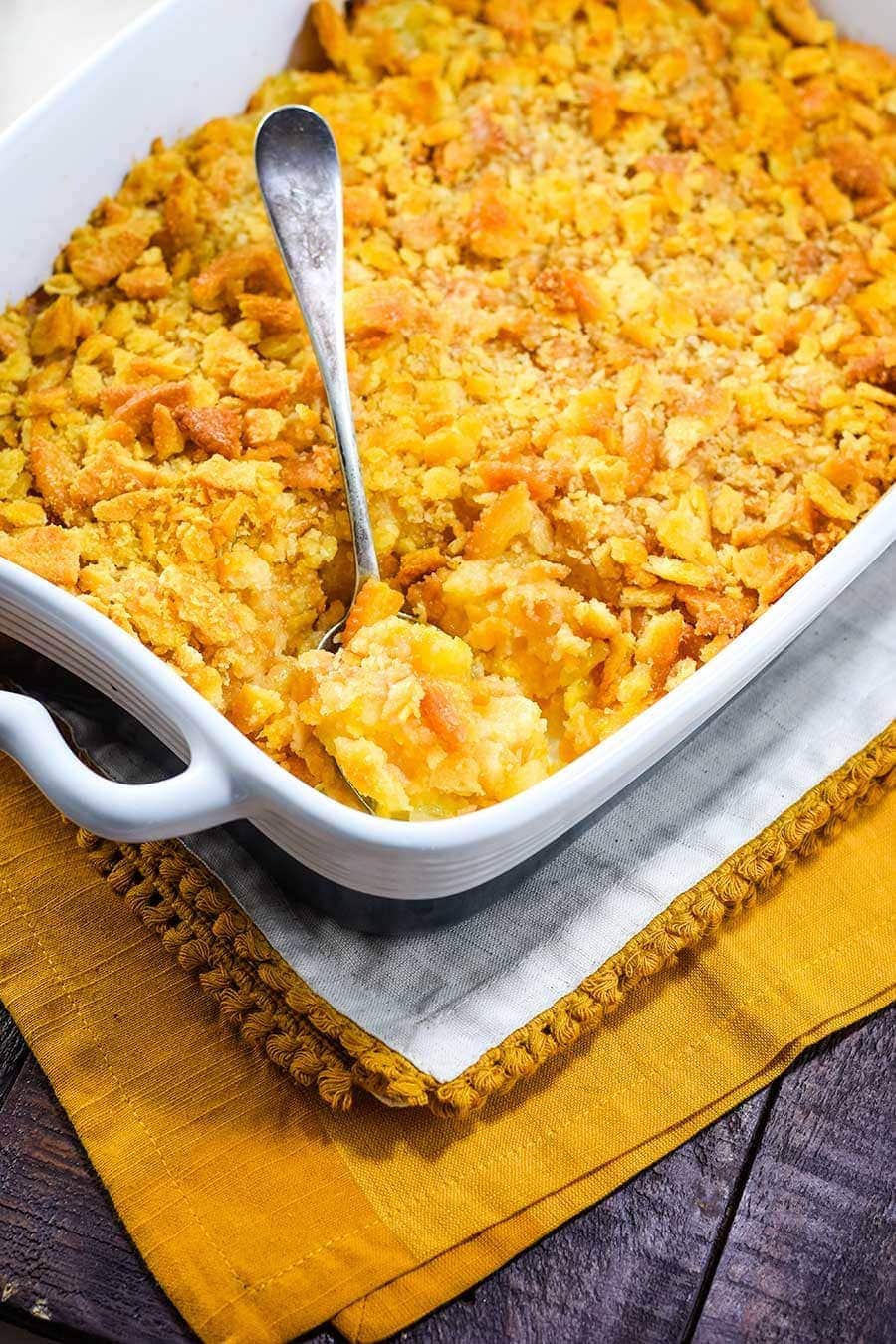 Pineapple Casserole with Ritz Crackers
Next goes on the buttery Ritz crackers. I am pretty sure the sweet angels above created these things! Here in the south we are known for topping a fair amount of casseroles with these divine creations. This just sets this recipe over the top.
The family thinks this recipe goes with everything - It's that yummy! But it compliments any Baked Ham so well. You often find this on our Easter, Thanksgiving or Christmas Table alongside my Coke and Jelly Ham!
My recipes calls for a few more cracker crumbs than most , but it gives a crunchy buttery bite with each sweet and savory pineapple deliciousness you take!
If you haven't tried it yet it's a one you will want to add to your MUST MAKE LIST!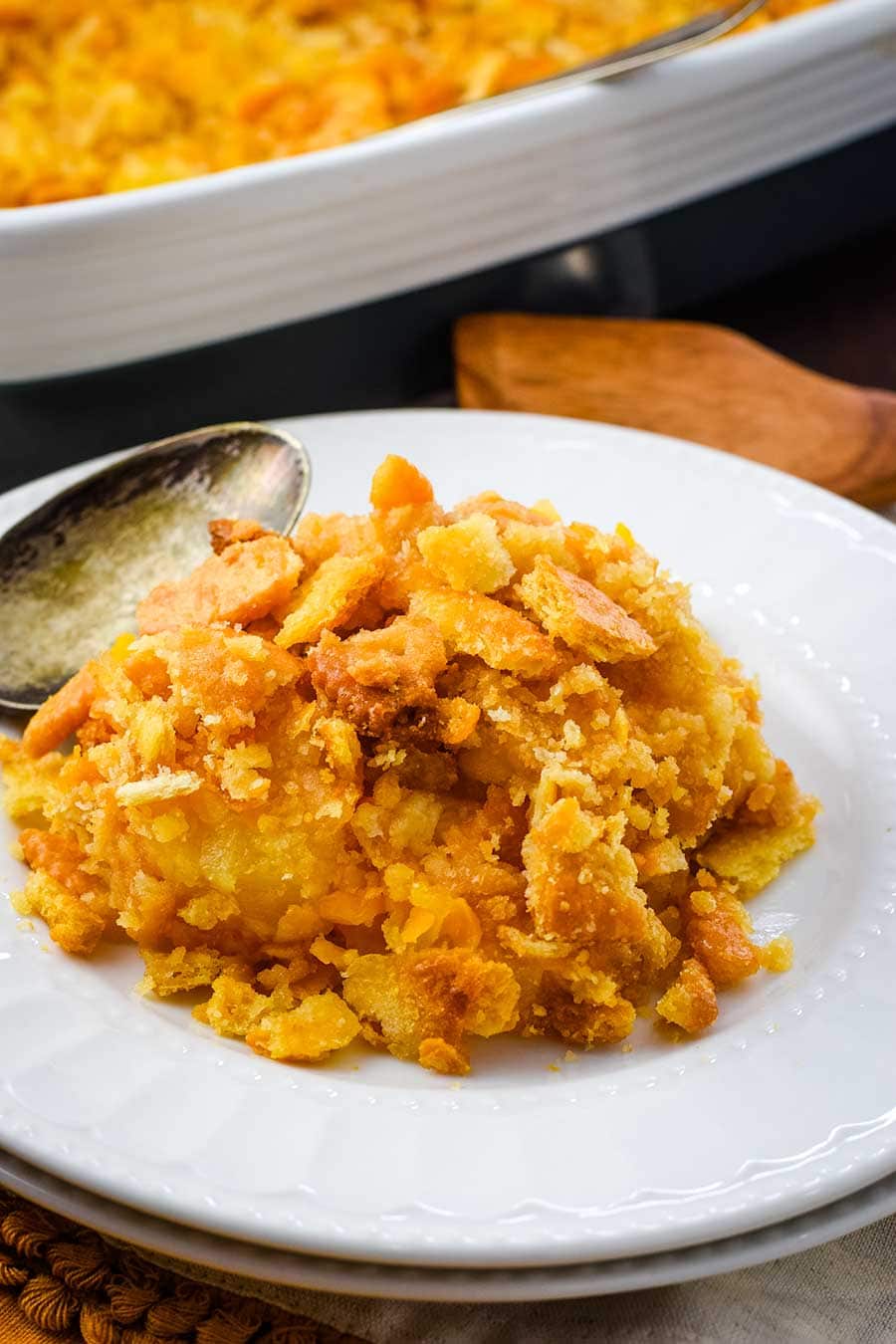 Other Perfect Side Dishes for your Menu