Monster Munch Halloween Popcorn is a perfect sweet treat for your spooky occasion. It's popcorn tossed in gooey white chocolate. Then mix in festive M&M's, candy eyes, and top with your favorite Halloween sprinkles for something scary delicious.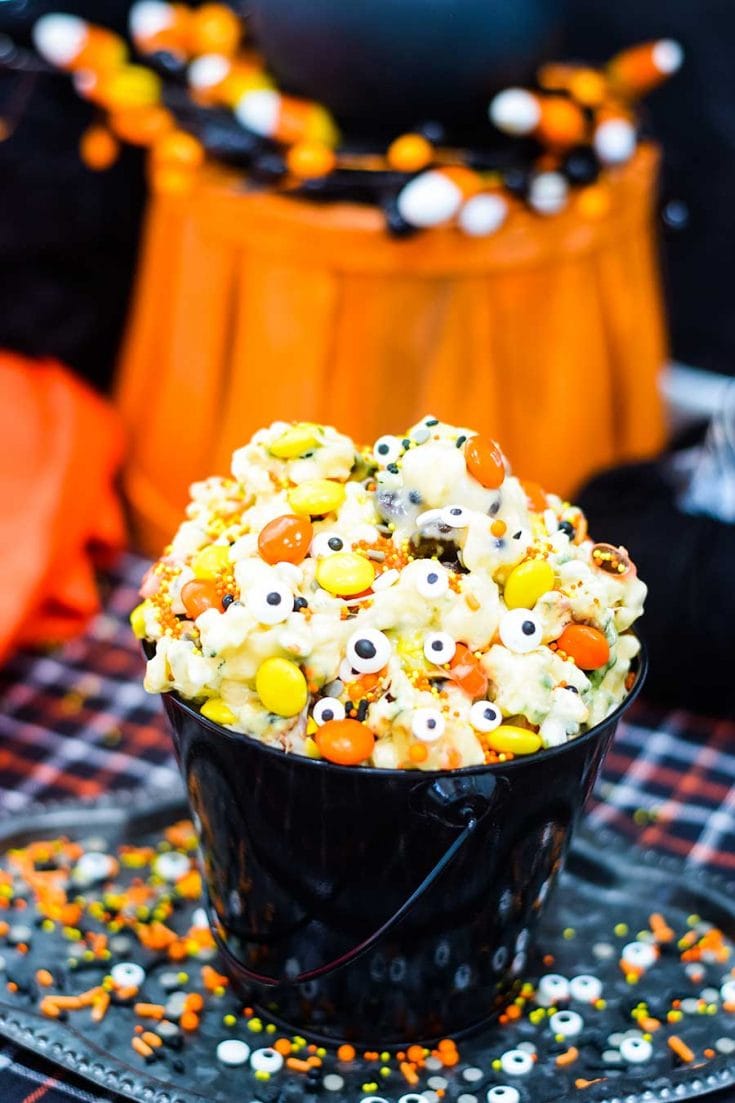 White Chocolate Popcorn with M&M's Mix
This sweet and salty M&M and Popcorn mix is held together with marshmallow white chocolate candy and made fun with candy eyes and Halloween sprinkles.
It's ooey and gooey and delicious. The perfect treat for your Halloween fun, but can be enjoyed all year long by changing our the spooky sprinkles and use whatever the occasion combo calls for or just plain m&m's!
What is needed for this Monster Munch Halloween Popcorn Snack mix
Popped Popcorn - Microwave works well
Butter
Corn Syrup
White Chocolate Chips
Mini Marshmallows
M&M's
Halloween Sprinkles
Candy Eyeballs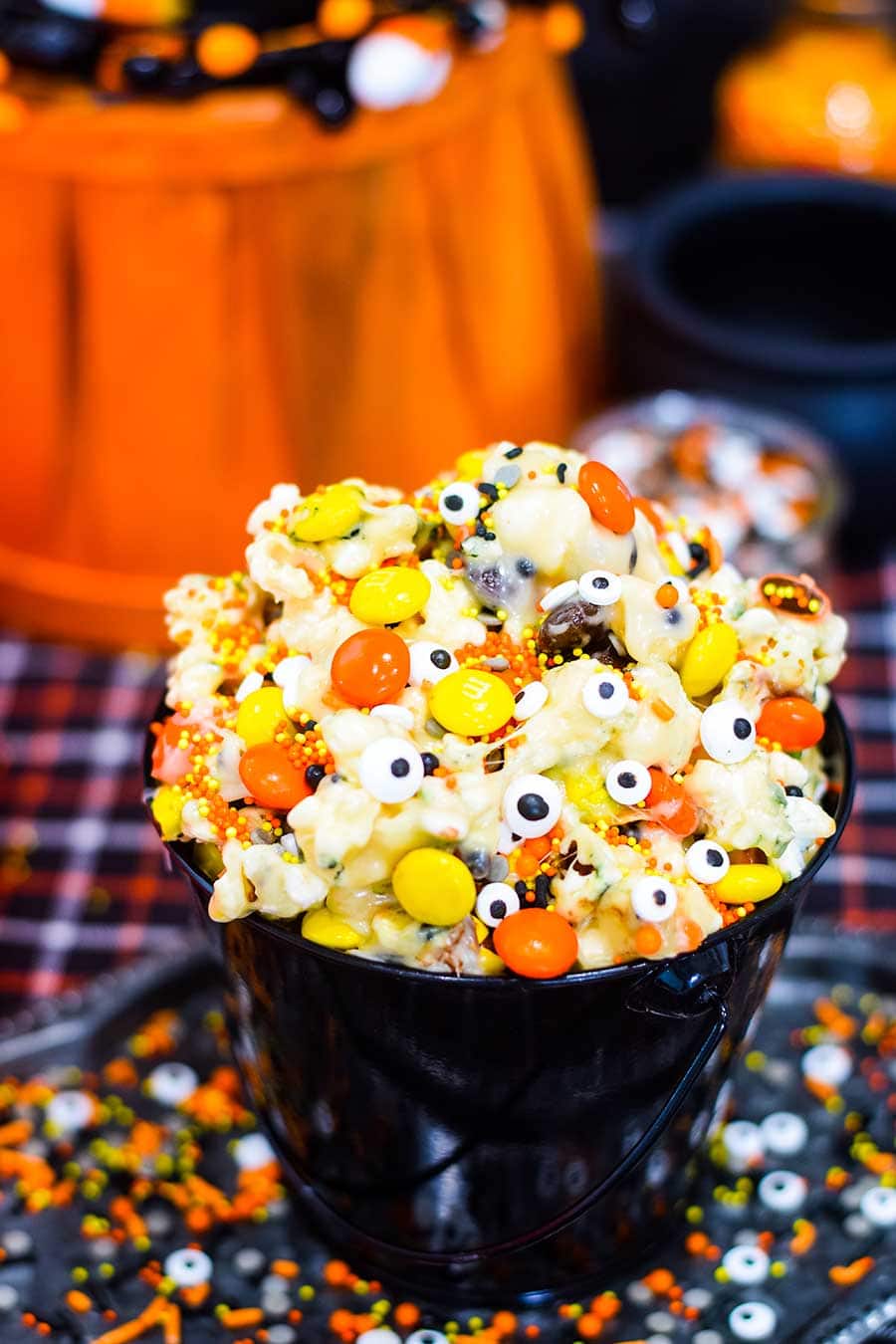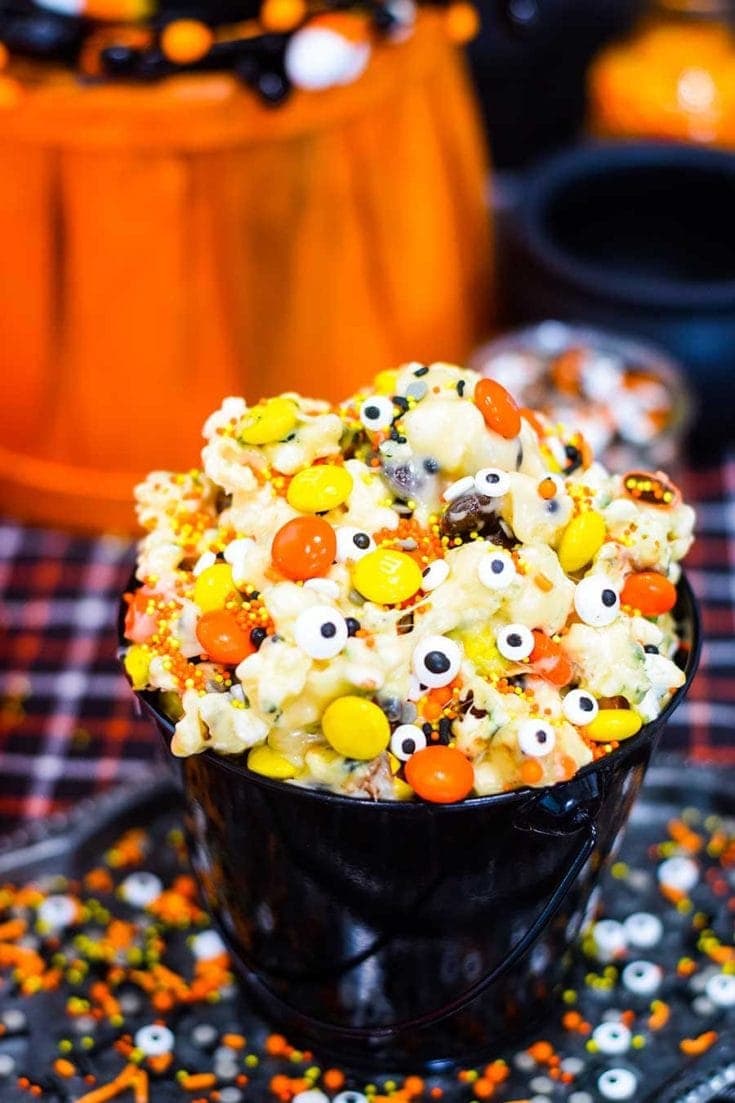 How to color or Theme customize Monster Munch Popcorn Mix
This mix's color combo can be changed up to suit your Halloween or Fall Party Color Scheme.
Pull the yellow, orange, and brown M&M's from the bag, but you may also buy the candy corn or fall mix. You could also use Reese's pieces for the same color combo while giving it a peanut butter flavor.
Take the colors you want from an M&M bag or go to a bulk candy store or Party City and buy the colors you want.
Halloween Sprinkles come in a vast variety of colors and decor. You can make this gorey by using some reds and black and the bloodshot eyeball candy.
You can also leave out the eyeballs and opt for fall leaves or pumpkins and make this more of a Harvest Mix!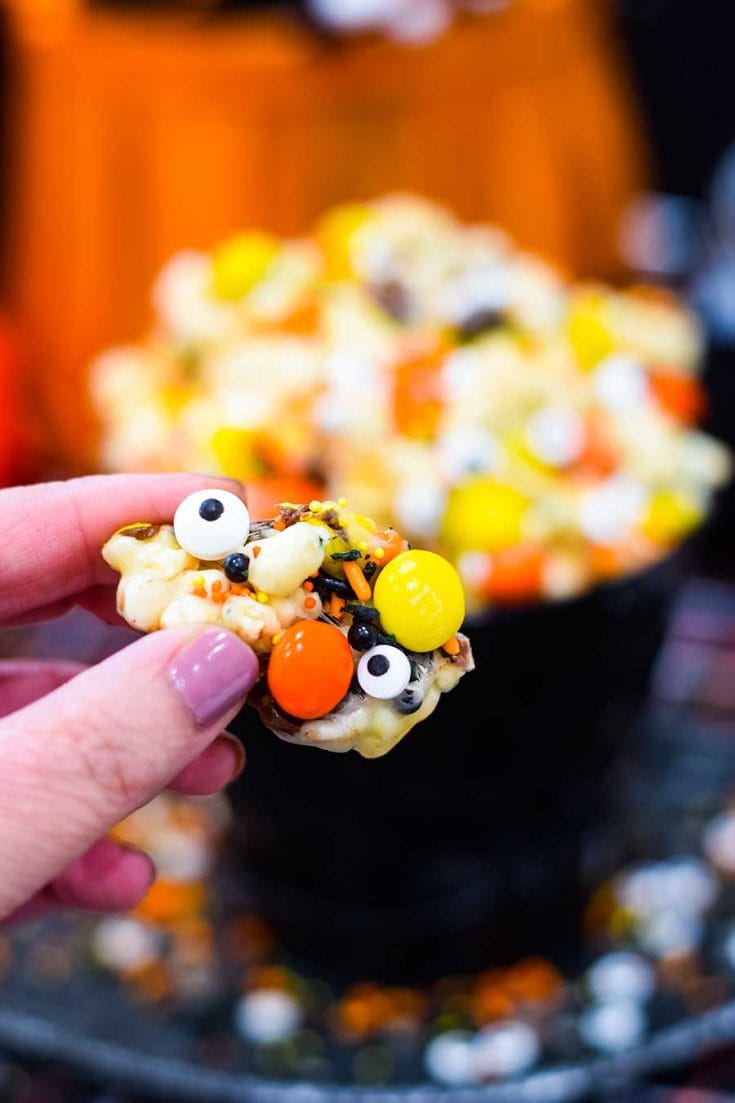 Desserts You May Like to Try
Get Creative and Have Fun with this Monster Mix!
You can also find this at Weekend Potluck and Meal Plan Monday.