Chocolate Oreo Peppermint Cake Mix Cookies are soft, creamy with a refreshing peppermint flavor and topped off with a little crunch. These cookies are so decadent they leave you saying M'm M'm Good!!
The holiday isn't complete without a Chocolate Peppermint Cookie. And this one is what I like to call the loaded version. I love to use a cake mix to make cookies. It's made with a basic dough that includes a cake mix, butter and cream cheese! Yes it's divine!
The way to change up this basic dough is with all the goodies that goes into it. For this Christmas Cookie, my inspiration combines some of my son's favorites (yes, I will just blame it on him) to create the perfect combination.
He and I are lovers of mint chocolate so that was a no-brainer, thus using Ghiridelli peppermint chunks - OH YES! Another of his favorite flavors is cookies and cream, so in goes some Oreo's with the cream and all! And what cookie is any good without a little crunch - gotta have some crunch, so we will top this of with some peppermint chips or smashed up peppermint candies will do the trick too!
Oh Boy WHAT A COOKIE! You just gotta taste it y'all!
How to make Chocolate Oreo Peppermint Cake Mix Cookies
With a mixer combine cake mix, butter, egg and vanilla (you could use peppermint extract if you want a more intense mint flavor).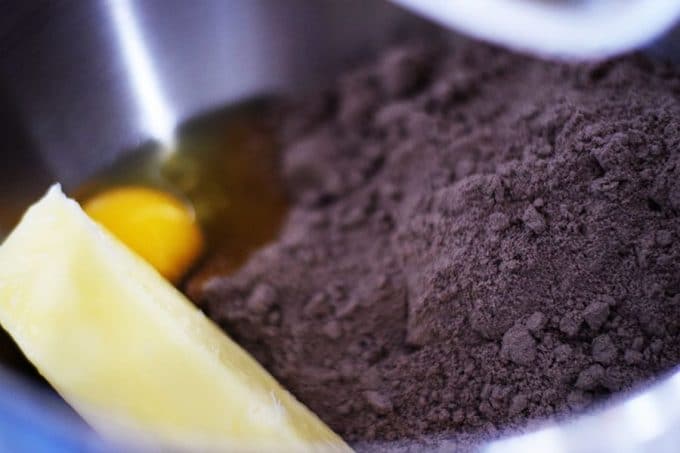 Once combined add cream cheese and mix. Then mix in chopped Oreo's and Peppermint chunks.
Once all mixed together refrigerate for at least 30 minutes.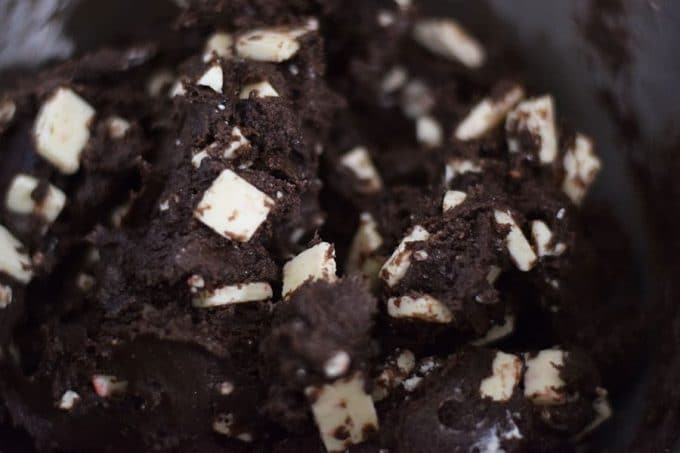 Okay your done! Not really, but I could eat it like this (but since there is raw egg it technically is not recommended - yes you hear me rolling my eyes) 😉
Take out of the fridge and roll into balls, place on baking sheet with parchment paper and bake at 350° for 9 minutes!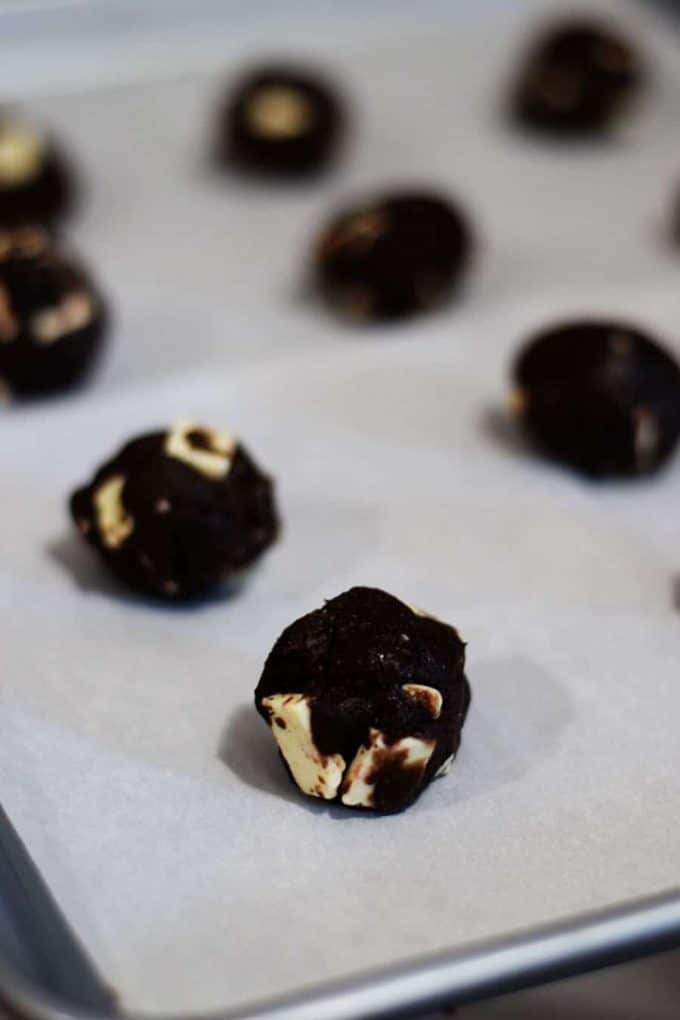 Remove from oven and slightly press with back of spatula to flatten a bit, sprinkle with crushed peppermint. Let rest on baking sheet for 2 to 3 minutes. Remove to completely cool on baking rack. Store in air tight container.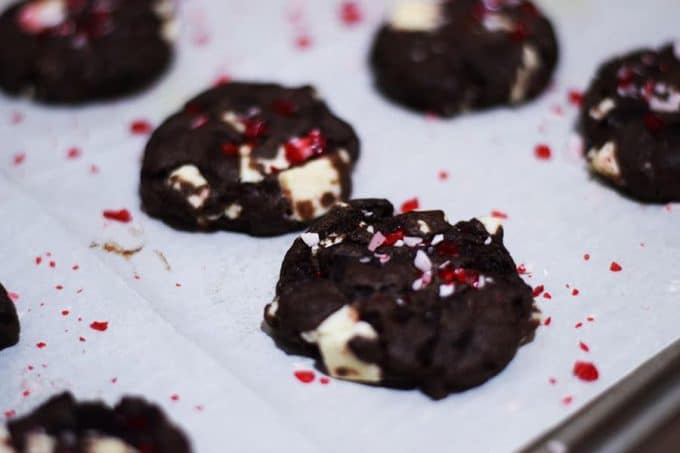 ---
Get Free Recipes from Soulfully Made delivered right to your inbox!
Facebook | Instagram | Pinterest | Twitter | Google +
---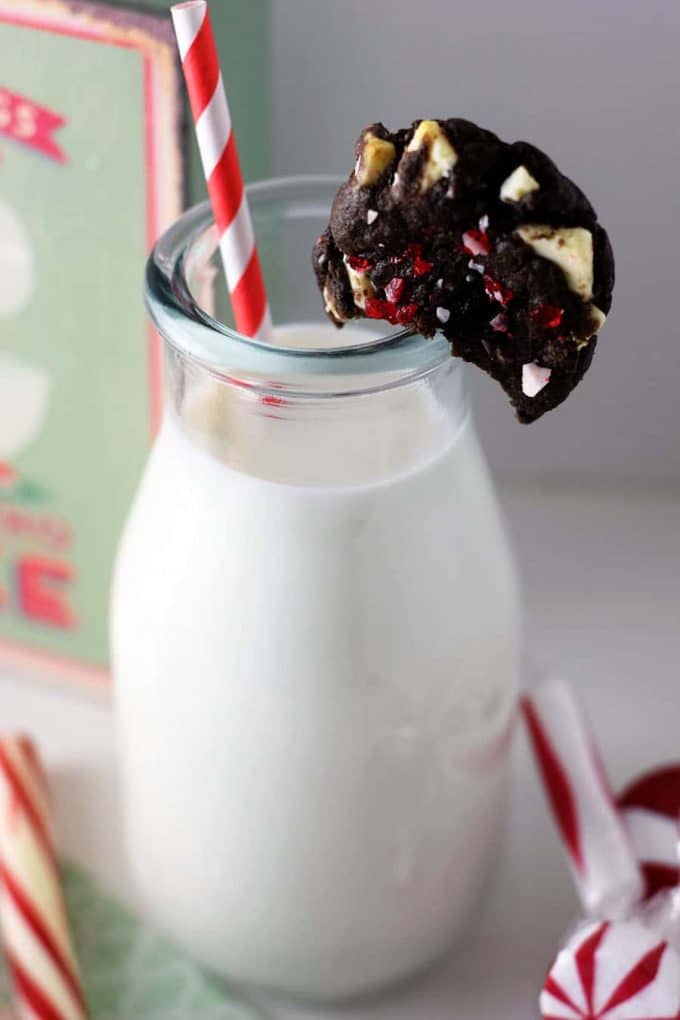 This one is another great way to ring in the Holiday and get into the Christmas Spirit!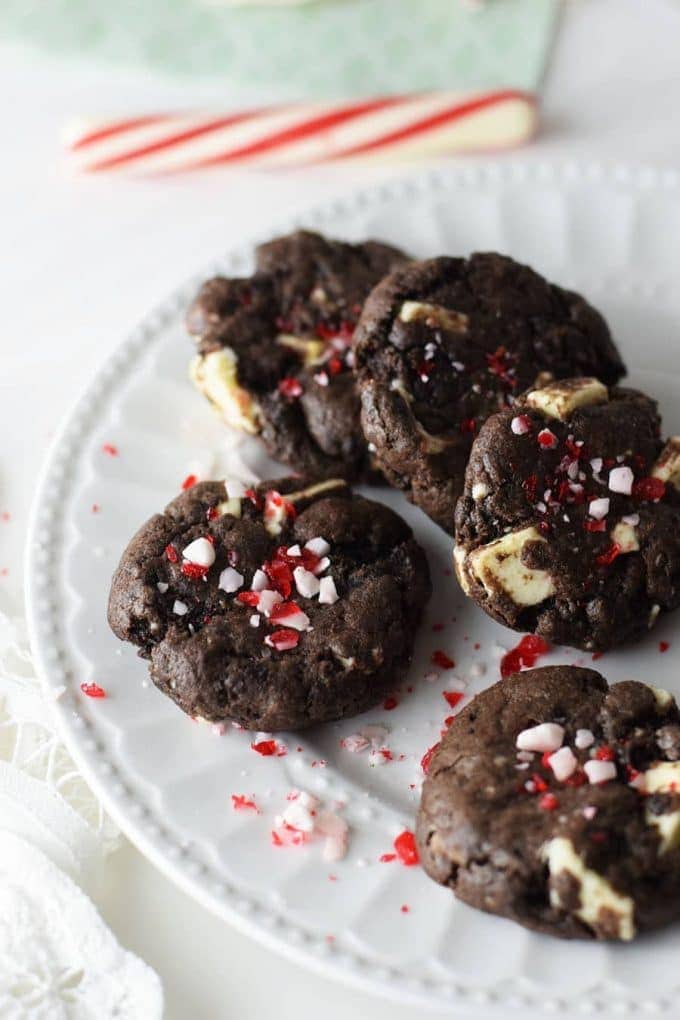 Popular Recipes
Pin It and Share
I also am sharing this over on Meal Plan Monday and Weekend Potluck!