SANTA'S CHOCOLATE CHIP COOKIES are full of festive fun and lots of chocolate yumminess!! Only the Best for Santa 'cause he's making his list and checking it twice! So make sure you leave these out on Christmas Eve! Don't want to find yourself on that NAUGHTY LIST!
Chocolate Chip cookies are such a classic and one of my all time favorites! It's great to know Santa agrees! Maybe that means I'm on the nice list too!
When it comes to chocolate chips for Santa, well these are loaded to the max! You have white chocolate, semi sweet chocolate, some red & green chips and M&M's! What's not to LOVE about this one? After all Christmas is a time of indulging in some sweetness right!
Shhh Don't tell

Santa

I am giving away his

Secret Recipe

!
(Also - The Elves have given me their Tips for Freezing Cookies- See Below)
Ready, Set, Bake!
Beat together butter and sugar until fluffy and smooth. Add in vanilla and 1 egg and beat until combined. In a bowl mix together flour, pudding mix, baking soda and salt. Gradually add into butter mixture and beat until combined. Add in Holiday morsels (or semi sweet chocolate), white chocolate chips and M&M's until combined.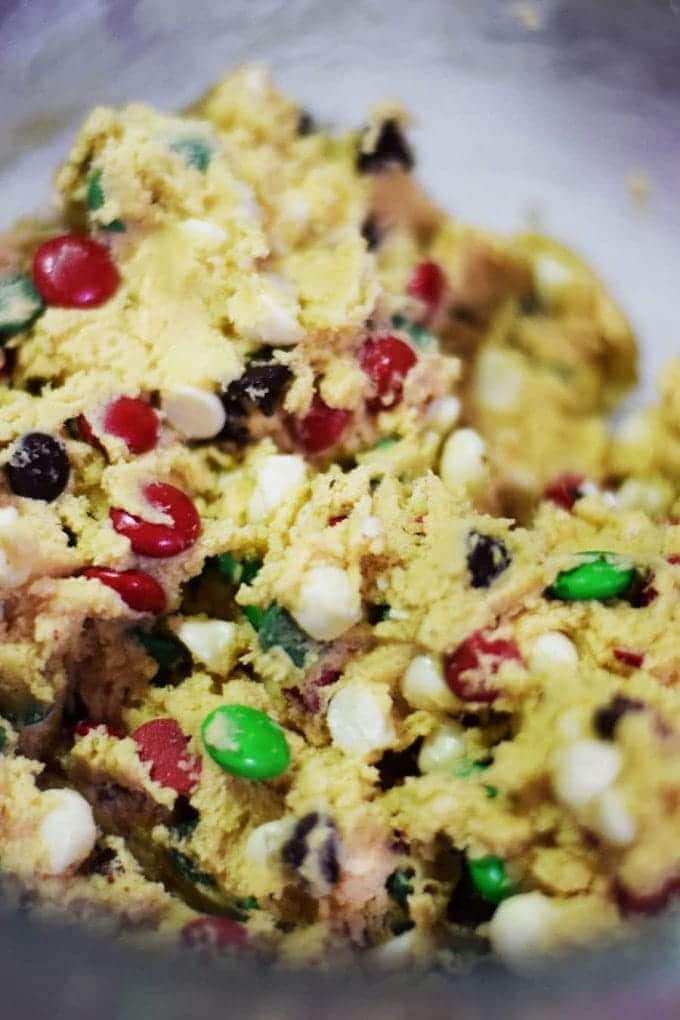 Cover and refrigerate overnight. Dough will be really firm the next morning just trust me this makes them delish! Just spoon out (as best as you can) dough and form into balls.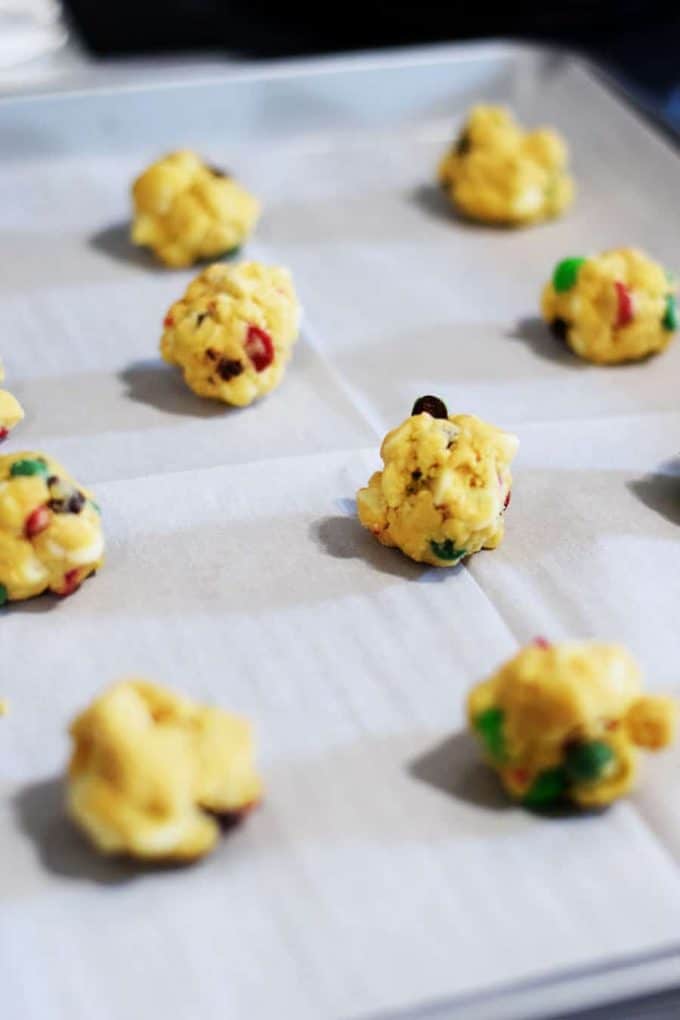 Place dough on baking sheet with parchment paper and bake at 350 degrees for 9 to 11 minutes.
Remove and top each cookie with a few white chocolate chips & M&M's while warm. Leave cookies on baking sheet to cool.
Store in an airtight container at room temperature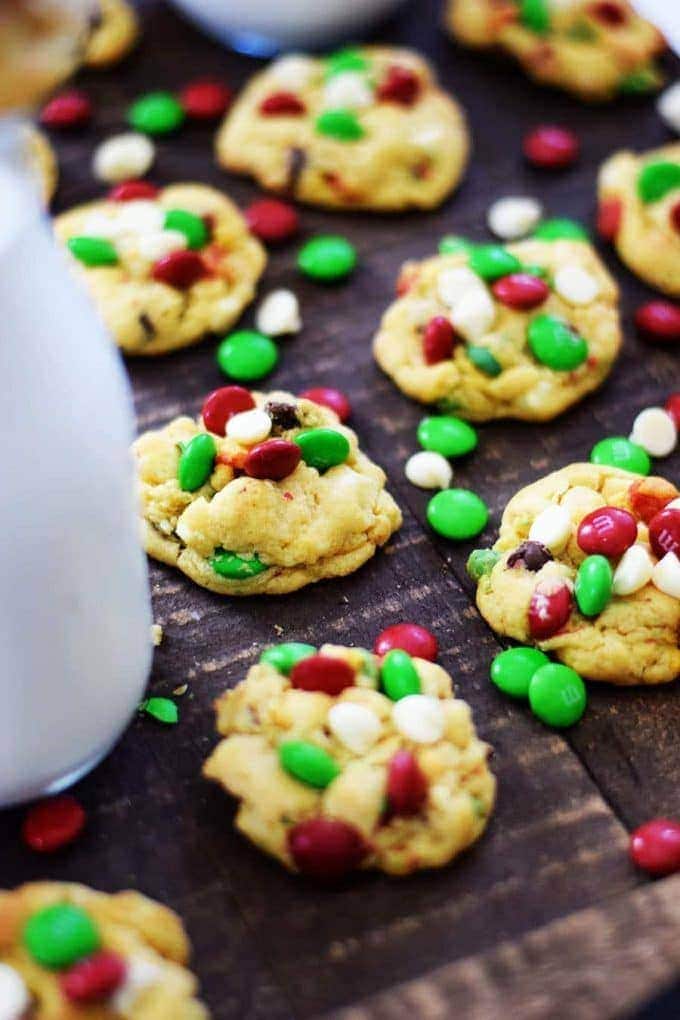 ELF TIPS

: You can make these ahead and freeze them!
Freezing the Cookie Dough
Most cookie dough will freeze well for up to 3 months. Remember to write the date, type of cookie, and baking instructions on the outside of the package.
Shape the cookie dough into balls as you would when preparing to bake them. Place them on a silicone- or parchment-lined sheet. Freeze for an hour (or until solid) and transfer to a freezer zip-top bag. Squeeze out the air and freeze.
Freezing the Baked Cookie
After baking, allow cookies to cool completely. Place them in a freezer-safe zip-top storage bag labeled with the name and date. Store in freezer for up to 4 weeks.
When you want to eat one, take it out and let it sit at room temperature or warm it in the oven for a few minutes. In a hurry, you can microwave it in 10 second intervals.


---
SO tell us - Are you Team Chocolate Chip All the WAY or No Thanks Ya'll - give me something else??
Come on over be Social and weigh in on the VOTE!!
Facebook | Instagram | Pinterest | Twitter | Google +
Get Free Recipes from Soulfully Made delivered right to your inbox!
---
Santa's Other Favorite Cookies


PIN IT AND SHARE WITH FRIENDS

---
Christmas Cookie Week continues and check out all these wonderful recipes from my fellow
foodie friends!
Plus there is a giveaway below that will make your Holiday Baking so very TASTY!
---