Snickers Poke Cake is a decadent chocolate cake infused with dreamy caramel topped with candy bar whipped topping and drizzled with chocolate syrup and more caramel!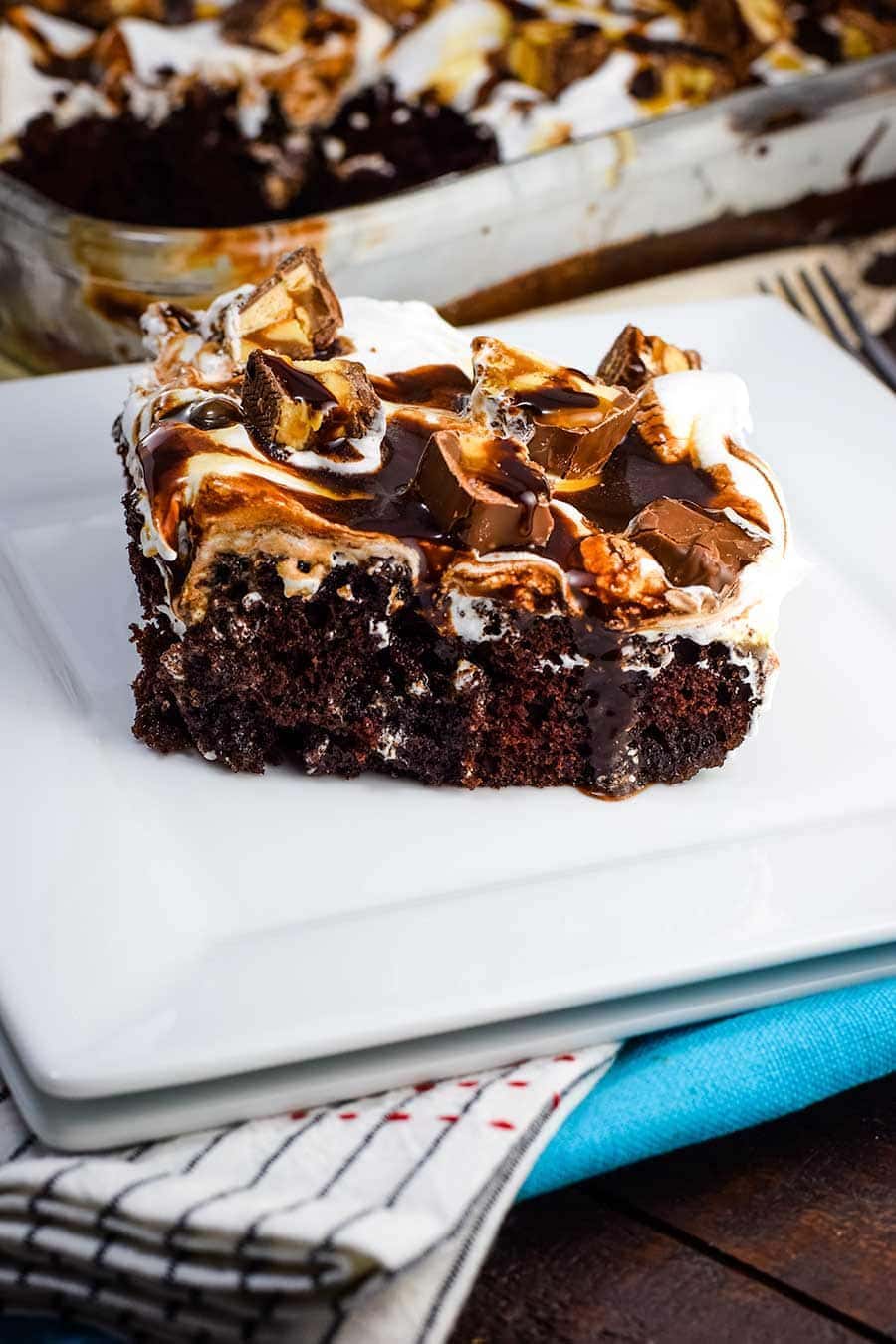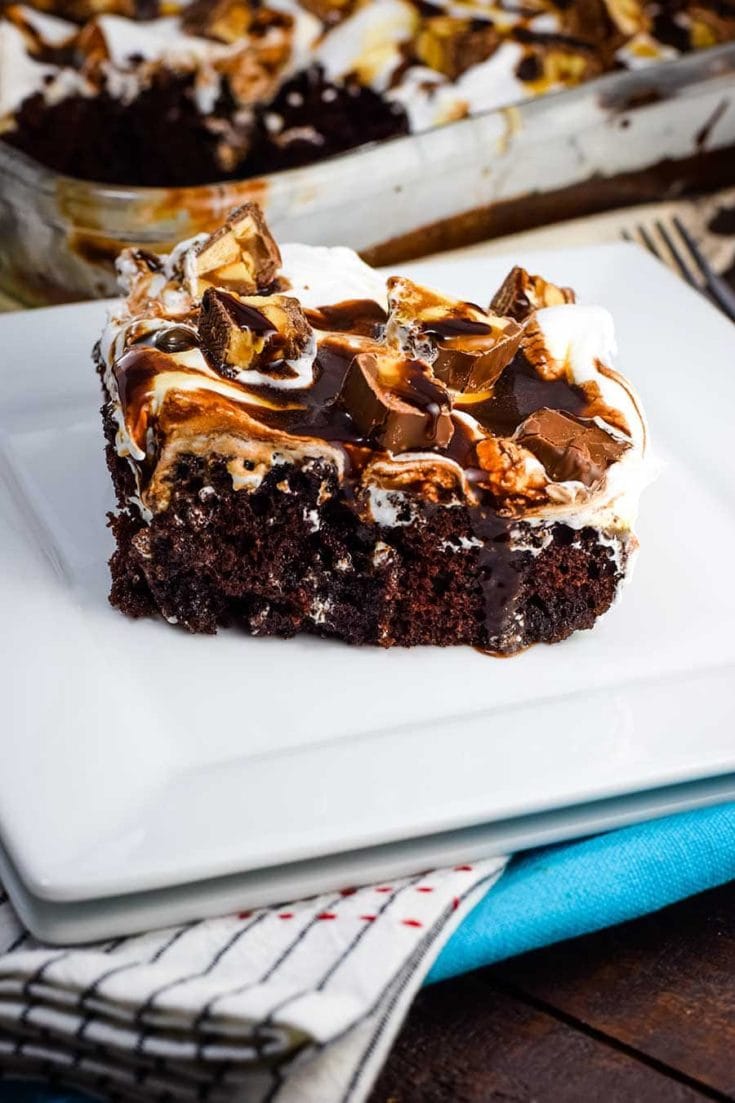 I don't know about you but there is nothing quite like a chocolate cake to cure your sweet tooth. Well except for one that is topped with the most delicious candy bar in existence! And sharing with friends is the best!
Most Wednesdays nights you will find me at Bible study with some of my favorite ladies in the world. We are each others people. They are my tribe. We support each other through life.
We all like to shop, talk, eat delicious food, chat each others ears off, study the word, worship, pray for each other and did I mention eat!!
Weekdays are crazy so we usually have a potluck each week and certain tables bring an assigned dish. And even though we share all the dishes, you will often find we sneak in our own dessert for our table. Last Wednesday was the perfect occasion for such a decadent Snickers Poke Cake.
It's easy to put together - delicious and decadent. That is why it the the perfect dessert to take along to your favorite potluck, it's a favorite birthday cake, wonderful for all those chocolate or snicker lovers in your life. Or just to celebrate life itself because after all God gave us delicious chocolate y'all!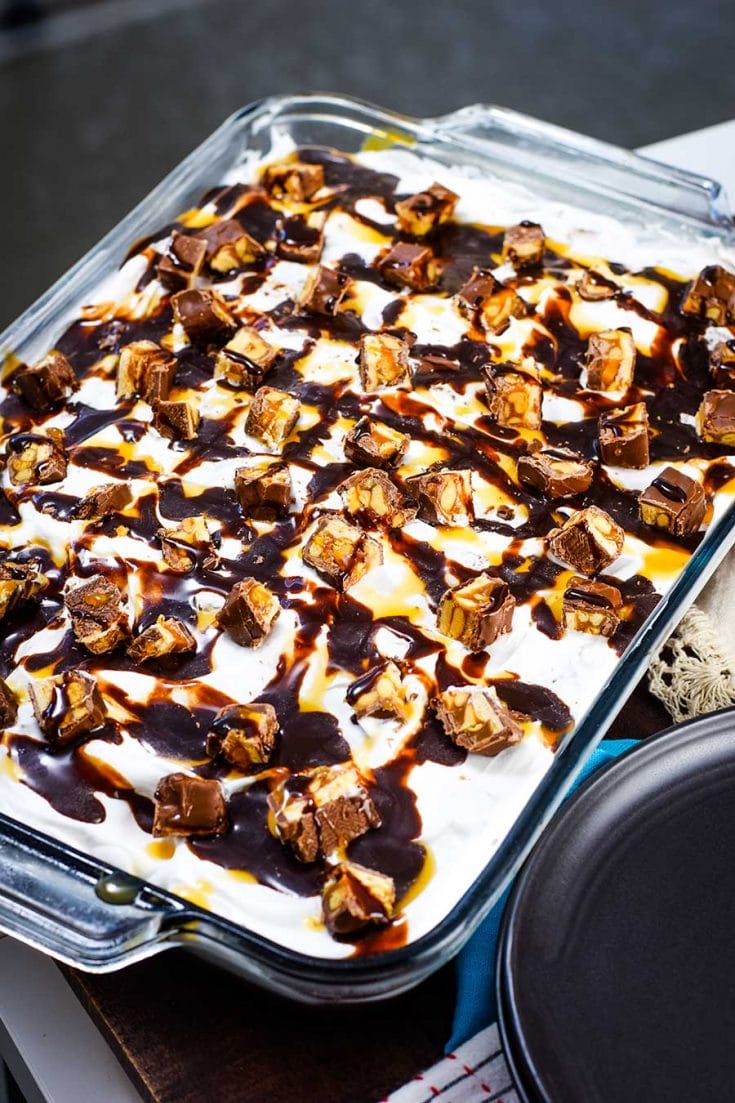 One little secret about me - I LOVE SNICKERS CANDY BARS! If you manage to save one in the making of this delicious dessert! Throw it in the freezer. That's my favorite way to eat them. Just let it thaw a touch and don't break your teeth - lol! It's so so good that way.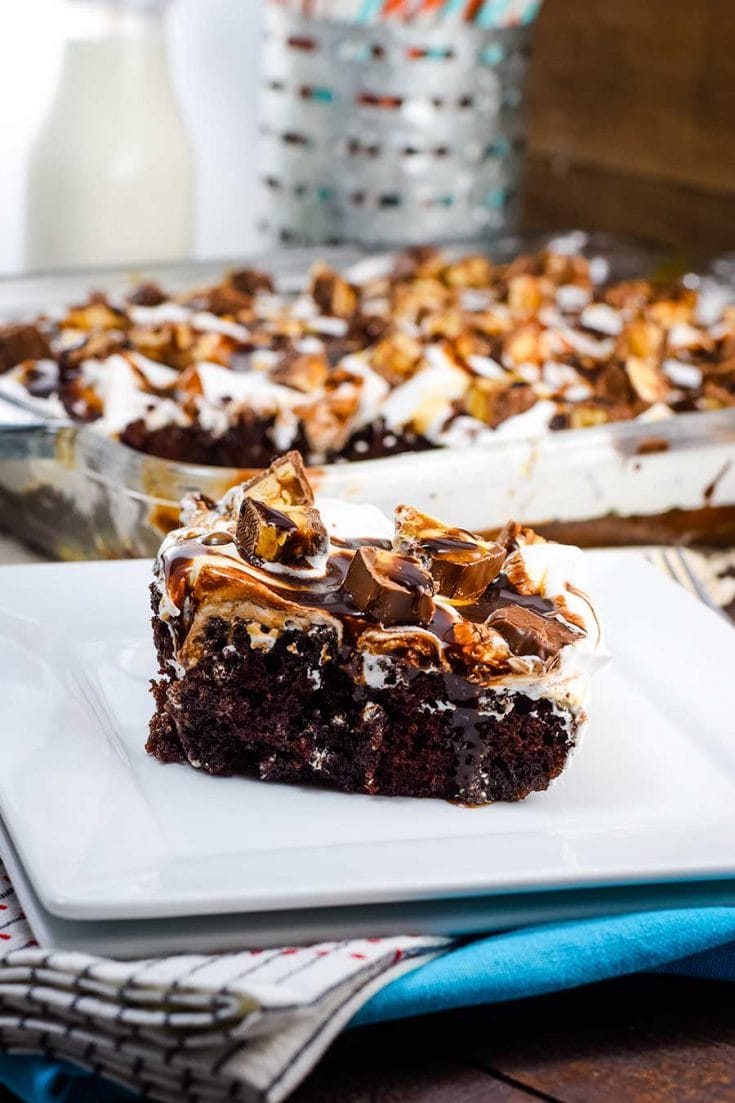 What's Needed for Snickers Poke Cake
Full Sized Snickers Bars
Devil's Food Cake Mix
Ingredients for Cake Mix (Eggs, Water, Oil)
Whipped Topping
Caramel Topping
Chocolate and Caramel Syrup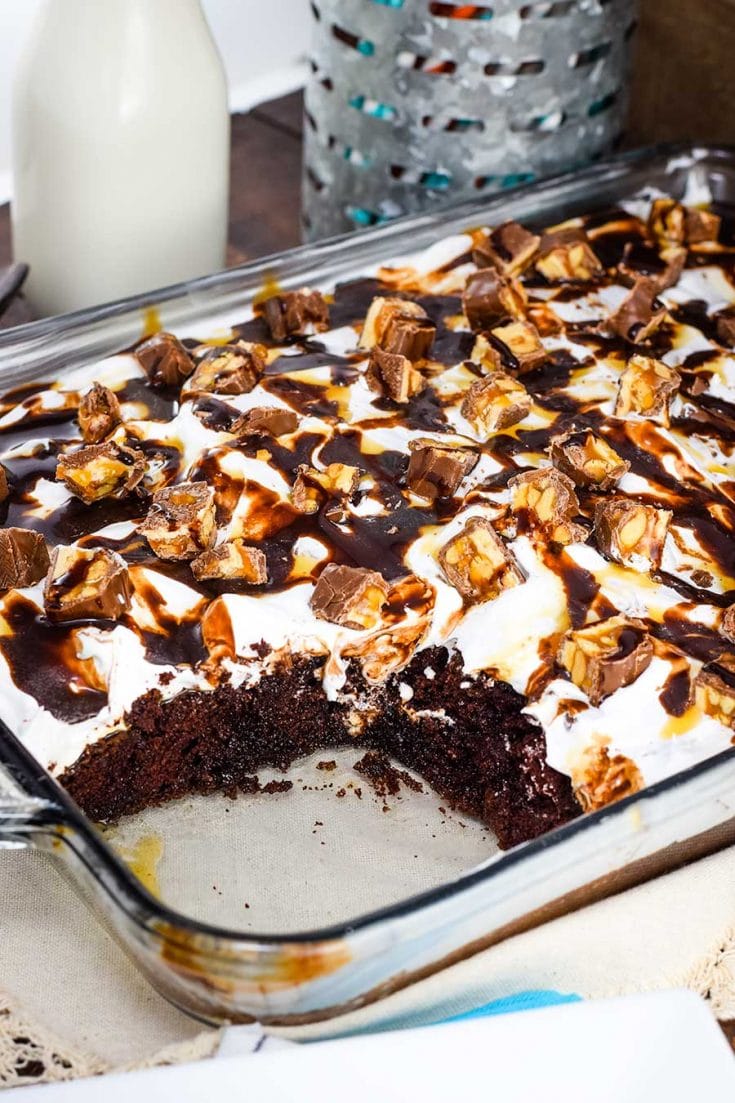 Five Poke Cakes you Must Try
You can also find this at Weekend Potluck and Meal Plan Monday.