Buffalo Chicken Sliders are not just for gameday!  Head to your local deli grab a rotisserie chicken or tenders.  Slather them in Homemade Buffalo Sauce, top with Blue Cheese Slaw and you have the perfect weekday supper!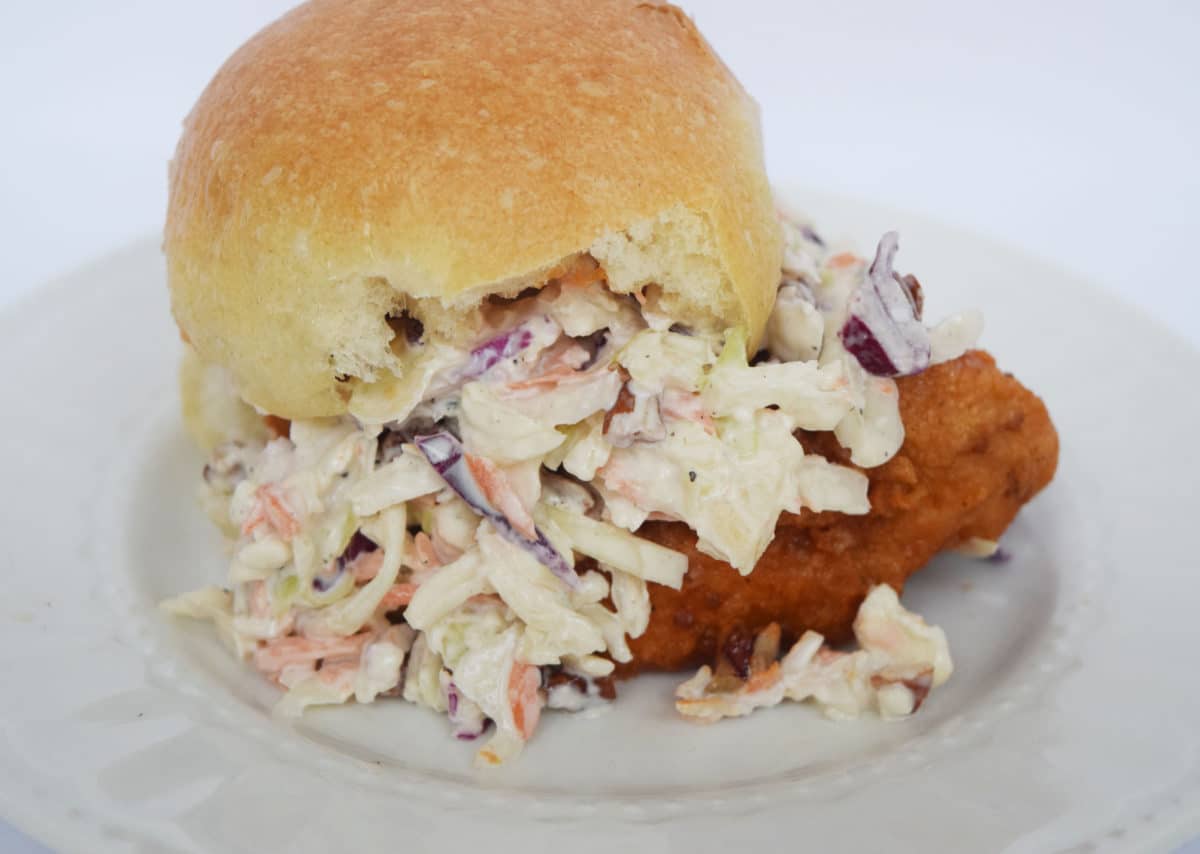 Of course, this would be perfect for any game day grub, but every once in a while, my guys at home just are craving something with a little kick!  Some nights I just am pooped!  I am not going to lie.  Today was one of those days!
I was awoken to what sounded like the house caving in!  Like really falling.  Hubby slept right through it.  I jumped up at 4am to see what was all the clatter because I was sure Santa had arrived with his reindeer in toe.  Well, the little culprit was a teensy razor!!! That darn suction cup that heldst this teensy razor decided to lose itself right away from the shower! Needless to say my day startled off way to early.  Off to work I went…
Next Up –  My hometown Strawberry Festival Parade.  It's a family affair including lunch and parade watching galore! You get the picture (see below the cutest nephew alive, except maybe if you have one)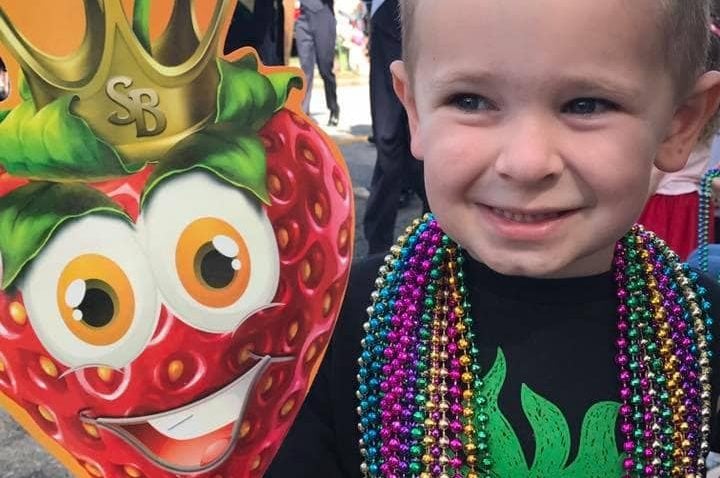 Fun, busy day!!  Once I got home I just didn't want to cook a big meal!
Yay for the Publix deli! No Publix is not compensating me for this post – but a girl can dream.  Maybe one day. 😉
I ran by my local store and grabbed a rotisserie chicken, some tenders, and Chicago rolls.  I already had the ingredients for my buffalo sauce.  And because it would be a sin to completely serve everything store made – HA!  I also had just made a batch of Blue Cheese Slaw and this topped the sliders marvelously.  You have my permission to completely buy the store-bought kind – no not really!  Once you try this Blue Cheese Slaw you will forever ban deli slaw from your home (snicker, IKR).
Enough of my shenanigans!!!
Toss your chicken (I used some rotisserie and some tenders) in the sauce and heat in a 375° oven for about 3 to 5 minutes. This sauce covers approximately 1 pound of chicken. You can use whatever chicken you like.  At my house some wanted no breading some wanted all that breaded goodness!  Warms those rolls in the oven at the same time. They are extra good a little toasted!
Bottom Bun, Chicken, Slaw, Garnish, Top Roll – Repeat.  Until you have 1 or 2 for each of your family members! Enjoy my  Soul Friends!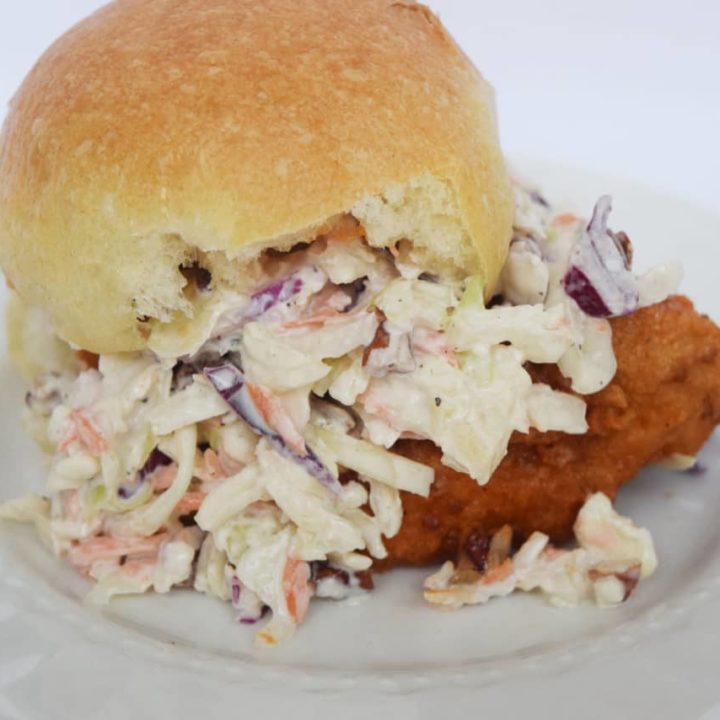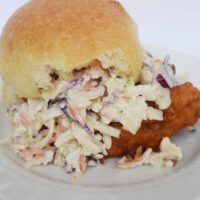 Buffalo Chicken Sliders
Buffalo Chicken Sliders Recipe Type : Main Author:
[email protected]
Made Prep time: 5 mins Cook time: 5 mins Total time: 10 mins Serves: 3 to 6 seervings
Print
Pin
Rate
Ingredients
1

pound

of deli or precooked chicken tenders or sliced rotisserie chicken

Chicago or dinner rolls

Homemade Buffalo Sauce

Blue Cheese Slaw

Blue Cheese Crumbles for garnish
Instructions
Bake chicken tenders on sheet pan in 375 degree oven for 3 to 5 minutes.

On anther pan warm rolls in oven at the same time

Removed from oven slice both rolls and tenders in half

Place tender bites onto bottom half of roll

Garnish with blue cheese crumbles or any desired toppings

Put bun top on and enjoy!
Tried this recipe?
Hashtag any recipes you make from Soulfully Made #soulfullymade or tag me @Soulfullymade_ on Instagram to be featured on our stories!
This recipe is participating in Meal Plan Monday on : Southern Bite, Big Bears Wife,  Southern Plate & A Southern Soul