Fall is among us and what better way to celebrate the season than a bowl of Caramel Pumpkin Spice Crunch Cake. Top it with vanilla ice cream, chopped walnuts, and a drizzle of caramel for the perfect bite!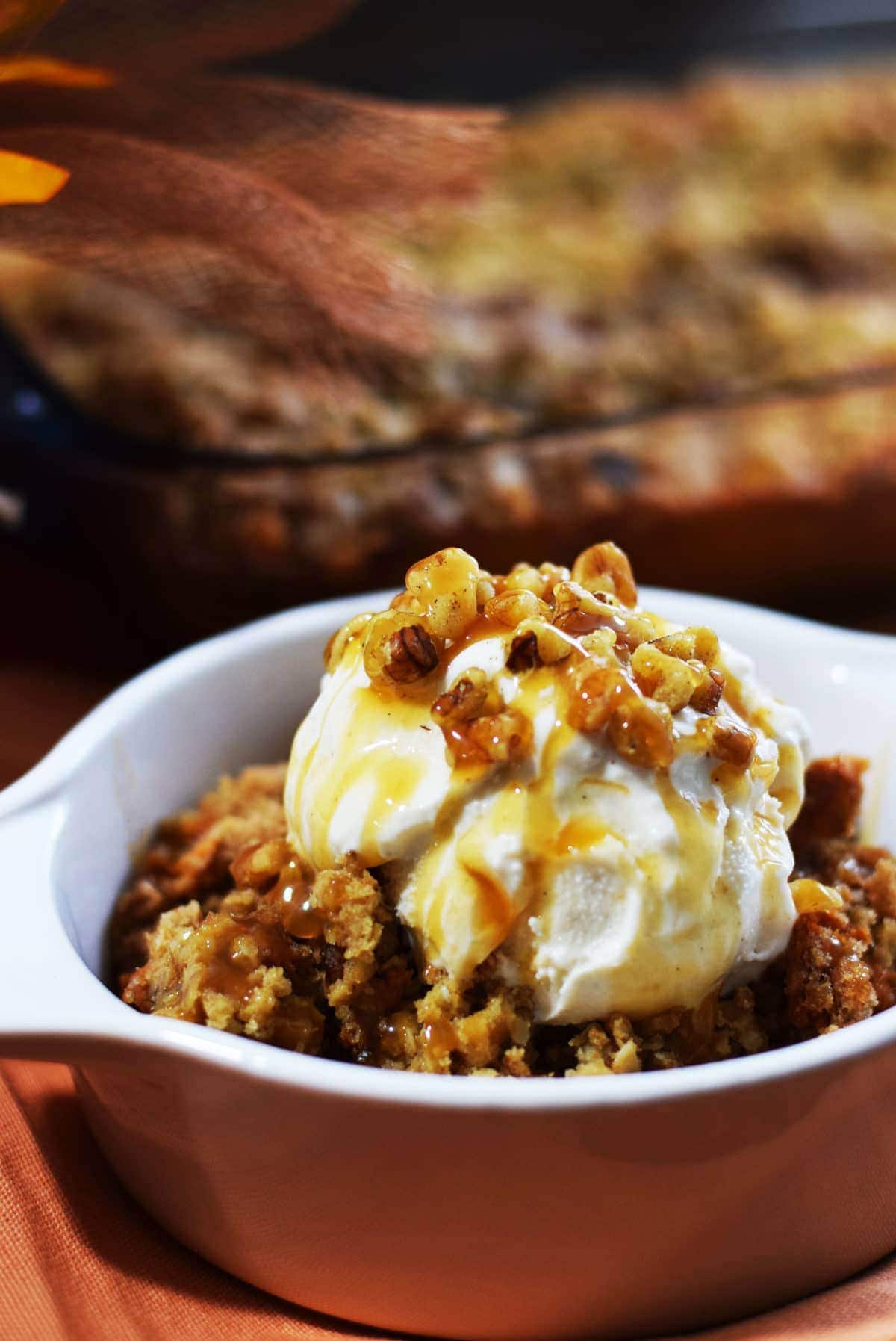 It's Fall and it's Florida that means time to bring on pumpkin, apples, fall decor and just pretend it isn't still 90 degrees outside. Even though it's still HOT, this is one of my favorite seasons of the year. It ushers in football season, hayrides, trick or treating with my nephew and new niece, chili cook offs, gratitude, family and a new season of life.
We may have to bring in faux colorful leaves (ain't no trees turning colors in my neck of the woods), but with them we are reminded of seasons of life. As my season in life is full of so many changes now, I am sure yours or someone you know is too. I am so very thankful for each and every one of them. They are blessings and lessons all wrapped up in one. I thank God for all of it.
Psalm 104:19 "He appointed the moon for seasons: the sun knows his going down."
This verse reminds me that God has appointed everything under the sun and He has determined it all. That means what you and I are facing now! As much as we might love to change some of SEASONS we are in, like some days wouldn't you love to take summer and turn it into winter (like about now, when it is still 90 degree's ;), we just can't ya'll. So, embrace this season as God has ordained it to come to pass. That includes it all! The good, bad, wonderful, hard and sad because in the end it will be JOY. It all works out for our best and each season reveals to us something perfect for our life.
I know this is a little different from my normal post. Sharing a little of my faith is a huge part of who I am.
As you take a taste of all the goodness the season brings, I hope that you will see all the goodness God has blessed us with. Now go ahead and enjoy this deliciousness because we were SO created to enjoy all this goodness we have been given!
Cake Layer Ingredients
Spice Cake Mix
Whole Milk
Caramel Morsels
Butter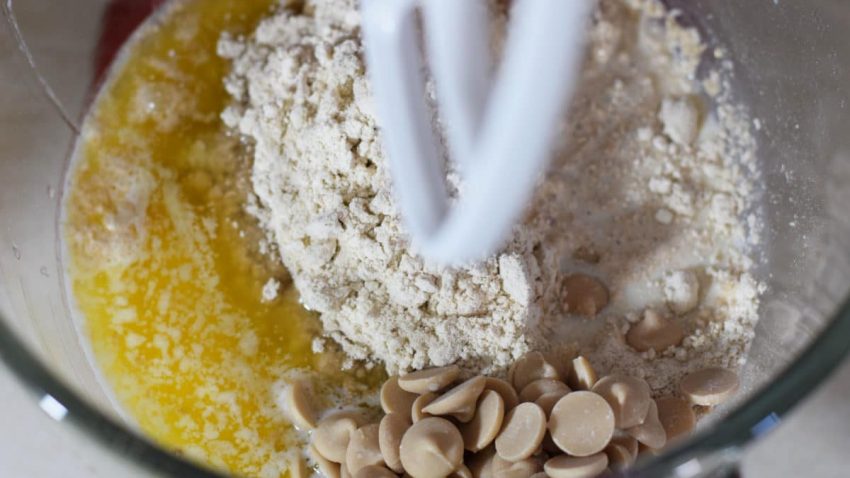 Pumpkin Layer Ingredients
Pumpkin Puree
Brown Sugar
Sour Cream
Cinnamon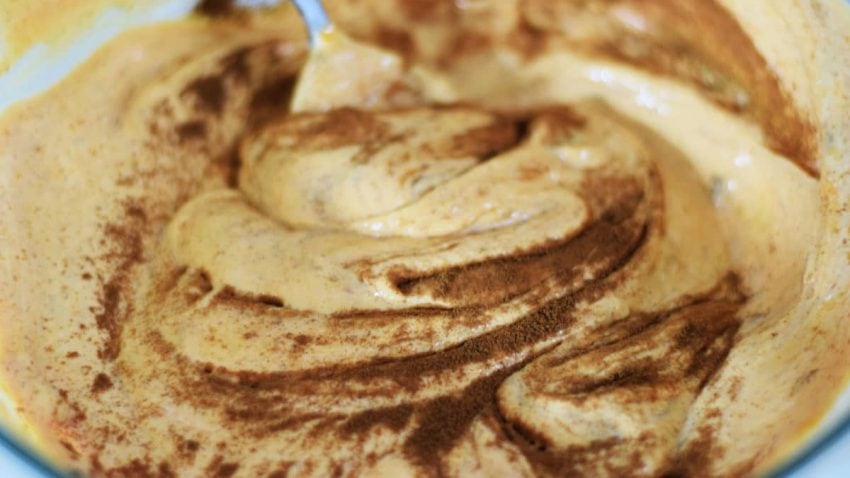 Crunch Layer
Maple Brown Sugar Oatmeal Packets
Self Rising Flour
Pecans or Walnuts
Butter
Brown Sugar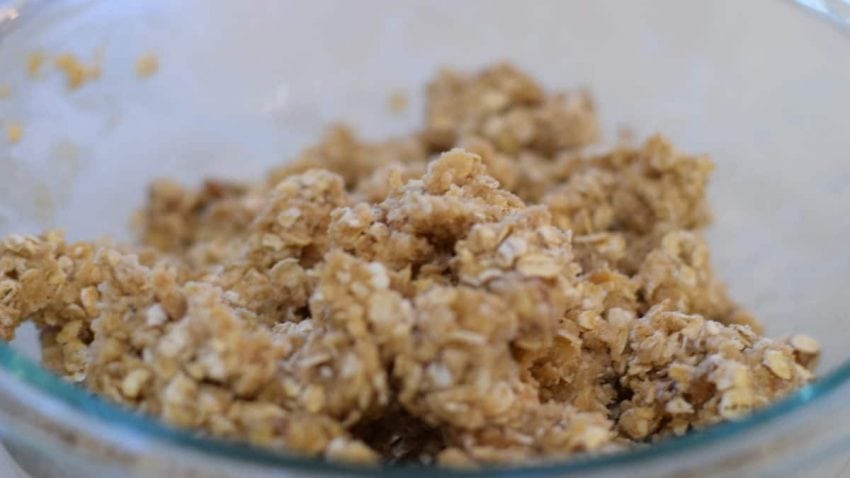 Put it all together and bake it ya'll!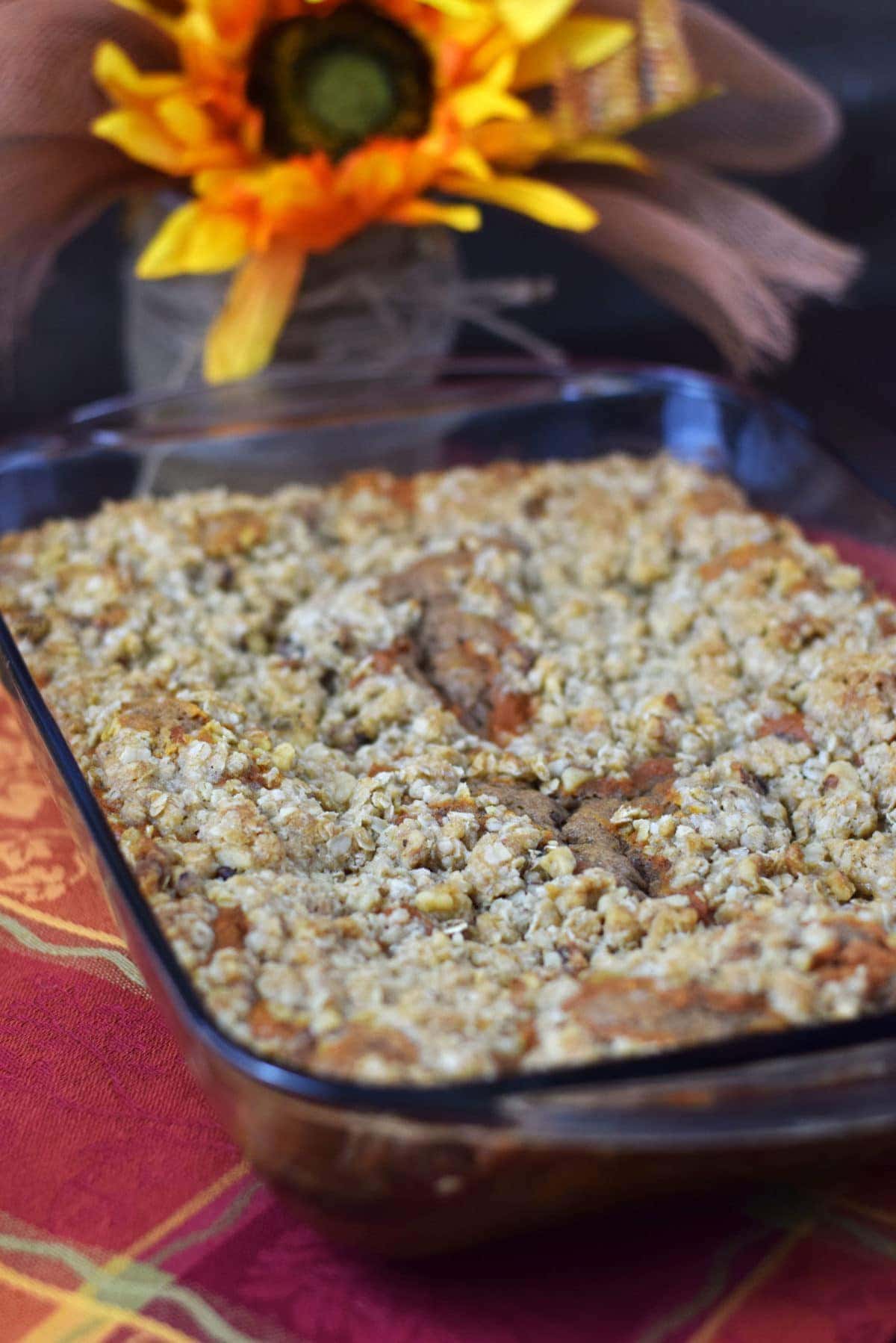 I love to scoop it out while it's still warm and top with ice cream, pecans or walnuts and drizzle with caramel!! Oh yes!! But this can be sliced too!
Come on Over and Join in all the Fun!
Facebook | Instagram | Pinterest | Twitter | Google +
Get Free Recipes from Soulfully Made delivered right to your inbox!
Click Here to Subscribe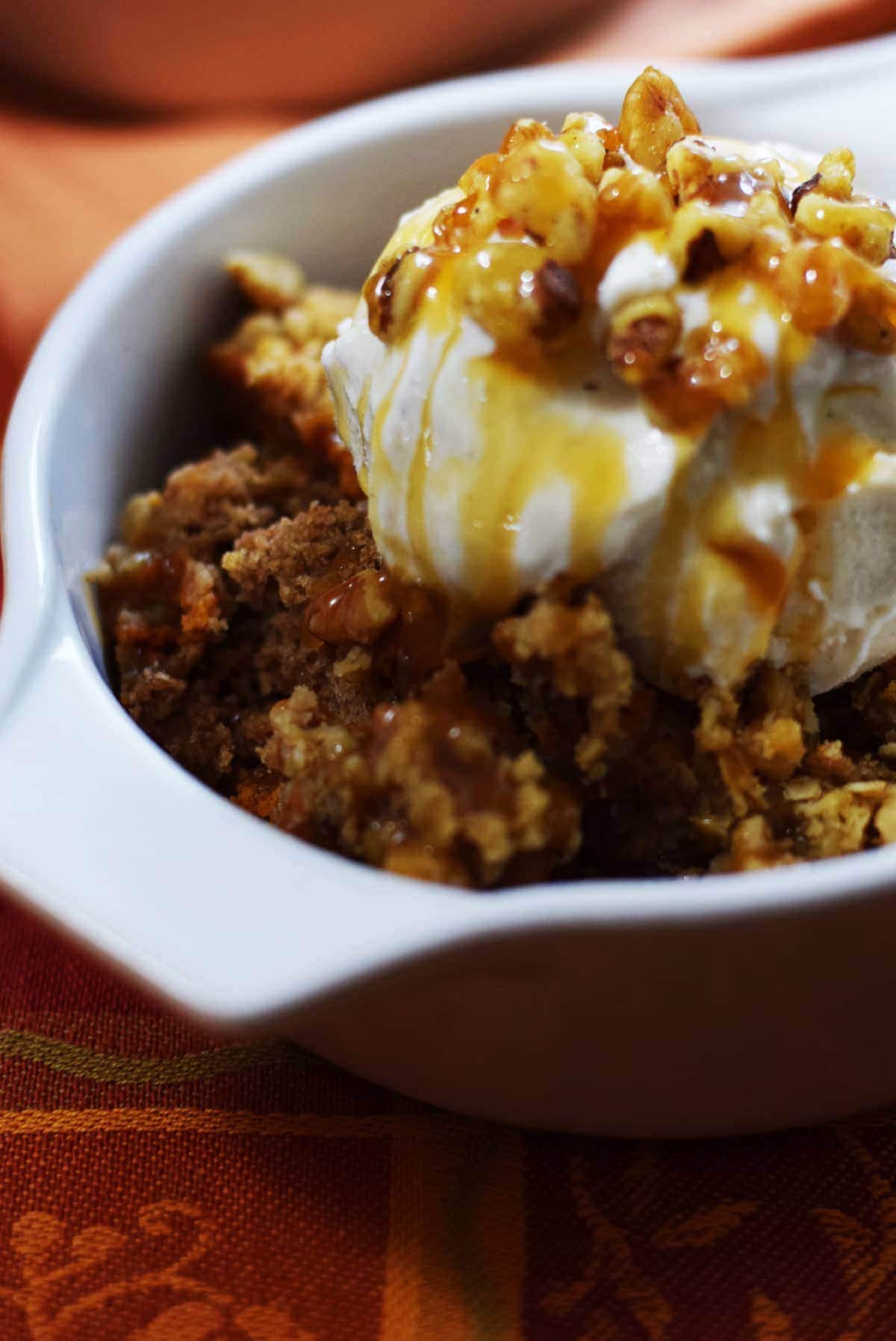 Other Soulfully Made Desserts
Pin It

I am sharing this over at two of my favorite link ups! Make sure to head over and find all the deliciouness going on at Meal Plan Monday and Weekend Pot Luck!