Cheesy Skillet Meatballs in Marinara Sauce are pan fried meatballs drenched in rich saucy marinara topped with gooey melted cheesy! This meal is quick to put together and full of Italian flavor!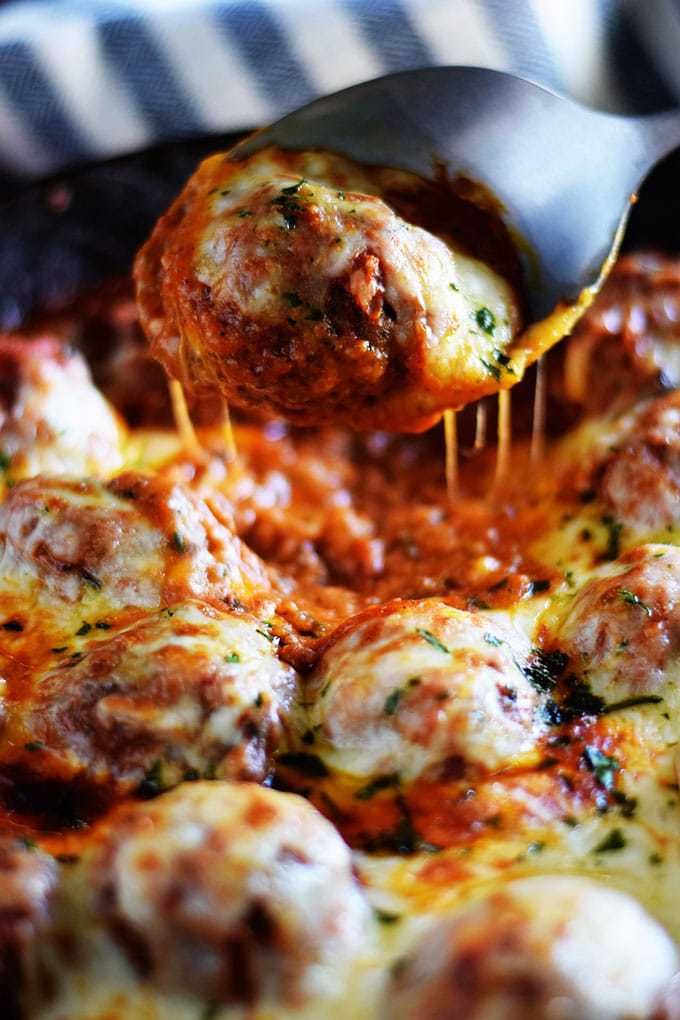 Today happens to be National Meatball Day! Hooray for a day like today! I mean who doesn't love a juicy meatball?
If you have been around the blog you already know my love for cheese and Italian food! I think they go hand in hand really! AND Meatballs!!! They can only get better drenched in Marinara sauce topped with gooey cheese melted on top!
One mustn't forget the glorious Cast Iron Skillet! Oh how I love to cook in one! You may have noticed that! Now y'all pop on down to the comments and spill! Do you have a trust go to skillet you use? I really love to hear from you! It gets a little lonely here in the blogosphere! 😉
About this dish and 5 THINGS I love the most about it! There are a few!
It can pose as a trusty appetizer.
Or fill you up as a meal!
It's so EASY to make!

30 Minutes

to cook this rich saucy dream!
And that

cheese

! Must I remind you!
Get your paper and pencil ready to jot down a few fun ways to serve this dish! Hey, if you have any leftovers, here are some great ways to eat them up!
Way's to serve Cheesy Skillet Meatballs in Marinara!
Watching carbs! Over some

zoodles

or with a

green salad

!
On top of pasta! Any that you like! (My fav is spaghetti and my hubby's is angel hair pasta - we may fight over this a little). Just pour in an extra jar of sauce when making this, if you would like more for the noodles.
Serve on sliced french or baguette garlic bread as a appetizer.
Sometime I love to add sauteed

green bell pepper slices

.
Make a meatball slider or go for the gusto and make a whole sub!
Or just "As Is" is perfection too!
Meatballs freeze well too!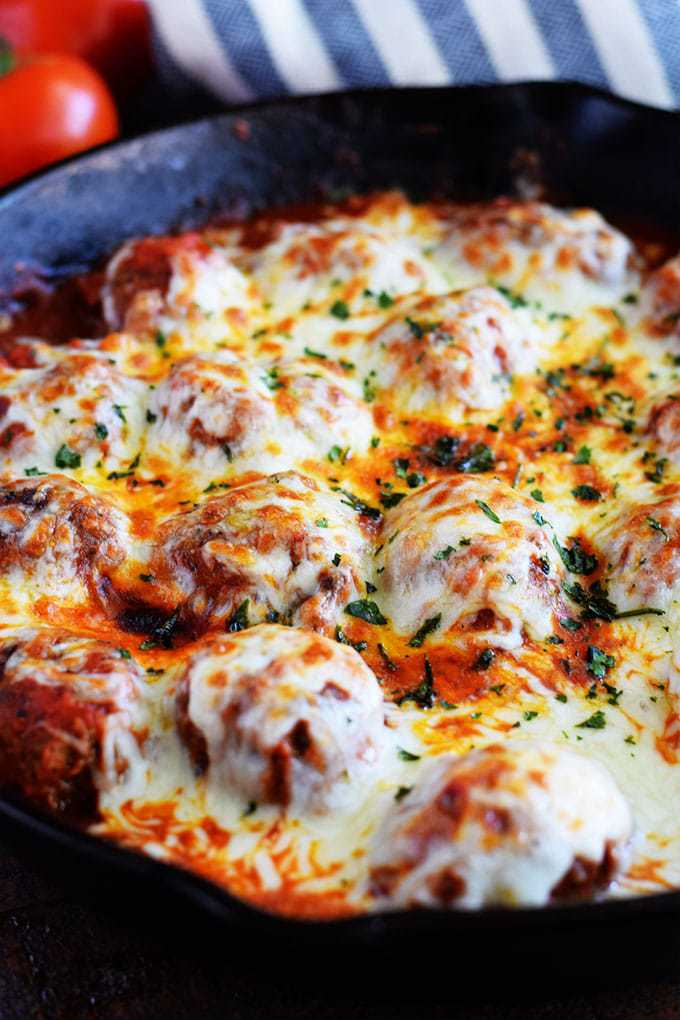 EASY Steps to Make Cheesy Meatballs
One. In a bowl mix all meatball ingredients together by hand. Shape by into about 1 to 1 ½ inch balls. You can also use an ice cream scoop.
Two. In a cast iron skillet or frying pan, brown meatballs over medium high heat. Cook for 10 minutes. (If there is excess oil, remove meatballs to paper towels and pour oil out of the pan. Then return meatballs to pan.)
Three. Add marinara sauce and let cook for 20 minutes.
Four. Sprinkle cheese on top and finish under the broiler for a minute or two. Keep an eye on them. You just want to melt cheese and give it a golden color. Garnish with parsley or basil.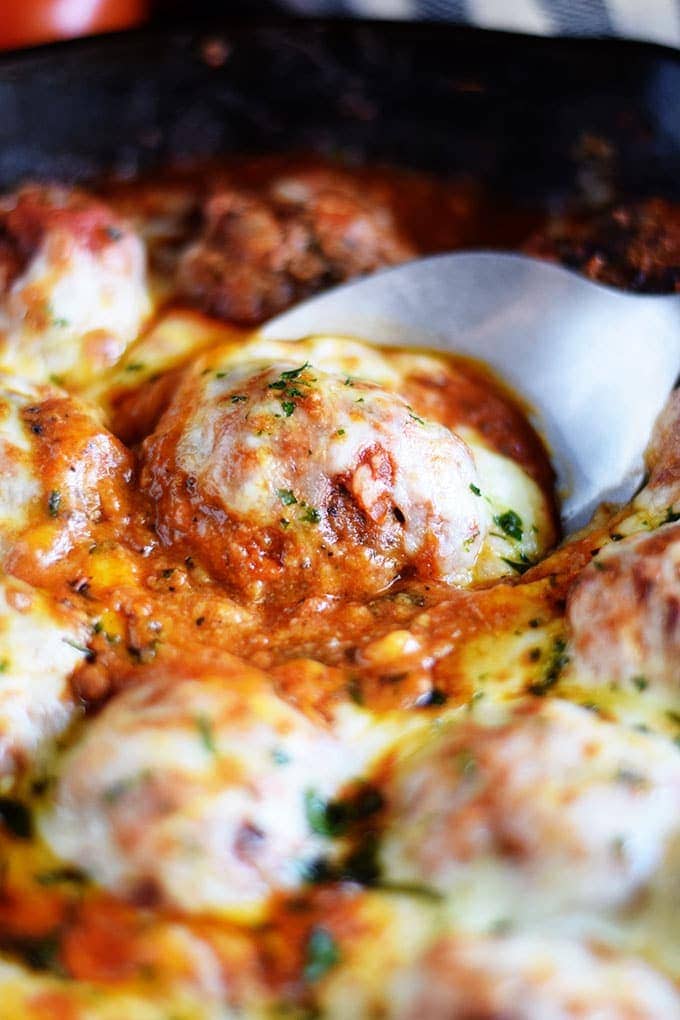 Things you may find useful for this Recipe!
*Soulfully Made is a participant in the Amazon Services LLC Associates Program, an affiliate advertising program. Please note: This post may contain affiliate links to products I use and love. I earn a small commission, at no extra cost to you, to help with blog expenses when you make a purchase through an affiliate link. Thank you for your support!
Cheesy Skillet Meatballs in Marinara Sauce
Please Pin - Cheesy Skillet Meatballs in Marinara - for later!

RECIPES YOU MAY LOVE
Love Southern Inspired Recipes Come Follow along!
Facebook | Instagram | Pinterest | Twitter | Google +
Get Free Recipes from Soulfully Made delivered right to your inbox!
Find this over at Meal Plan Monday and Weekend Potluck!