Crock Pot Chicken Parmesan Penne Pasta is favorite Italian dish made simple and effortlessly in the slow cooker.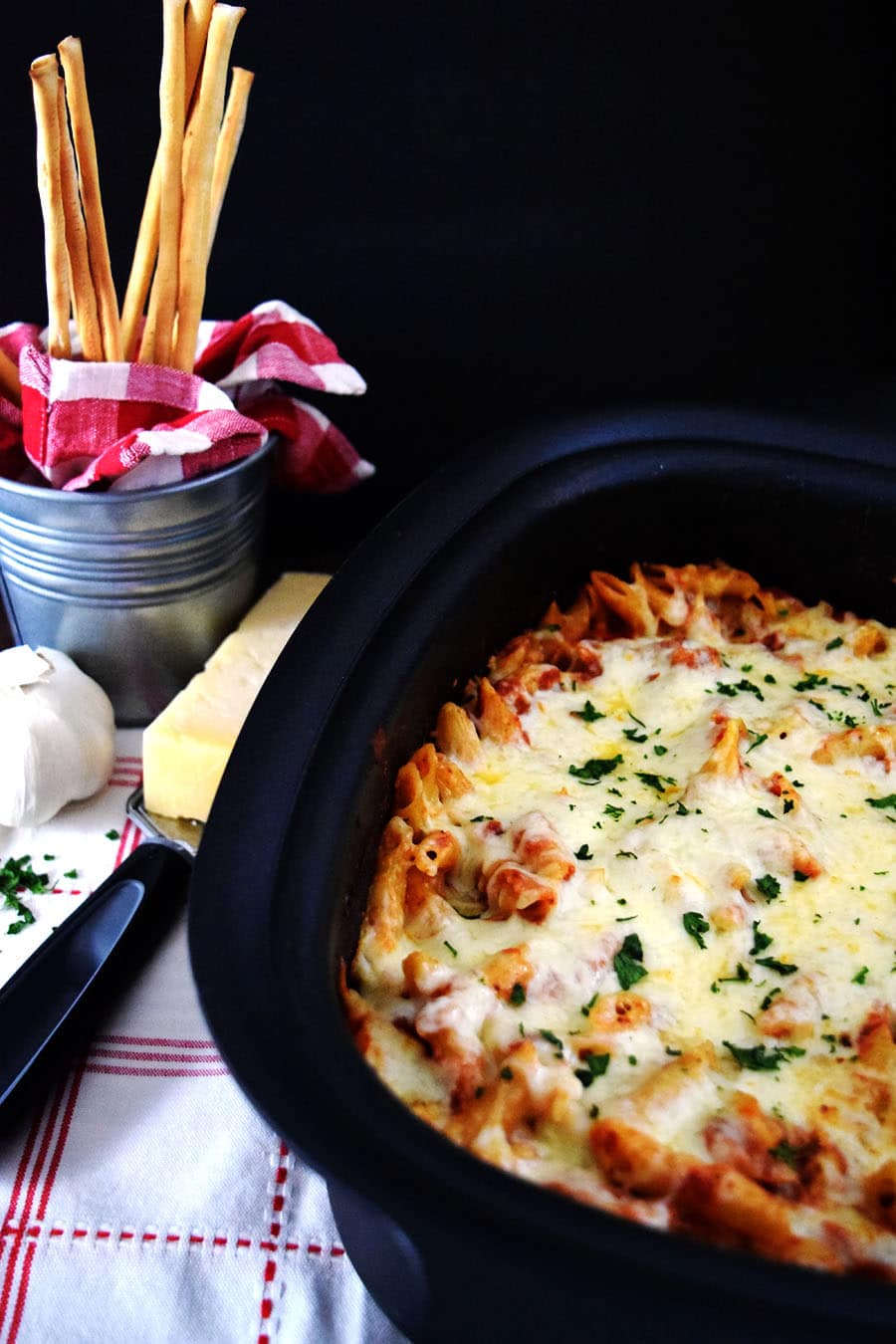 We love Italian dishes at our house! This one has a rich red sauce made with crushed tomatoes and spices, then loaded up with garlicky cheesy pasta goodness! What more could you ask for??? Other than it's an easy to make. Just a few simple steps and you have a meal fit for a king.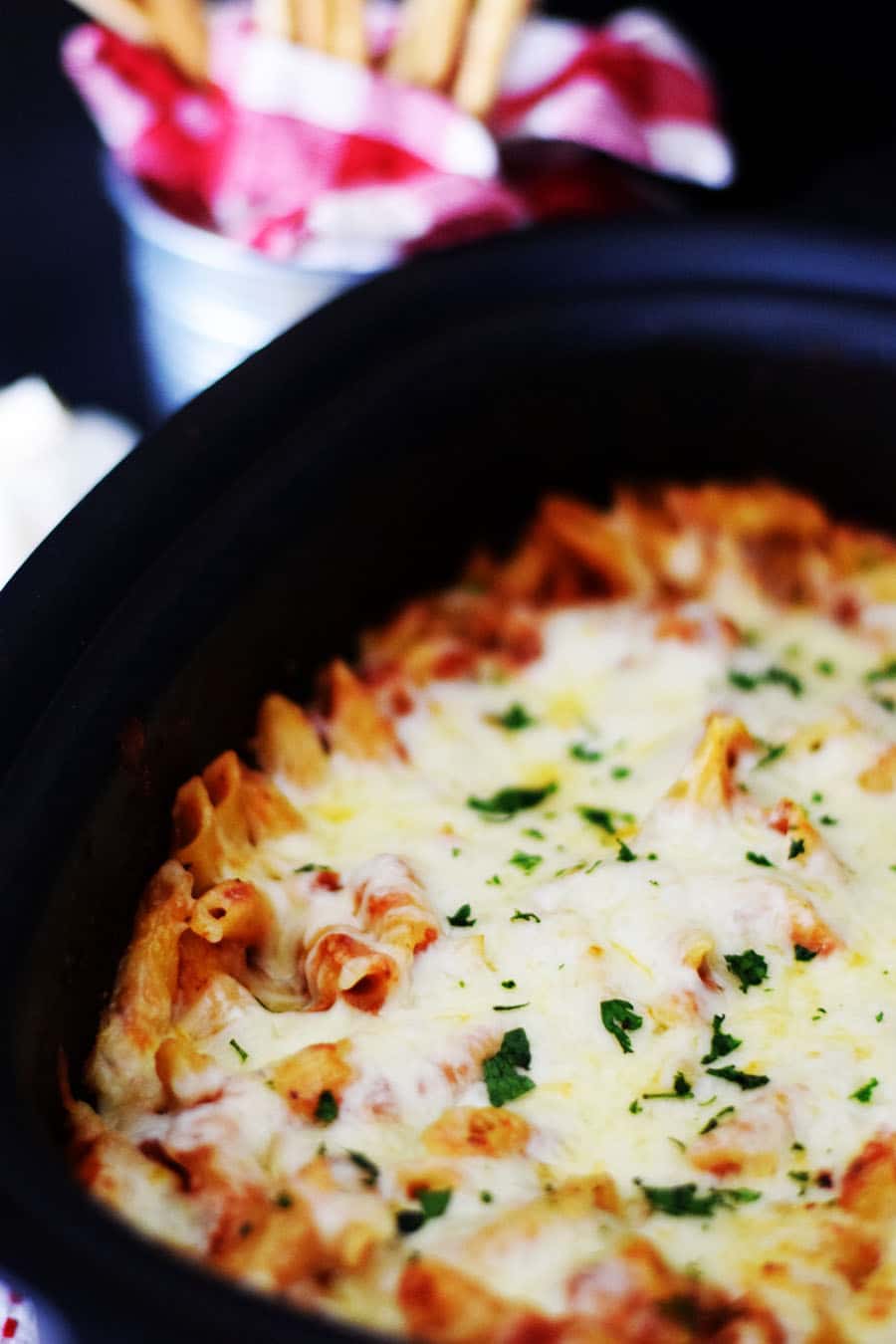 Let's get this on the table ya'll!
First mix up your crushed tomatoes, garlic, onion, oregano, parsley, basil and red pepper flakes in a bowl. Season your chicken breast with salt and pepper to taste. Put chicken into crock pot and pour sauce over them. Cook on low for 4 hours or high for 2 hours.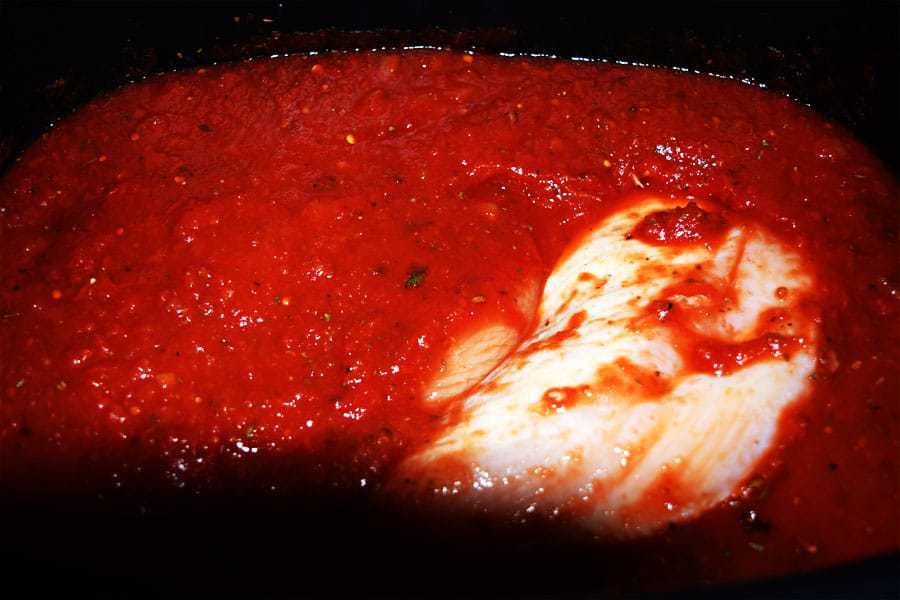 Next remove chicken and shred with 2 forks.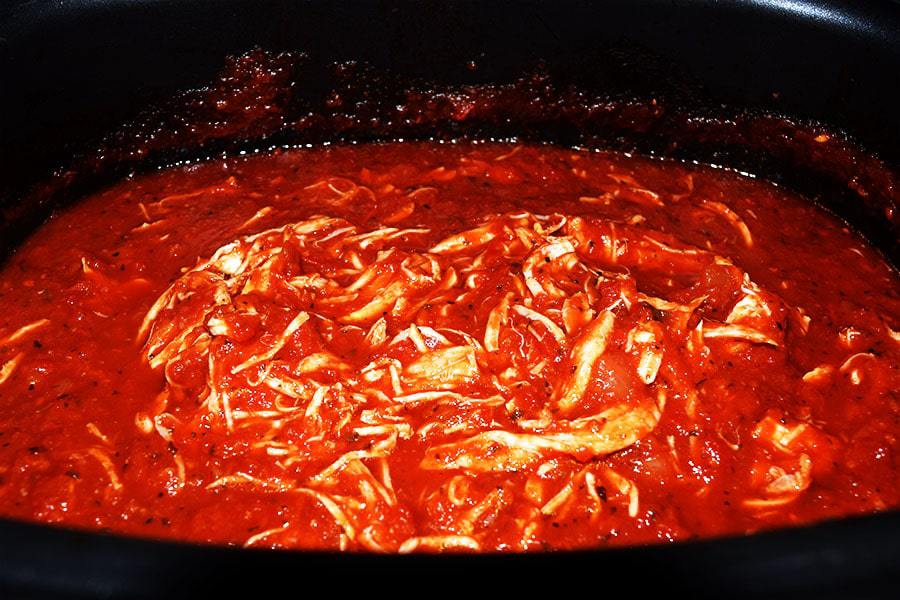 Boil your pasta in salted water according to package instructions for al dente. Drain when done. Pour the chicken and pasta into sauce and stir it up. Top with cheeses and then over crock pot and cook for 15 to 20 minutes until cheese is melted.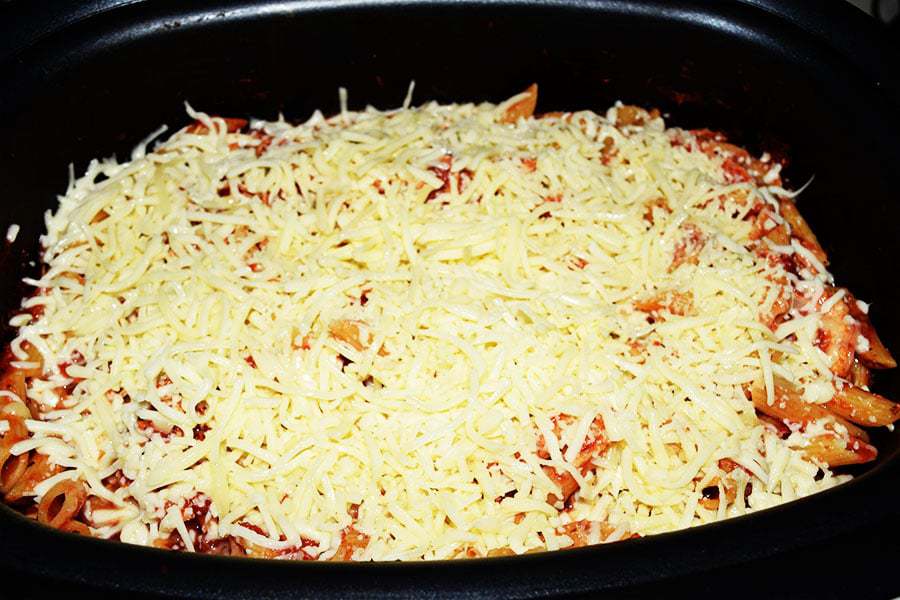 Garnish with parsley or basil and serve immediately.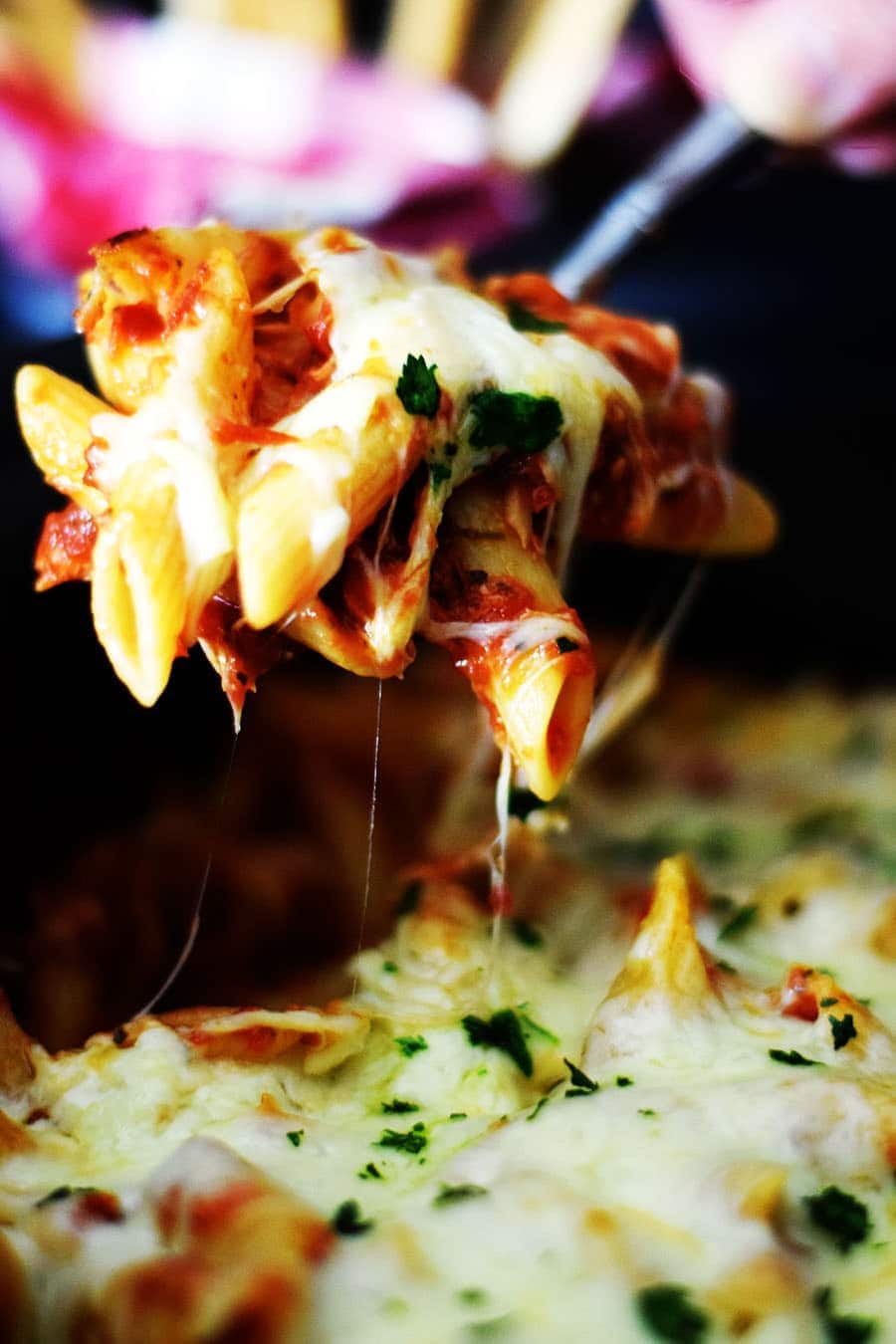 This one is so good friends! I think your family will be happy!
A Few More Recipes Your Family May Love
Pin It

You can also find this at Weekend Potluck.