A little sweet and a little spice blended with tangy mustard lends to the most moist and delicious Grilled Sweet and Spicy Mustard Pork Chops. Fire up your grill and add this smokey goodness to your menu just in time for grilling and BBQ season.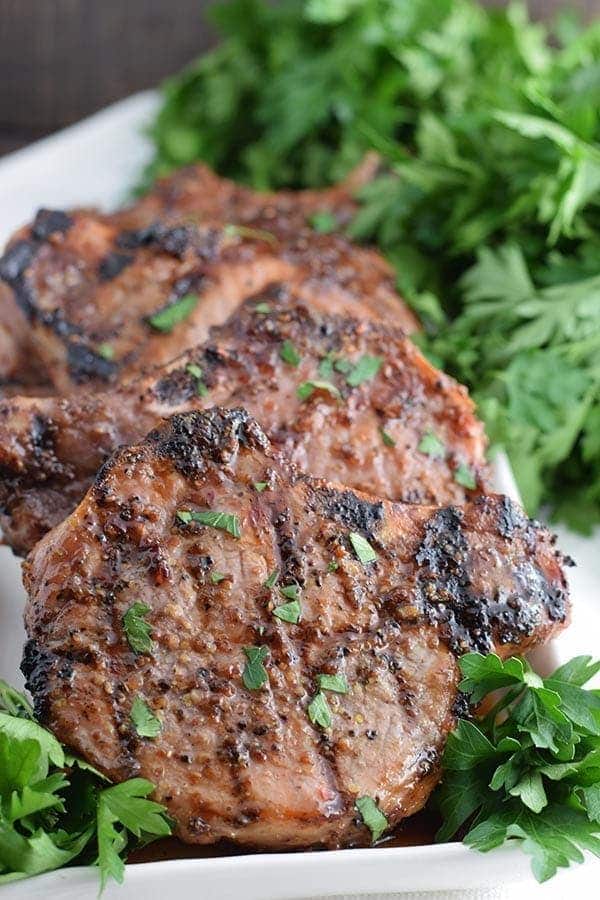 *This post is sponsored in conjunction with #BBQWeek. I received product samples from sponsors to use in creating #BBQWeek recipes. However, all opinions are mine alone.
It's BBQ month and there are so many ways to enjoy this time honored tradition. The smokey flavor that happens when you cook over an open flame is just hard to beat. We love simple recipes with lots of flavors at our house. Which is one of the reasons we love to grill. You can keep it simple and have deliciousness!
My friends over at Adams sent me 3 spice rubs to try for BBQ Week. Adams has been committed to high quality service and products for over 125 years. You may be familiar with their extracts, but they have delicious spices and rubs too! Today I am using the "The Great Steak of Texas" Seasoning. This seasoning is packed with lots of flavor and I think you will find yourself using this one more than just on steak! Like on these big juicy PORK CHOPS!
I along with a few other bloggers are bringing you some new recipes to try on the grill this season. Look for these in your local stores or head over to visit Adams on their website and social media channels.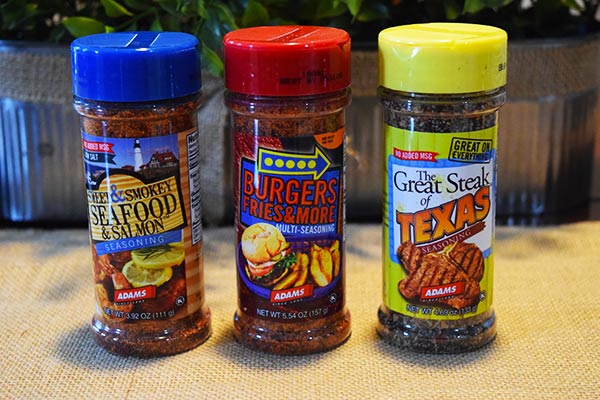 Adams Extracts
Facebook | Instagram | Twitter | Website
What you need for Grilled Sweet and Spicy Mustard Pork Chops
Bone in Pork Loin Rib Pork Chops
Stone Ground Mustard
Raspberry Jalapeno Pepper Jelly or Jalapeno Pepper Jelly
Worcestershire Sauce
Adams "The Great Steak of Texas" Seasoning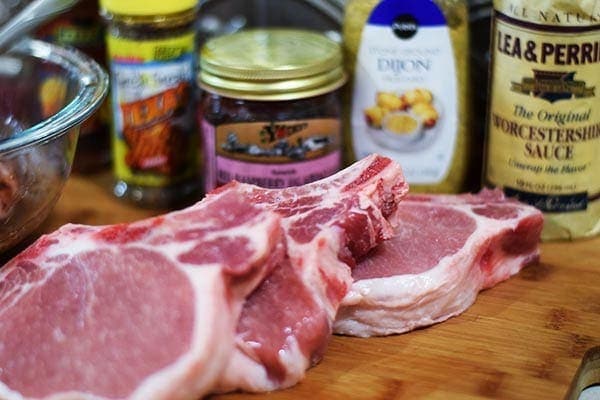 I don't know about you but easy recipes are always a big win for family dinner time! So let's jump right in to making these!
How to make Grilled Pork Chops marinaded in Sweet and Spicy Mustard
Step 1: In a bowl large bowl, mix up all the ingredients to make the marinade. There will be extra. Go ahead and keep that. You will use that to coat those chops again while they are on the grill.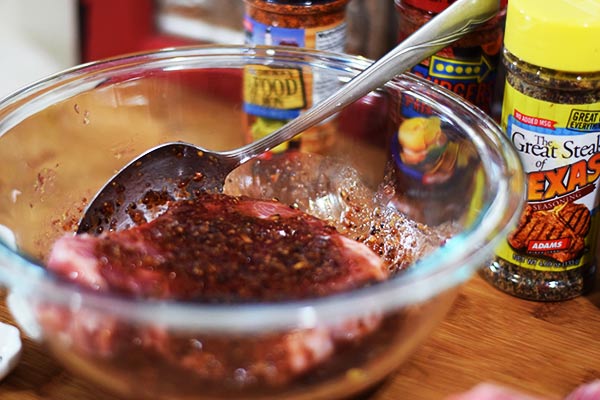 Step 2. Take each pork chop and roll them around in the marinade. Use the spoon if you need to and coat them good. Shake off excess and put on a plate to transport to grill.
Step 3. Heat grill on high heat to 350 degrees. Carefully place them on the grill. Mop addition marinade while on grill. Cook for 7 minutes or so and turn over. Mop on more marinade and cook this side for 7 minutes or until done or at least 145 degrees F.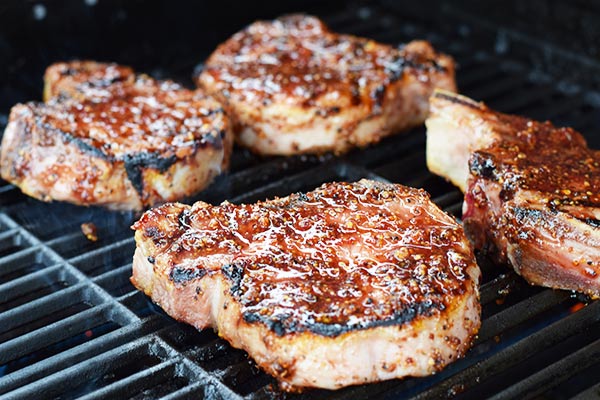 It's that easy. So fire up those grills and let's get dinner (or lunch) started! Just 15 minutes until tender juicy porks chops will be ready!
Don't forget you can enter to win some prizes, so make sure you read all the way to the bottom of the post.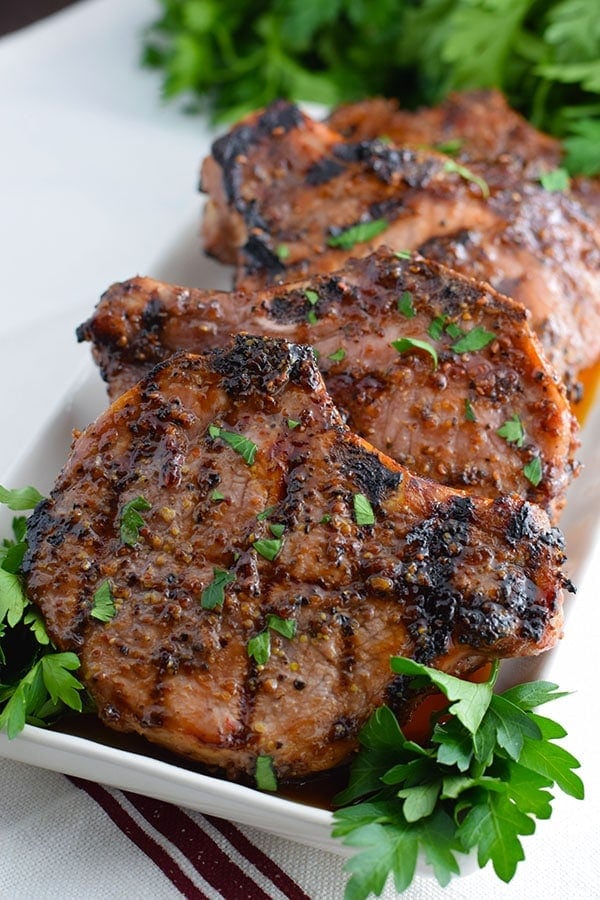 Other recipes you may enjoy
Please Pin and Share these Sweet and Spicy Pork Chops with friends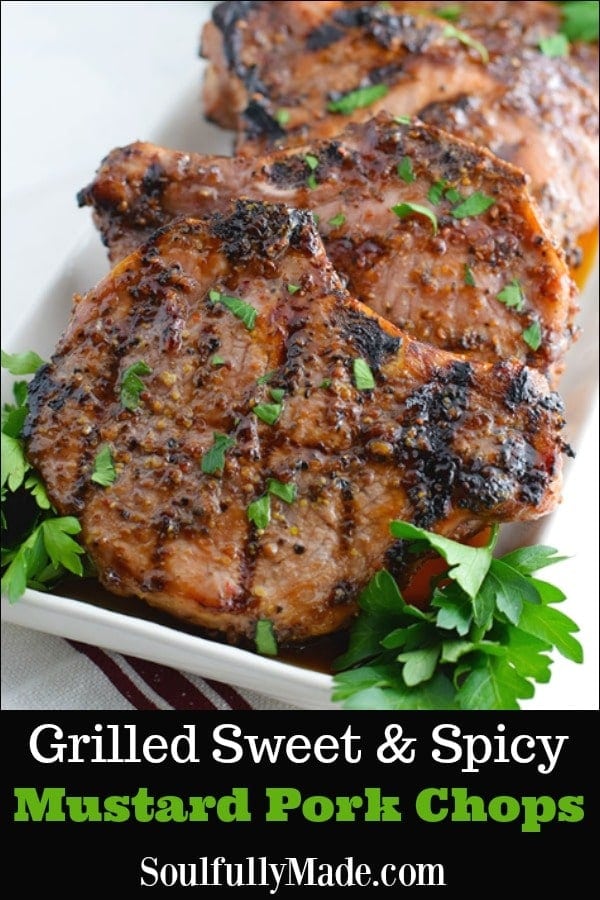 Grilled Sweet and Spicy Mustard Pork Chops