Instant Pot Meatloaf and Potatoes, a deliciously complete comfort meal just like mamma made, but cooked in minutes.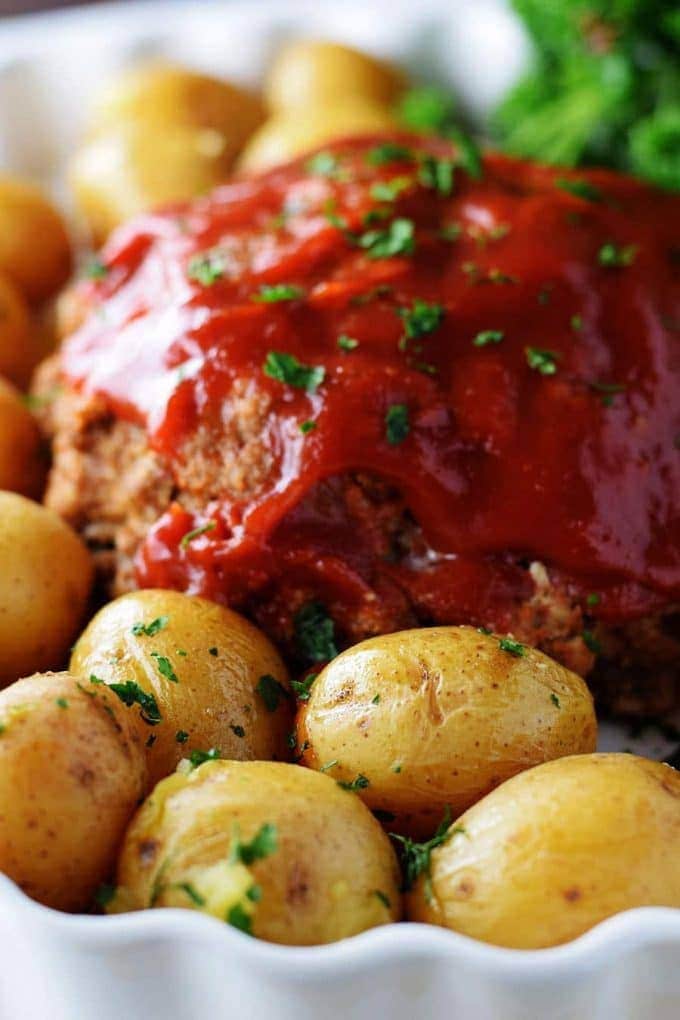 *Soulfully Made is a participant in the Amazon Services LLC Associates Program, an affiliate advertising program. Please note: This post may contain affiliate links to products I use and love. I earn a small commission, at no extra cost to you, to help with blog expenses when you make a purchase through an affiliate link. Thank you for your support!
This Instant Pot meal is a comfort food classic made super fast and just what you need to get a home cooked meal on the table in a flash!
I know you have heard me say how much I love my Instant Pot (An electric pressure cooker)! But wow this recipe is AWESOME Y'ALL! If you have not gotten yours yet it's time to take the plunge! Not only is it a time saver but everything I make turns out delicious!
The meatloaf was tender and potatoes always come out amazing! It's my favorite way to make Mashed Potatoes too! And speaking of comfort Creamy Mac and Cheese is the bomb made in this!
How to make Meatloaf in the Instant Pot
The best way to mix this up is getting those hands dirty! Well make sure they are clean first, but I find this the best way to put a meatloaf together. Grab all your meatloaf ingredients get to work!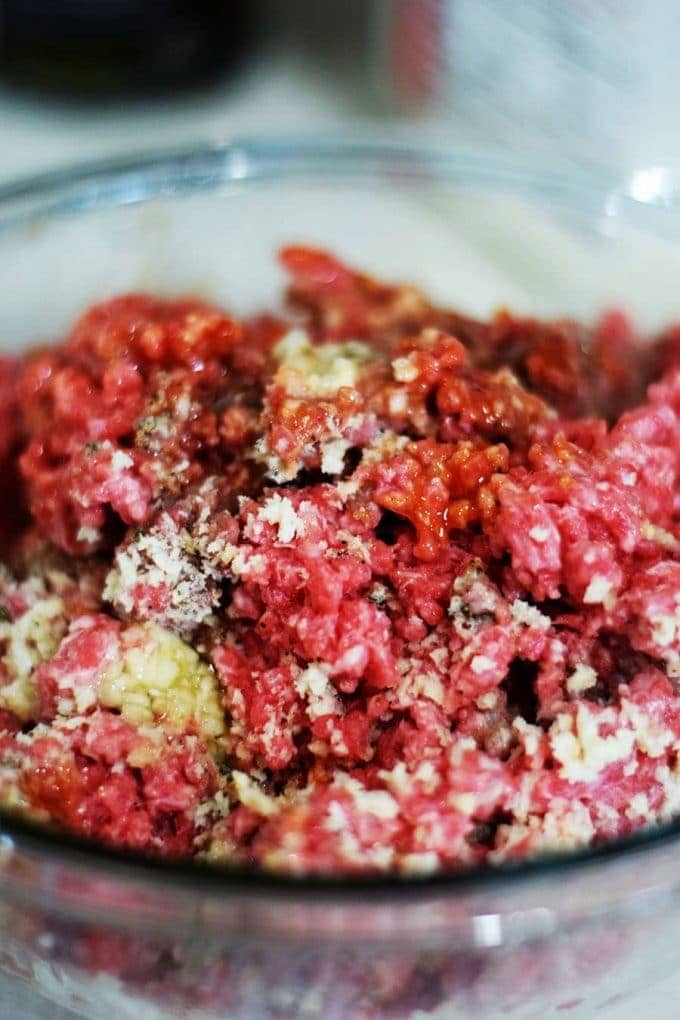 In the liner of your Instant Pot, place the potatoes in the bottom.
Pour in chicken or beef stock. Sprinkle in salt and garlic.
Mix. Place pats of butter on top.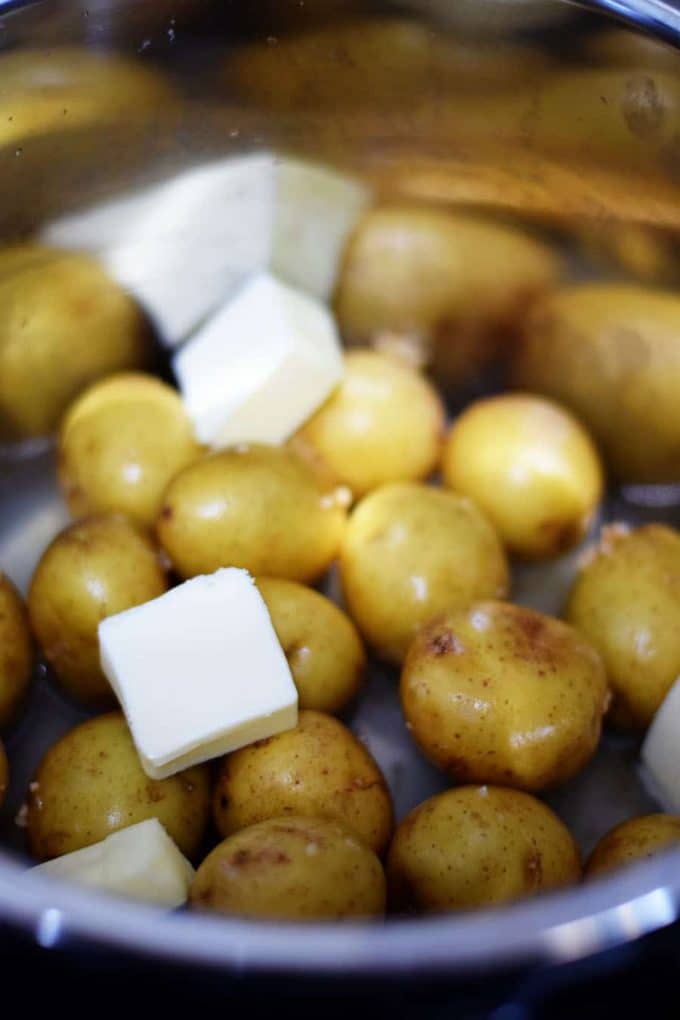 Put trivet with handles up on top of potatoes.
Wrap foil around the meatloaf creating a pocket or "pan".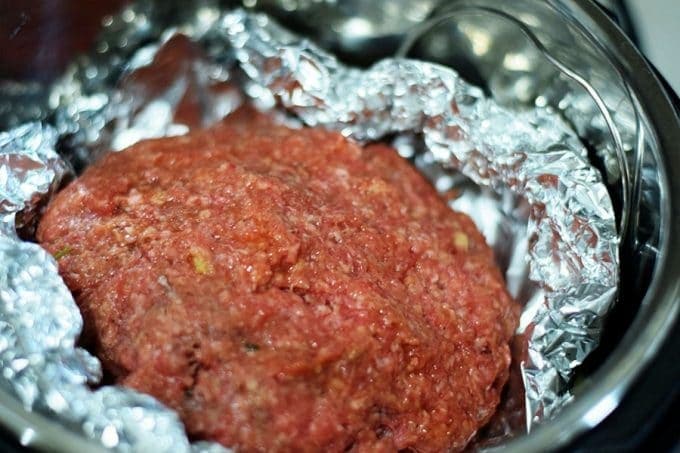 Don't forget a little extra ketchup on top!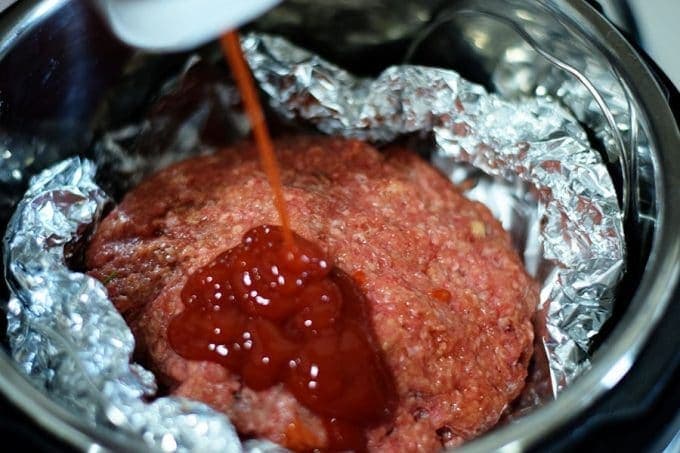 Place the meatloaf in Instant Pot and lock on lid.
Be sure pressure valve is closed.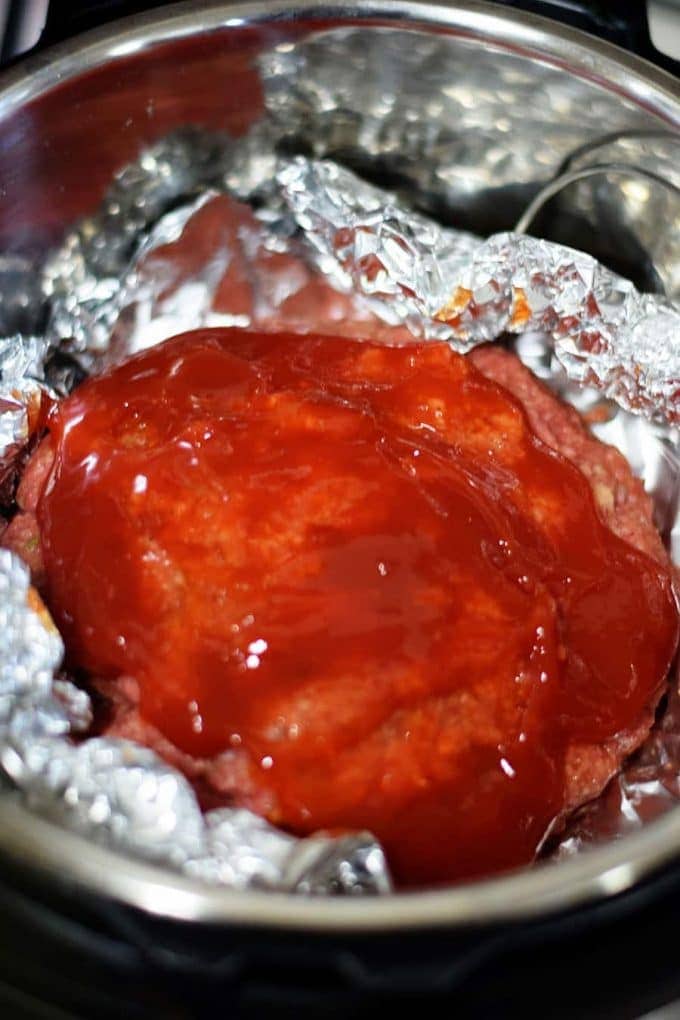 Set to manual high pressure for 30 minutes. Once it is finished cooking you can let it natural release or carefully open the valve to manual release. Once the pins drops open, carefully remove with tongs or pot holders.
If desired, place on a baking sheet and cook under a broiler to caramelize the topping.
Remove potatoes with a slotted spoon and serve this deliciousness!
Things you may use to Make Instant Pot Meatloaf and Potatoes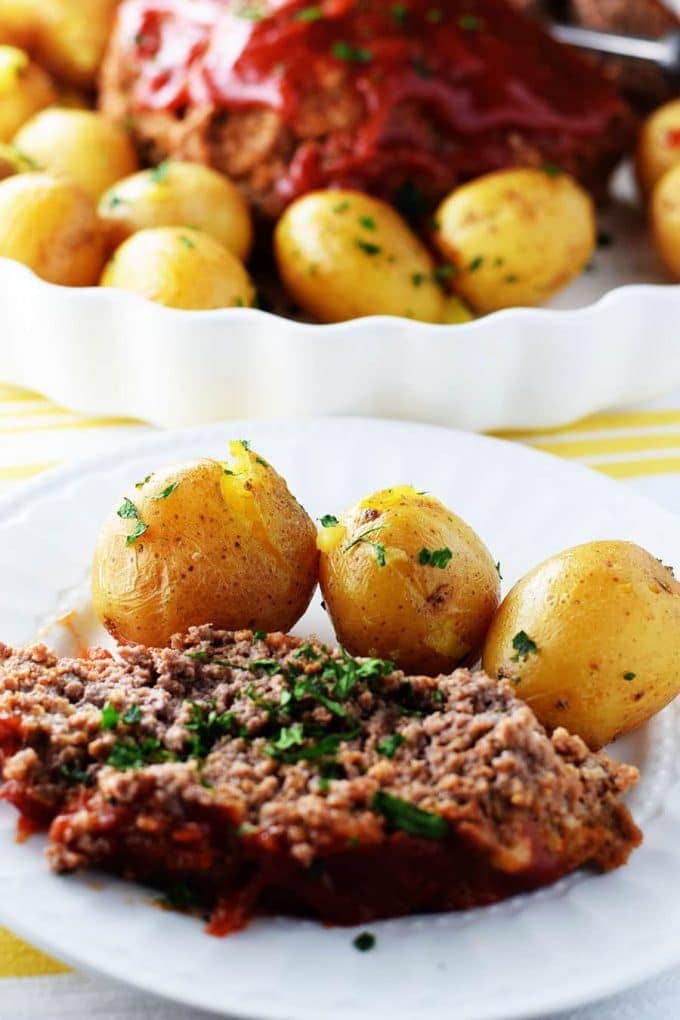 Other Instant Pot Recipes you May Enjoy
PIN IT
Find it at Meal Plan Monday and Weekend Potluck!