One dish weeknight meals make for easy cleanup and a happy cook! This Cheesy Hamburger Skillet is all that and makes for a happy family as well!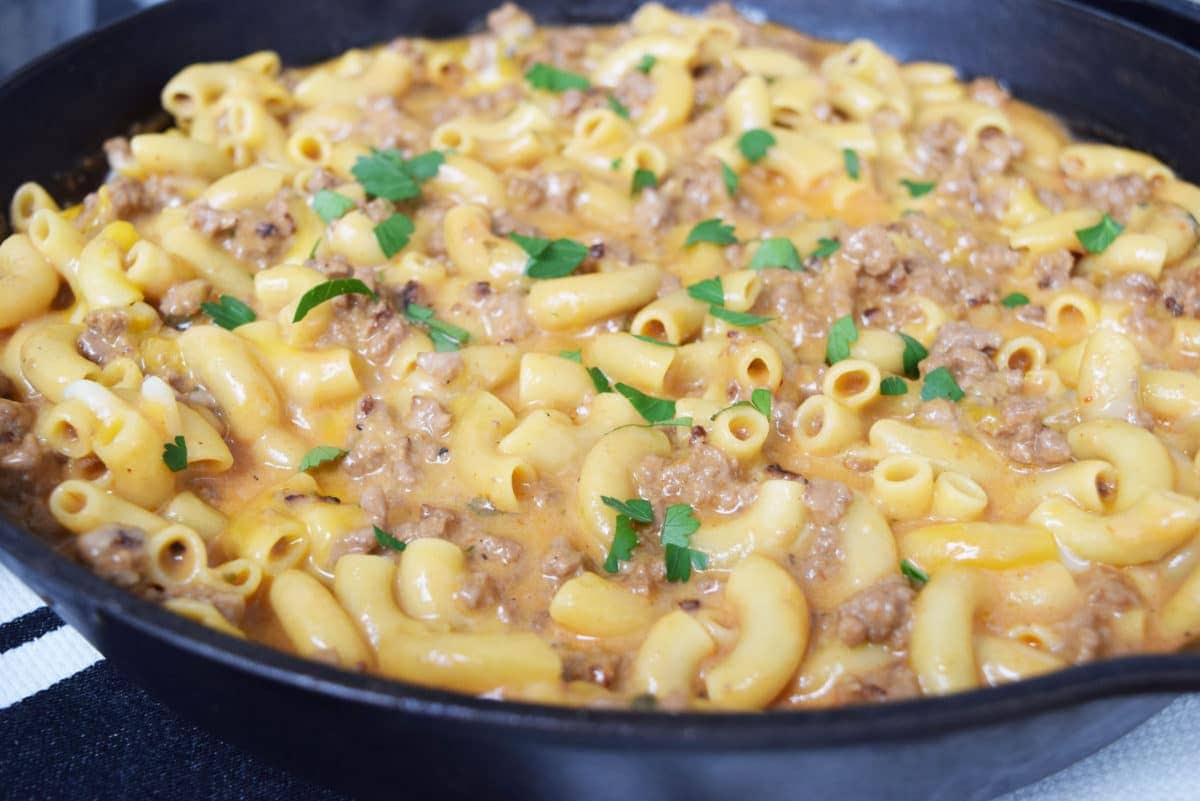 As much as I love to cook there are some nights I want to put something quick on the table without sacrificing that homemade taste that my family loves. Cheesy Hamburger Skillet will not disappoint.
It is reminiscent of that boxed meal your mom may have made, but much more delicious and so much better for you. I know this isn't "health food" but it is minus the "stuff" in the box we can't pronounce much less want to put in the bellies of our beloved family. What it is – is comfort food that is tasty, hearty and filling! Everything made in one glorious skillet!
Get that skillet out and let's get started by heating a large skillet over medium-high heat. Brown ground beef and onion, drain on paper towels. Return to the skillet, add garlic powder, paprika, parsley, cayenne pepper and salt to taste. (Tonight I left out the onions, I always have onions but not one in the whole house)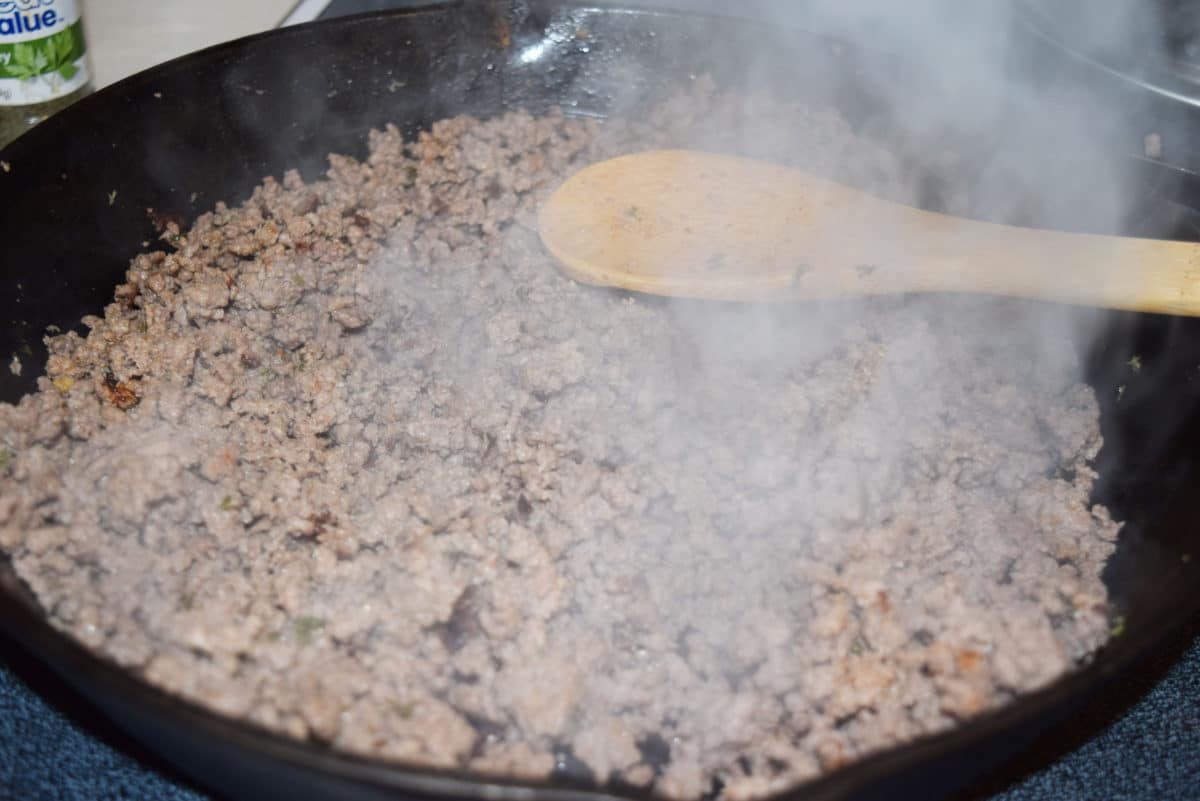 Sir in beef broth, milk, macaroni, tomato sauce and Worcestershire sauce. Cover and cook until macaroni is done, stirring occasionally, approximately 10 to 12 minutes.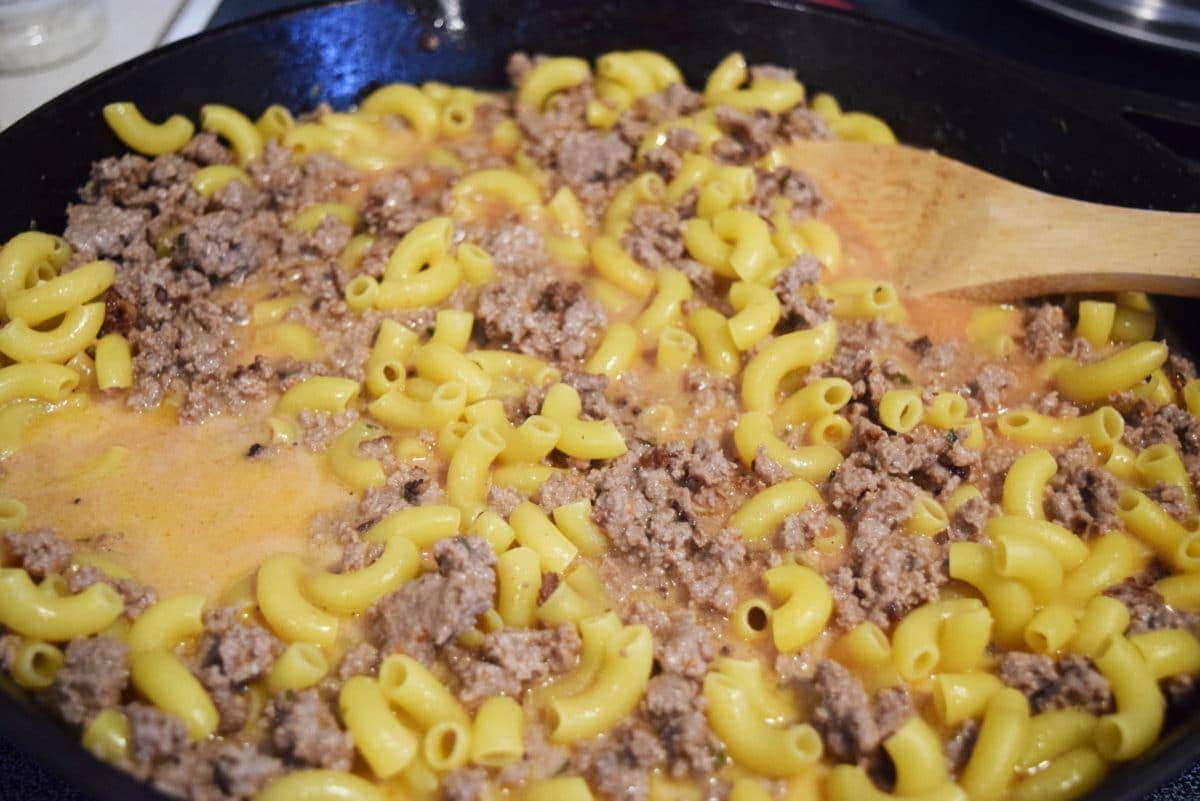 Once pasta is done stir in cheese until melted.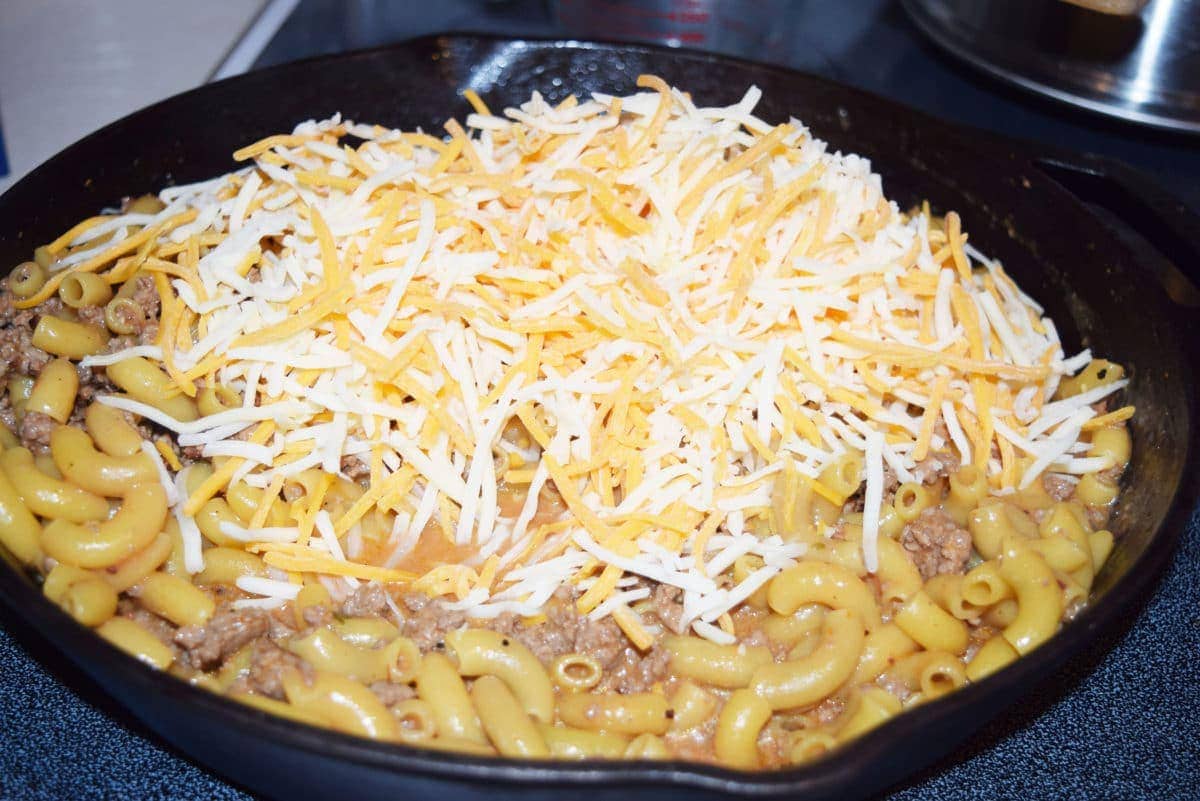 Garnish with parsley or as desired and serve. I add a nice big green salad and some bread or rolls and you have a delightful meal in under 30 minutes.