Instant Pot Spaghetti and Meatballs - Meatballs, pasta sauce, diced tomatoes and pasta and you have a quick one pot family pleasing meal.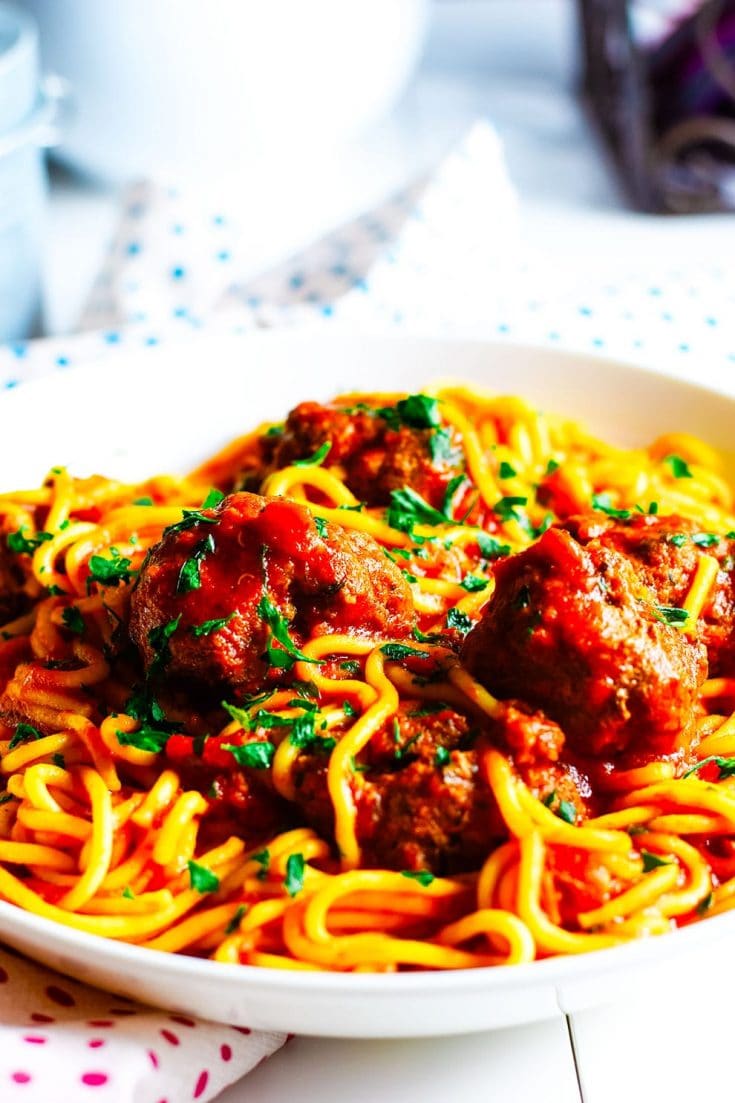 So many people have been really loving Instant Pot recipes on the blog and have been requesting more of them. I will try to keep the coming! Y'all know I am in love with this thing. And what I really love about my Instant Pot - Pressure Cooker is that you can get dinner on the table so quickly. And with this dish it's all made in one pot. That means less clean up. WIN every TIME!
When I make a homemade spaghetti sauce, I love to cook it all day and let the flavors marry! If I don't have time to that I make my Kicked UP Jar Sauce Recipe. But there are also days I need something ever quicker and easier. This Pressure Cooker Spaghetti and Meatballs is the perfect compromise, and still has amazing flavor.
When I first got married there was always a debate on whether to serve the sauce all mixed in or served over the top. My husband grew up with his all mixed together and I the later. Not that I didn't love his mom's spaghetti, but it wasn't the way I grew up eating it. His mom always made a quick version with Ragu sauce out of the jar. And he loved it that way. So this dish makes him feel like he is getting a version of his mom's cooking.
Now that his mom has passed, this one brings back great memories around the table eating spaghetti and french fries. Yes you heard that right she always made french fries with her spaghetti. I never understood that combination, but this girl has never met a french fry she didn't like. And let's just say that never happened at my house. It was always some garlic bread and usually a salad. But hey it was delicious and something we smile about to this day! Food memories are the best memories! So let's get cooking and making some more!
What you need for Instant Pot Spaghetti and Meatballs
Frozen Meatballs (Easy Homemade Meatballs or Store bought)
Spaghetti pasta
Water or Broth
Diced Tomatoes
2 Jars of Pasta Sauce
Garlic Powder
Salt and Pepper
Red Pepper Flakes (optional)
How to make Instant Pot Spaghetti and Meatballs in 3 Easy Steps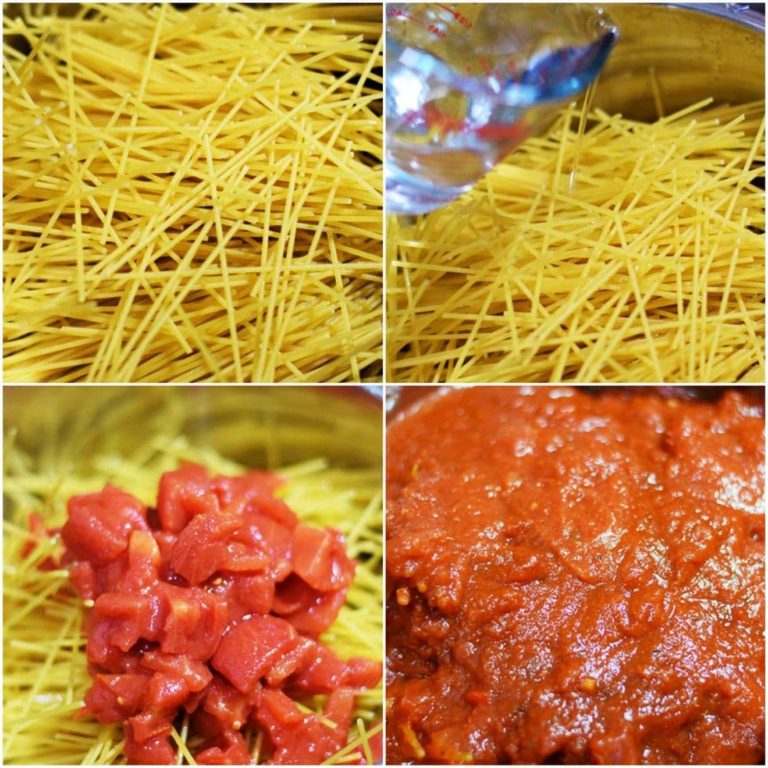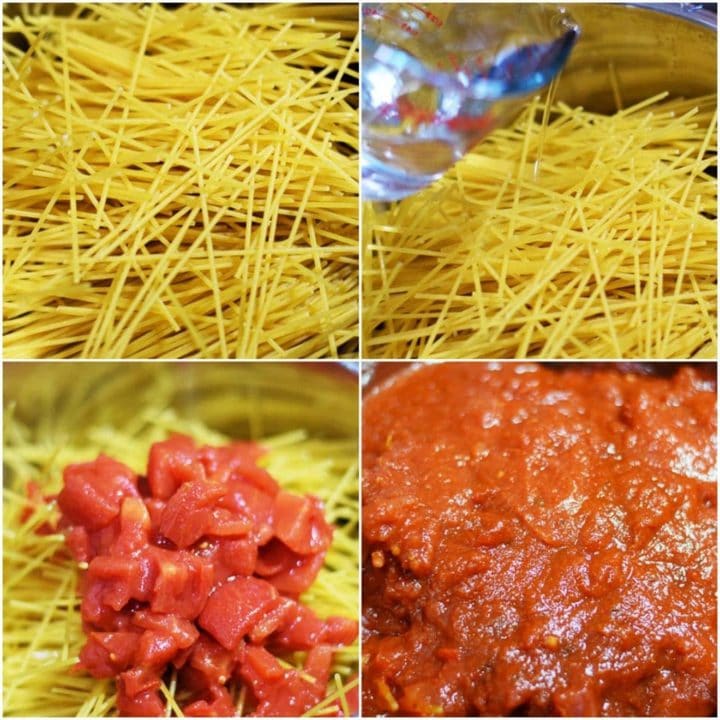 Step 1. Add frozen meatballs into the bottom of 6 quart Instant Pot.
Step 2. Break the spaghetti noodles in half and randomly place over the meat. (Don't place them all in one direction). Pour in the water, then cover with the diced tomatoes. Top with the pasta or "Spaghetti Sauce". Then add the spices.
Step 3. Place the lid on the Instant Pot and lock in place. Cook for 8 minutes on high pressure and then do a manual quick release. Give it a stir and serve.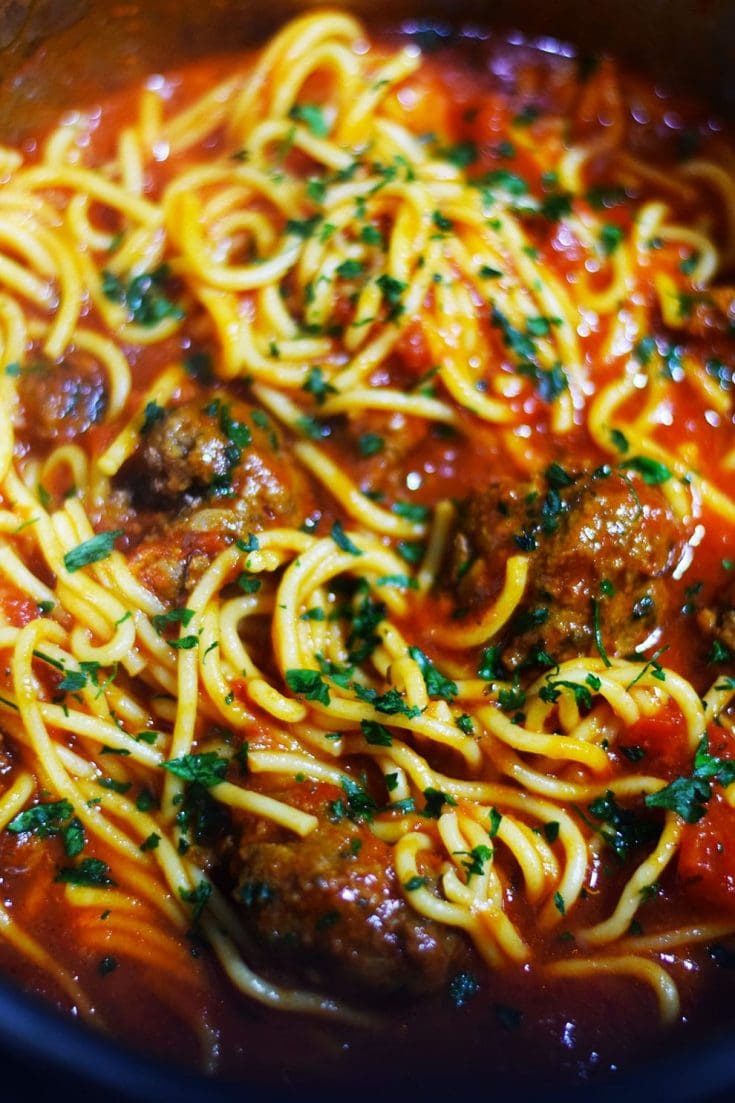 Getting dinner on the table and gathering family is important in this ever so busy culture we live in. This one will do it quickly and just imagine only one pot to clean! So go ahead and use chinet or paper plates and bring on the conversation with your loved ones.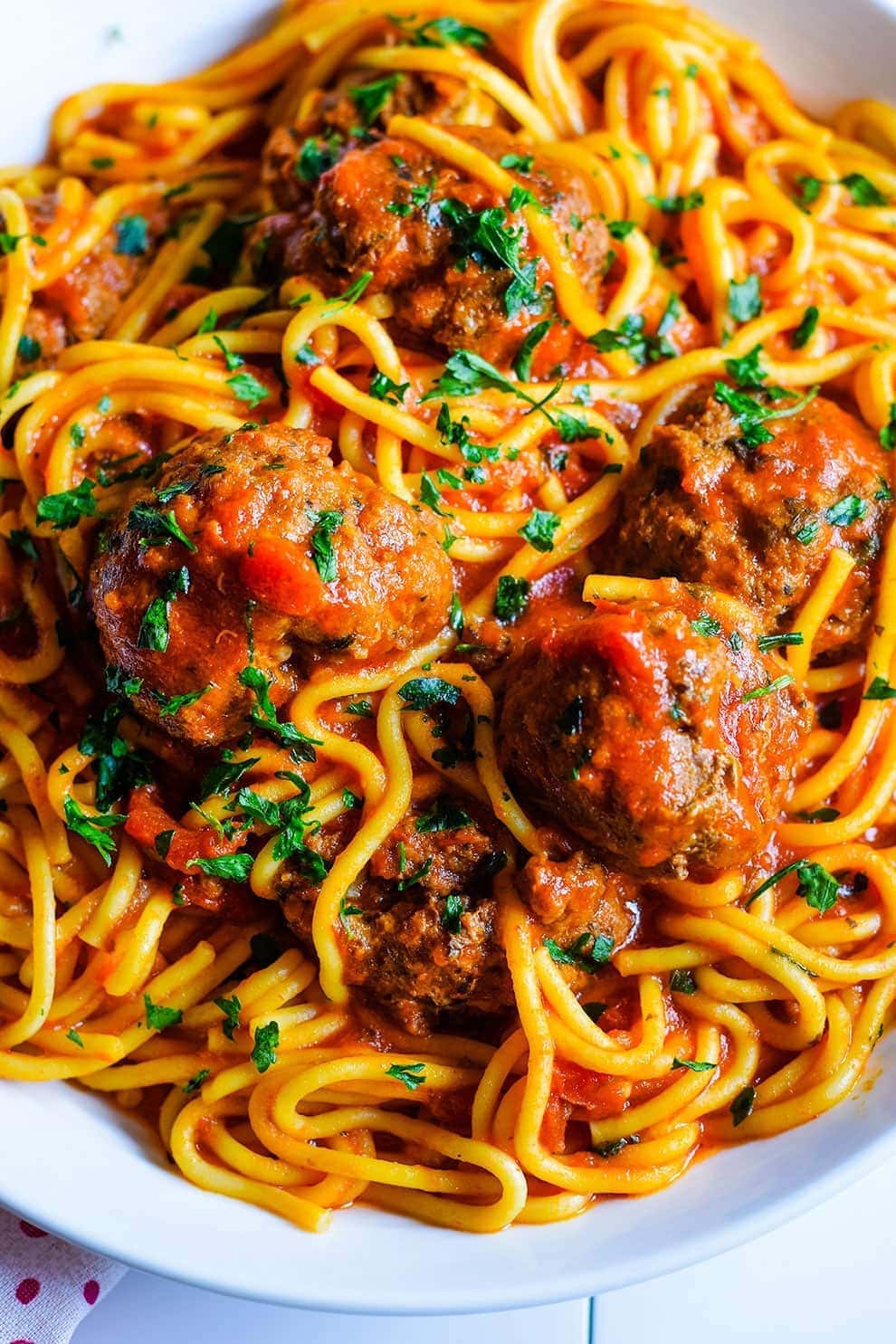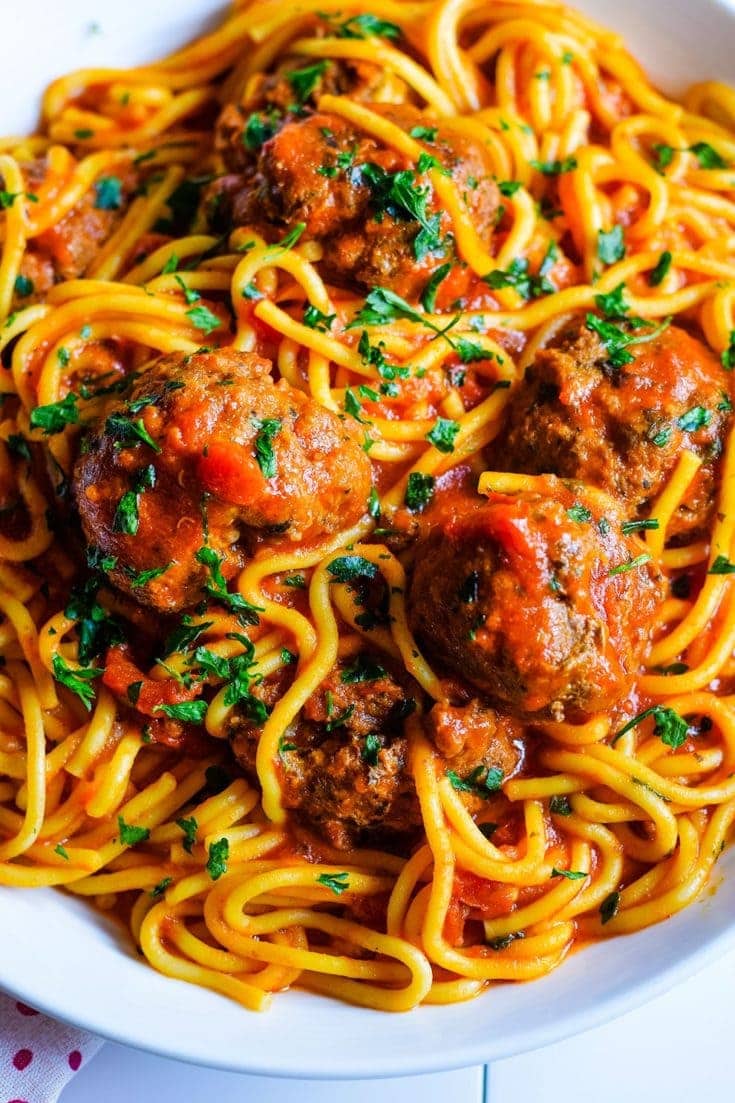 Things you May Need to Make Instant Pot Spaghetti and Meatballs
*Soulfully Made is a participant in the Amazon Services LLC Associates Program, an affiliate advertising program. Please note: This post may contain affiliate links to products I use and love. I earn a small commission, at no extra cost to you, to help with blog expenses when you make a purchase through an affiliate link. Thank you for your support!
Instant Pot Spaghetti and Meatballs
Pin to Save for Later and Share