Zuppa Toscana Soup is a warm bowl of comfort filled with tender potatoes, bacon, spicy sausage, fresh kale, and a delicious creamy broth.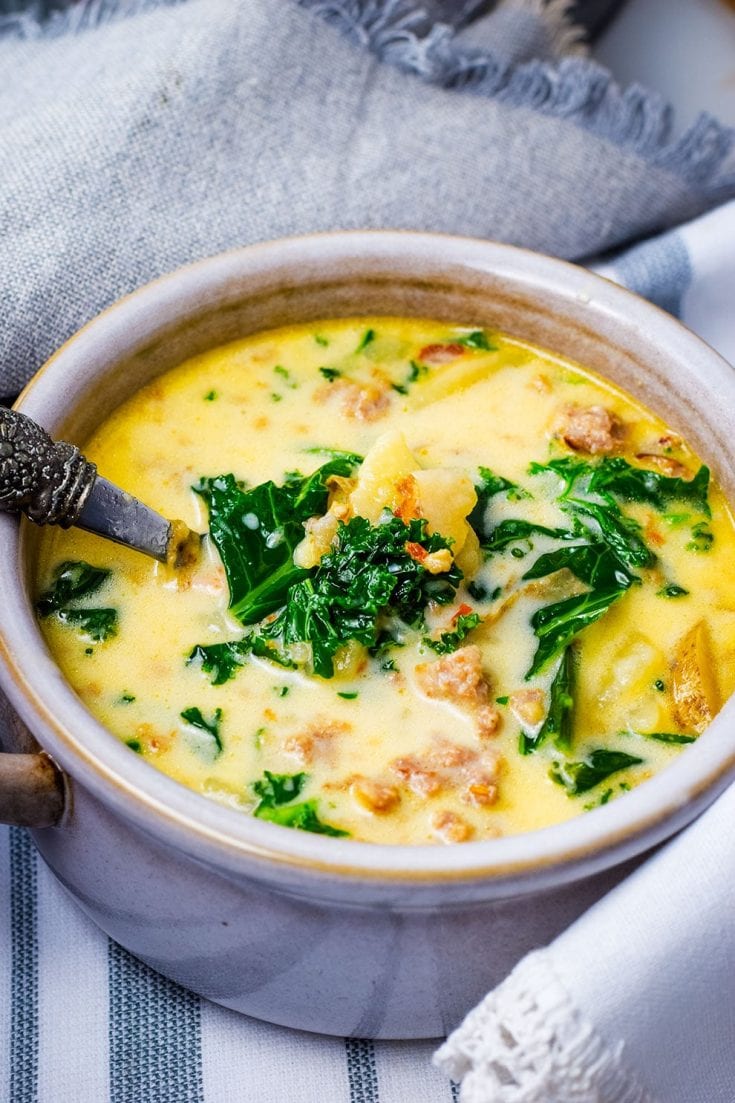 One of our favorite things to do is a ladies day out packed full of shopping, laughter, and a stop for soup, salad, and unlimited breadsticks at a favorite local chain restaurant. And I guess I must not forget the chocolate mints to end the meal! Yum!
I love being able to get out with my mom, sister, and daughter (when she is home from college) for a day of girl time.  I have so many memories of these days when my kids were growing up. Poor little Drew had to be drug along. He didn't mind the meal, the play area at the mall or a treat or too along the way. But he really could do without all that shopping.
Those days have passed and now many of these trips are just us girls on these outings. Except now my sister has little one's and they get to tag along on girls day out, when their dad is not home or working. These kiddos fill our life with such joy! And so do all the memories we have of each trip!
But for those non shopping days when we want to skip the meal out, this soup is easily made at home and just as tasty! It's a one pot meal that is full of comfort and warmth! We have a few days here in Florida we can build a cozy fire and we love staying home and enjoying a night in. Fire in the fireplace or not - this soup will warm your soul and your belly right up!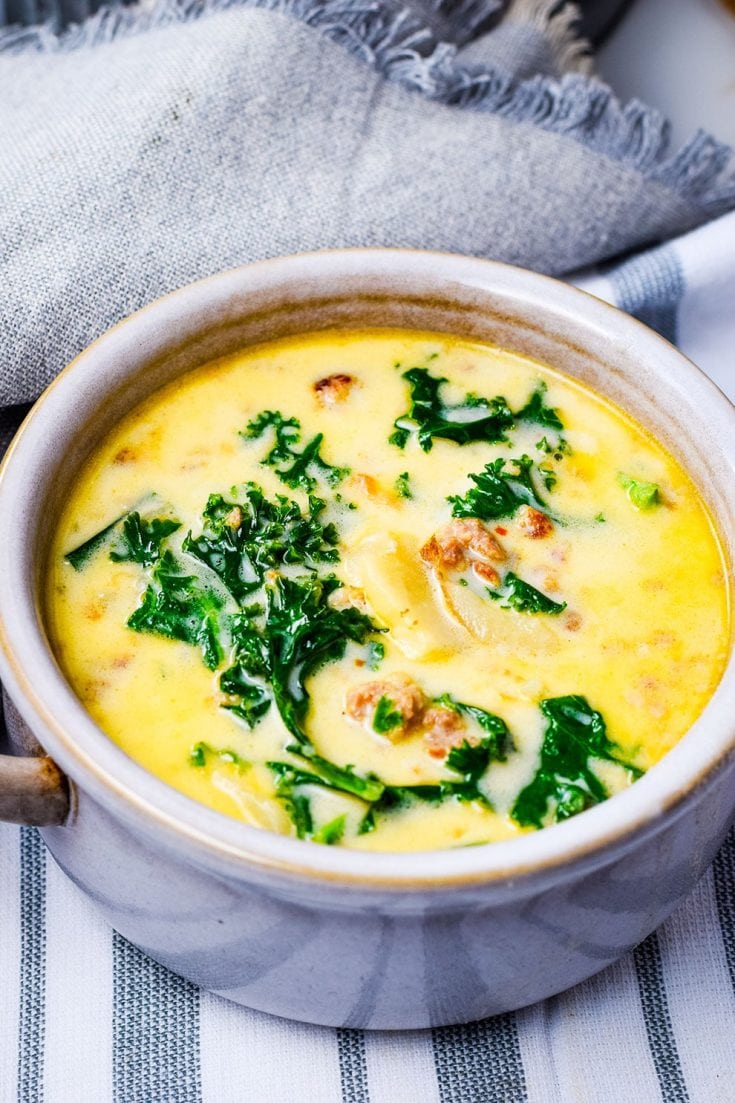 What you need for Zuppa Toscana Soup
Italian sausage
bacon
onion
garlic
chicken stock or broth
russet potatoes
salt (or to taste)
tsp black pepper
red pepper flakes
heavy cream
kale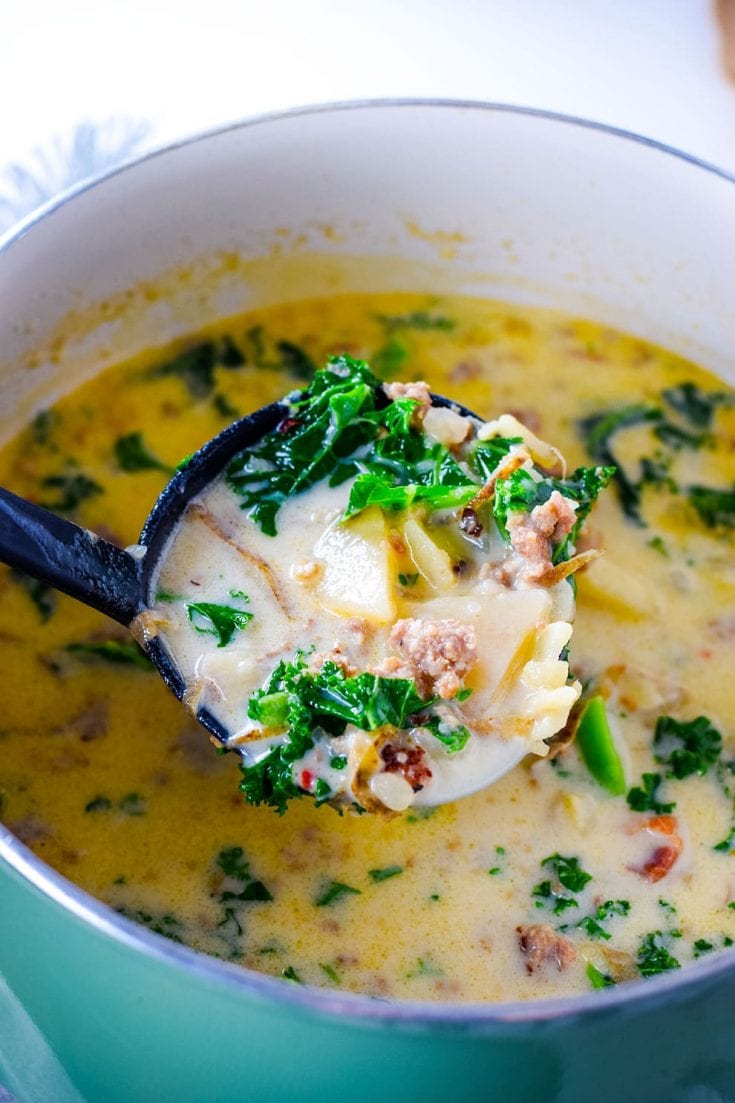 How to Make Homemade Zuppa Toscana Soup
Step 1.   Cut bacon into bite sized pieces and fry in large soup pot until cooked. Removed to paper towel lined plate to drain.
Step 2.   Add sausage to pot and cook and break up until crumbled. Add in onion and cook until almost done. (about 10 minutes). Add in garlic and finish cooking (about 1 to 2 minutes). Remove and drain on paper towels.
Step 3.   Add meat back into pot. Add in chicken stock, potatoes, salt, black pepper and red pepper flakes. Bring to a boil, reduce to simmer. Cover and cook until potatoes are fork tender, about 30 to 45 minutes.
Step 4.   About 30 minutes before serving add in cream and kale to cook.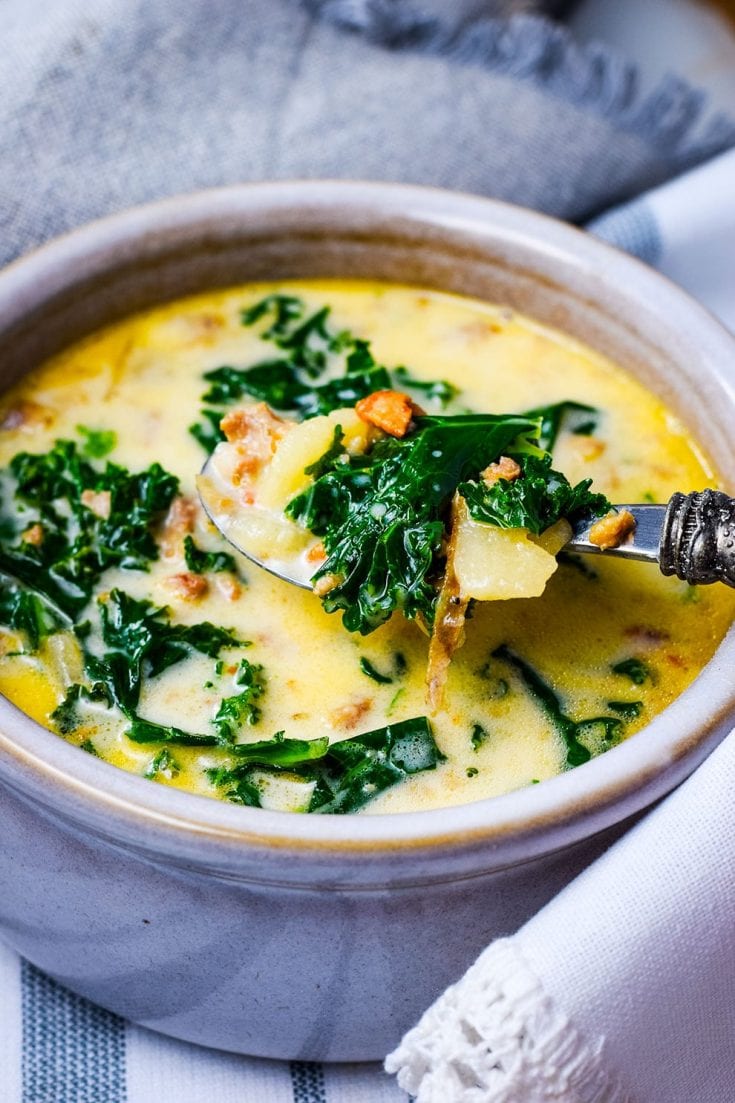 Other Soup Recipes you may Enjoy
Please Pin Zuppa Toscana Soup for Later and Share