Creamy Slow Cooker Mashed Potatoes - the name says it all! The easiest made russet potatoes cooked low and slow to a buttery creaminess you will not be able to resist! A staple recipe you will use again and again!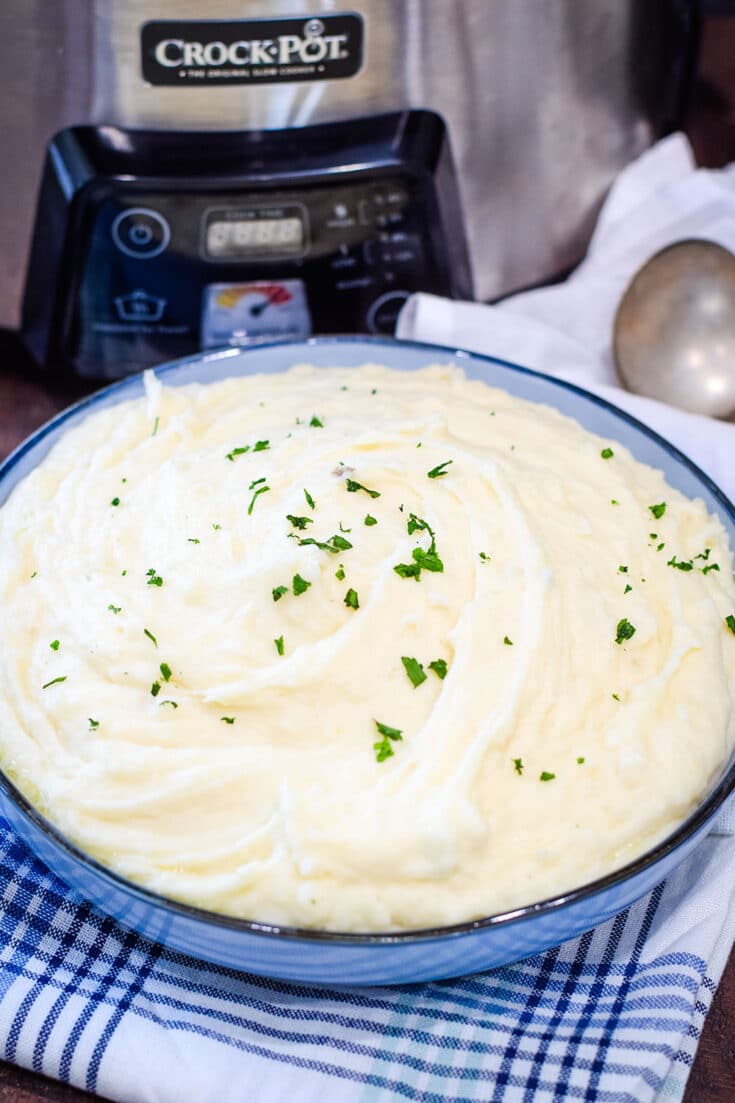 The easiest Mashed Potatoes Ever
Mashed potatoes are the ultimate comfort food! I think potatoes could be a food group all to their own. AND they would be at the top of my list. I mean really there is not anything much better than dreamy and creamy mashed potatoes.
Any way you make them they are just the epitome of home. Making them in the crock pot makes them so easy. They can cook while you are busy about your day. Come home to them all ready to mix to perfection.
Somehow the combination of the butter and chicken stock slow cooking lends to the best consistency for the Creamiest Slow Cooker Mashed Potatoes.
However, I don't turn down potatoes in any form. Cheesy Potato Casserole, Skillet Garlic Parmesan Potatoes, and Instant Pot Mashed Potatoes are some of my favorites too!
How to make Creamy Crock Pot Mashed Potatoes
Wash, peel, and cut potatoes.
Place cut potatoes in slow cooker. Add in broth, salt (if desired), pepper. Slice 1 stick of butter and place on top.
Place lid on slow cooker on cook on high for 4 to 5 hours. Cook until fork tender.
Drain potatoes and return back to slow cooker.
Add cream cheese, heavy cream or milk, remaining stick of butter, and beat or mash until smooth and creamy.
Taste and adjust salt and pepper to taste.
Serve and enjoy.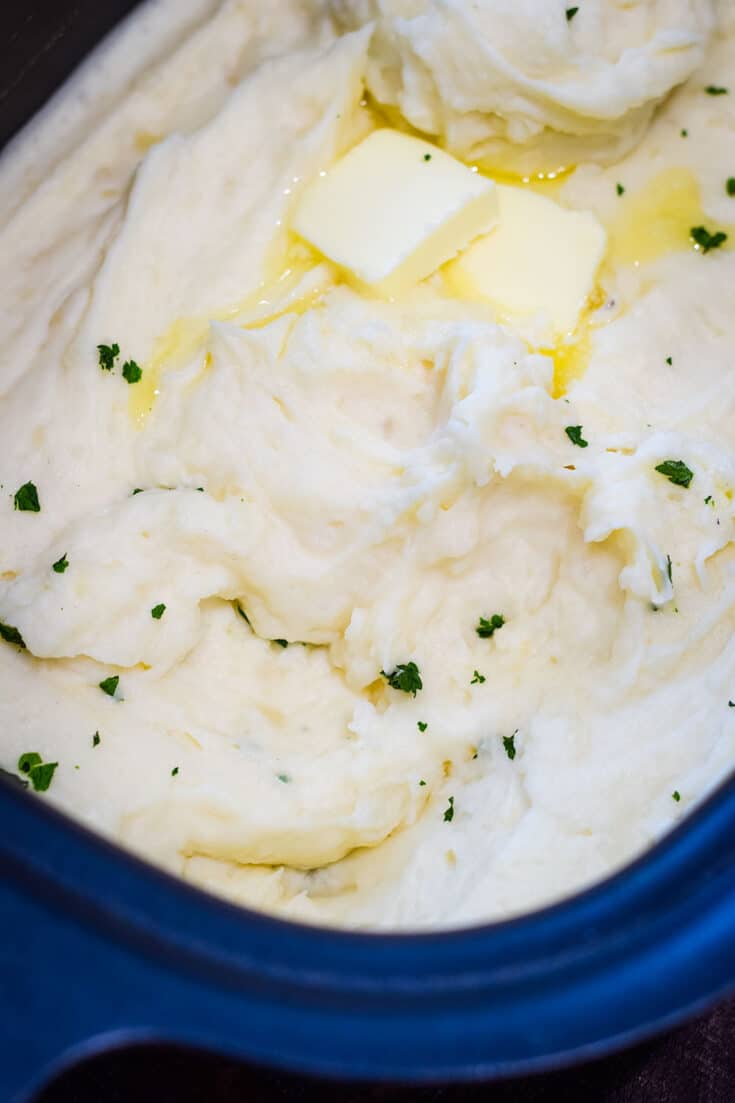 Delicious Mix ins for SLow Cooker Mashed Potatoes
I really love these potatoes just as is, but it is fun to mix things up every once in a while!
Loaded Potatoes - add in cheddar cheese, chives, and of course crumbled bacon.
Garlic Parmesan - add in fresh minced garlic and parmesan cheese.
Broccoli Cheddar - throw in some cooked broccoli florets and cheddar.
Potato Salad - stir in sliced boiled eggs, a little mayo, yellow mustard, dill relish or sliced pickles, and some garlic powder. And green onion or onion powder if your family likes it! Delish!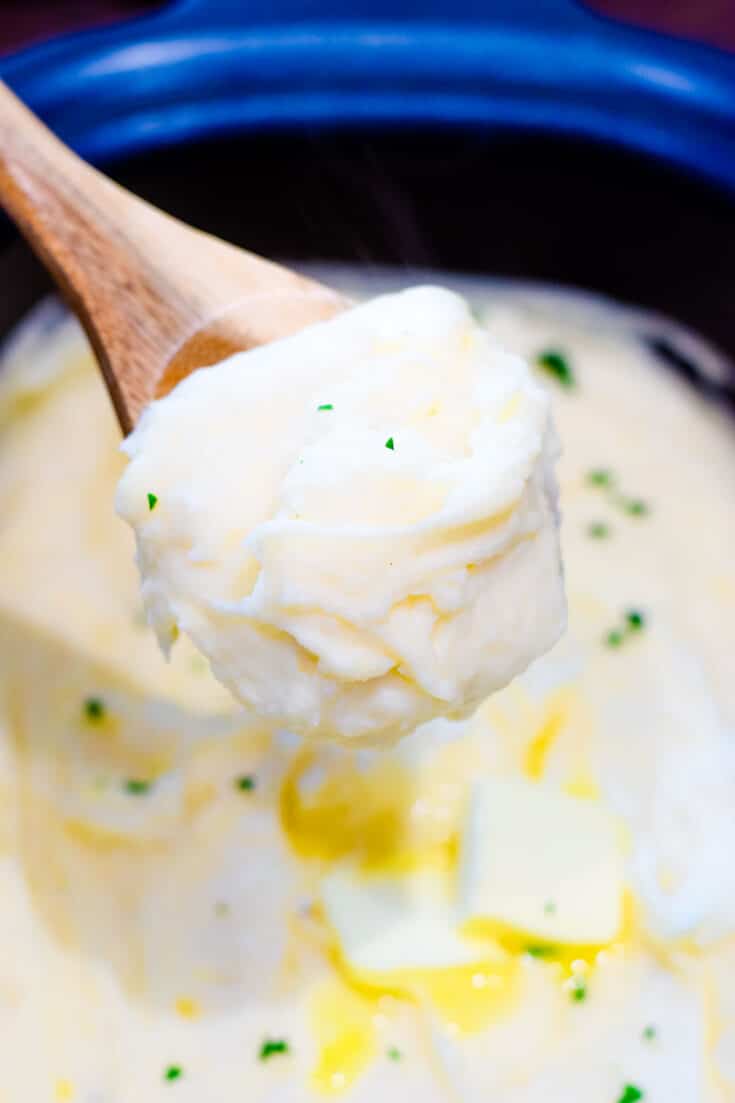 The perfect Mashed Potatoes for the Holidays
These potatoes are really perfect for Thanksgiving, Christmas, or Easter. You start them in the morning when you get up and they are ready to to mix/mash for afternoon meal or adjust the time for whatever suits your family gathering time.
It's such a help so that you are not boiling water while you are working on the gravy or pulling out your ham or turkey for carving. I have found this to be a godsend and you really cannot beat the decadent and creamy flavor!
At this point it is time to dive in and enjoy these most amazing slow cooker mashed potatoes! Grab a spoon and gobble them up y'all!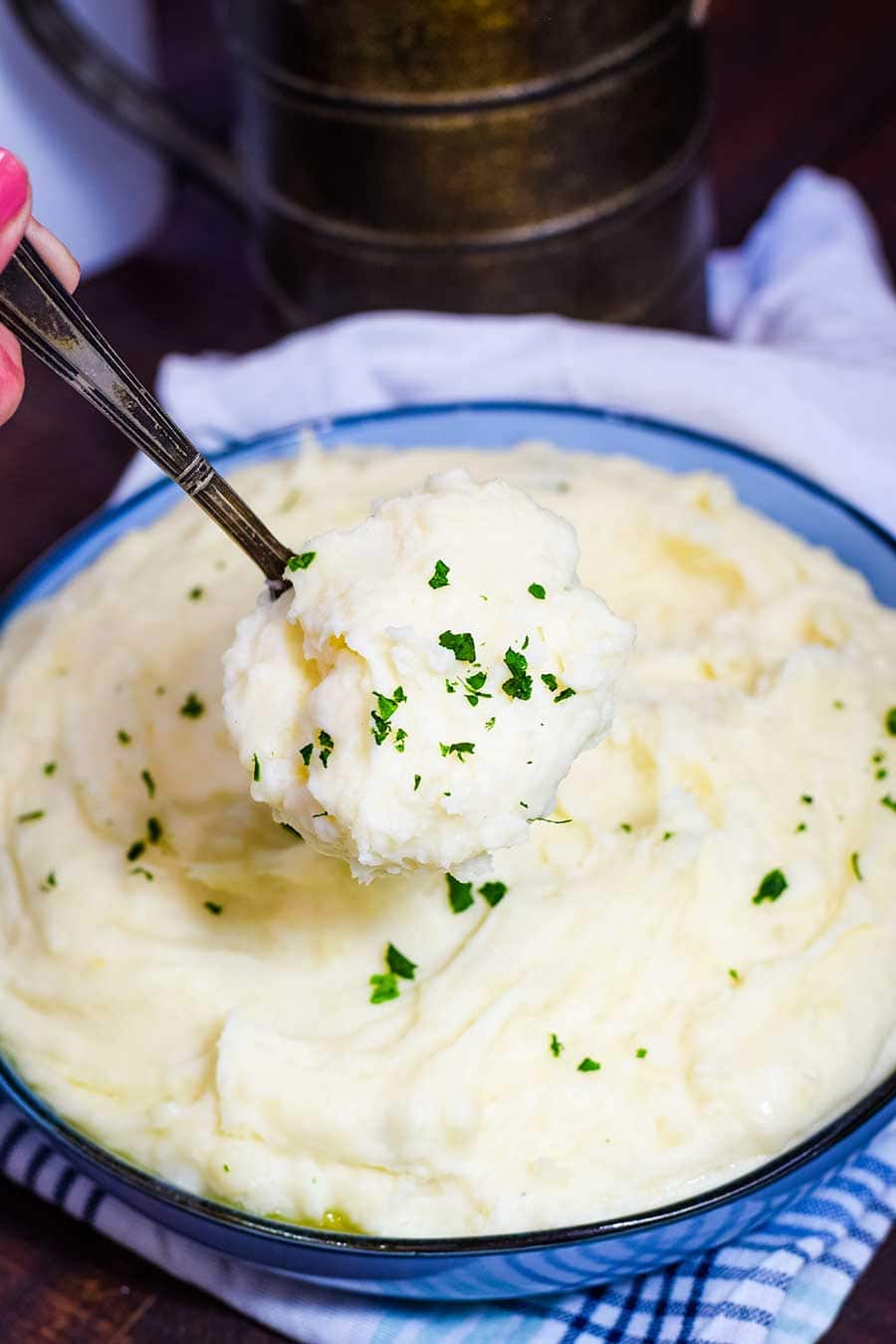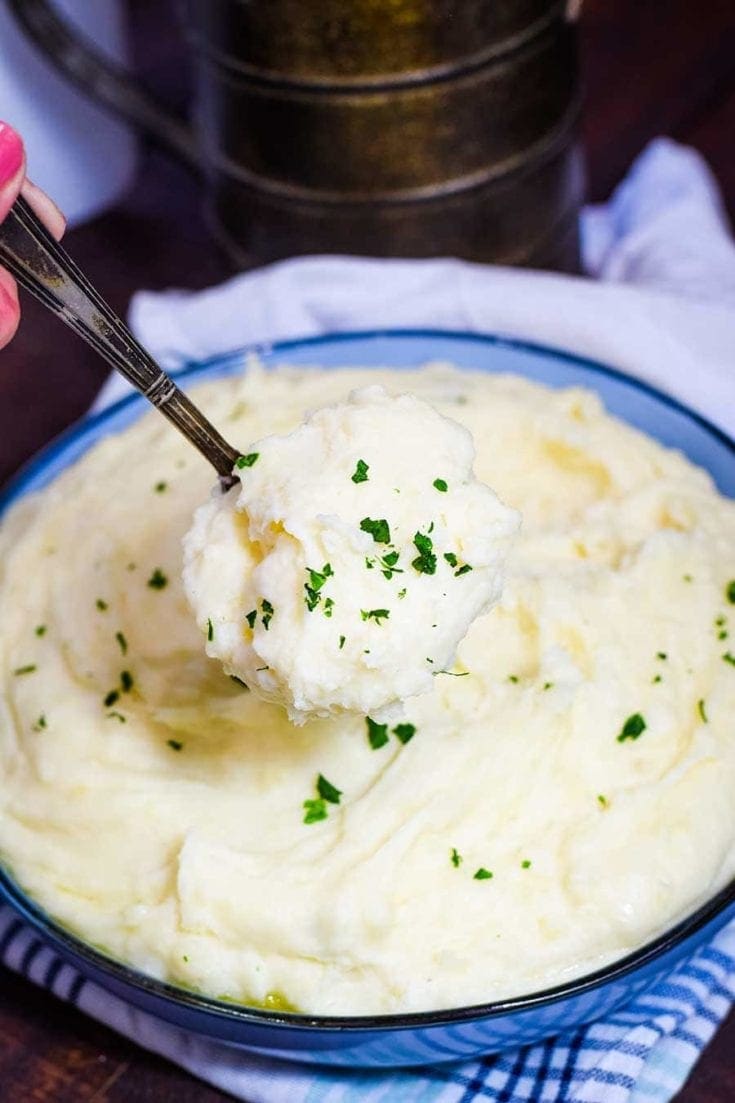 You can also find this at Weekend Potluck and Meal Plan Monday.